44

Lewis Hamilton
Place of birth:
Stevenage
Date of birth:
7 january 1985 (38 yr)
Nationality:

Great Britain
World Championships: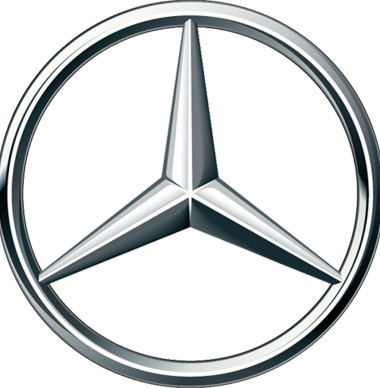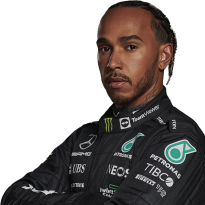 Biography of Lewis Hamilton
Lewis Hamilton is a seven-time F1 world champion and one of the greatest drivers the sport has ever seen.
The British star, born on January 7, 1985,
is now 38 years of age
and in terms of height he
stands 5ft 9ins (1.74m) tall
.
Hamilton has more Grand Prix wins than anybody in F1 history and claimed world titles in 2008, 2014, 2015, 2017, 2018, 2019 and 2020.
He came agonisingly close to an eighth crown in 2021 when he lost out to bitter rival
Max Verstappen
in that hugely controversial season finale in Abu Dhabi.
Lewis Hamilton F1 Career
Lewis Hamilton began his Formula 1 career with McLaren in 2007, partnering two-time world champion
Fernando Alonso for his rookie season
. 
After a podium on debut at the Australian Grand Prix, Hamilton went on a stunning run of securing podiums in every race until round 10 at the Nurburgring - a race famous for the deluge that caused chaos at turn one.
The British driver secured the first victory of his career with a mature drive in Canada, overcoming four safety car periods on the way to the finish. Wins followed in the USA, Hungarian and Japanese Grands Prix, setting him up to be favourite for the championship.
But an error when entering the pits in China and a temporary mechanical issue in Brazil meant he would end the season just one point away from champion Kimi Raikkonen.
Hamilton was not deterred. The following season saw a continuation of the form that had carried him so well through his rookie year, with six victories leading him to his first world championship.
The highlights of the season were his first Monaco Grand Prix victory and his wet-weather masterclass at his home race at Silverstone, where he finished over one minute ahead of his nearest finisher. But the championship came down to the wire when he overtook an ailing Timo Glock in difficult conditions at the final corner of the season in Interlagos, stealing the title from race-winner Felipe Massa.
The tussle between McLaren and Ferrari meant both teams were underprepared for a new set of regulations in 2009. Despite the deficiencies of the MP4-24, Hamilton was able to start an end-of-season mini-resurgence to score two victories and three additional podiums en route to fifth in the standings, seven places ahead of team-mate Heikki Kovalainen.
In 2010 McLaren was back up to speed and embroiled in a title battle with Red Bull and Ferrari. Hamilton only secured victories in Turkey, Canada but consistency kept him in the championship hunt, eventually ending the season fourth just 16 points behind champion Sebastian Vettel.
2011 was perhaps the most difficult of Hamilton's career with incident and controversy seemingly adjoined to his season. Multiple run-ins with Massa derailed his hopes for a championship and although three wins did follow, Jenson Button finished well ahead as the top McLaren driver.
The following season was an improvement from a controversy point of view with less incident and more podiums, although ultimately fewer points as Hamilton finished fourth in the standings with 190 points. Hamilton drew attention with a shock move from McLaren to Mercedes for the 2013 season and secured his final win with the former at the US Grand Prix.
The Hamilton-Mercedes partnership got off to a rocky start as tyre issues plagued the Silver Arrows' campaign - Barcelona the best example of the team's issues where Hamilton plummeted in hot conditions to 12th. 
But a victory at the Hungarian Grand Prix gave pointers to the future, whilst consistent points finishes ensured Hamilton finished fourth in the standings yet again.
New regulations entered the sport in 2014, with new V6 turbo-Hybrid engines providing the basis for Hamilton and Mercedes' incredible run of dominance. Despite the championship battle being a two-horse race between the Briton and team-mate Nico Rosberg, the campaign was far from pretty.
A titanic battle at the Bahrain Grand Prix provided entertainment before relationships turned sour at the Belgian Grand Prix where contact gave Hamilton a puncture, the eventual champion later retiring.
Eleven victories were enough to take his second championship title, with a further 10 race wins followed in 2015 with just one retirement and a lowest finishing position of sixth. Rosberg fought back the following season to win the title, one that hinged on Hamilton's retirement from the Malaysian Grand Prix whilst leading, despite winning another 10 grands prix.
Valtteri Bottas
joined Hamilton after Rosberg's retirement, but the British driver's focus was soon turned towards the resurgent Ferraris. Vettel took victory in Melbourne to prove Mercedes was no longer the only team in the title fight. However, Hamilton asserted himself during the end of the season, eventually taking nine wins to lead the German by 46 points.
2018 was more of the same, with a scintillating run of seven wins in the last 10 races wrapping up title number five before Mercedes regained its dominant ways with 15 victories in 2019 - 11 for Hamilton.
The Covid-impacted 2020 season was controlled by Hamilton as he drew level with
Michael Schumacher
on seven world championships. Hamilton now has more pole positions and race wins than anyone in Formula 1 history.
Hamilton and Verstappen fought throughout the 2021 season in what would turn out to be one of the greatest battles in F1 history.
The Dutchman would deny Hamilton his record-breaking eighth championship in a controversial finale in Abu Dhabi.
Hamilton entered 2022 with high hopes given a dramatic change to the aerodynamic regulations, only for he and Mercedes to find themselves off the pace due to issues with the W13.
He finished the season a lowly sixth in the drivers' standings and without a win to his name for the first time in his 16-year F1 career.
The 2023 season was slightly better for the seven-time world champion, who ended up in the third position in the drivers' standings with a total of 234 points.
During the season, the Brit secured six podium finishes and clinched one pole position in Hungary. However, he couldn't turn it into a win and had to settle for fourth place, continuing his struggle to claim his first victory since the 2021 Saudi Arabian Grand Prix.
Net worth Lewis Hamilton
Hamilton's contractual details are not public knowledge, although
he is reportedly earning £31 million per year ($37 million) with Mercedes
.
Hamilton has a number of personal sponsors in addition to his contract, including Tommy Hilfiger, Police, and Monster Energy.
The above means that Hamilton's net worth is estimated to be more than £300million, ranking him as the
wealthiest ever active sportsperson on the Sunday Times Rich List
.
Lewis Hamilton Wife and Girlfriends
Lewis Hamilton does not have a wife, and to date, he has never married. Unsurprisingly, though,
he has been linked to a number of potential high-profile girlfriends
including the likes of musicians Rita Ora, Nicki Minaj, and Rihanna, and models Barbara Palvin, Gigi Hadid, Winnie Harlow, and Sofia Richie.
Hamilton's most visible relationship so far was his on-off romance with singer Nicole Scherzinger between 2007 and 2015.
Lewis Hamilton's Cars
Despite having a vast car collection, including a bespoke Pagani Zonda, a Ferrari LaFerrari, a McLaren P1, a Ford Mustang Shelby GT500, and two Shelby Cobras, his own concerns over the state of the environment around the world and his aim to reduce his own personal carbon footprint led Hamilton to reveal in 2020 that he currently drives a battery-electric Mercedes-Benz EQC while requesting transportation from airports in all-electric vehicles where possible.
Hamilton has aided the development of the Mercedes-Benz Project One hyper car and has entered a team, X44, into the Extreme E off-road series, which aims to take rally-style racing to environmentally impacted locations around the world to raise awareness of the effects of climate change.
Lewis Hamilton Parents & Family
Hamilton's relationship with his dad, Anthony, has repaired itself in recent years after a fallout at the beginning of the previous decade.
Hamilton Sr. worked multiple jobs to help Hamilton Jr. set off on his karting career before eventually managing his son during the infancy of his Formula 1 career.
However, this relationship broke down in 2010, with neither party on good terms with the other when the management concluded. An Instagram post by Hamilton in 2020 seemed to show the fissures had been repaired with a picture of the two on holiday alone, while Anthony has been more prominent in the paddock in recent times, supporting his son.
Hamilton's parents split when he was young, and he lived with his biological mother, Carmen Larbalestier, until he was 12 years old. He said at the start of the 2022 season he was about to change his name to include Larbalestier.
Carmen had two further children, daughters Nicola and Samantha Lockhart, who are half-sisters to Lewis.
Lewis has a half-brother, Nicolas, through Anthony's marriage to Linda Hamilton [stepmum to Lewis], who has forged his own career in motor racing despite suffering from cerebral palsy.
Lewis Hamilton Instagram
Hamilton is highly active on Instagram
, regularly giving updates on his training, race weekend progress, and how he relaxes when not racing.
As one of the first high-profile drivers to embrace the social media platform, he has been a trailblazer for others to follow suit.
Hamilton currently has over 35 million followers on the platform.
Lewis Hamilton Dogs
Hamilton now owns one dog, Roscoe, who follows the British driver around the world and can often be seen in the paddock.
Roscoe was previously accompanied by Coco, who died in 2020.
Roscoe has his own Instagram page
where his travels are documented for his adoring fans.
Sir Lewis Hamilton
Yes, he is indeed Sir Lewis Hamilton after being knighted in December 2021.
That honour came just days after he had lost out to Verstappen in Abu Dhabi
Lewis became the fourth F1 driver to be knighted when Prince Charles made it official; the previous three were Jack Brabham, Stirling Moss, and Jackie Stewart.
Lewis Hamilton Helmet
Hamilton's early F1 helmets were based on the design of his racing idol Ayrton Senna's helmet, with yellow, blue, green, and red prominent on the design.
Over the years, this design has evolved to switch from the yellow base to white and, more recently, purple.
Last season, black became more prominent as Hamilton and his Mercedes team strived for a more diverse sport.
Lewis Hamilton Physio - Angela Cullen
Angela Cullen might be the most recognisable figure in F1 who doesn't actually do anything related to a car.
The New Zealander
Angela Cullen has been Hamilton's physio, great friend and rock
for a number of years.
Hamilton credits her for her incredible positive attitude as well as her obvious skillset in helping him maintain elite levels of fitness.
However, ahead of the 2023 Saudi Arabian Grand Prix, Hamilton confirmed that Angela Cullen had left her role after a seven-year partnership, for an unclear reason.
Lewis Hamilton, the NFL Team Owner
There are only 32 NFL franchises, and they are all worth absolute fortunes, and now Lewis Hamilton is part of a very exclusive club.
It was announced in August 2022 that
Hamilton is part of the ownership group which now owns the Denver Broncos
.
The Walton-Penner Family Ownership Group had purchased the team for a new record price of $4.65 billion in June 2022.