1

Max Verstappen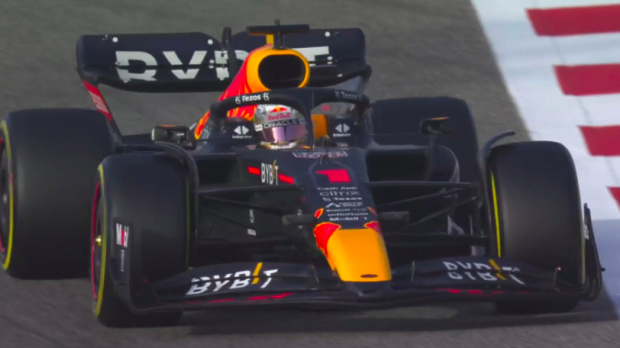 Date of birth:
30 september 1997 (24 yr)
Nationality:

Netherlands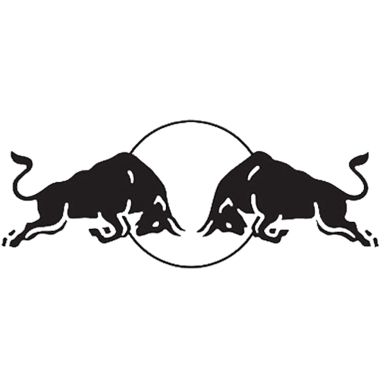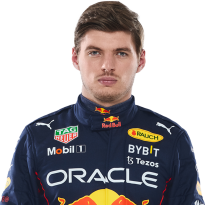 Biography of Max Verstappen
Max Verstappen's F1 Career


Max Verstappen became the youngest driver to ever race in Formula 1 when making his debut at the 2015 Australian Grand Prix for Toro Rosso, aged just 17 years and 166 days old.

The Dutchman impressed with multiple points finishes - including in the second race of the season in Malaysia - although regularly gained attention for his hard racing antics, no more so than after his terrifying high-speed accident at the Monaco Grand Prix.

Verstappen ended the year 12th in the standings, ahead of team-mate Carlos Sainz, with his performance good enough for rookie of the year. His racing credentials were cemented by an outrageous move around the outside of Felipe Nasr at the Blanchimont corner at Spa-Francorchamps.


Max Verstappen's Red Bull Career


After four races of his second season, Red Bull came calling for a promotion to the senior team in place of Daniil Kvyat.

Verstappen immediately impressed, becoming the youngest winner in F1 at his first attempt with the parent team, taking advantage of Mercedes drivers Nico Rosberg and Lewis Hamilton's collision to maturely take victory.

Six further podiums followed in a superb season that saw Verstappen take fifth in the drivers' championship, marking himself as a star of the future.

In 2017, the new specification of cars brought Red Bull and Ferrari closer to the Mercedes. Consistent top-five finishes, paired with two victories and two further podiums underlined the strength of the Verstappen-Red Bull partnership but any semblance of a championship battle was dogged by unreliability from the Renault power unit.

Reliability improved on Verstappen's side of the garage in 2018, a year in which tempers began to flare between himself and team-mate Daniel Ricciardo. A collision in Azerbaijan - and Red Bull's subsequent dealing with the issue - all but cemented Verstappen's status as the future of the team, with Ricciardo leaving at the end of the season.

2019 was Verstappen's best season in Formula 1 statistically, with three victories and six podiums bolstered by only two finishes outside the top five and a further two retirements. 278 points was a tally high enough to beat both Ferrari drivers to third in the standings.

In 2020, Verstappen was arguably the second-best driver on the grid despite finishing third once more in the standings. Two victories tied him for most wins on the grid other than Hamilton, whilst only once did Verstappen finish a race without standing on the podium - the Turkish Grand Prix.

Ultimately, his chances of challenging Hamilton and splitting the two Mercedes drivers were hampered by five retirements out of the 17 races.

Verstappen was in mighty form throughout 2021 and was involved in one of the greatest battles in F1 history with Hamilton.

With more wins, poles and podiums than anyone else, Verstappen took a maiden world championship in the most dramatic of ways, overtaking Hamilton on the last lap of the season.


Net worth Max Verstappen
Max Verstappen's Net Worth


Verstappen's contractual details are not known to the public for obvious reasons, although his Red Bull contract is believed to be worth around $20-25million.

In addition to his base salary, Verstappen will generate further income from his personal sponsors, who include Dutch companies Ziggo and Jumbo, as well as clothing company G-Star Raw.


Max Verstappen's Cars


Verstappen's first car was a yellow Renault Clio, given to him as a gift. Even though he was driving in Formula 1 at the time for Toro Rosso, he was actually unable to drive the car initially as he was without a road driving license.

Verstappen has also owned an Aston Martin Vanquish S Volante and a Porsche 911 GT3 RS.


Max Verstappen's Parents


Verstappen is the son of former F1 driver Jos Verstappen, who drove for Bennetton, Simtek, Footwork, Tyrrell, Stewart, Arrows and finally Minardi between 1994 and 2003.

Jos was the guiding force for Verstappen's racing career, present during his Karting days and continuing to influence his son throughout the junior formulas all the way to the top.

Verstappen Sr is still an ever-present figure in the Red Bull garage to this day, supporting his son's progress as he aims for a world championship. Max has spoken in recent times of the pair's desire to race in an endurance event together in the future.


Max Verstappen's Instagram


Max Verstappen is an active Instagram user and uses the social media platform to keep his fans up to date with his racing progress, training methods and offers insights into his personal life.

Verstappen has four million followers to date.


Max Verstappen's Helmet


Verstappen's early F1 helmets were dominated by the Red Bull corporate colours, with a heavy presence of dark blue. However, in 2020, the Dutchman switched to a largely white design, with Red Bull logos emblazoned across the side of the lid and orange shading throughout, a design he will keep for 2021.