31

Esteban Ocon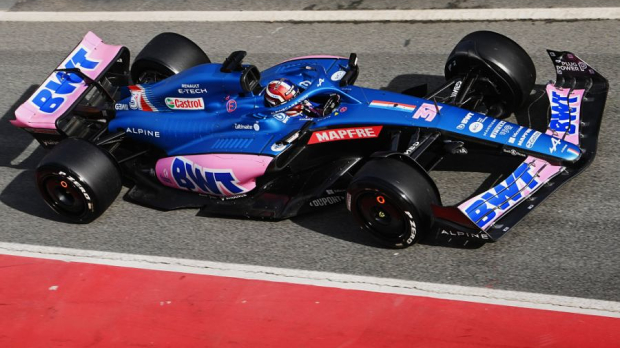 Place of birth:
Évreux, Normandy
Date of birth:
17 september 1996 (25 yr)
Nationality:

France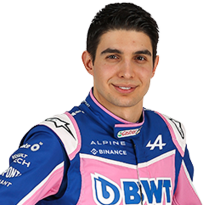 Biography of Esteban Ocon
Esteban Ocon's F1 Career


Ocon's F1 career got off to a stuttering start but finally appears to have settled down with the Frenchman currently competing alongside Fernando Alonso.

Ocon joined the F1 grid with Manor at the 2016 Belgian Grand Prix, a deal reached through his connection to power unit supplier Mercedes.

Despite being in one of the worst-performing cars, Ocon registered a best finish of 12th at the Brazilian Grand Prix and was rewarded with a move to midfield Force India for the following season.

Ocon enjoyed an incredible first year with the team, scoring points at all but two races and finishing the year eighth, only narrowly behind team-mate Sergio Perez.

In 2018, the relationship between Perez and Ocon caused Force India/Racing Point a number of problems as the pair came to blows on a number of occasions.

After Lawrence Stroll acquired the team midway through the season, it was announced Ocon would leave Racing Point at the end of the year to make way for then-Williams driver Lance Stroll.

Ocon spent a year on the sidelines as Mercedes' reserve driver but returned to the sport one year later with Renault.

In his first season with the French manufacturer, Ocon scored the first podium of his F1 career, finishing second at the Sakhir Grand Prix.

In 2021, Ocon started strongly but endured a mini-slump at the start of the European swing.

However, a stunning drive in Hungary earned a first F1 victory, with a second podium of the season being denied at the line by Bottas in Saudi Arabia.


Net worth Esteban Ocon
Esteban Ocon's Net Worth


A driver's contract with a team is, of course, confidential information but Ocon's contract is believed to be worth in the region of £3-4 million.


Esteban Ocon's Helmet


Ocon's helmet currently consists of a red, white and blue colour scheme in reference to both his and Alpine's home country, France.

The lid includes an inscription of 'Esteban' and his racing number 16.