3

Daniel Ricciardo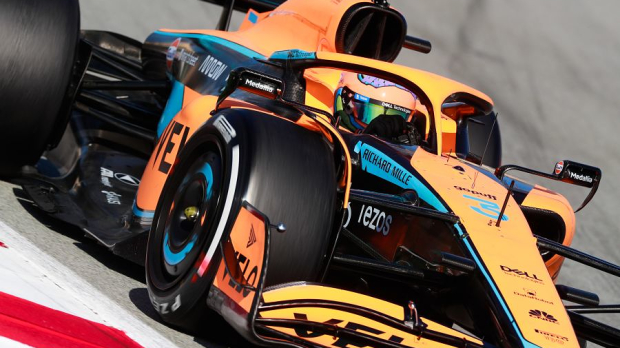 Date of birth:
1 july 1989 (32 yr)
Nationality:

Australia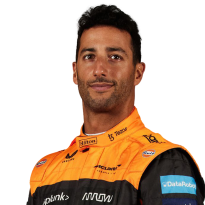 Biography of Daniel Ricciardo
Daniel Ricciardo's F1 career


Daniel Ricciardo made his Formula 1 debut with the back-of-the-grid HRT team in 2011, replacing Narain Karthikeyan at the British Grand Prix as Red Bull, for who he was a test and reserve driver for, looked for the Australian to gain experience.

Results would never set the world alight with the slowest car on the grid but his progress had been enough to get the call up to Toro Rosso for 2012.

Points would follow on his debut for the team, with a last-lap overtake on team-mate Jean-Eric Vergne at the Australian Grand Prix enough to earn him ninth and his first two points in F1. An impressive qualifying performance in Bahrain, where he finished sixth before dropping back on race day, caught the eye whilst his only retirement came at Monaco on the way to finishing the season in 18th with 10 points.

His tally would double in 2013, highlighted by two seventh-place finishes at the Chinese and Italian Grands Prix. His performances across his two seasons with Toro Rosso would be enough to be chosen to replace fellow countryman Mark Webber at Red Bull following his retirement.


Daniel Ricciardo's Red Bull career


Ricciardo's first race with the parent team couldn't have gone much better, or so he initially thought. After taking a superb second place in front of his home crowd, he was disqualified for a fuel flow infringement.

A retirement would follow in Malaysia but three consecutive third places sparked his season into life before Ricciardo took advantage of issues for both dominant Mercedes at the Canadian Grand Prix to take a sensational maiden F1 victory.

Two more victories in Hungary and Belgium would boost Ricciardo to third in the standings, ahead of four-time champion team-mate Sebastian Vettel who would leave the team at the end of the season.

For 2015, Ricciardo became team leader alongside Daniil Kvyat, but a difficult season would yield just two podium finishes as Red Bull and Renault continued to struggle to adapt to the turbo-Hybrid era. Eighth in the standings was a clear step backwards.

Another new team-mate would arrive just five rounds into the 2016 season as Max Verstappen replaced Kvyat in the second seat. A single victory and seven podiums would suffice for Ricciardo to return to his 'best of the rest' standing behind the Mercedes' of Nico Rosberg and Lewis Hamilton.

A victory in each of the next two seasons would keep his tally rolling, but there was trouble in paradise. A perceived bias towards Verstappen within the team reared an ugly head at the Azerbaijan Grand Prix in 2018, where the two collided, leading Ricciardo to jump ship at the end of the year.


Net worth Daniel Ricciardo
Daniel Ricciardo's Net Worth


As ever, a driver's contract with a team is strictly confidential with no public insight into the intricacies of the deal. However, it is rumoured that Ricciardo's salary is in the region of £25 million -£30 million, with personal endorsements with such companies as GoPro and Blue Coast boosting his net worth to around £50million.


Daniel Ricciardo's Helmet


Never one to be traditional, Ricciardo's helmet is a unique design. With an "All Good All Ways" message in support of mental health charity Mind, the distinctive mint-blue helmet features a tear-effect design, revealing darker shades of blue and white underneath.