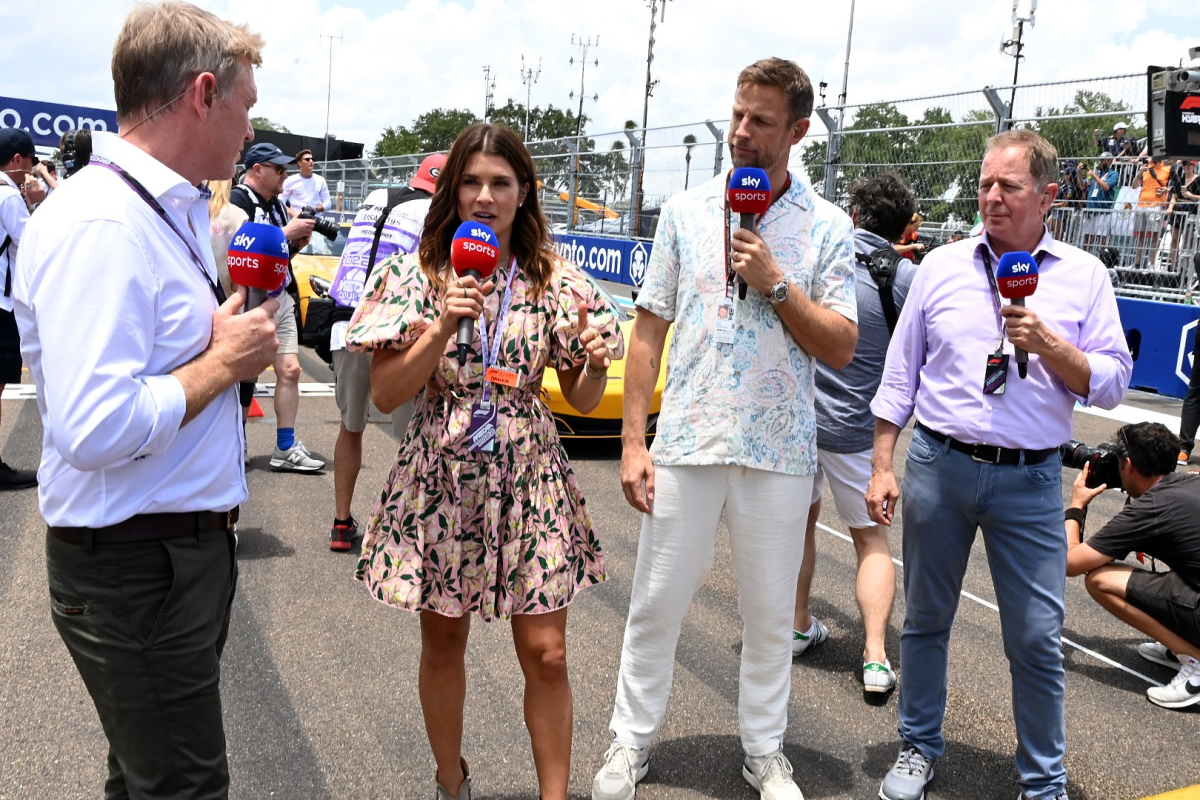 F1 Commentators: Meet the Sky Sports and Channel 4 teams including Martin Brundle, Naomi Schiff and Danica Patrick
F1 Commentators: Meet the Sky Sports and Channel 4 teams including Martin Brundle, Naomi Schiff and Danica Patrick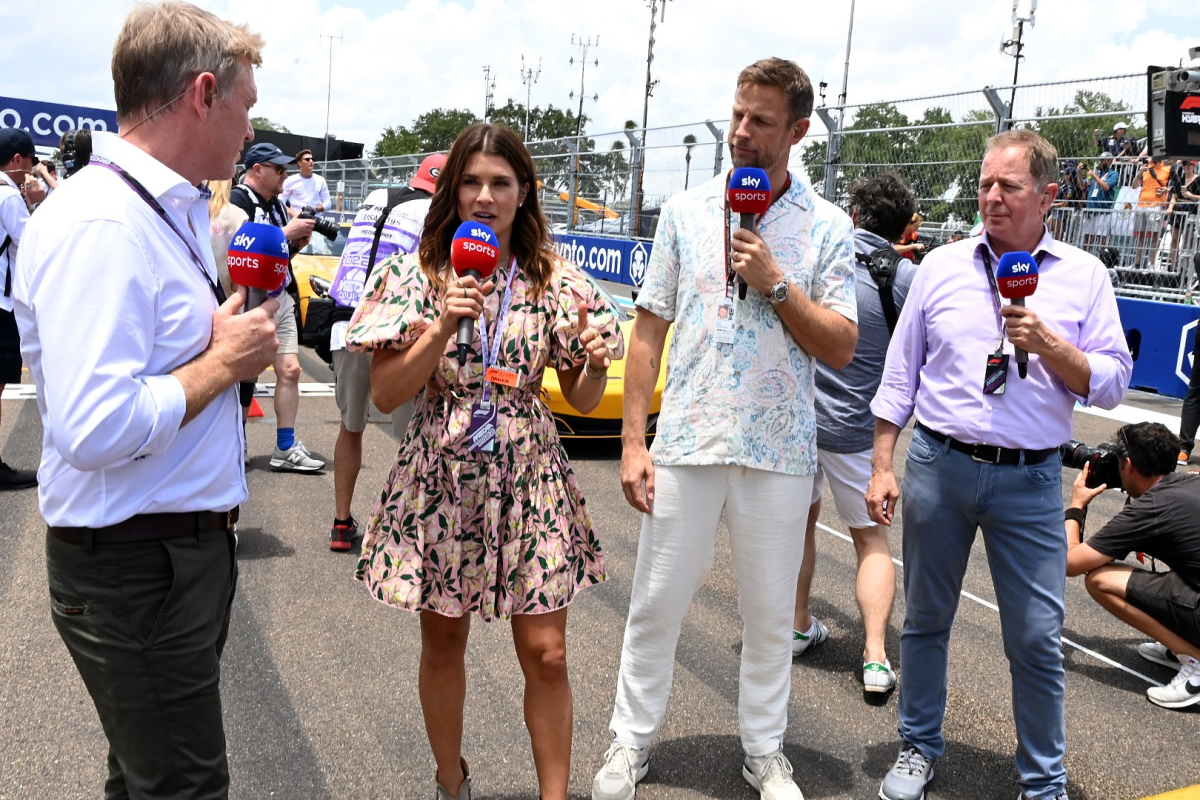 Watching Formula 1 in the 2023 season will mean a Sky Sports subscription is essential as a result of the legacy deal struck with former owner Bernie Ecclestone.
As per the agreement in 2022, the British Grand Prix will be shown live on free-to-air TV this year, on Channel 4, with highlights available for the remainder of the races, shown later on Sundays.
With a rotating cast of faces and personalities, keeping tabs on who is on the screen can be tough. So here's a rundown of Sky and Channel 4's teams, with C4 also airing highlights from the remaining races they do not hold live rights for in 2023.
Sky F1 Presenters
The Sky team will have a slightly different look this year, with the news that both Johnny Herbert and Paul Di Resta will no longer be part of their coverage.
Here is the lowdown who will still be filling your screens in the coming months:
Croft has led commentary of every practice, qualifying and race session since 2012 for F1. He previously commentated on F1 for BBC Radio 5 Live from 2006-2011.
'Crofty' may not be on the same level of Murray Walker in terms of iconic deliveries, but his longevity in the commentary box has meant that he is a much-beloved and integral part of the coverage.
Simon Lazenby - Sky F1 lead presenter
Sky's ever-reliable host since the station purchased F1 rights in 2012. An experienced and assured figure, Lazenby has become the host most synonymous with the broadcast and has worked alongside every presenter since Sky took over the rights.
Lazenby's question-asking and good relationship with a host of F1 drivers past and present has met he has the respect of the paddock and it leads to the type of interviews that other sports struggle with.
Martin Brundle has 158 grand prix starts under his belt as a driver, having raced for the likes of Benetton and McLaren among others in his F1 career, but he has found greater success as a broadcaster.
Brundle made the 'grid walk' famous after transition to the TV show in 1997 on ITV's coverage of F1. He has moved to the BBC and Sky as the largest rights package has changed hands over the years – displaying his pulling power.
Having briefly served as lead commentator for the BBC, Brundle is Croft's right-hand man in qualifying and races, and he is often involved in interviewing the three drivers that are on the podium post-race.
A regular for British F1 fans on television for almost 20 years, Kravitz has reported from the pit lane for ITV, BBC, and now Sky. Rumours that he may not be part of Sky's team in 2019 sparked outrage online, and a petition was established to try and keep him on-screen.
Happily, he had his contract renewed, and now Ted's Notebook, which airs after the race, is seen as the TV bookend to the weekend's action.
Damon Hill
One of three world champions in Sky's rotation of pundits. Hill's involvement in Sky's coverage has ramped up over the years and he is now present at most races.
He hasn't been as involved this season as in previous years but whenever the European leg of the circuit comes around, Hill's opinions are there to be heard.
Anthony Davidson
Former Super Aguri, BAR and Minardi driver in F1, who also served as a Mercedes test driver, Davidson provides deep technical analysis across race weekends and is occasionally seen in the commentary box during practice sessions.
His involvement is becoming more renowned during the race broadcasts themselves where he provides additional analysis to the core commentary team, usually consisting of Croft and Brundle.
Rosberg battled Lewis Hamilton for several years until he was crowned world champion in 2016 and immediately retired.
When attending F1 races as a pundit, Rosberg generally splits duties between Sky Sports' UK and Italian teams. For the 2023 season he has been confirmed as working with Sky Germany alongside Ralf Schumacher and Timo Glock, for a selected number of races.
World champion in 2009, Button made his punditry debut at the 2018 British Grand Prix and has featured part-time in Sky's 2019 output.
Collins, who hails from Northern Ireland, signed up in time for the 2023 Saudi Arabia Grand Prix to 'demystify all things engineering and race strategy. She spent six years with McLaren, culminating in her roles as a Performance Engineer.
After that Bernie moved to Force India and spent seven years there through it's evolution to Racing Point and then Aston Martin. Her final two years with the team saw her fill the key role of Head of Race Strategy.
The former IndyCar star was a highly insightful part of Sky's coverage of the 2022 races in North America, making a high-profile debut for the Miami Grand Prix. She returned again for the 2023 Miami Grand Prix to again provide cutting analysis and insight.
Pinkham has been a mainstay of Sky's F1 coverage since the network acquired the UK rights to the sport in 2012.
After starting as a pit lane reporter, she gradually became a central part of the race weekend coverage and also hosts The F1 Show.
Rachel Brookes
Hosts The F1 Show alongside Herbert and regularly found interviewing drivers in the paddock before and after races.
Craig Slater
Covers F1 for Sky Sport News, also pops up on Sky F1's output interviewing drivers on Thursdays and after sessions on the weekend.
The Rwandan former W Series driver became a popular addition to the Sky team in 2022, featuring not only in race weekend coverage but also co-presenting the network's 'Any Driven Monday' show.
Channel 4: F1 Commentators
Steve Jones
Has presented numerous shows on Channel 4 and was given the reigns of the F1 coverage when C4 acquired rights in 2016.
David Coulthard
C4's F1 coverage is produced by the production company founded by the former racer. Coulthard raced in 246 grands prix in a lengthy career which began at Williams in the aftermath of Ayrton Senna's death and featured spells at McLaren and Red Bull. Serves as pundit and co-commentator for C4.
Ben Edwards
Experienced motor racing commentator who has previously led F1 broadcasts for BBC before joining C4 in 2016.
Eddie Jordan
The eccentric former owner of the team that bared his name, Jordan is a sporadic presence on Channel 4's coverage.
Mark Webber
The former Red Bull man has served as a pundit alongside close friend Coulthard.
Billy Monger
Signed to C4 in 2019, teenager Monger's recovery from a horrific Formula 4 crash which left him with injuries serious enough to lead doctors to partially amputate both legs has been well-documented.
With the likes of Lewis Hamilton taking an interest in his recovery, Monger has become a familiar face in the F1 world, and has stated his goal remains to make it to the highest level of racing one day. Monger's role has been stripped back slightly for 2021 and he has been involved in W Series analysis.
READ MORE: Best F1 TV commentators and presenters ranked: Kravitz and Brundle lead the way