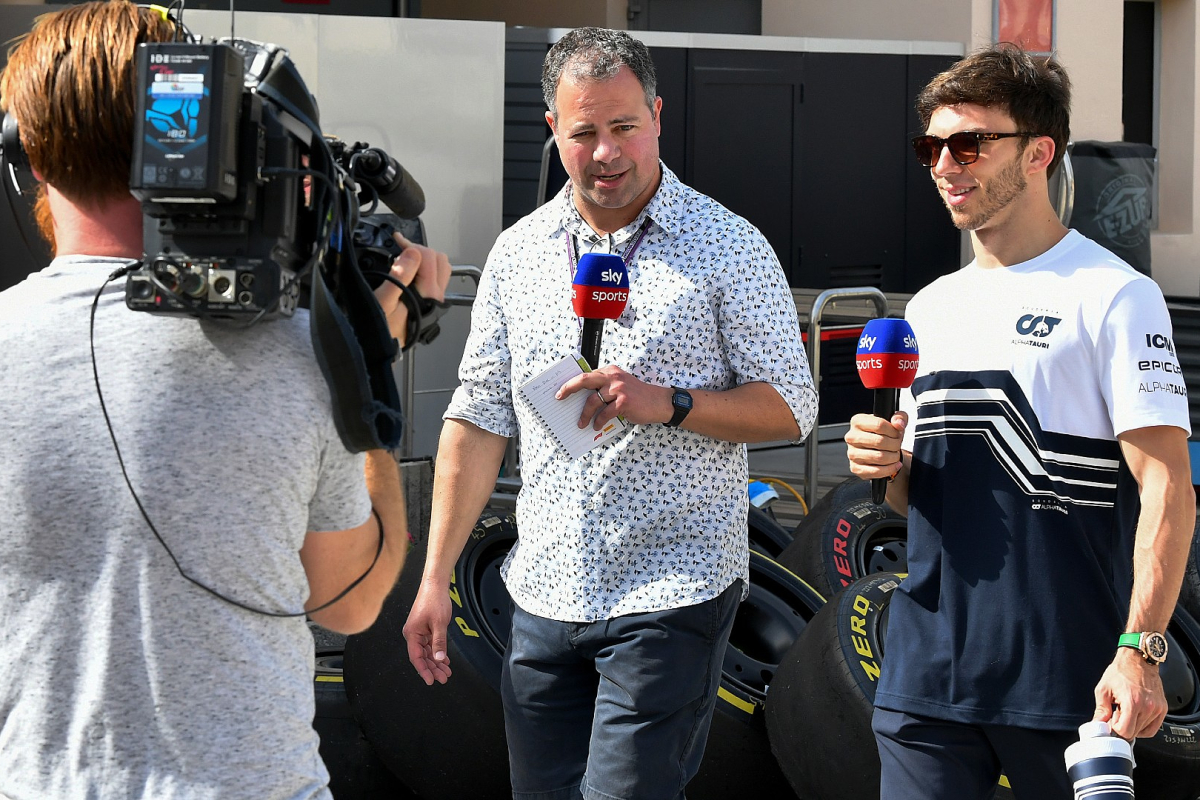 Who is Ted Kravitz? Sky 'Notebook' icon who made Max Verstappen mad
Who is Ted Kravitz? Sky 'Notebook' icon who made Max Verstappen mad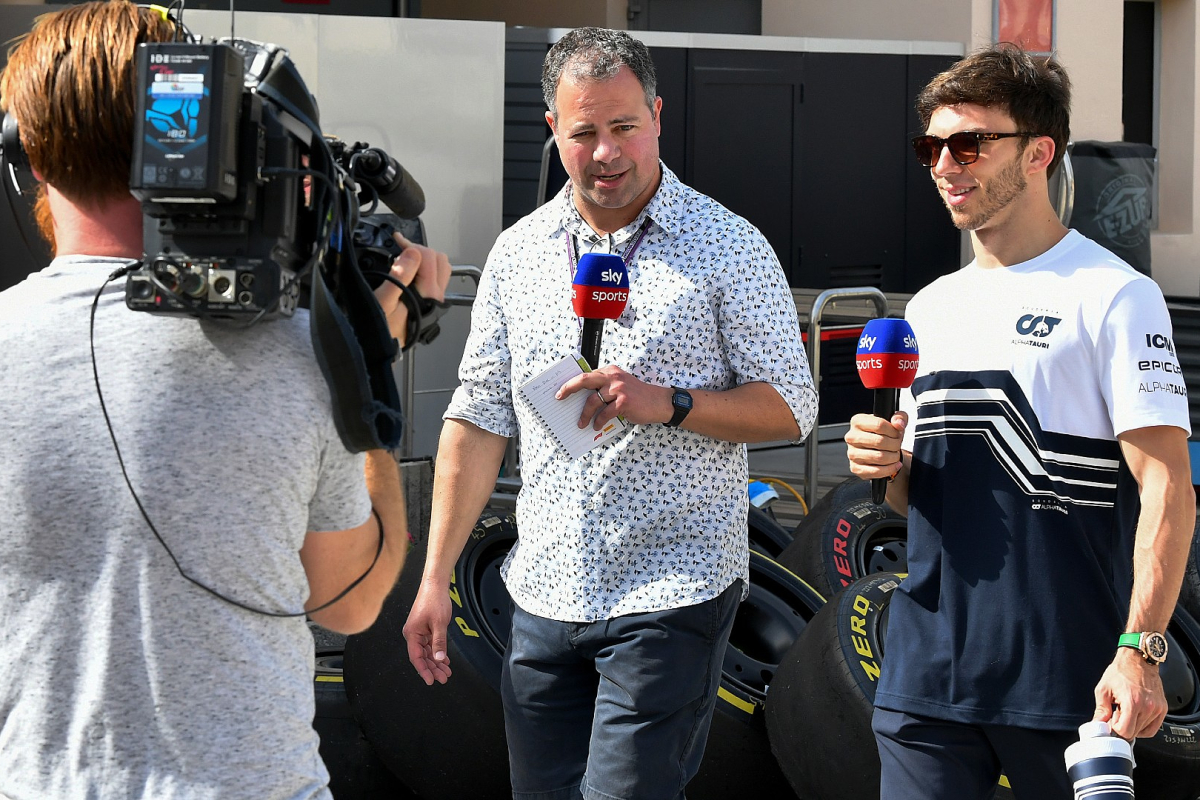 Ted Kravitz is the famous TV reporter who has carved out a successful niche with his 'Notebook', and also famously angered Max Verstappen and Red Bull.
Now one of the most high-profile voices in F1 in the UK (and globally), the 49-year-old Kravitz was born on March 21, 1974, in Hammersmith London.
He has carved out a long and successful career broadcasting to millions, with his quirky delivery and attire (think cargo shorts) mixing perfectly with the fantastic insight he brings.
READ MORE: Ted Kravitz has three reasons Red Bull will dominate in 2023
Now a paddock mainstay, Kravitz is the man who gives Sky Sports viewers a real behind-the-scenes take on what the teams really think and do during a Grand Prix weekend.
In short he's a gem and must-watch TV, at least for most people both at the track and beyond.
From ITV to Sky Sports F1: A career in TV
Kravitz (born Theodore Joseph Nathaniel Slotover) has been on our screens covering F1 races for more than two decades now, and he was involved in production before that.
Ted's first on-screen gig came as a pitlane reporter for ITV, replacing James Allen when he moved up to the commentary booth. When ITV lost the rights to BBC in 2009, Kravitz went over to the Beeb and enjoyed three seasons with the UK's national broadcaster.
In 2011, the F1 rights in the UK changed hands again with Sky Sports winning the next cycle starting in 2012. Almost inevitably, Kravitz was among the talent who made the move to the pay TV broadcaster as well along with the likes of Martin Brundle.
If you think about it, Ted's career in F1 spans not only nearly three decades, but some of the greatest broadcasters in the sport's history. From BBC and then ITV lead commentator Murray Walker to James Allen to David Croft and the aforementioned Brundle.
Apparently Kravitz began his broadcasting career way back at university - that's something which should give hope to any aspiring student with a love of F1.
Finding fame with The Notebook
Kravitz carved a new and successful niche for himself with the launch of 'Ted's Notebook', which provides a fascinating and offbeat view of key events on Grand Prix weekends.
The format has Ted ambling down the paddock doing a short review of the day's action to camera (normally a max of around 30 minutes). He works his way through the teams as he passes their motorhomes and garages, passing on nuggets he has gleaned from his contacts.
Often the Notebook will be interrupted by Kravitz grabbing a word with a famous F1 face as they walk past, and it is the epitome of unscripted genius.
Of course Ted goes through his analysis by referring constantly to his famous notebook, which holds the key to those paddock secrets and whispers.
It is fair to say Kravitz has found cult status in the F1 community thanks to the Notebook, which normally airs on the Saturday and Sunday of Grand Prix weekends - first after qualifying and then after the race on Sundays.
Ted also provides an edition of the Notebook after each day of the pre-season testing window. This is essential viewing to hear what the teams think about the performance of their new cars.
Kravitz gave the perfect illustration of why the Notebook is so popular by using a block of Gouda cheese to explain the new F1 rule changes in 2023 during pre-season testing in Bahrain.
What did Ted Kravitz say about Max Verstappen?
Kravitz was already pretty famous before October 2022, but that fame entered another stratosphere after he became THE major talking point of a Grand Prix weekend.
The bombshell that reigning world champion Verstappen was boycotting interviews with Sky F1 in the UK, and its German and Italian equivalents, made massive news. And it was all because of something Kravitz had said at the previous race in the United States.
During his Notebook feature in Austin, he told viewers: "[Hamilton] doesn't win a race all year, and then finally comes back at a track where he could win the first race all year, battling the same guy who won the race he was robbed in the previous year, and manages to finish ahead of him.
"What a script and a story that would have been. But that's not the way the script turned out today, was it?"
The bit which really angered Verstappen and Red Bull in that monologue was the use of the term "robbed". Max was far from amused, and so we had a very high-profile boycott as a massive subplot to the race in Mexico City.
The stand-off between the broadcaster and Verstappen was short - after discussions following Mexico City the Dutchman was back on camera for the next race at Interlagos in Brazil.
Wife & Family
We don't know a great deal about Ted's family, but we do know he is married with three children.
Kravitz is the son of Jill and Robert Slotover, and if you are wondering why Ted now goes by the surname Kravitz, it's his mother's maiden name.