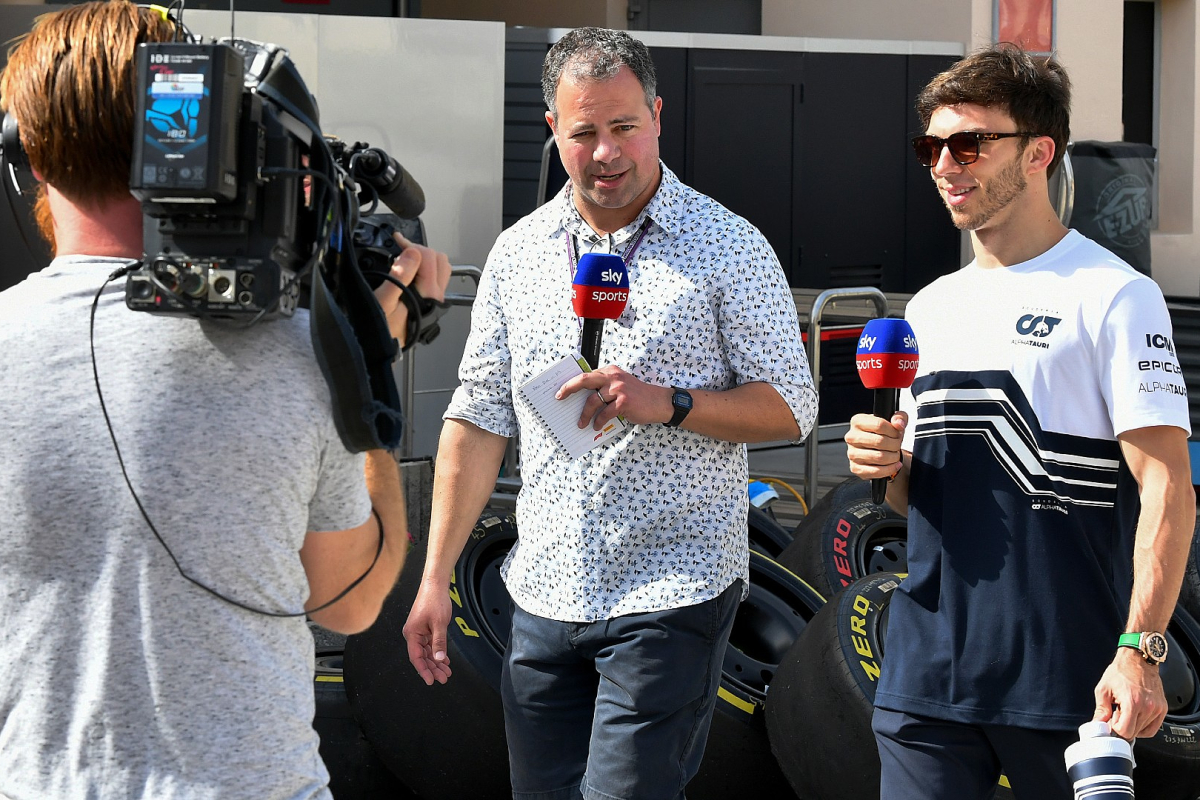 Ted's Notebook: Everything you need to know about hit Sky F1 show
Ted's Notebook: Everything you need to know about hit Sky F1 show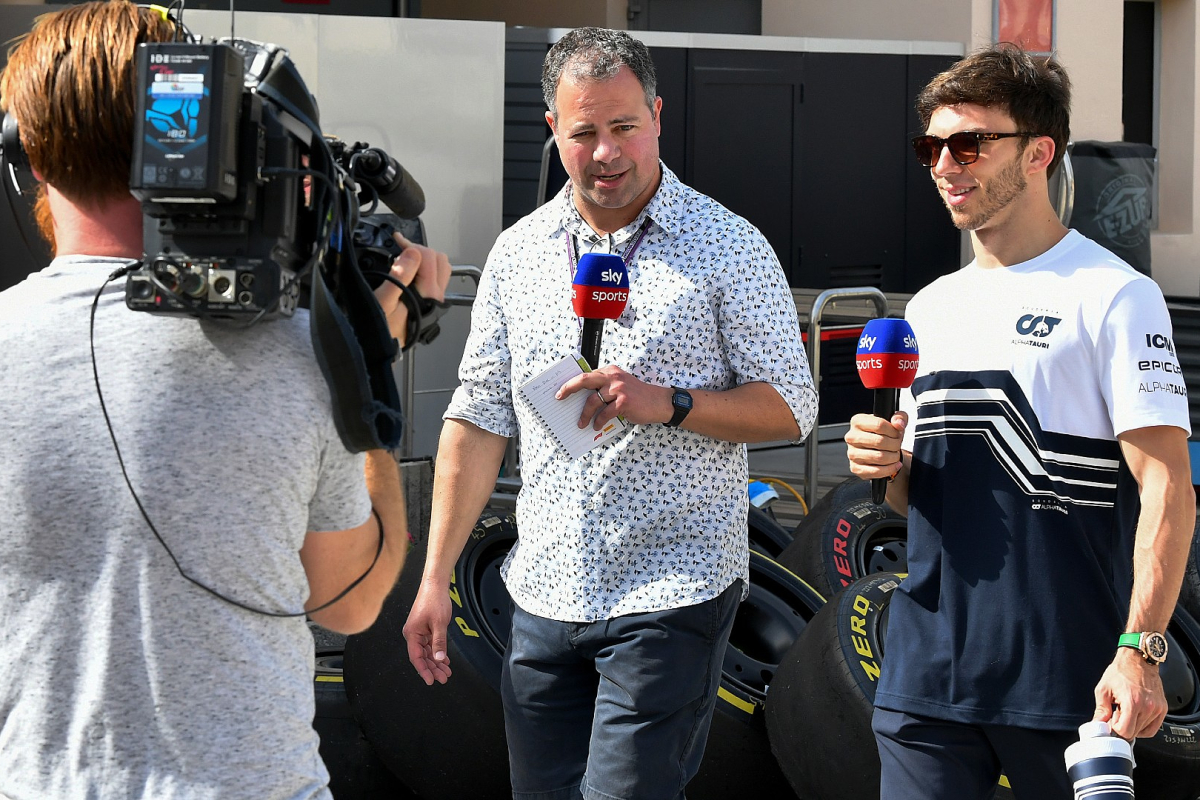 From a written column to a well-loved 30-minute show, here is all you need to know about the hugely popular Ted's Notebook from Sky Sports F1.
If you are a Formula 1 fan, then you are definitely already familiar with the highly respected pit-lane reporter, Ted Kravitz.
Hailing from Great Britain, Kravitz has established himself as one of the most prominent and recognisable figures in the world of F1, having made a name for himself through his work with ITV, BBC Sports, and Sky Sports F1, where he has been a fixture for over a decade.
But what truly sets Kravitz apart from his peers is his very own live show, which delves deeper into the stories surrounding the sport and provides a unique and often quirky perspective on the significant happenings during the Grand Prix weekends.
Dates, times and how to watch
So, the question on the lips of so many F1 fans is, when is the next edition of Ted's Notebook?
The last episode in 2023 was aired on November 25 and 26 at the season finale in Abu Dhabi. But the good news is that the wait is not too long, as there are less than 100 days until the next episode of your favourite show is back on air!
You can usually catch the show on the Sky Sports F1 channel and YouTube after each qualifying, sprint, and race session, but don't forget to check before tuning in, as sometimes it might get cancelled.
How did Ted's Notebook start?
The Notebook started out as a written piece on the ITV Sport website. When Ted moved to BBC Sport in 2009, he brought the concept with him and created a series of features titled "From the Pit Lane with Ted Kravitz". Later, the idea was adapted into short videos on the website.
Upon joining Sky Sports F1 for the 2012 season, the Notebook was transformed into a 30-minute live show and quickly gained popularity among fans, becoming the go-to source for exclusive stories and interviews with drivers and team members, as well as in-depth analysis of qualifying and race days.
Ted's extensive technical knowledge also comes into play, as he expertly explains new rules and developments in F1 in a manner that is easy to understand and often sprinkled with a touch of humour.
Fans particularly love his ability to break down complicated technical aspects and rules in creative ways, sometimes even with a block of cheese!
The best moments so far
The show is a must-watch for F1 fans as it comes straight from the racetracks, with plenty of moments you won't want to miss. Here are three of the most viral moments from the Notebook.
Sebastian Vettel and Ted Kravitz argue about...cheese
At the 2021 season testing in Bahrain, Ted explained the downforce changes using a triangular-shaped piece of comté cheese as a prop.
When Sebastian Vettel found out during the Notebook, he was unhappy with the waste of cheese, as it was left out in the scorching Bahrain sun all day.
The four-time world champion wore a frown throughout and told Ted that using a simple piece of paper would have been a better way to demonstrate the exclusion area of the car's floor in front of the rear tyre.
Their hilarious minute-and-a-half exchange over the cheese went viral on social media and became one of the most iconic moments of the Notebook.
Ted running down an escalator (which is going up)
Another hilarious moment happened during the qualifying notebook for the 2022 Miami Grand Prix. Ted wanted to get back to the paddock as soon as he finished his tour at Hard Rock Stadium without losing the signal.
To do so, he had no choice but to run down an upward escalator, with Pete the cameraman following him with his camera on his shoulders to make sure that everything was recorded. Luckily, neither of them was hurt!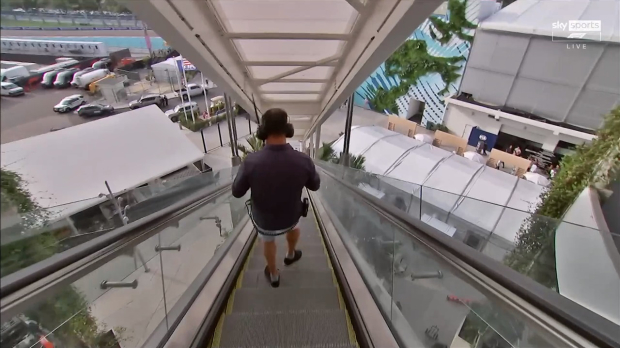 Ted's controversial comments on Abu Dhabi 2021
Although the show is full of funny and iconic moments, there was one moment that sparked controversy.
After the 2022 United States Grand Prix in Austin, Ted stated that Lewis Hamilton was "robbed" of an eighth world championship in the Abu Dhabi 2021 season finale.
The comment caused Max Verstappen and the Red Bull team to boycott Ted and Sky Sports F1, as they saw it as a sign of disrespect towards the Dutch driver.
READ MORE: Who is Ted Kravitz? Sky 'Notebook' icon who made Max Verstappen mad