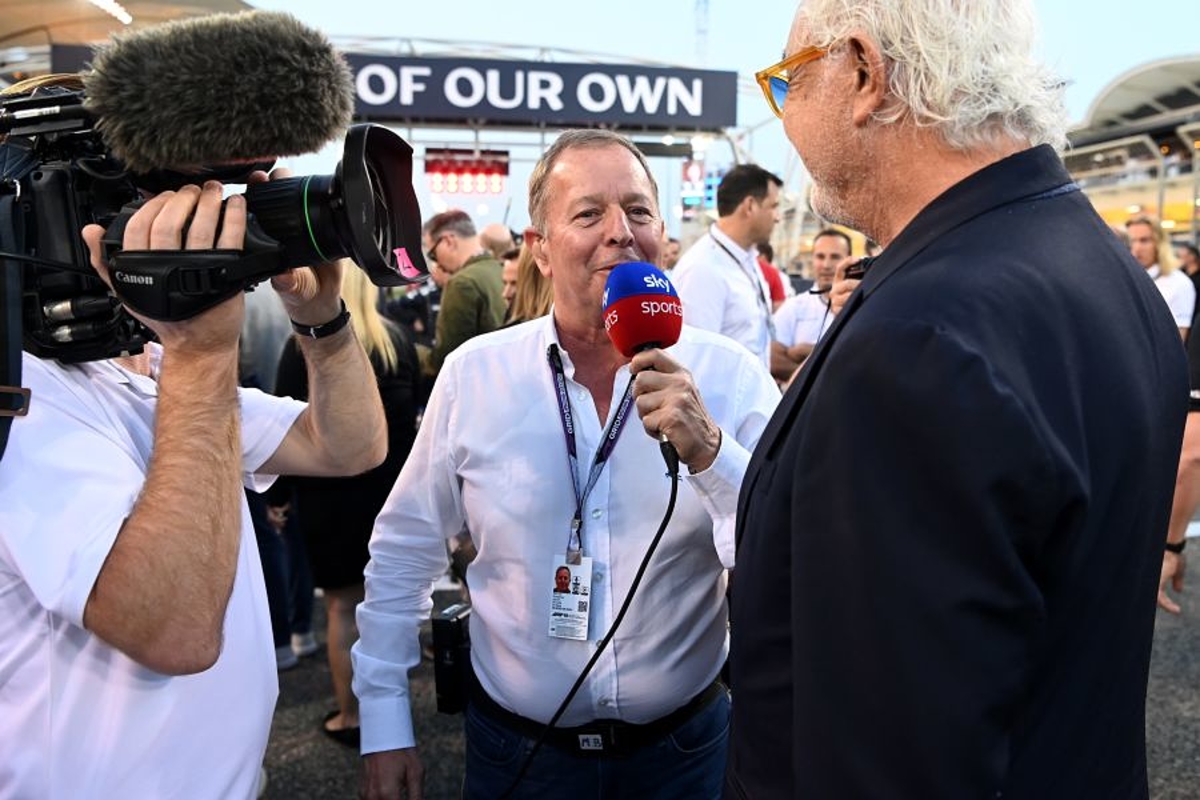 Martin Brundle gridwalks: Best moments including Patrick Mahomes (Paolo Banchero)
Martin Brundle gridwalks: Best moments including Patrick Mahomes (Paolo Banchero)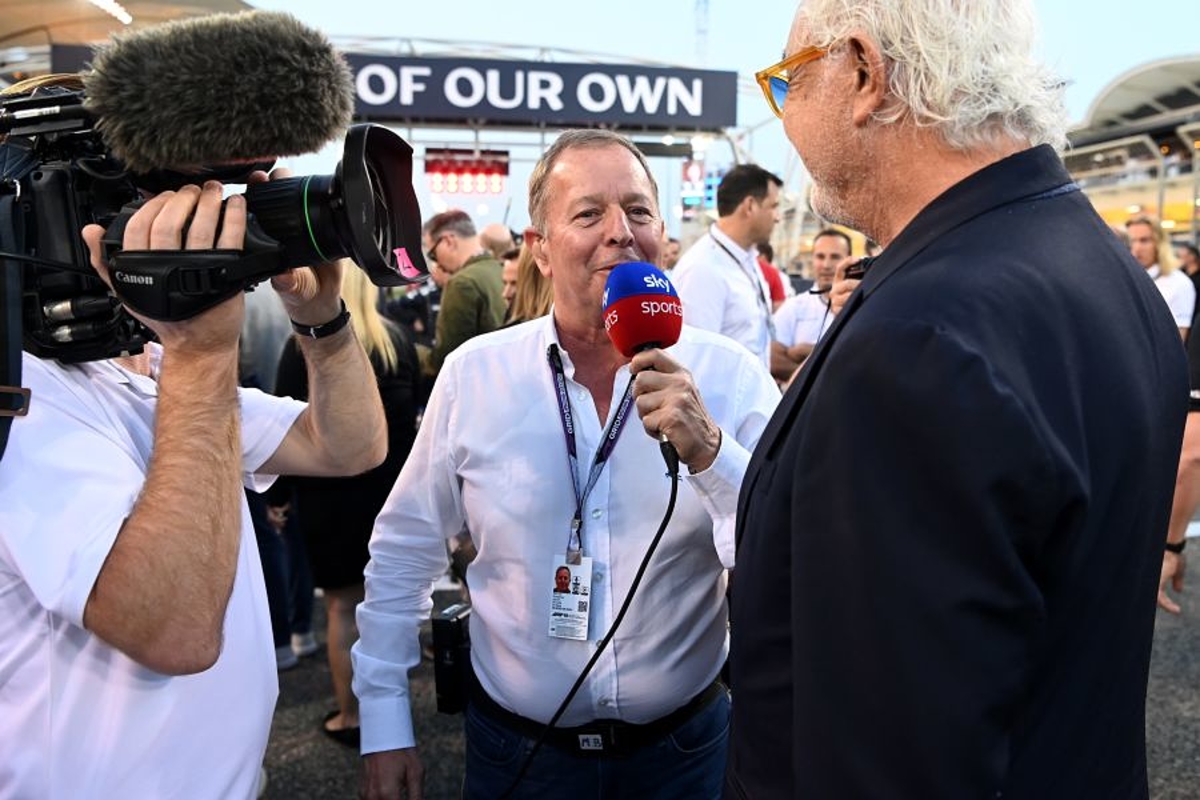 Martin Brundle's grid walks before each F1 race have become the stuff of broadcast legend.
Brundle, who raced in two separate spells from 1984 until 1996 in F1, now takes on the pre-race ritual of mingling with the drivers as the teams set up their cars on the grid ahead of lights out.
But this regular slot has evolved into must-see TV as Brundle weaves his way through the masses, mainly because as the grid becomes ever-more packed with celebrities looking to soak up the atmosphere, it becomes fun to see if he recognises anyone.
When Brundle is faced with an old motorsport veteran he doesn't hesitate in extracting some interesting opinion.
But if it's anyone from the world of music, film or sport beyond the four-wheeled kind, he can be found wanting - and sometimes he doesn't even know who they are!
As he himself explained: "The grid walk is nine minutes of unscripted, unrehearsed, live global sports TV as a one-man band.
"Most proper TV people wouldn't go anywhere near that, and it feels plenty long enough sometimes. Other times, I'd like half an hour."
Top five Brundle grid walk moments
As part of this process, as F1 attracts a younger generation, it also attracts a type of celebrity which becomes more unknown to Brundle.
Here are some of his finest moments so far...
5. Patrick Mahomes, Miami Grand Prix 2022
A classic of the sub-genre where Brundle reliably thinks he knows who he is speaking to when he is in fact way off.
Miami was a particularly gruelling grid walk for Brundle in terms of unknown names and faces, but he thought he had identified Kansas City Chiefs quarterback Patrick Mahomes but had in fact engaged with NBA draftee Paolo Banchero.
There's roughly a foot of a difference in height between the two men, prompting Mahomes to take it in good spirits on social media, saying simply: 'bro, no way!'
Brundle and Banchero would meet again exactly a year later - again on the grid in Miami - this time for the 2023 race. Banchero was all class, saying he was happy that Martin knew his name. Lovely stuff, and closure.
4. Kimi Raikkonen, 2006 Brazilian Grand Prix
As all the drivers lined up to watch football legend Pele collect a lifetime achievement award in 2006, one person was absent during the ceremony - Kimi Raikkonen.
The Finn's disappearance had been duly noted by Brundle, who felt the need to ask Raikkonen why he had failed to watch Pele receive his prize.
"I was taking a s**t", replied Raikkonen, before Brundle delivered the perfect riposte: "Well obviously you'll have a nice light car on the grid then."
3. Roberto Carlos, 2003 Spanish Grand Prix
Another Brazilian soccer theme as Brundle bumped into Real Madrid full-back Roberto Carlos at the Spanish Grand Prix in 2003 and was involved in a bizarre exchange.
Carlos told Brundle he didn't speak English, despite using perfect English to illustrate that fact, and then the subject came to David Beckham, who was a long-term transfer target of Real Madrid as they sought to sign him from Manchester United.
The soccer star's expression told the entire story and effectively confirmed beyond doubt that Beckham would be a Real Madrid player by the end of the summer - something that would very soon come to pass.
2. Ozzy Osbourne, 2003 Canadian Grand Prix
Brundle admitted he got a telling-off from his producers after interviewing an obviously inebriated Ozzy Osbourne at the Canadian Grand Prix in 2003.
The Black Sabbath frontman wasn't entirely there, providing Brundle with a series of barely understandable comments. But, not to be denied, Brundle signed off with one last question, asking Ozzy how his dogs were.
"At home s******g on the carpet", was Ozzy's reply. Brundle really should have known better!
1. All those superstars who BLANKED Brundle
And as far as Brundle grid walks are concerned, the most regularly-seen sub-genre is when he is completely blanked by the super-famous.
If Brundle knows who they are, chances are they have to be extremely famous, and there's a long list of celebrities who have had no idea who he is, what he was doing, or why he was trying to speak to them.
As recently as Silverstone at the 2022 British Grand Prix, Tom Cruise did his level best to avoid eye contact, while in the past pop diva Mariah Carey and tennis superstar Venus Williams have done everything in their power to avoid his mic.
But perhaps the strangest of all was actor Owen Wilson, who stared straight ahead despite the microphone being so close to his face he could barely miss it. Iconic and weird in equal measures.
Honourable Mentions including Megan Thee Stallion
Red Bull team principal Christian Horner was burned by Brundle at the 2014 Singapore Grand Prix.
Horner remarked that 'it was a shame Brundle was too old' to test the circuit, which had not been part of the championship in Brundle's racing days. Brundle replied: "Shame you weren't fast enough to get into Formula 1."
At the 2007 Chinese Grand Prix, an over-officious official clearly had no idea who Brundle was and proceeded to usher him off the race track, ending his gridw alk prematurely.
And rapper Megan Thee Stallion was more than a little put out when Brundle asked her if she had prepared a rap for her performance at the 2021 United States Grand Prix.
Brundle then himself bore the brunt of her bodyguard, who ushered him away from the singer in a polite but forceful manner.