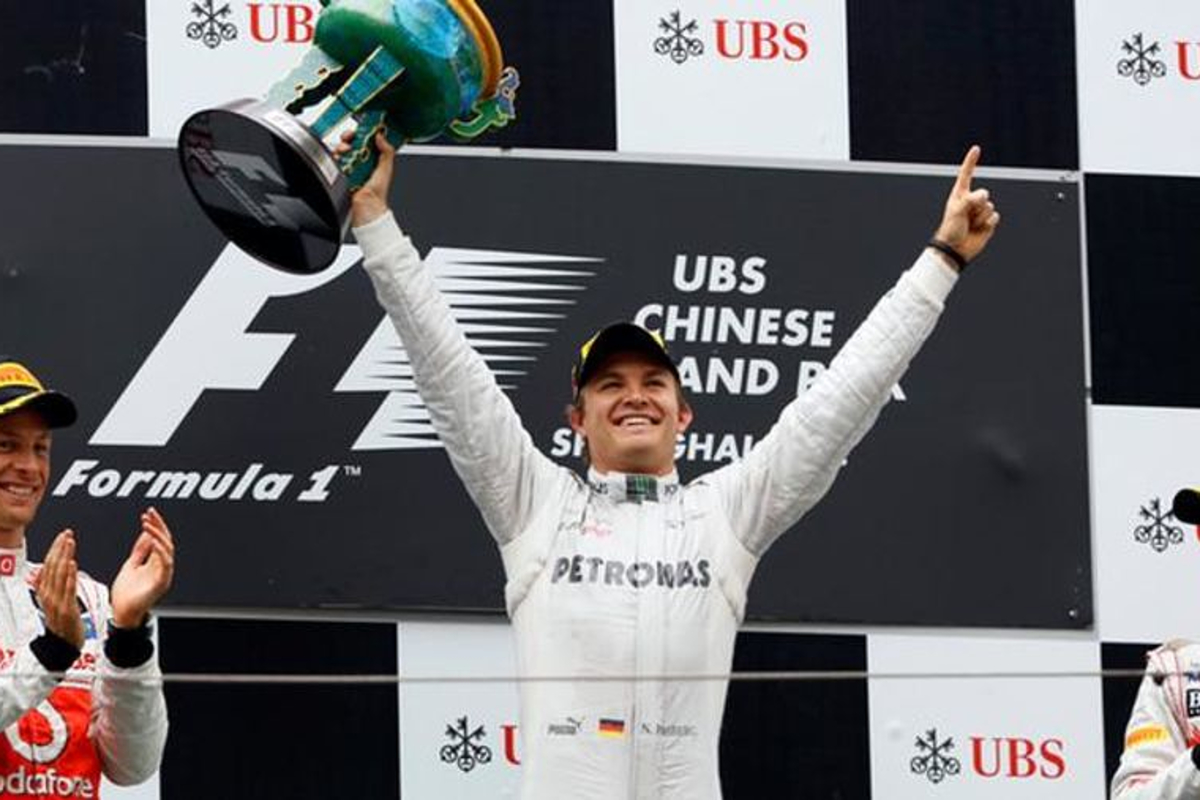 Nico Rosberg: Sky Sports F1 pundit and former world champion
Nico Rosberg: Sky Sports F1 pundit and former world champion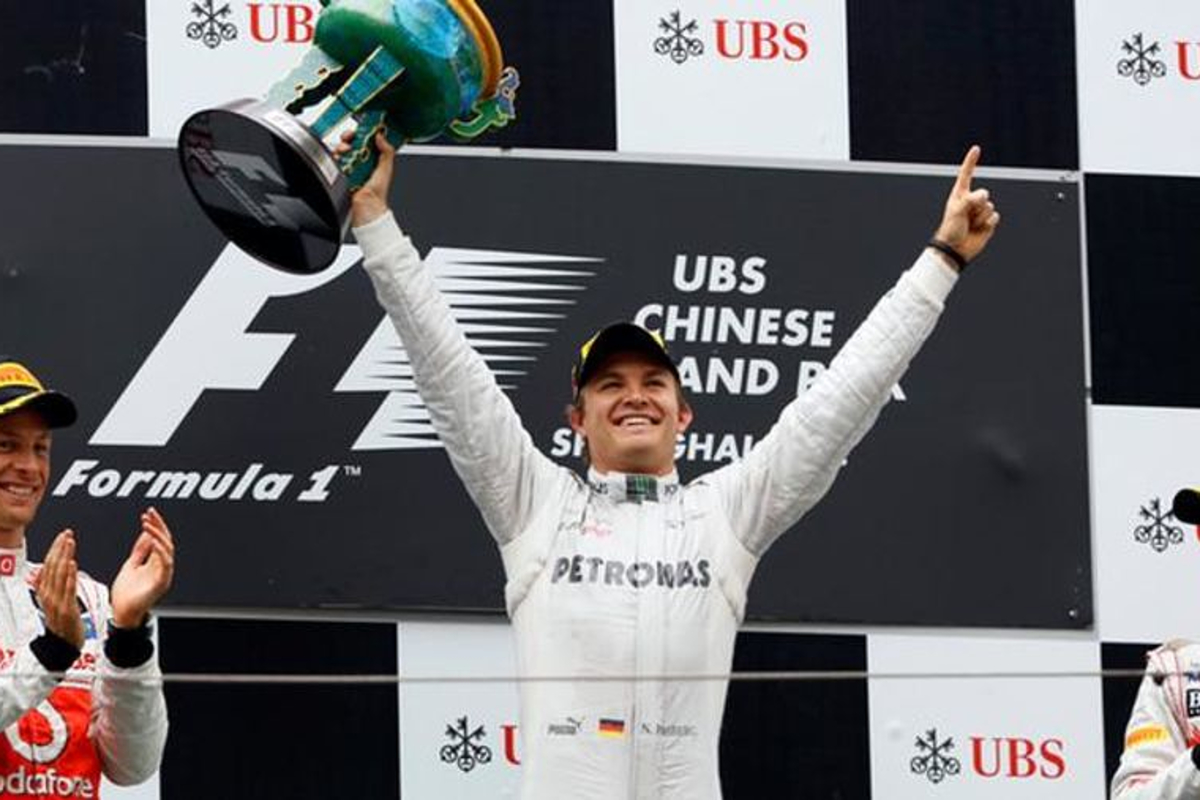 Years on from his retirement from F1, Nico Rosberg's name remains entrenched among the sport's modern greats.
Born on June 27, 1985, in Wiesbaden, West Germany, Nico Rosberg was always destined for a life spent on go-kart circuits and in cars.
His father, Keke Rosberg, had already won the 1982 Formula One World Championship three years prior to his son's birth and was a legend of the sport, so it was no surprise when the Rosberg name returned to the F1 grid back in 2006.
Now 38 years old, Rosberg (who stands at 1.78m tall or 5ft 10ins) can look back on a decorated F1 career which saw him rack up 23 race wins, 57 podiums and 30 pole positions.
But the German sensation is remembered for much more than just his driving ability. His epic rivalry with childhood friend turned Mercedes team-mate Lewis Hamilton grew to become one of the most infamous in the modern era of F1.
Now bouncing between homes in Monaco and London, Rosberg remains a familiar face in the F1 paddock too, appearing throughout race weekends as a pundit and media personality.
Nico now a big hit on Sky Sports TV
Following his retirement from motor racing at the end of the 2016 Formula 1 season, Nico Rosberg has made a seamless transition into the world of broadcast media.
When looking to shake up their coverage in 2018, Sky Sports F1 drafted Rosberg into their broadcasting team.
Since then, Nico has split his duties between the British and Italian Sky Sports F1 divisions, accompanying the broadcast team on Grand Prix weekends as an analyst and pundit.
As reported by the Independent, The beloved pundit sparked controversy in 2022 when the German was banned from the F1 paddock in line with the sport's COVID-19 requirements over his refusal to take the vaccine.
This issue has now been resolved and Rosberg is back on-site for live F1 coverage.
Rosberg's relationship with Sky Sports has grew even more heading into the 2023 F1 season, with the former world champion joining the Sky Germany roster alongside a host of former German F1 drivers.
An F1 driver and a world champion with Mercedes
Rosberg's dream of making the step up from GP2 to F1 was realised in 2006 when, on recommendation from Bernie Ecclestone, Frank Williams selected the German as Jenson Button's replacement at Williams.
He would score points on his F1 debut at the 2006 Bahrain Grand Prix, but a string of four consecutive retirements in Germany, Hungary, Turkey and Italy epitomised a tricky rookie season.
The 2007 season proved to be a breakthrough year for Rosberg, who finished the season with five top-seven finishes in the final seven rounds of the season, and he would make further improvements during the next two seasons with Williams.
When Mercedes completed the purchase of the Brawn GP team in early 2010, Rosberg was poached to partner seven-time world champion and compatriot, Michael Schumacher, marking the start of a fruitful seven-year career with the Brackley-based outfit.
The start of the 2014 season allowed Rosberg to dream of a maiden world championship. Mercedes had nailed the regulation changes and would go on to dominate the turbo-hybrid era, but Rosberg was made to wait for his glory.
Rosberg was made to wait in the shadow of team-mate Lewis Hamilton for three years before finally clinching his first F1 world championship in 2016 at the final round of the season in Abu Dhabi.
This would also be Rosberg's last championship. The German announced his early retirement during the final round in Abu Dhabi.
Why did Nico Rosberg retire?
Rosberg's retirement came as a total shock to the motorsport world and many believed that the German had made his decision prematurely.
In actuality, Rosberg had made the decision to retire before the lights went out at the 2016 Abu Dhabi Grand Prix, revealing at a later date that he had discussed the prospect of retirement with his wife in the build-up to the season finale.
Nico has since rationalised his decision, stating that he had fulfilled his goal of becoming a World Champion and that the end of 2016's epic championship battle was 'the moment' to walk away.
Nico Rosberg vs Lewis Hamilton
Formula 1 is a sport characterised by great rivalries, and few have come close in the modern era to the rivalry between Nico Rosberg and Lewis Hamilton.
The pair were close childhood friends, dating back to their time in karting and first experienced life as teammates back in 2000. 13 years later in 2013, the pair would become teammates on the biggest stage when Hamilton made the switch from McLaren to join Rosberg at Mercedes.
The start of the 2014 season looked promising for Mercedes' new driver pairing as Hamilton and Rosberg engaged in one the most memorable battles in recent history, regularly swapping positions as they battled for race wins.
As time grew on and Hamilton snatched back-to-back World Championships in 2014 and 2015, the relationship became more strained.
Rosberg entered the 2016 campaign willing to do anything to lift the trophy in Abu Dhabi, but that came at the cost of team cohesion. The season would be littered with incidents between the duo.
After locking out the front row of the 2016 Spanish Grand Prix, Hamilton crashed into Rosberg on the opening lap taking both Mercedes cars out of the mix. Tensions would boil over again in Austria after Rosberg collided with his team-mate while defending the lead on the final lap.
Speaking after the 2016 Austrian Grand Prix, Mercedes team principal Toto Wolff branded the crash as "brainless" – before going on to further exclaim that his team looked like "a bunch of idiots."
Nico Rosberg net worth
According to online reports, Nico Rosberg has a net worth of over $50 million in 2023.
The 37-year-old was earning close to $15-20 million per year at the height of his career after signing a contract with Mercedes that was reportedly worth in the region of €55 million.
Rosberg has sustained his wealth since his retirement from F1 in 2016, signing endorsement deals with companies such as Rolex and Continental Tire and investing in the Formula E racing series.
Wife and family
Nico Rosberg is notably the son of the legendary Finnish former F1 World Champion Keke Rosberg and his wife Gesine Rosberg. As he was born in Germany, Rosberg is a dual national.
Nico Rosberg has been married to Vivian Sibold since 2014. Together, he and Sibold, who is an interior designer by trade, have had two children.
Their first child, Alaïa, was born in 2015, with their second child following two years later when Naila was born in 2017.
READ MORE: F1 Commentators: Meet the Sky Sports and Channel 4 teams including Martin Brundle, Naomi Schiff and Danica Patrick