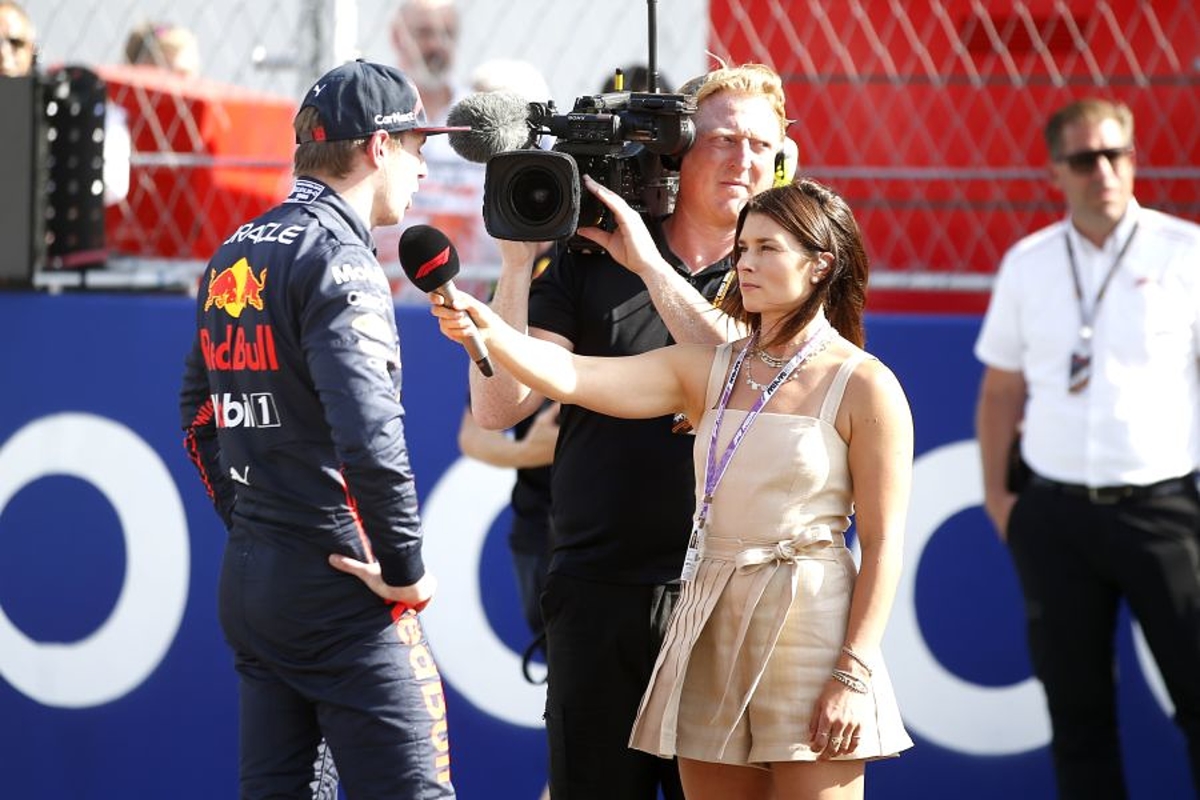 Danica Patrick: Fans react to ex-IndyCar driver's F1 coverage
Danica Patrick: Fans react to ex-IndyCar driver's F1 coverage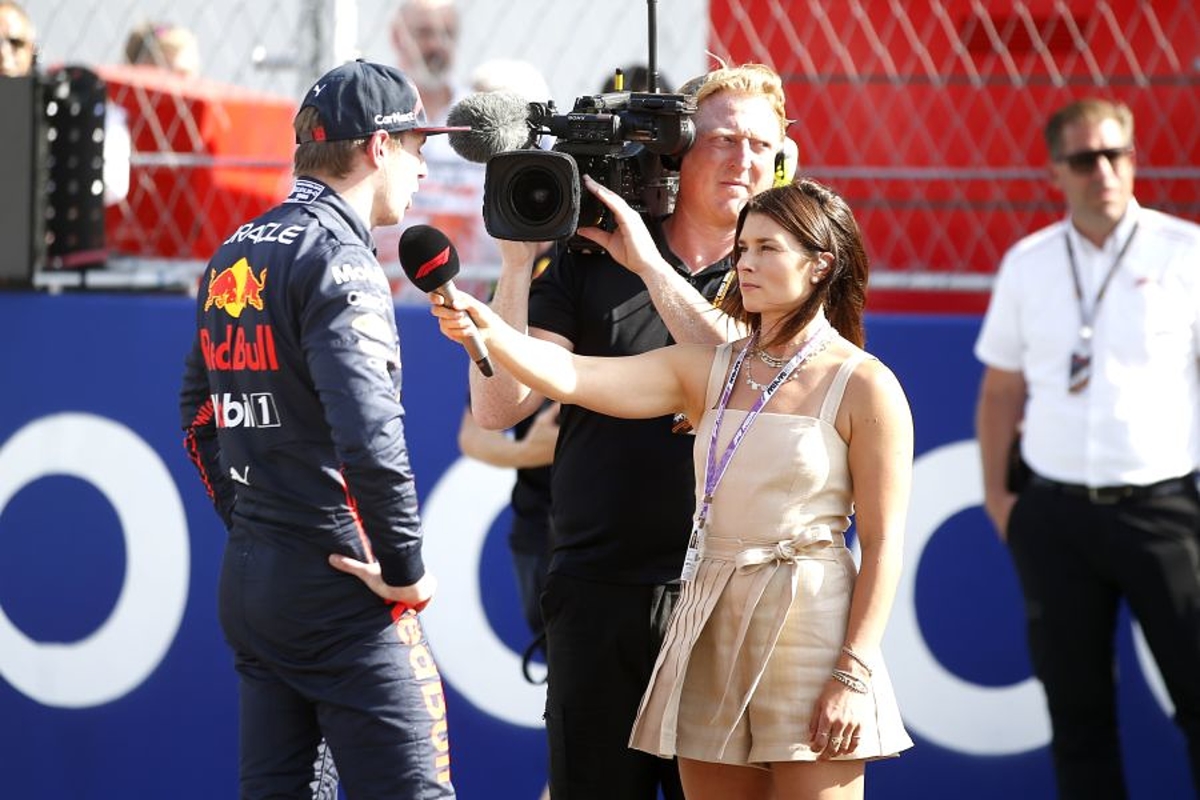 Danica Patrick's position on Sky Sports F1 this week has added another dimension to the Miami Grand Prix coverage, but she has split opinion among F1 fans.
Patrick is a veteran of the US IndyCar circuit, having competed over eight seasons and winning a race in the IndyCar Japan 300 - the only woman to have done so.
Patrick also competed in NASCAR, and was drafted into Sky Sports' coverage for the grand prix weekend in Miami for its inaugural race.
She appeared mostly alongside Jenson Button but given her lack of F1 background, it is fair to say her appearance and subsequent statements divided the F1 fanbase.
Here are just some of the mixed opinions on her contribution to the coverage:
Danica Patrick on Sky Sports
Many fans were keen to question Patrick's role in proceedings given what they believed to be her 'light' knowledge of Formula 1.
She also seemed to suggest that Lewis Hamilton had won the world championship last year... but she also could have meant he almost won it...
Err @DanicaPatrick Lewis didnt win it last year @Max33Verstappen did.. pic.twitter.com/J56gpm7IJn

— Tony (@s_tony83) May 8, 2022
Why the hell did Sky get Danica Patrick to do their prerace?

— Brian Neall (@BrianNeall) May 8, 2022
Danica Patrick on the boardcast pic.twitter.com/gpzqatTxyx

— x - Karan (@Karan8263) May 7, 2022
As some set out to destroy her credentials as being qualified to broadcast as part of the coverage, others were keen to defend her role and indeed her racing history.
Danica Patrick is the only woman to have a NASCAR pole, IndyCar win, she has 7 IndyCar podiums and is one of 14 drivers to have led both the Daytona 500 and Indy 500.

In her rookie season in IndyCar she finished ahead of people like Briscoe & Dixon. She won ROTY. https://t.co/mEdAbr4y6d

— Nat (@NxthxnieI_) May 6, 2022
In the last year, @DanicaPatrick has covered NASCAR, IndyCar, F1 and SRX on TV and has done an awesome job in every series. Really cool to see her stay very relevant in his post-racing career.

— Tyler Jones (@TylerJonesLive) May 8, 2022
Danica Patrick is the only one talking any sense

— Jordan ¹⁰³ (@F1_Jordan) May 8, 2022
A lot of Americans are labelled as knowing less about #F1, but I actually think Danica Patrick fits in really well and does a great job when she covers this sport @DanicaPatrick #MiamiGP #SkyF1

— Dan McMahon™ ⚡↗ (@DanMcMahonF1) May 8, 2022
And Simon Lazenby, Sky Sports F1 host for the weekend, seemed to enjoy having Patrick on the broadcast, tweeting just before the race began:
Great fun on the Miami grid. Never seen one so busy. @DanicaPatrick @JensonButton @Bremont pic.twitter.com/XYa6t2CxtY

— Simon Lazenby (@simon__lazenby) May 8, 2022
Danica Patrick brands F1 jewellery ban 'stupid'
Patrick also made her opinion clear on the F1 jewellery ban which has caused untold conversation over the weekend and led to potential sanctions for Lewis Hamilton.
She said of the regulation: "This is stupid, who cares? I wore earrings my entire career, and no one ever said a word.
"It is up to you what your threshold is for danger. The rules for Formula 1 are not the rules for other series, so just because it is something about setting an example doesn't mean they are going to change the rules necessarily in some other series.
"I think Formula 1 and tongue piercings in the same sentence is not something I thought would happen."
I've never liked Danica Patrick. She was overhyped and, save for 1 race & the odd pole, underdelivered. Superior female (and male) drivers received less opportunities because of her.

However, I think she's adding to #SkyF1 this weekend. She's likeable, opinionated & respectful.

— Daniel Francis 💙💛 (@DanielJFrancis) May 7, 2022