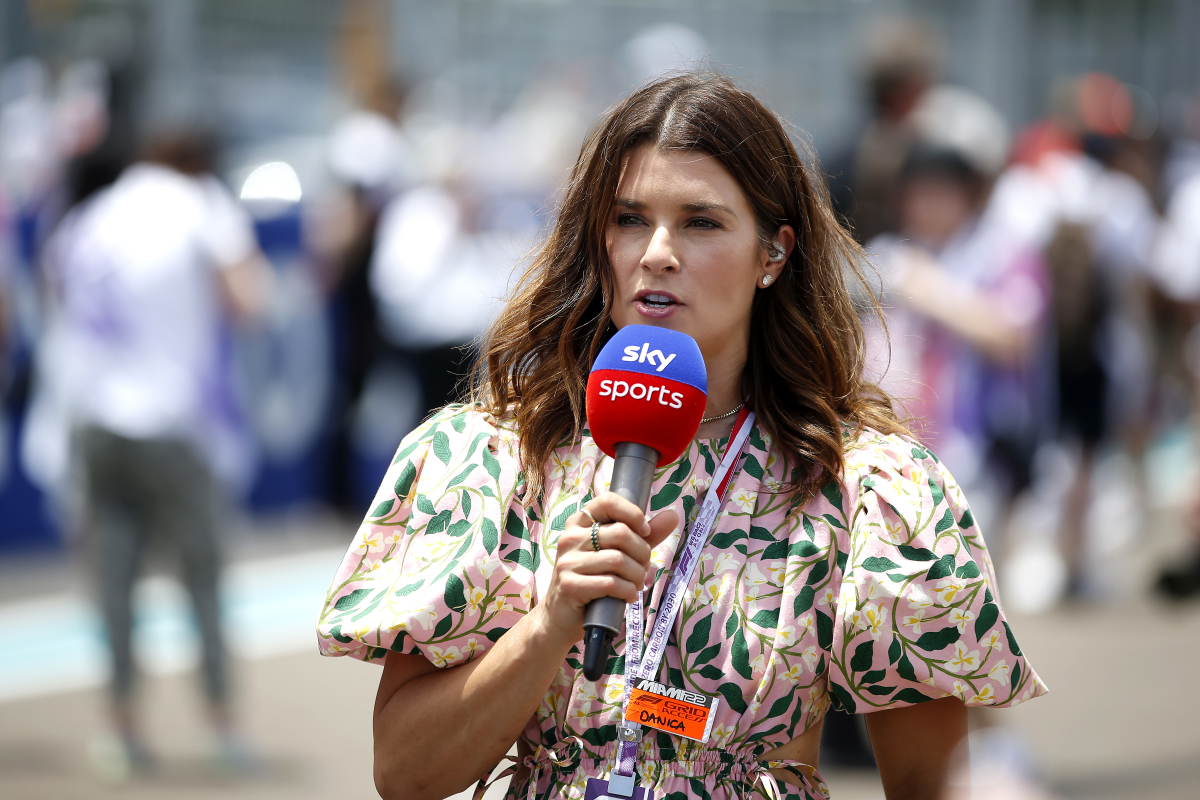 Who is Danica Patrick? All you need to know about the Sky Sports F1 pundit
Who is Danica Patrick? All you need to know about the Sky Sports F1 pundit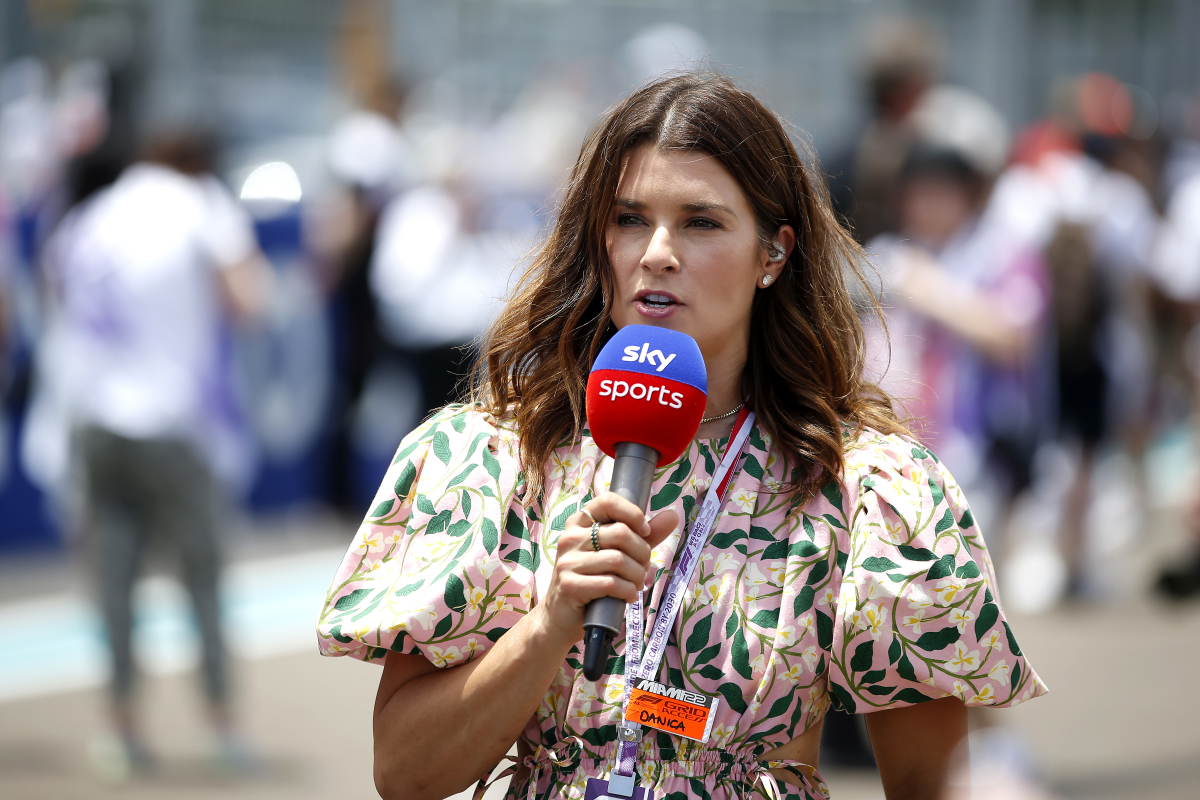 Danica Patrick is a massive name and inspiring trailblazer in the world of motorsports, and now she fills our TV screens regularly as a pundit for Sky Sports F1.
Patrick (now 41 years old) is the most successful woman driver in the history of American open-wheel racing and she was born on March 25, 1982, in Beloit, Wisconsin. Standing at a height of 1.56m, Danica has been a giant of the motor racing world, thanks to her unparalleled determination and drive.
Her passion for racing began at the young age of 10, when she first raced in karting in her hometown. Her exceptional skills and talent were quickly recognised, and she achieved national success.
At just 16 years old, Danica made a bold decision to drop out of high school and pursue her dream of becoming a professional racing driver. Her early sacrifice and unwavering commitment to her passion set the stage for her remarkable journey in motorsports.
Blazing a trail in IndyCar and NASCAR
When Danica left high school, she embarked on a journey to the United Kingdom to compete in Formula Fords and Vauxhalls. Her outstanding performance in the 2000 Formula Ford Festival earned her the second position, the highest any American driver had ever achieved in the event.
When she returned to the United States in 2002, she signed with Rahal Letterman Racing, and she then moved up to Toyota Formula Atlantic.
In 2003, she finished sixth in the Toyota Atlantic series standings, earned five top-five finishes, and became the first woman in the series history to finish on the podium.
A year later, she finished third in the Toyota Atlantic series, recorded 10 top-5 finishes in 12 races, and became the first female driver to win a series pole position.
In 2005, Danica made history by becoming the fourth woman to qualify for the Indianapolis 500, one of the most prestigious races in IndyCar racing.
Danica's first season in IndyCar was a remarkable one. She achieved an extraordinary feat by leading during the Indianapolis 500 and finishing fourth, becoming the first woman to do so. Her performances earned her the Rookie of the Year honours.
Patrick joined the Andretti Green Racing (AGR) team in 2007, and the following year, the pinnacle of her racing career arrived when she became the first woman to win an IndyCar race - at the Indy Japan 300.
That victory was a historic achievement that solidified her place in the annals of motorsports history. She finished sixth in the drivers' championship that season and recorded 10 top-10 finishes.
Danica's best finish at the Indianapolis 500 was in 2009, where she achieved third place - the best by a woman in the race's illustrious history.
After her successful stint in IndyCar, Danica made the transition to NASCAR, where she made history once again by winning pole position at the 2013 Daytona 500 and finishing eighth in the race - again the highest finish ever in the race by a female driver.
In 2018, Danica Patrick retired from full-time racing at the age of 36, leaving behind a legacy of breaking barriers and inspiring generations to come.
A celebrity life beyond racing
Danica Patrick is not only a successful race car driver, but also an entrepreneur and business owner. She has made a name for herself beyond the racing world by launching her sportswear clothing line for women - Warrior by Danica Patrick.
She has also authored a book, 'Pretty Intense', written her autobiography, 'Danica: Crossing the Line', and launched a weekly podcast in 2019 also titled Pretty Intense.
In addition, Danica has her own wine label called Somnium, which translates to "dream" in Latin.
Apart from her business ventures, Patrick has also dabbled in acting - having appeared in various films, TV shows, and commercials.
Her notable appearances include playing a driving instructor in Charlie's Angels, portraying Liza Gray in CSI: NY, voicing her character in The Simpsons and featuring in 14 Super Bowl commercials - more than any other celebrity.
She has also lent her voice to the video game Sonic & All-Stars Racing Transformed, where she can be played as a character, and appeared in Maroon 5's 'Girls Like You' music video.
Media career: from Fox to Sky Sports
In the past years, Danica has established herself as a prominent figure in sports broadcasting, having worked as a studio analyst for NBC's coverage of the Indianapolis 500. She also provided commentary for Superstar Racing Experience events (SRX) on CBS and rounds of the NASCAR Cup Series for Fox.
Danica joined Sky Sports as an F1 pundit ahead of the 2021 United States Grand Prix and made appearances in the 2021, 2022, and 2023 F1 seasons, providing insights and analysis of races. She is also part of the Sky F1 team for the inaugural Las Vegas Grand Prix.
Personal life
Danica Patrick married in 2005 when she tied the knot with physical therapist Paul Edward Hospenthal. Their marriage ended when she filed for divorce from her husband in 2013.
She then went public with her romantic relationship with fellow racing driver Ricky Stenhouse Jr., but their relationship came to an end in 2017.
Shortly after, Patrick started dating NFL superstar and Green Bay Packers quarterback Aaron Rodgers. The couple made several public appearances together, but parted ways in 2020.
In 2021, Patrick started dating Carter Comstock, a businessman and co-founder of Freshly, and the two broke up a year later.
Danica Patrick FAQ
Is Danica Patrick married?
Danica Patrick married Paul Edward Hospenthal in 2005, but they divorced in 2013. Patrick later had high-profile relationships with NASCAR driver Ricky Stenhouse Jr., Green Bay Packers quarterback Aaron Rodgers and businessman Carter Comstock.
What is Danica Patrick doing now?
Danica has been busy with various projects since retiring from racing in 2018. She has launched her own clothing line called 'Warrior by Danica Patrick', started her own wine label, 'Somnium', authored books, and made appearances in commercials, films, television shows, and music videos. She has also lent her expertise behind the microphone for Fox, CBS, NBC, and Sky Sports F1.
How tall is Danica Patrick?
Danica Patrick is 5′ 1½″ (1.56m) tall.
How old is Danica Patrick?
Danica Patrick was born on March 25, 1982. As of today, she is 41 years old.
READ MORE: F1 Commentators: Meet the Sky Sports and Channel 4 teams including Martin Brundle, Naomi Schiff and Danica Patrick