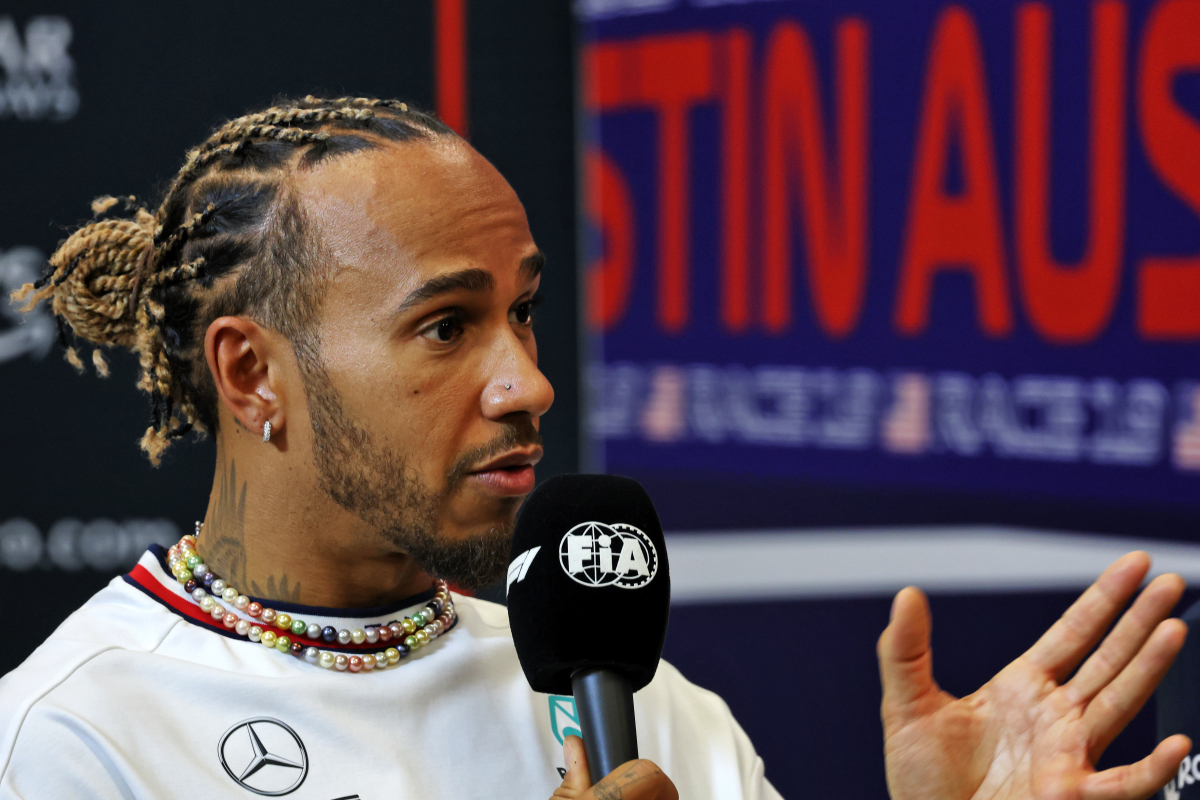 Hamilton references own Spotify playlist in 'controversial' race response
Hamilton references own Spotify playlist in 'controversial' race response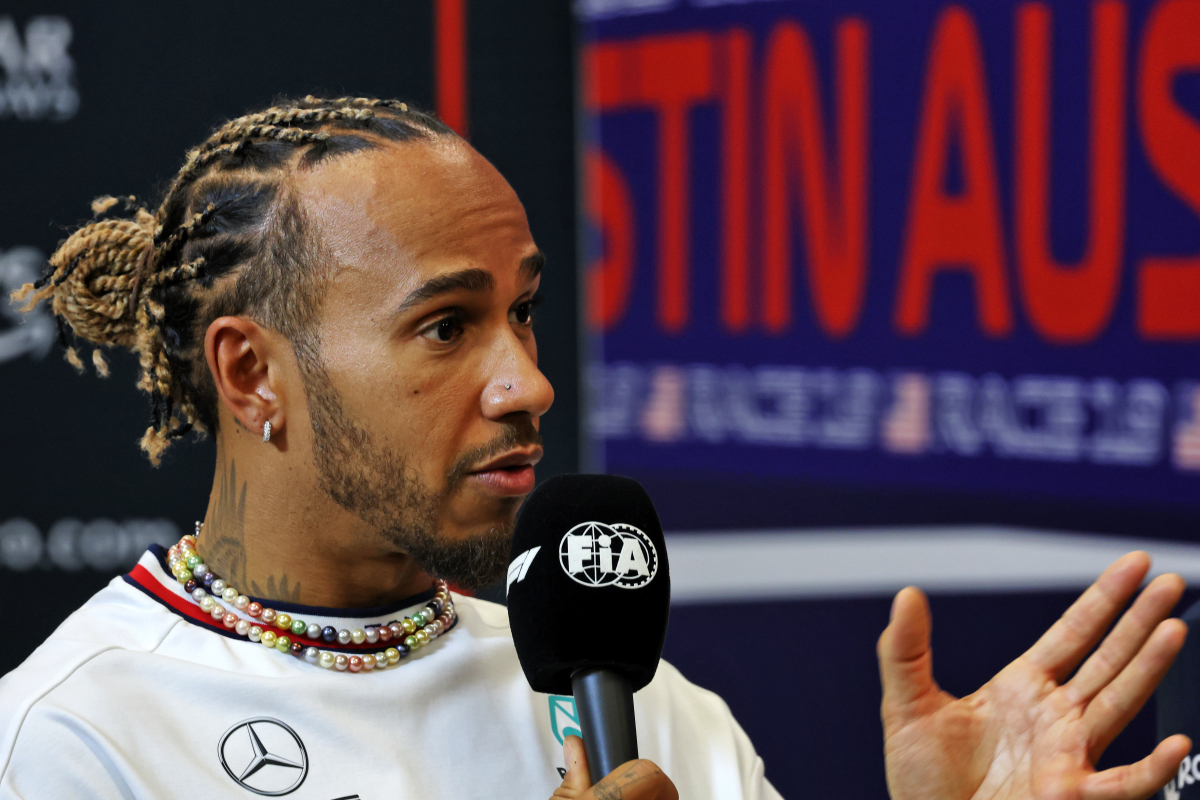 Seven-time Formula 1 world champion Lewis Hamilton has said that he 'wants the sport to be extreme' – sending out a warning to his rivals to 'train harder', in a possible reference to his popular Spotify playlist.
The race at the Losail International Circuit, which was won by Max Verstappen as he claimed his third consecutive world championship, was described by some drivers as being 'over the limit' due to searing temperatures.
However Hamilton, who left the race at the first corner after tangling with team-mate George Russell, perhaps inadvertently referenced his 'TRAIN HARD' Spotify playlist as he admitted his 'controversial' viewpoint.
A number of drivers admitted feeling unwell during and after the race, including Williams driver Logan Sargeant, who had to retire from the race after suffering from 'extreme dehydration.'
Both Alex Albon and Lance Stroll were seen to by medical staff after the race, having struggled to get out of their cars, whilst Esteban Ocon admitted to 'throwing up' in his helmet at one stage in the race.
The handling of the race conditions were criticised by a number of drivers including director of the Grand Prix Driver's Association George Russell, who said he 'thought he was going to faint' during the race.
After the events of Qatar, the FIA announced that they would start an investigation into the challenges faced by drivers during the race, vowing to act on behalf of them.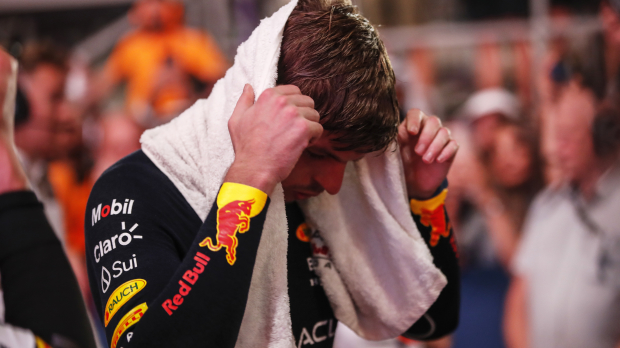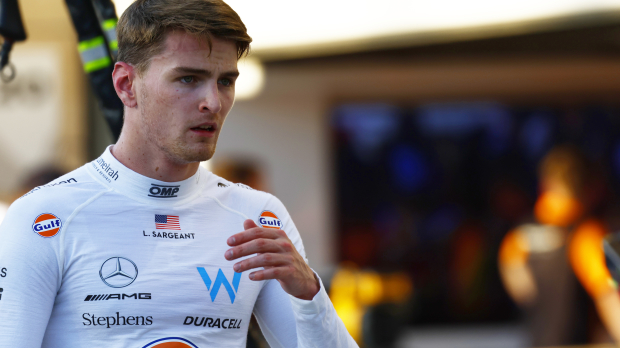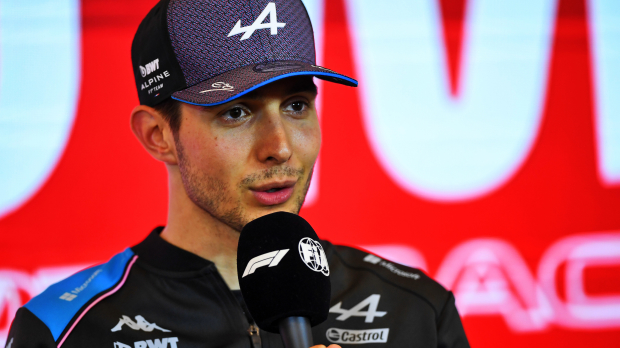 Now, Russell's Mercedes team-mate Hamilton has said that, although he didn't take part in the race due to a lap one collision with Russell, he doesn't believe the race was any worse than previous hot races.
"I'm going to be controversial as always," he told media ahead of this weekend's United States GP. "Obviously I didn't do the race, so didn't get to feel the pain that the drivers felt. But I have obviously been here a long time.
"Malaysia was much hotter than that race and I know what it's like to lose four or more kilos in the race and barely being able to stand afterwards.
"My feeling towards it is... this is an extreme sport. You don't have marathon runners who are passing out after the marathon, saying you have got to make it shorter.
"This is an extreme sport and we are paid very highly for what we do and from my perspective when I've not been feeling great at the end of the race, I've just got to train harder and that's how it's been for me."
Hamilton: 'I want to feel pain'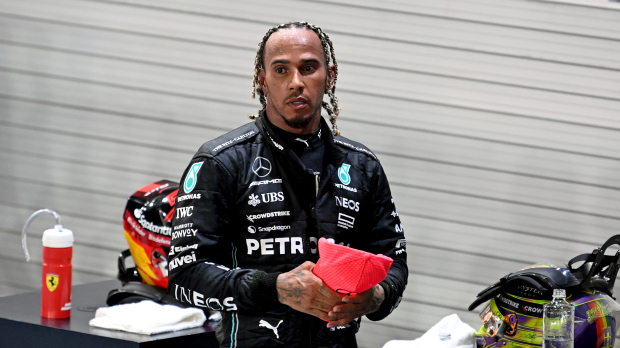 Sky Sports F1 pundit Martin Brundle was recently criticised for having a similar viewpoint, suggesting that F1 was much harder years ago.
Hamilton seems to echo this, by suggesting that having large runoff areas is a luxury that wasn't afforded by the likes of Ayrton Senna, who tragically died in a crash at the 1994 San Marino GP.
"I don't personally want them to shorten the races and make it easier for us. I want it to be extreme," Hamilton continued.
"I want to feel the difference, I want to feel pain in my body, I want to be able to, hopefully with that extra bit of training that you put in or that extra bit of dedication that you have had, helps you get that extra lap and win that race. That's what this is about.
"We have got to be careful how we move with changes. We have got track limits and all these big runoff areas. Back in the (Ayrton) Senna days, you go over the kerb, it's grass and you pay the penalty. It's like, 'let's not get too soft!'
"Of course, if I was in the race, I would have struggled to get out afterwards also. But, I love that. That makes it closer to what it was back in the day, where Mansell was passing out after a race - this is extreme and we are supposed to be elite athletes and to be elite, you need to be pushing to the limit."
Lance Stroll and Alex Albon are both seen struggling to get out of their cars from the onboard cameras at the end of a gruelling Qatar GP.

Both drivers have thankfully been cleared after their medical checks. pic.twitter.com/LqBWn9zzge

— Sky Sports F1 (@SkySportsF1) October 8, 2023
READ MORE: F1 Driver Salaries: How much do Hamilton, Verstappen and co earn?