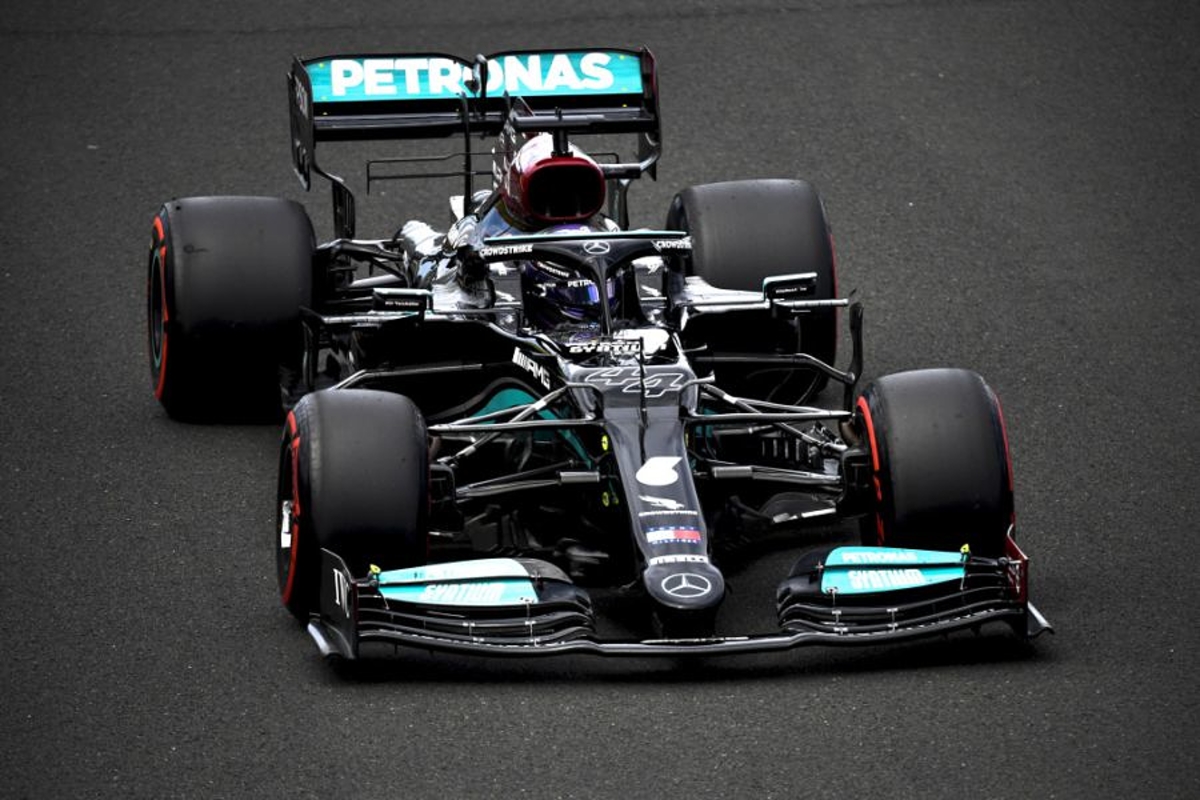 Internet intens verdeeld over pole position Hamilton: fans verbaal op de vuist
Internet intens verdeeld over pole position Hamilton: fans verbaal op de vuist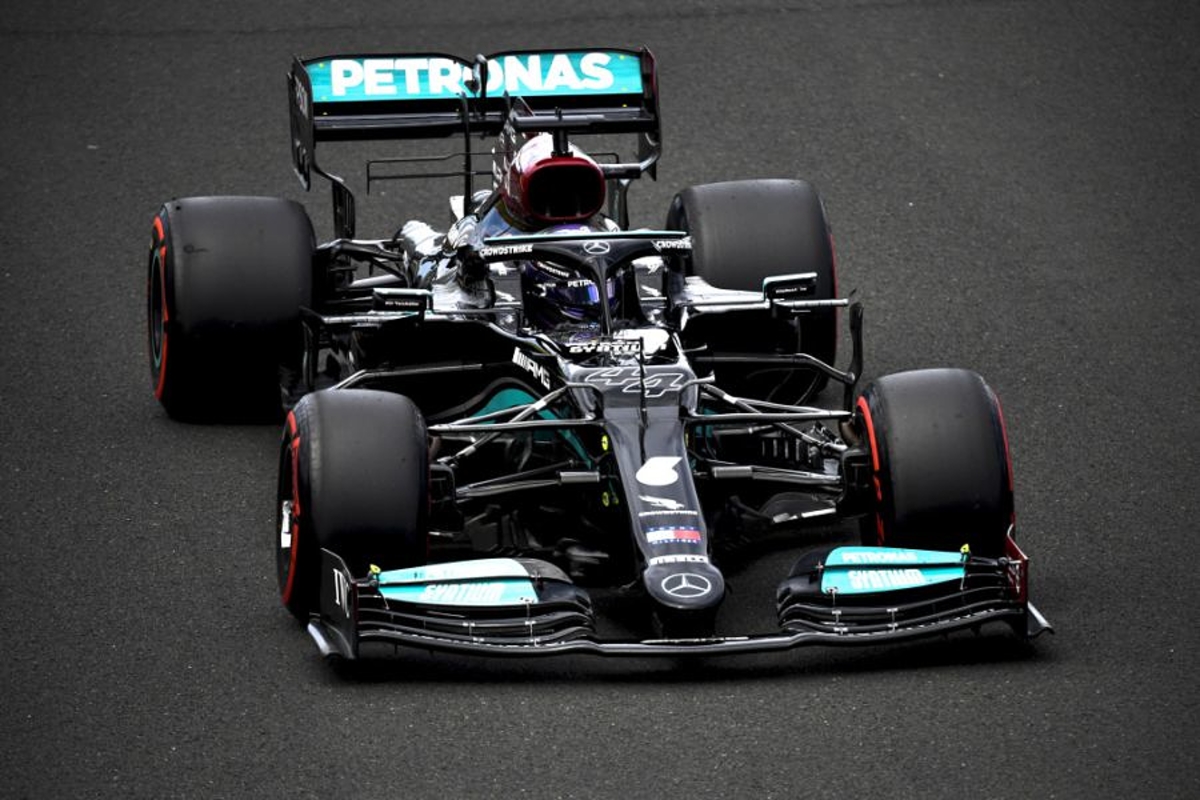 De strijd tussen Hamilton en Verstappen barst niet alleen op de baan los, ook de fans lijken steeds meer en meer tegenover elkaar komen te staan. Aan de ene kant zijn er de Hamilton-fans die het boegeroep op de tribune bekritiseren, aan de andere kant vinden veel Red Bull-fans dat Hamilton zich onsportief gedroeg tijdens de kwalificatie omdat hij langzaam reed in aanloop richting de laatste ronde. De reacties zijn niet van de lucht.
Im pretty pissed tbh..im not even a verstappen fan btw but is just want to see another champion this year..but its not possible..if mercedes will start dominating next year again i will actually stop watching f1😂

— Eric Diehl (@eRazZor97) July 31, 2021
GOAT Hamilton showing Verstappen who's boss

— Joel (@hagan_jay) July 31, 2021
Now calling him Lewis Blockilton, For blocking Verstappen all they way on the out-lap.

— Luc Schluter (@LucSchluter) July 31, 2021
Max is behind Lewis tomorrow on softs. An opportunity for a slipstream. Lewis has been struggling w his start in the past few races.

Come on RB fans, can u be more optimistic that do a blame game here!#Formula1 #F1 #HungarianGP 🇭🇺

— Formula Pilipinas™ 🇵🇭 (@F1Philippines) July 31, 2021
Het is vast niet heel sportief als Red Bull morgen Perez op draagt om Hamilton van de baan af te rammen voor die 10 seconden straf. Maar goed, we zagen tijdens Q3 dat ze sportiviteit bij Mercedes niet echt hoog in schalen... #HungarianGP

— Eva Haans (@misseva88) July 31, 2021
Moet zo om het de boze tweets lachen. Max had het zelfde gedaan maar dat vergeten ze allemaal blinde liefde voor Max en dat mag maar dit hoort allemaal bij de sport. Ps was fout van RB zelf. Ik zeg morgen lekker kijken en laat de beste slimste winnen. #HungarianGP

— DeBuitenMan (@DJEl_Fuego) July 31, 2021
#HungarianGP IT's pretty clear what's happening. On track and in the race HAM cannot beat Max, so he crashes him off or sabotages qualifying by creeping around so slow everyone's tires are cold.

He's scared. And he knows Max is faster.

— Twattertje (@Twattertje1) July 31, 2021
People saying Hamilton's playing dirty. Yeah I agree but don't people remember Hamilton / Rosberg?? You play the game! If you complain every time you're literally handing Hamilton the win.#HungarianGP #F1 #Formula1

— Rob (@m1serably_happy) July 31, 2021
Ain't no one in Mercedes' garage keep max and Sergio in their's until Lewis went out. Red bull fucked around and is finding out. #HungarianGP #F1

— Eric James Hiltner (inspired by Pierce Brosnan) (@EJHthreeK) July 31, 2021

Over GPFans
GPFans is een meertalig platform voor alles rondom de Formule 1. We brengen je 24/7 op de hoogte van het allerlaatste nieuws en proberen je te amuseren met de meest spraakmakende fragmenten uit de sport.

We geloven dat een nieuwe generatie opwindende, uitgesproken coureurs de F1 populairder dan ooit zal maken. GPFans brengt je dichter bij de coureurs, zowel op- als buiten het circuit. Van Max Verstappen tot Lewis Hamilton, Daniel Ricciardo tot Sebastian Vettel. GPFans bied een diepgaande analyse van elke Grand Prix, van Australië tot Abu Dhabi.

Met Formule 1, onder het nieuwe eigendom van Liberty Media, is de evolutie van de sport in volle gang. GPFans zal de kern vormen van deze progressie naar nieuwe media als één van de snelst groeiende autosport sites.
Volg ons op social media
Corporate & Media

Innovatieweg 20C
7007 CD, Doetinchem, Netherlands
+31645516860
Realtimes | Publishing Network


Copyright (©) 2017 - 2023 GPFans.com
Realtimes | Publishing Network