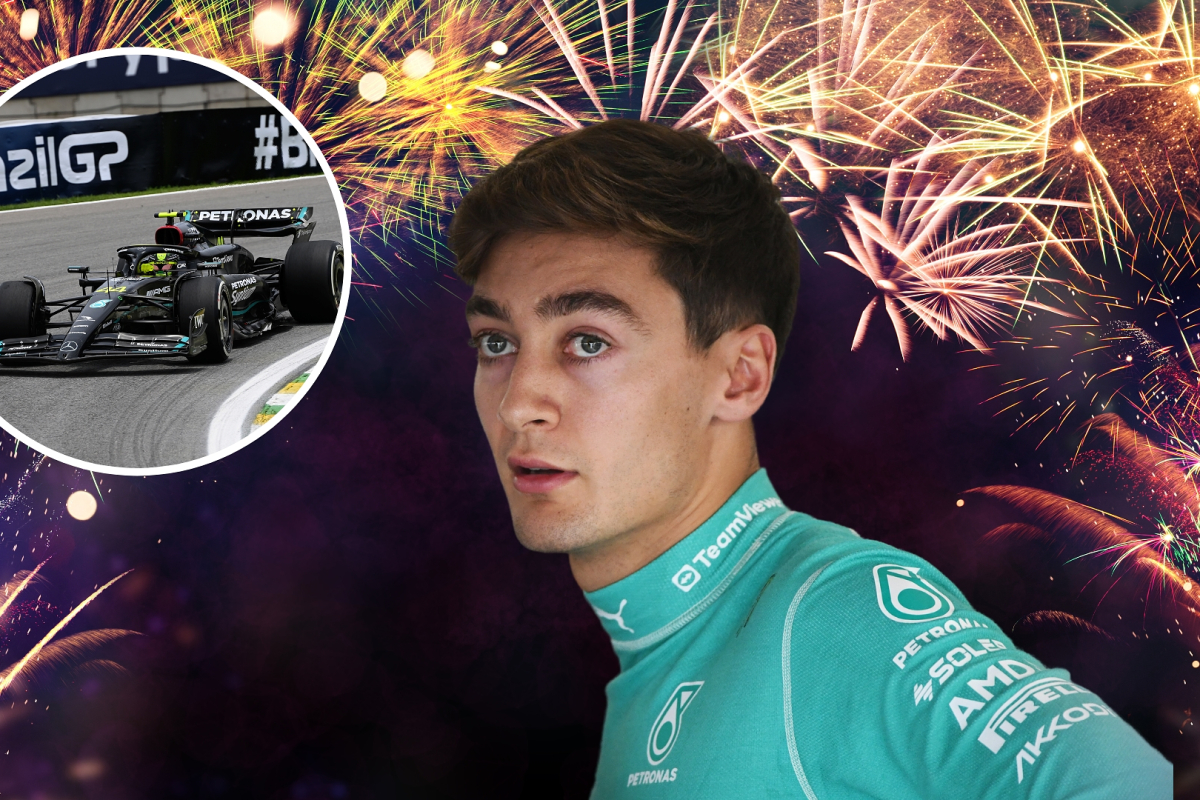 'Guy Fawkes wouldn't have picked a Mercedes' - Brazilian Grand Prix hot takes
'Guy Fawkes wouldn't have picked a Mercedes' - Brazilian Grand Prix hot takes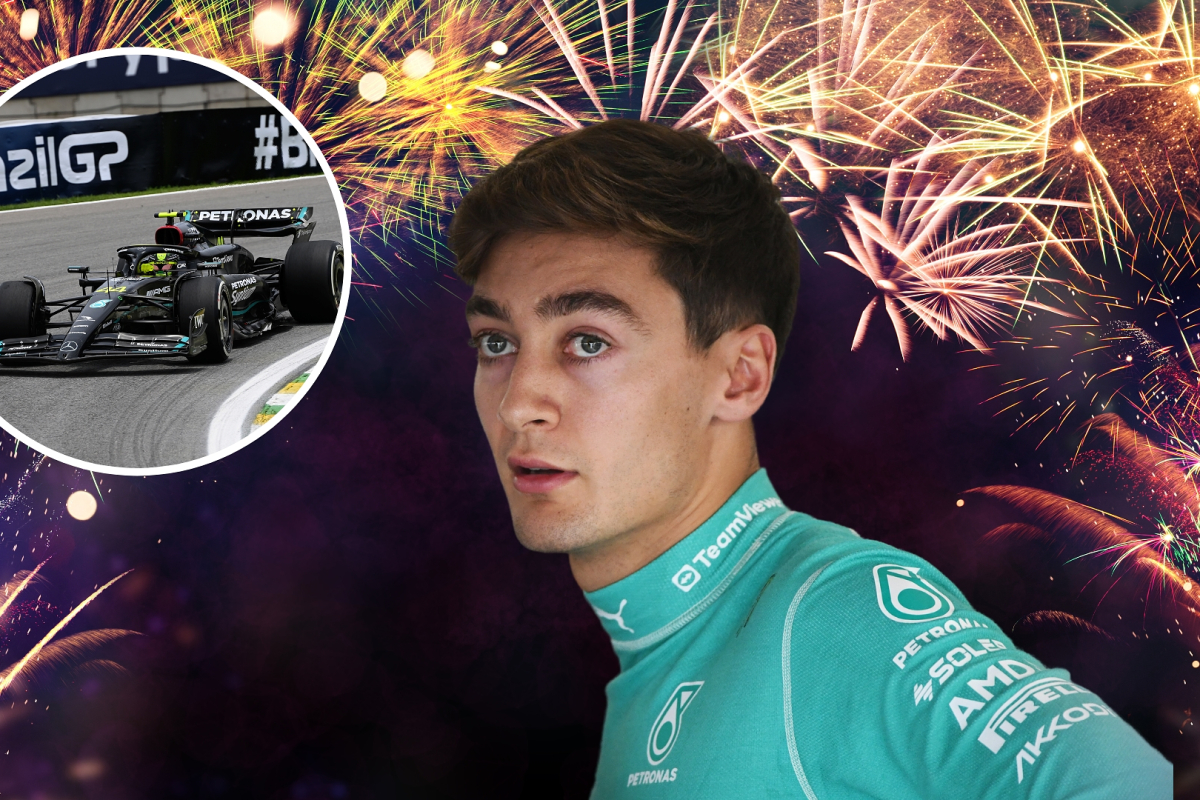 Max Verstappen cruised to victory at the Brazilian Grand Prix, adding a main race win to his impressive sprint race performance on Saturday.
In a race that started off in chaotic fashion with Charles Leclerc crashing out before the race had even got going, and two more cars having to retire after a collision off the line once we had got going, Verstappen kept his head to secure his 52nd career victory.
Fernando Alonso managed to get back onto the podium, and both Lando Norris and Sergio Perez put in performances they will surely be proud of.
Mercedes, on the other hand, will need to have a long, hard think about themselves after an eighth place finish for Lewis Hamilton was the best the team could manage having looked severely down on pace. George Russell was also forced to retire with a power unit issue.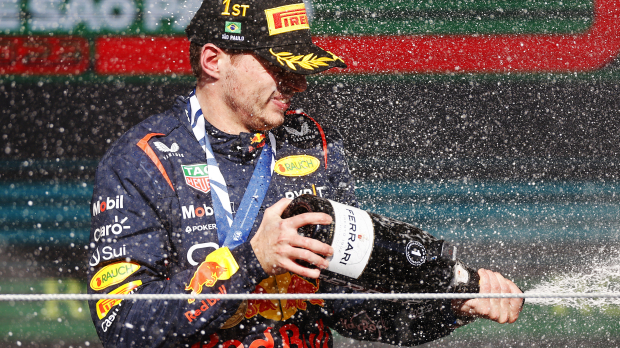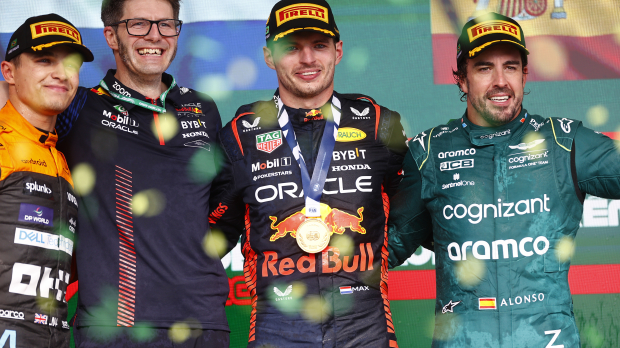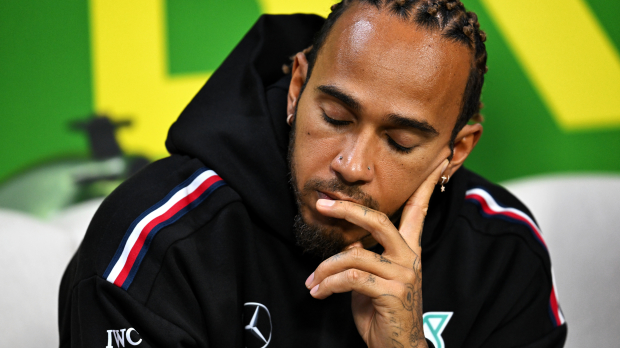 Here are the GPFans team's takes on another victory for Verstappen.
GPFans journalists on the Brazilian Grand Prix
Dan Ripley - Deputy Editor
The good news for Sergio Perez is that P2 in the championship is inching ever closer after, on paper, he secured a handy fourth place following an amazing battle with Fernando Alonso and a terrible afternoon for Lewis Hamilton.
But yet P4 was just another stick to beat the Mexican with. In the rocketship of the RB19 against the two-time champion's far inferior Aston Martin, all their long running duel suggested was that the Spaniard's talents even in his 40s deserve to be in a world championship worthy car. If only there was a door ajar for one of those...
Sam Cook - F1 Journalist
If Guy Fawkes was attempting a speedy getaway having been caught trying to blow up parliament on this day in 1605, he certainly wouldn't have picked a Mercedes F1 car as his mode of transport.
Where has all their pace gone to?
The team have looked like Red Bull's main challengers in recent races (alongside the McLarens), yet have been devoid of any race pace throughout the event. Russell's retirement pretty much summed up their torrid weekend.
Out in front, there weren't too many fireworks as Verstappen cruised to victory again in 2023.
The man is in truly ominous form, whilst it was good to see his team-mate looking racy once more, almost beating the superb Fernando Alonso on the line.
Alonso's ability to hold off a clearly superior race car for much of the race, however, really is testament to the 42-year-old's still fantastic race craft.
Matt Hobkinson - Lead Journalist and Editor
Thank you, Fernando Alonso.
In a race that exploded into life, the lull quickly followed. Max Verstappen had to deal with Lando Norris for 20 seconds before the Dutchman pulled clear and resumed service as normal at the front of the field.
Mercedes will be thankful for Charles Leclerc's unfortunate formation lap mishap in their constructors' fight with Ferrari. The Monegasque meanwhile will just be grateful he wasn't starting on pole before it happened.
And as interest began to dwindle, a rampant Sergio Perez put Alonso under pressure, breathing down his neck lap after lap but simply could not get past. And then he did.
In what looked to be a cruel blow to the Spaniard, the Red Bull man had done it with one lap to go. Yet the F1 veteran had one more trick up his sleeve as he flew past in sensational fashion, making the race's mediocre middle more than worth it.
Cal Gaunt - F1 Journalist
It was survival of the fittest in Brazil with technical glitches and collisions ruining numerous days up and down the grid. But it was Fernando Alonso's vintage drive that resonated most, as the two-time world champion battled his way onto the podium in what was an enthralling duel with Sergio Perez, who I commend for his unwavering spirit in the face of near-constant adversity in recent months.
Mercedes will hope they wake up to find this weekend was just a bad dream, but it wasn't. Russell's lap 59 retirement and Hamilton's bizarre request for the hard compound tyre (which absolutely nobody wanted) halfway through the race simply smacked of the sort of desperation you'd expect from a couple of drivers going about as quick around Interlagos as I would on the back of a camel.
Shay Rogers - Lead Researcher
A race that offered very little as a filling, surprised in the end with an epic battle between David and Goliath. Sergio Perez should have wrapped third place up and the end and that won't count in his favour - he did at least show improved pace in the race.
Mercedes have a lot of work to do if they want to hold onto second in the constructor's, not just over the next two races, but also in the winter if they want to compete next year.
Shoutout to Logan Sargeant for finishing P11. He's showing the incremental improvement that James Vowles wanted to see out of him.
Jay Winter - F1 Journalist
An absolutely embarrassing showing by Mercedes, the polar opposite of their 2022 Brazil performance. George Russell can thank the F1 gods for his retirement as it kept his dignity intact. The W14 was a mobile roadblock.
Jim Kimberley - F1 Journalist
There'll be a lot of attention on Perez finishing behind Alonso, but the real loser of the race is Mercedes. From a high-flying start that had Russell complaining about being stuck behind his teammate in what appeared to be a podium fight, both Silver Arrows disappeared over the 71 laps.
The one-time dominant force of F1 couldn't fend off an Alpine and AlphaTauri before Russell's retirement to show how far they fell. The hot-and-cold Ferrari outfit might pip the Brackley bunch to the vice-champion title unless Toto Wolff turns his ship around soon.
READ MORE: Brazilian F1 Grand Prix 2023 results: Official times and gaps after EPIC podium fight