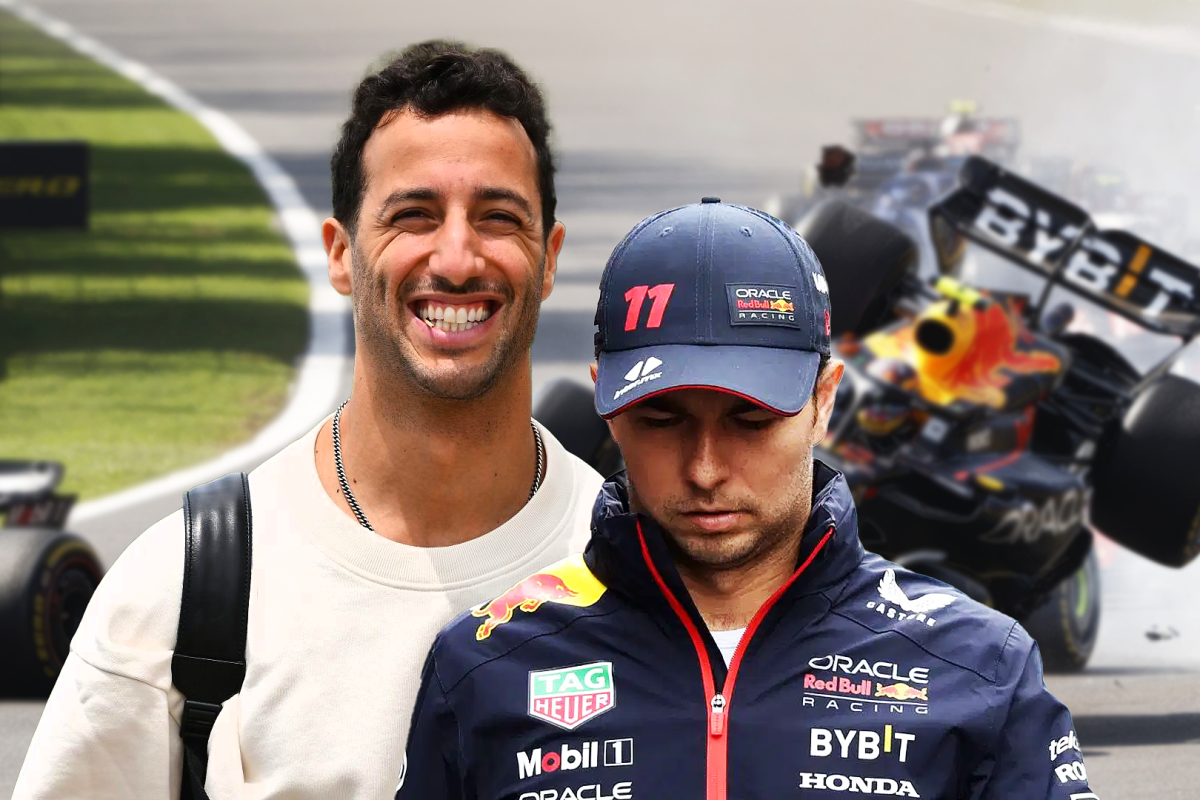 Ricciardo sends F1 rival Perez SURPRISING Red Bull message
Ricciardo sends F1 rival Perez SURPRISING Red Bull message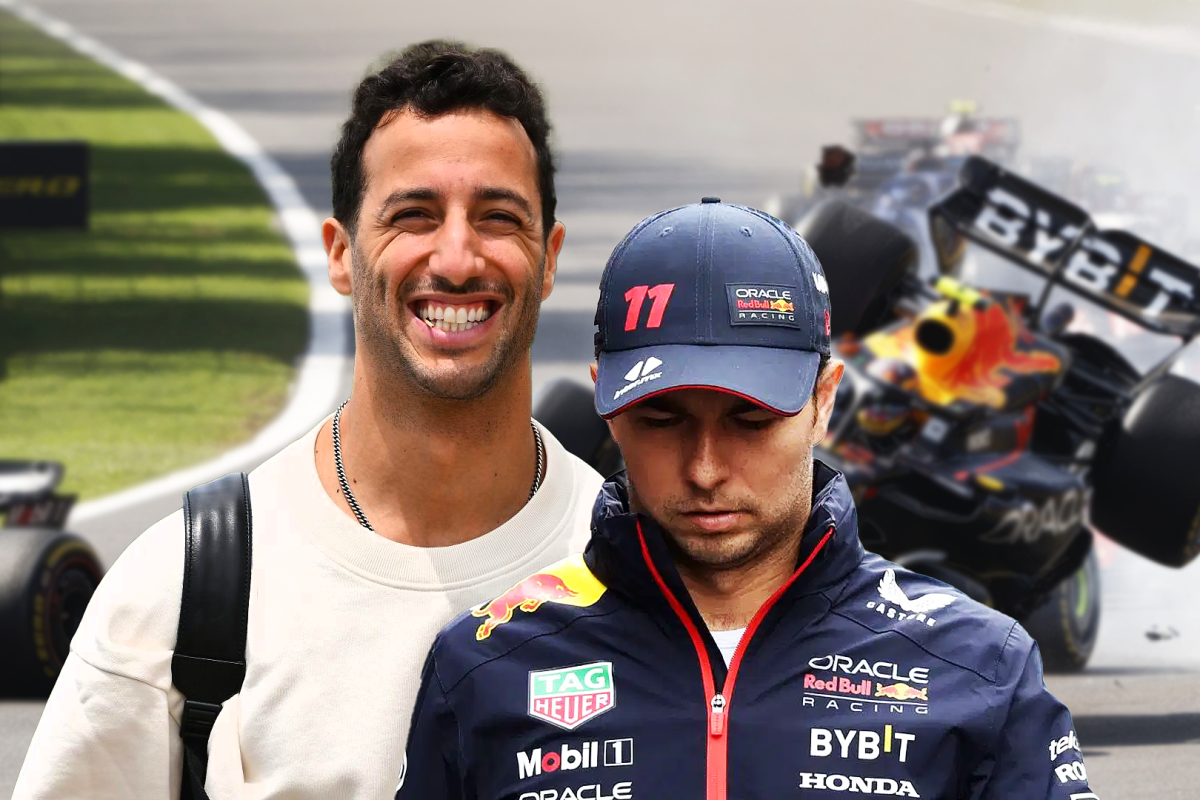 Daniel Ricciardo has spoken sympathetically on Sergio Perez's tough situation with Red Bull while offering advice to the Mexican driver about how to put the endless rumours over his future to rest.
One driver that knows exactly how it feels to be under pressure at Red Bull is Ricciardo. During the final months of his stint with the team in 2018, the Australian found himself struggling while facing off against the emerging talent of Max Verstappen.
Five years later and its now the turn of Perez to face the wrath of the F1 fanbase as he attempts to secure his future in the sport beyond the current season.
With four rounds remaining, Perez is preparing for his home grand prix in the Mexican capital where he has achieved a podium on the two previous occasions with Red Bull.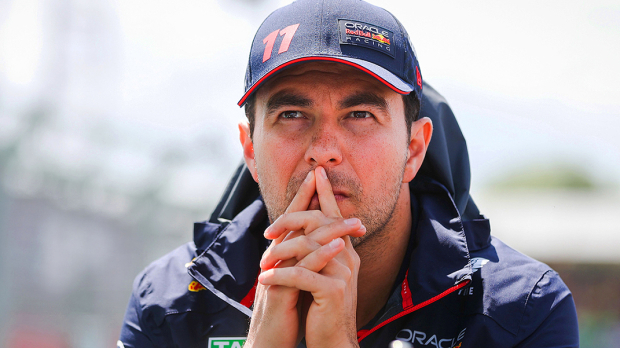 Ricciardo admitted that having a thick skin is important when competing at the front of Formula 1, but that even Perez's current predicament is unenviable.
From one race-winner to another, Ricciardo gave his view on the reality of pressure facing Perez at the moment.
"This is the world of sport and competition," Ricciardo said. "That's what we signed up for. You can't let everything that happens get to you.
"Apart from that, we're all human, we all have emotions and feelings. You'd never want anyone to find themselves in [Perez's] situation, surrounded by negativity."
READ MORE: Red Bull to replace driver at Abu Dhabi Grand Prix
Advice from Ricciardo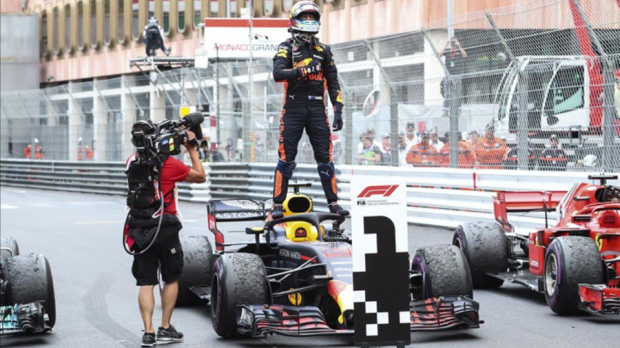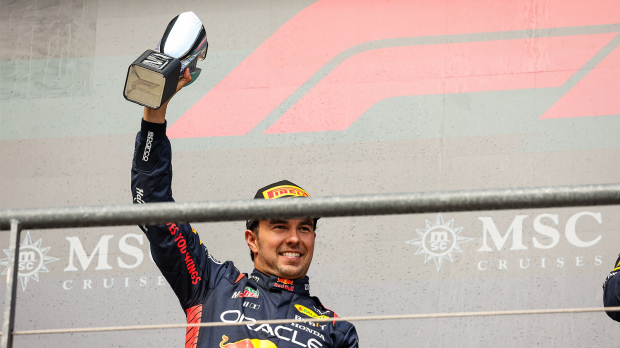 It might seem unusual for Ricciardo to be discussing the situation of a driver that he is rumoured to possibly replace for 2024, but he has been through a lot this year himself.
Since his struggles began at McLaren, Ricciardo faced an odd stint away from F1 before returning mid-season.
Now that the Australian has had his seat with AlphaTauri confirmed for next season, he can review the "crazy year" he has experienced.
Furthermore, he was able to view Perez's scenario up close and understand the best way to deal with all of the rumours surrounding his future.
"It can be hard to see the positive," the AlphaTauri driver continued.
"I don't follow rumours. Maybe that's egotistical, but I've got my work cut out for me... I've had a crazy year? I don't really think about it but I know how this sport works.
"You have to prove yourself on the track. The best way to put rumours to rest is on the track."
Ricciardo scored a season-high P7 for AlphaTauri at the Mexican Grand prix, lifting the Italian team off of the bottom of the constructors' championship to eighth place.
READ MORE: Lawson reveals 'frustration' in losing F1 seat amid Ricciardo return