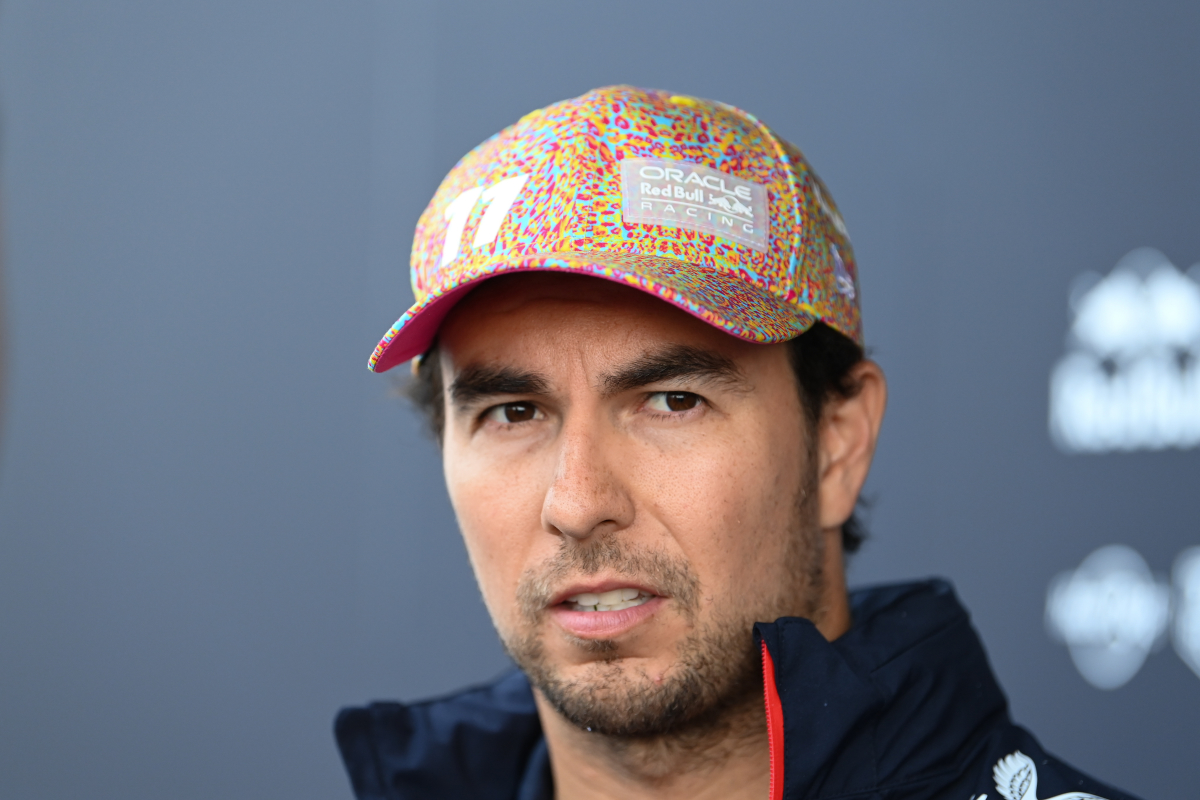 F1 pundit reveals Perez 'desperation' as Red Bull rumours swirl
F1 pundit reveals Perez 'desperation' as Red Bull rumours swirl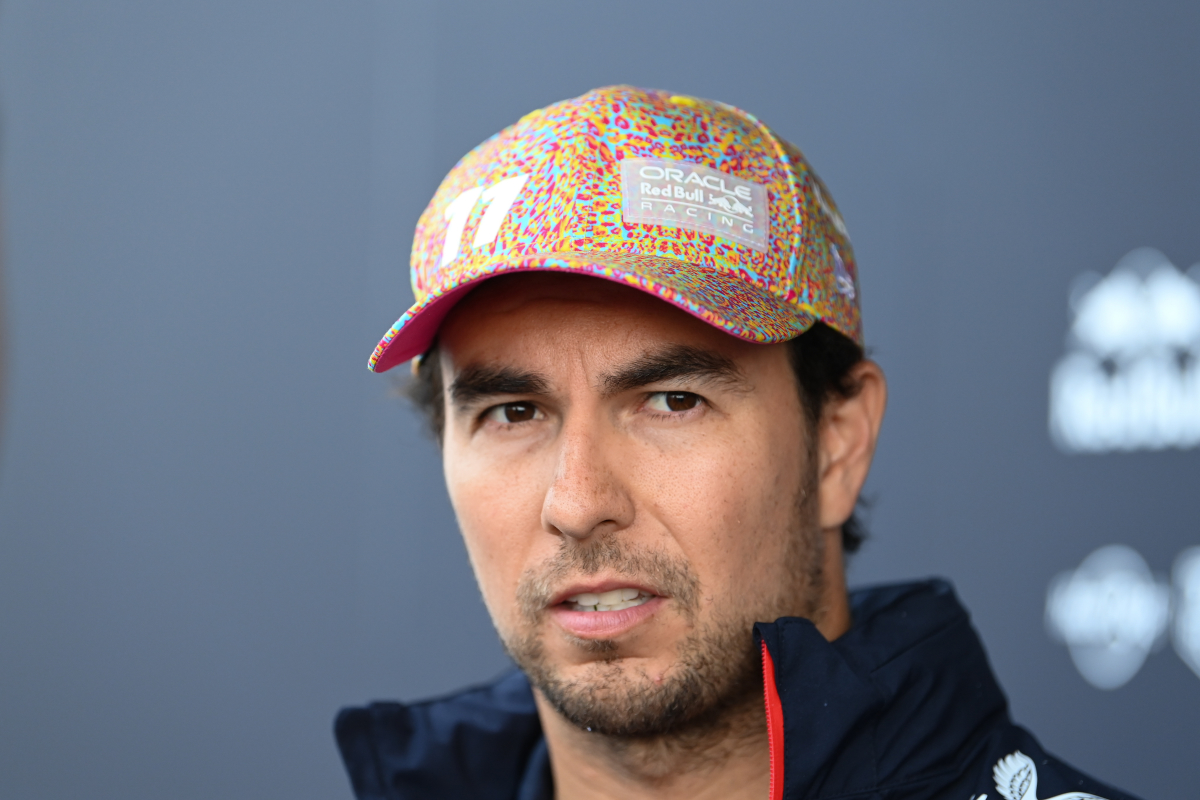 Formula 1 broadcasting legend Martin Brundle has said that 'the moment got to' Sergio Perez at the Mexican Grand Prix, as his poor run of performances culminated in a disastrous home race for the Red Bull driver.
Having been hugely outperformed by his team-mate Max Verstappen this season, Perez turned up to the Autodromo Hermanos Rodriguez circuit dreaming of victory in front of his adoring home fans.
It was seen as a bit of a clean slate for the driver who has been under pressure of late, with plenty of talented suitors waiting for their chance to drive for the dominant team in F1.
However, Perez's dream of winning in Mexico lasted just one corner, as he collided with Ferrari's Charles Leclerc after a great start off the line that put him in contention for the lead of the race.
It extended his unwanted run to 15 races without a victory, whilst Verstappen took home his 16th race win of the season, an F1 record that shows the level of performance that is capable from the RB19 car.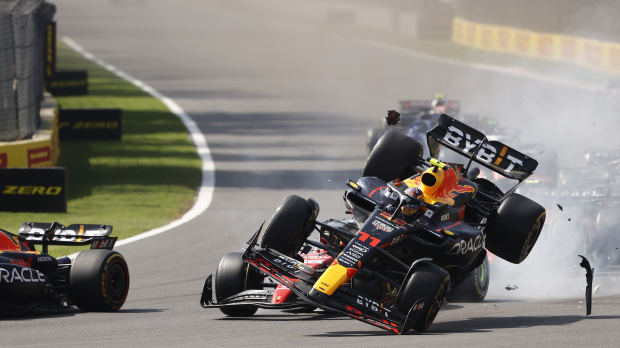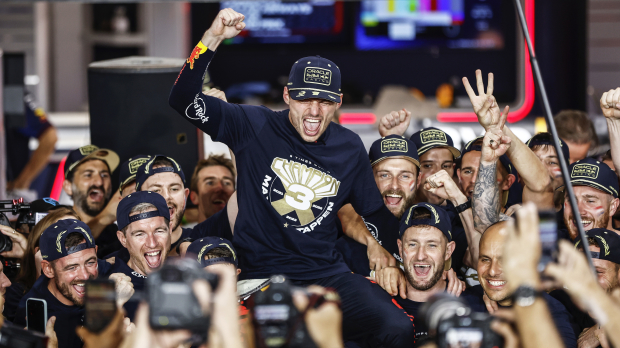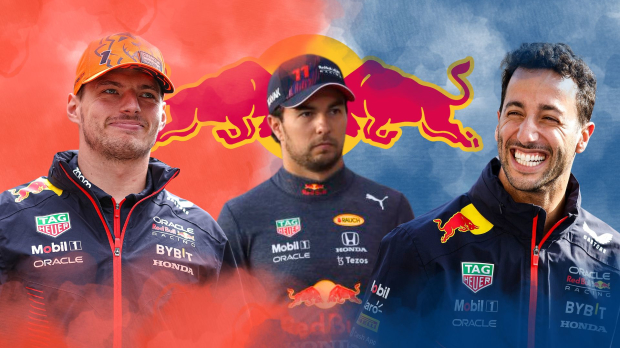 Now, Brundle has had his say on the incident at the Mexican GP, speaking on Sky Sports F1 ahead of practice for the Brazilian GP.
"Everybody cut him a lot of slack there and wanted him to do well at the Mexican Grand Prix," he said.
"He was under a lot of pressure coming into that race and the crowd were cheering him every time he went through a corner.
"There is a large element of 'What on earth were you thinking Sergio?', turning in that hard, that early assuming that drivers like Leclerc and Verstappen would have been braking early.
"There was an element of desperation, he realised he was just slightly ahead going in there after a tremendous start, read the race track well, got himself on the left hand side.
"I even wonder, if Leclerc wasn't there, whether him and Max would have made contact."
Is Perez Red Bull's future in the balance?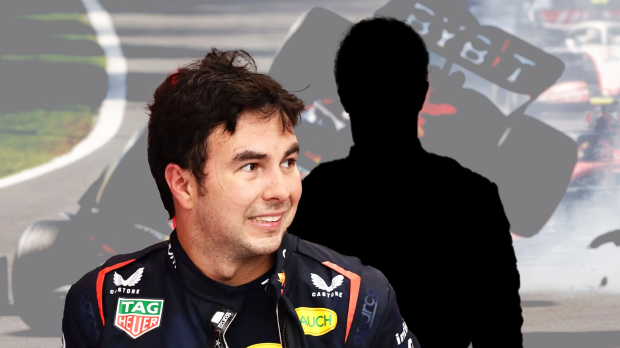 Since last weekend's pre-Halloween horror show, there have been a number of rumours swirling around the future of Perez at Red Bull.
His current contract isn't due to expire until the end of 2024, but with the performances of Daniel Ricciardo and 21-year-old Liam Lawson this season with Red Bull's sister team AlphaTauri, there have been reports suggesting Red Bull may be willing to make a change.
Brundle has made some suggestions for what Perez must do to show he is still worthy of driving with the Milton Keynes-based team.
"I think the moment got to Sergio and he made too critical of a mistake when he got there," he continued.
"Sergio needs to, firstly, be on the back of Verstappen's gearbox at the end of the race. Secondly, win the race if Verstappen doesn't. Thirdly, think about beating Verstappen and he's doing it the other way round."
READ MORE: Former boss reveals he would 'IMMEDIATELY' replace Perez with F1 rookie