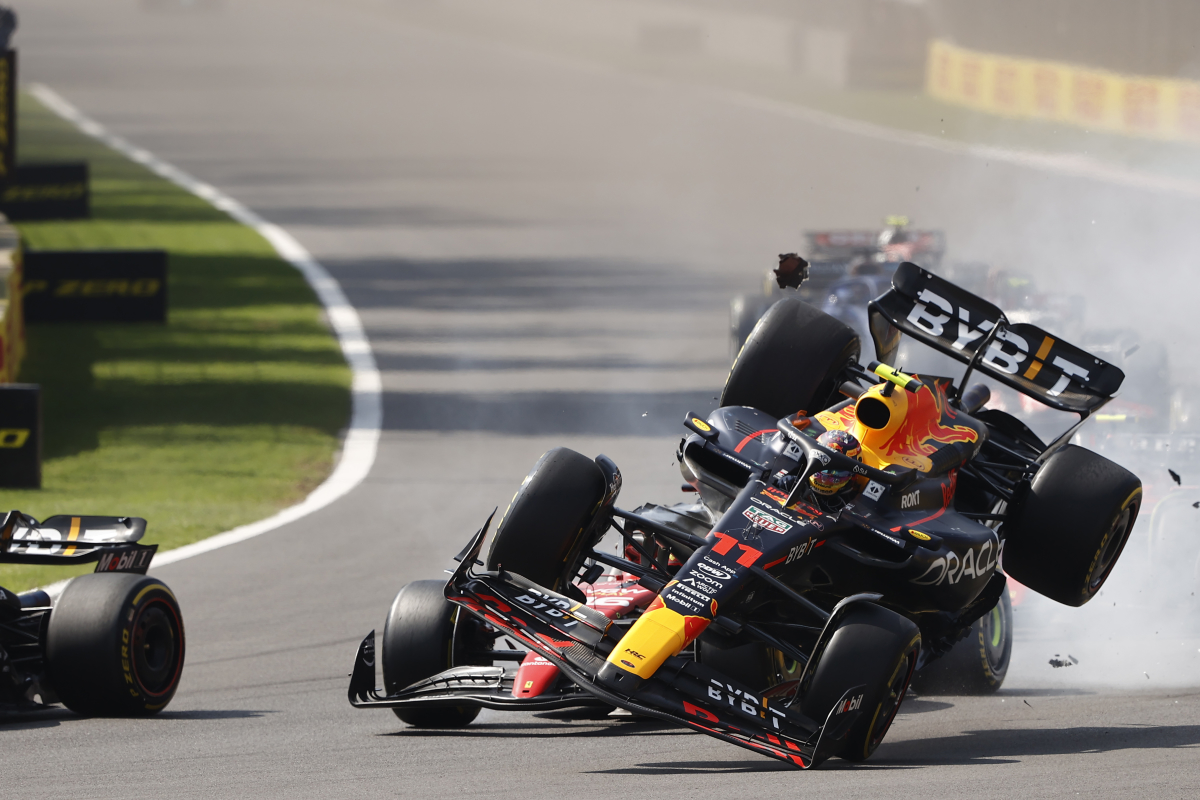 Perez OUT of Mexican GP as home hero's race ends after first corner crash
Perez OUT of Mexican GP as home hero's race ends after first corner crash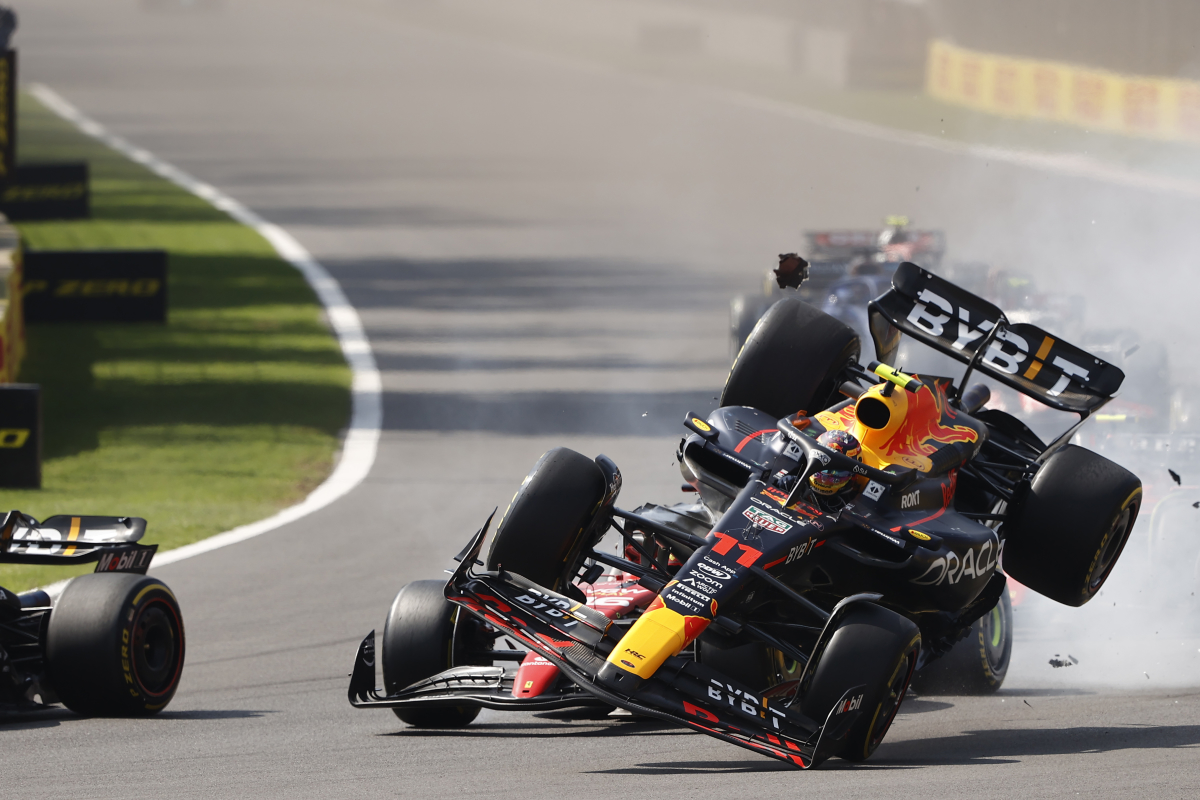 Sergio Perez's homecoming race ended with a crash at the first corner as the Red Bull driver's nightmare season continued at the Mexican Grand Prix.
The 33-year-old tried to go around the outside of both Max Verstappen and Charles Leclerc but he turned into the Ferrari which caused significant damage to his RB19.
Verstappen sailed off into the lead as his team-mate had to crawl his car back to the pits before the team called an end to his day.
Red Bull brought his car into the garage and attempted to come up with a fix but they soon gave up and the Mexican got out of the cockpit, far earlier than he had hoped.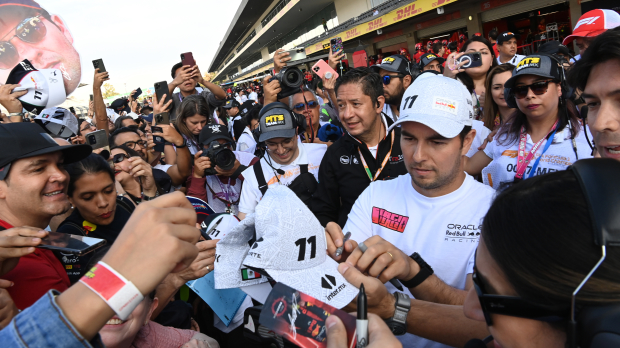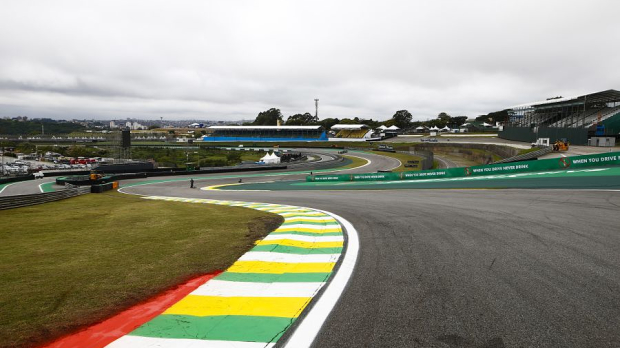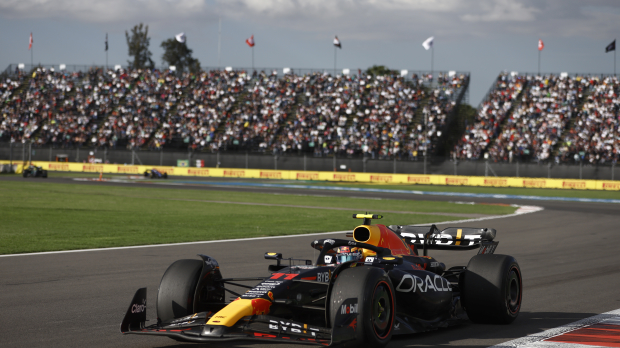 And the stands empty...
A total weekend attendance of over 400,000 people, all of whom were hoping to see Perez, in a dominant car, win his home race.
Now most of those are going home rather unhappy and he can't blame anyone else but himself.
He could have just given a little more room to the two cars on his inside, both of which he knew were already there, and he'd have been fine.
The general rule is the last to arrive is the first to back out when it comes to side-by-side racing and because Perez kept it in, he's now out.
READ MORE: F1 WAGs in 2023: Who are the partners of Verstappen, Horner and co?