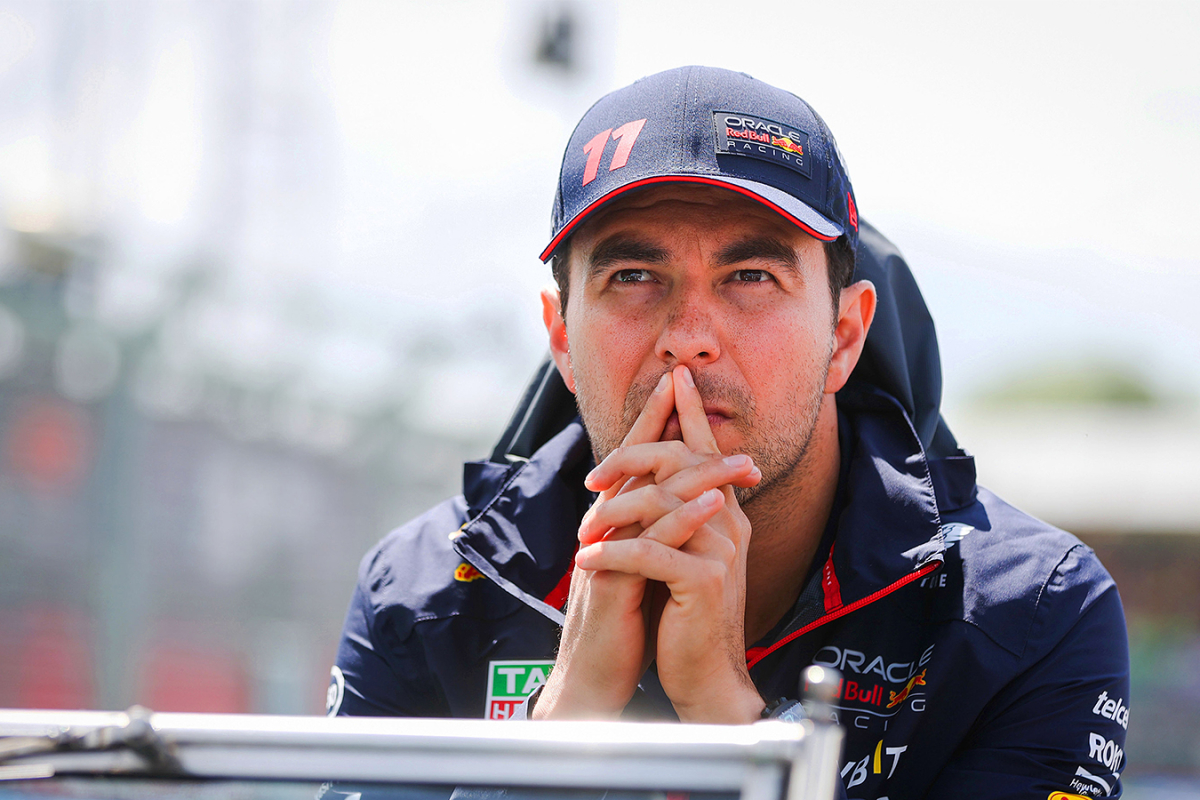 Pundits reveal Perez future bombshell as paddock rumours continue
Pundits reveal Perez future bombshell as paddock rumours continue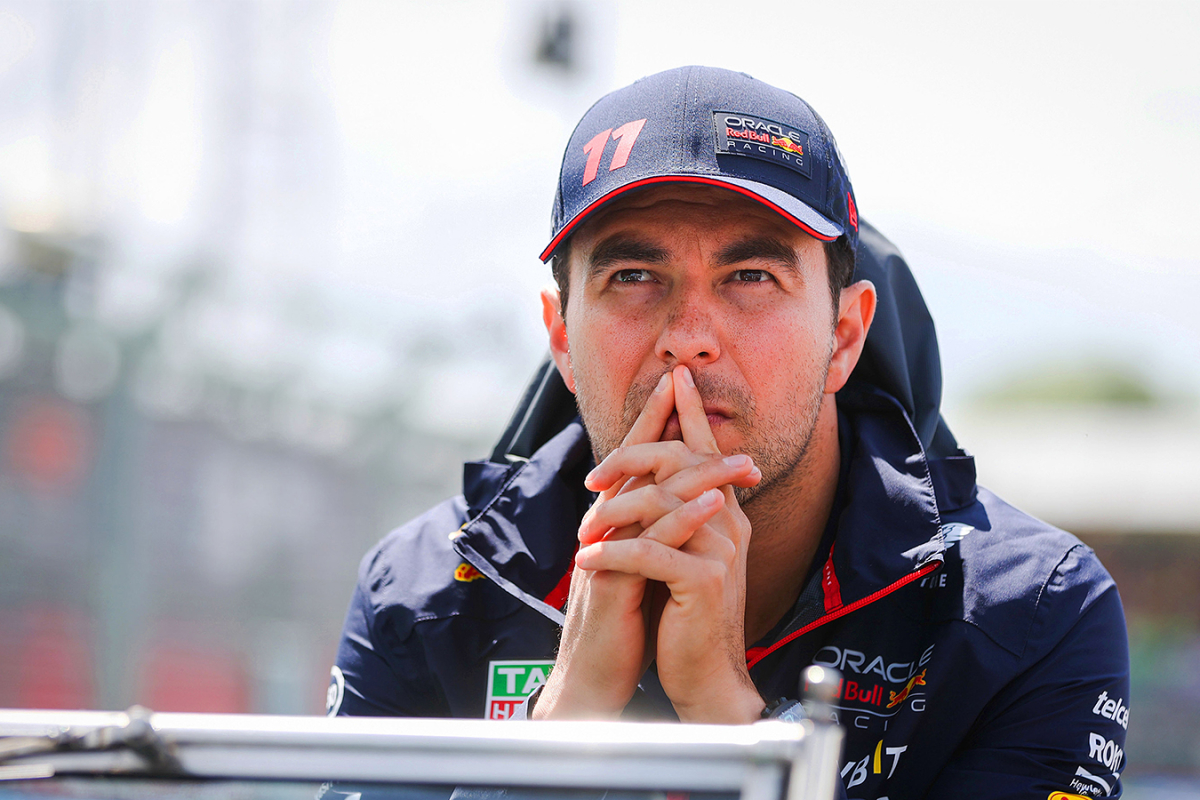 Sky Sports pundit Martin Brundle has revealed insider rumours in the paddock, confidently stating that there is "no doubt" Sergio Perez will continue with Red Bull for the next Formula 1 season.
Perez was unable to secure a podium finish alongside his Red Bull teammate, Max Verstappen, as he was narrowly beaten to the line by Fernando Alonso at the Brazilian Grand Prix.
The Mexican driver's future has been a prominent topic of discussion in the paddock due to a series of unfortunate results. Speculation even arose that if he did not secure second place in the drivers' championship, he might be replaced.
Perez is engaged in a close battle with Lewis Hamilton for P2 in the overall standings and now leads by a margin of 32 points.
However, Brundle has claimed that Perez will stay with Red Bull in the upcoming 2024 season, based on information he received from sources within the paddock.
"I'll stand by what I've said in the last couple of races," Brundle said. "I believe Red Bull absolutely want to keep running Perez next year and will do everything to make that happen.
"There is a contract in place, and they don't want to change, for any number of reasons. That's what they're aiming at, at the moment.
"I have been categorically told – by people who know – that it's not about finishing second in the championship. He certainly needs to have solid races or where is he at, in his own head, going forwards?
"Right now, Perez has the Red Bull seat next year. No doubt about it."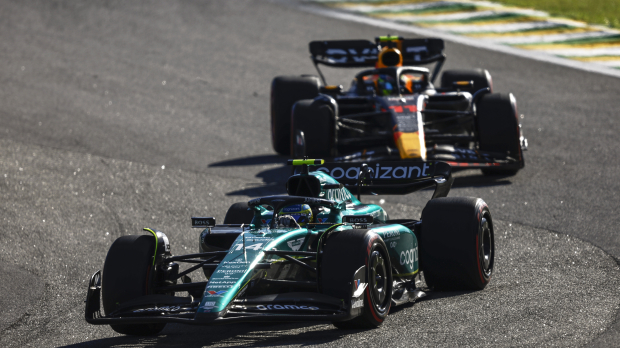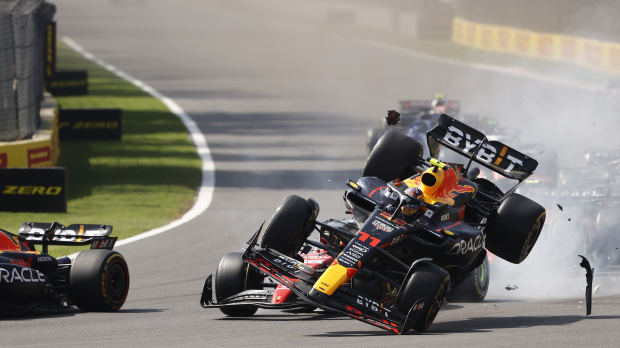 READ MORE: Perez urges F1 rivals to learn from EPIC Alonso battle
Ricciardo pressure
Naomi Schiff responded to Brundle's claims by questioning whether Red Bull can afford a driver who isn't consistently scoring points each weekend, especially as other teams are closing the performance gap to Red Bull.
"It has to be said that, although Max has dominated the season, the race behind Red Bull has been solid," said Schiff.
"Now we've got McLaren, Mercedes, Ferrari with drivers who are quite close together, in cars that are competitive. Can Red Bull afford to have a driver who isn't picking up the points, when next year might be a tighter competition?"
Mercedes currently hold second place in the constructors' championship, but Ferrari are hot on their coat tails, just 20 points behind them.
Despite Red Bull securing the constructors' championship back in Suzuka, it is anticipated that the competition will be much closer next season.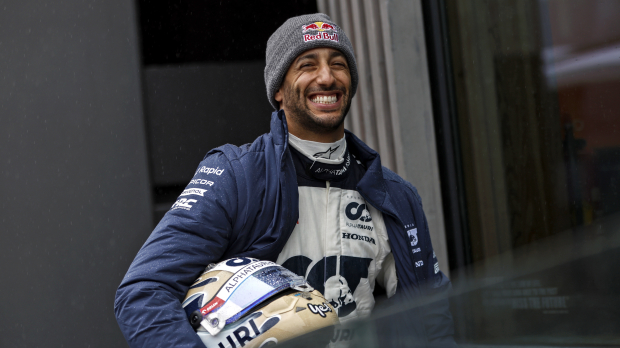 And with such close competition, Schiff has suggested that Daniel Ricciardo could be the key for Red Bull to maintain their dominance next season.
"At least, if you look at the Red Bull camp, the sister team, the talent they've got in their roster, he's the most likely next candidate right now," Schiff added.
"What he did in Mexico proves that Daniel Ricciardo is back, to an extent.
"The time he had at McLaren was quite miserable. We all, including himself, doubted. What happened to Daniel Ricciardo?
"Because he was always a great driver. Moments like that go to show that, when he's got the car, he can deliver. Red Bull will look at a result like that and think he's a definite candidate."
READ MORE: Wolff makes 'MISERABLE' Mercedes blast as he rages over performance woes