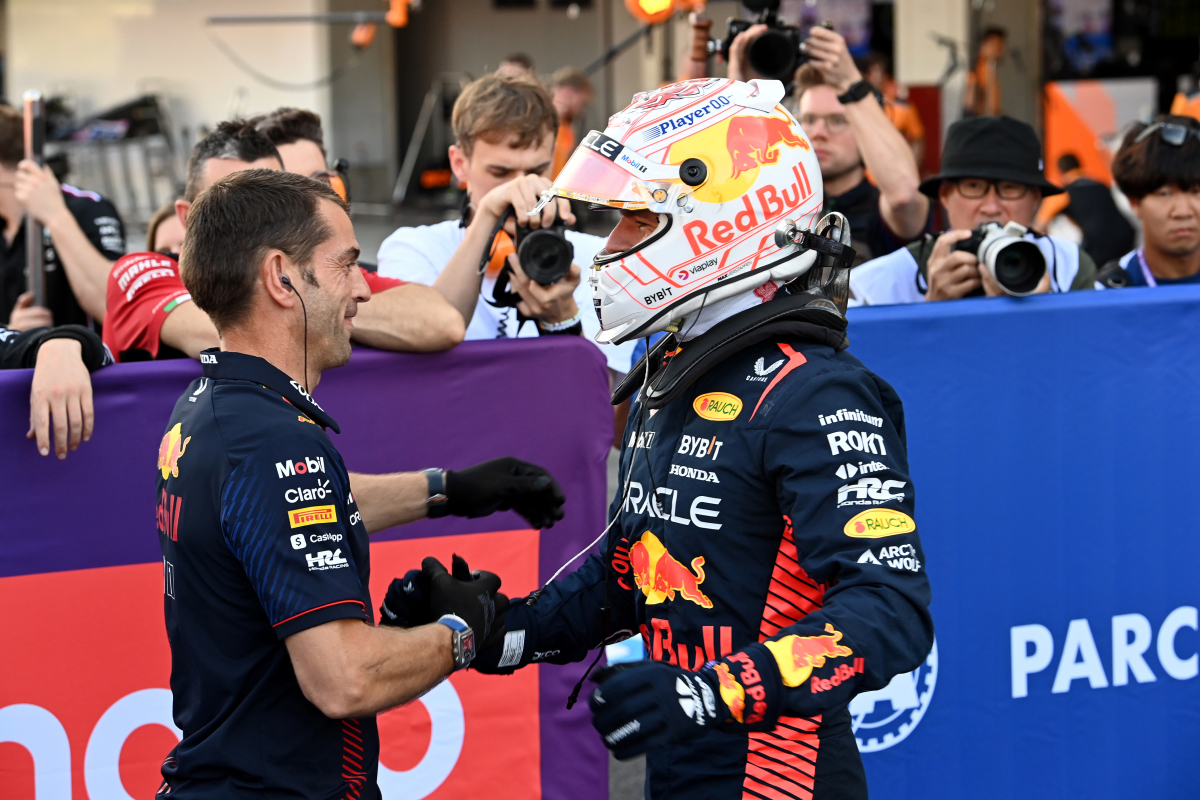 World CHAMPIONS crowned as Verstappen returns to form in crushing Suzuka victory
World CHAMPIONS crowned as Verstappen returns to form in crushing Suzuka victory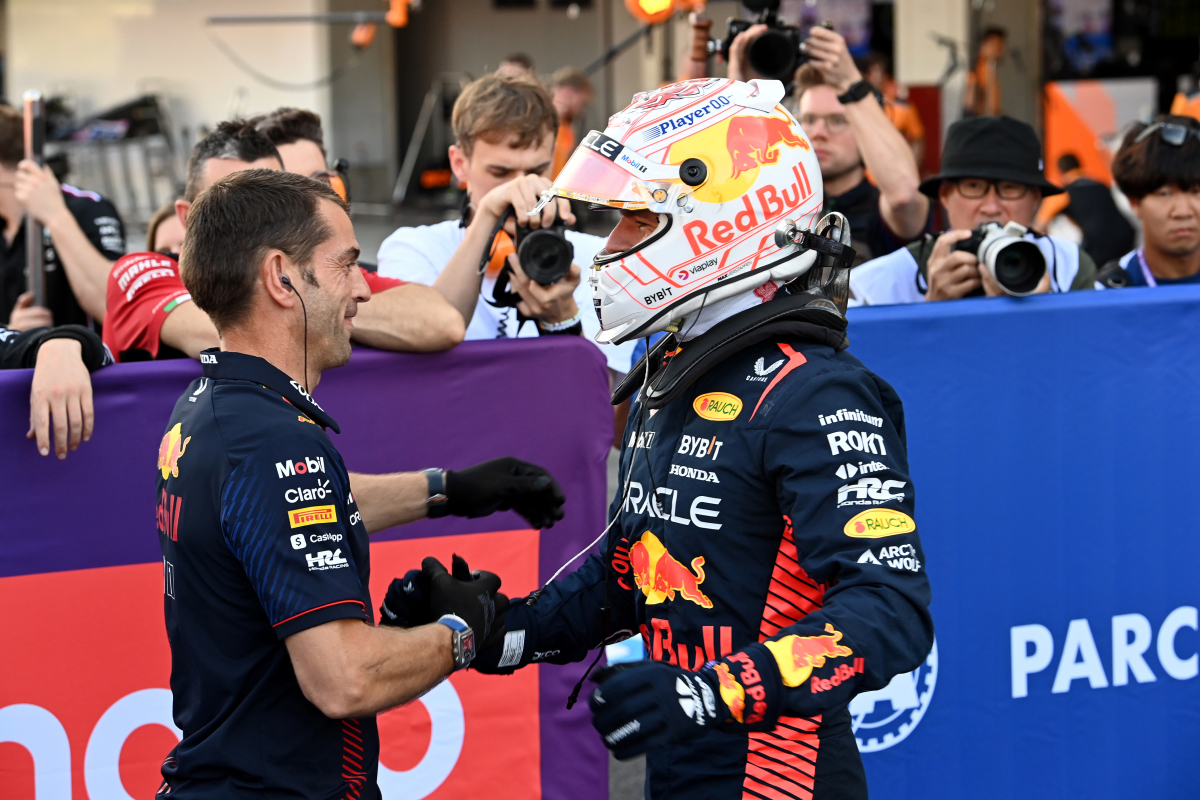 Red Bull clinched their sixth constructors' championship thanks to a masterful drive by Max Verstappen at the Japanese Grand Prix.
After a hugely disappointing Singapore GP, the reigning champions were back to usual form with Verstappen just keeping the McLarens at bay into turn one before gradually disappearing into the distance.
Mercedes needed to outscore Red Bull by one point to keep the constructors' fight alive while Ferrari needed 24 points on the Milton Keynes team.
But as soon as Verstappen took victory, that task became impossible to complete as the Dutchman also closed in on his third successive drivers' title.
As soon as Sergio Perez retired following a horror opening 10 or so laps, there was only ever going to be McLaren who could threaten Verstappen's win at Suzuka.
Lando Norris, who was inches from the lead on the opening lap, proved to be the class of the field behind Verstappen as he claimed a fourth second-place of the season.
Oscar Piastri had got ahead of his team-mate thanks to a virtual safety car during his pit-stop but the Australian just couldn't keep up and had to let the Brit through, but he still claimed his first podium in F1 on his first visit to Suzuka and Japan.
READ MORE: Perez cops Japanese GP penalty then crashes AGAIN after hitting Hamilton
Inevitable Red Bull banner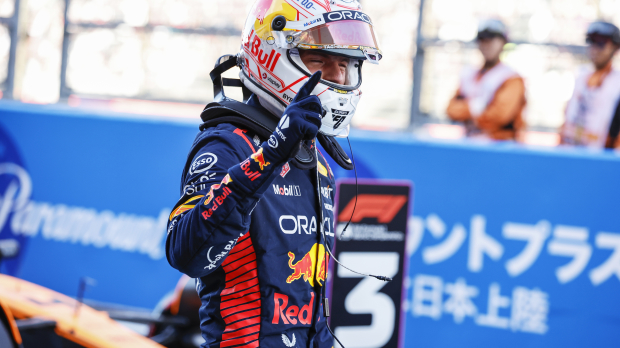 We all knew that Red Bull would be crowned champions well before the season finale in Abu Dhabi even though the Singapore blip kept Ferrari in the running for one more weekend.
The best car on the grid, with the best driver behind the wheel needs a whole lot of bad luck to not win the title and Verstappen in the RB19 has had almost none of it all year.
There have been signs that Mercedes, Ferrari and McLaren can challenge on their day but with the exception of Singapore, Red Bull have always had enough to keep them at arms length.
All attention has now turned to next season, if it hadn't already, and if they have the same advantage come Bahrain in March, then we might be saying the same thing around this time next year.
READ MORE: Bottas suffers pit stop NIGHTMARE as Alfa Romeo scramble to fix car with their HANDS
A rookie podium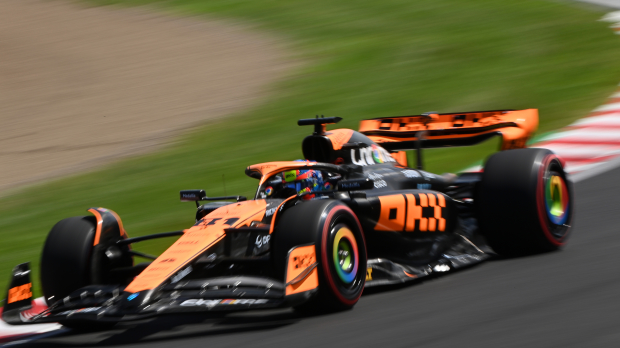 Piastri has already been on an F1 podium in the Belgian GP sprint but this will feel all the more sweeter having done it in a proper Grand Prix.
He would have been annoyed to lose out to his team-mate at the start having qualified ahead by the smallest of fractions yesterday and when he was easily passed by Norris following the first pit-stop cycle.
But when he wakes up on Monday morning with his trophy on his nightstand, there will be a big smile on his face having scored the first of surely many podiums.
With every upgrade, McLaren has got slightly closer to Red Bull and with two drivers in red-hot form, the champions will be very aware and maybe worried about the lurking papaya duo.
Final results
1: Max Verstappen - 1:30:58:421 2: Lando Norris - +19.387 3: Oscar Piastri - +36.494 4: Charles Leclerc - +43.998 5: Lewis Hamilton - +49.376 6: Carlos Sainz - +50.221 7: George Russell - +57.659 8: Fernando Alonso - +1:14:725 9: Esteban Ocon - +1:19:678 10: Pierre Gasly - +1:23:155 11: Liam Lawson - +1 Lap 12: Yuki Tsunoda - +1 Lap 13: Zhou Guanyu - +1 Lap 14: Nico Hulkenberg - +1 Lap 15: Kevin Magnussen - +1 Lap 16: Alex Albon - DNF 17: Logan Sargeant - DNF 18: Lance Stroll - DNF 19: Sergio Perez - DNF 20: Valtteri Bottas - DNF