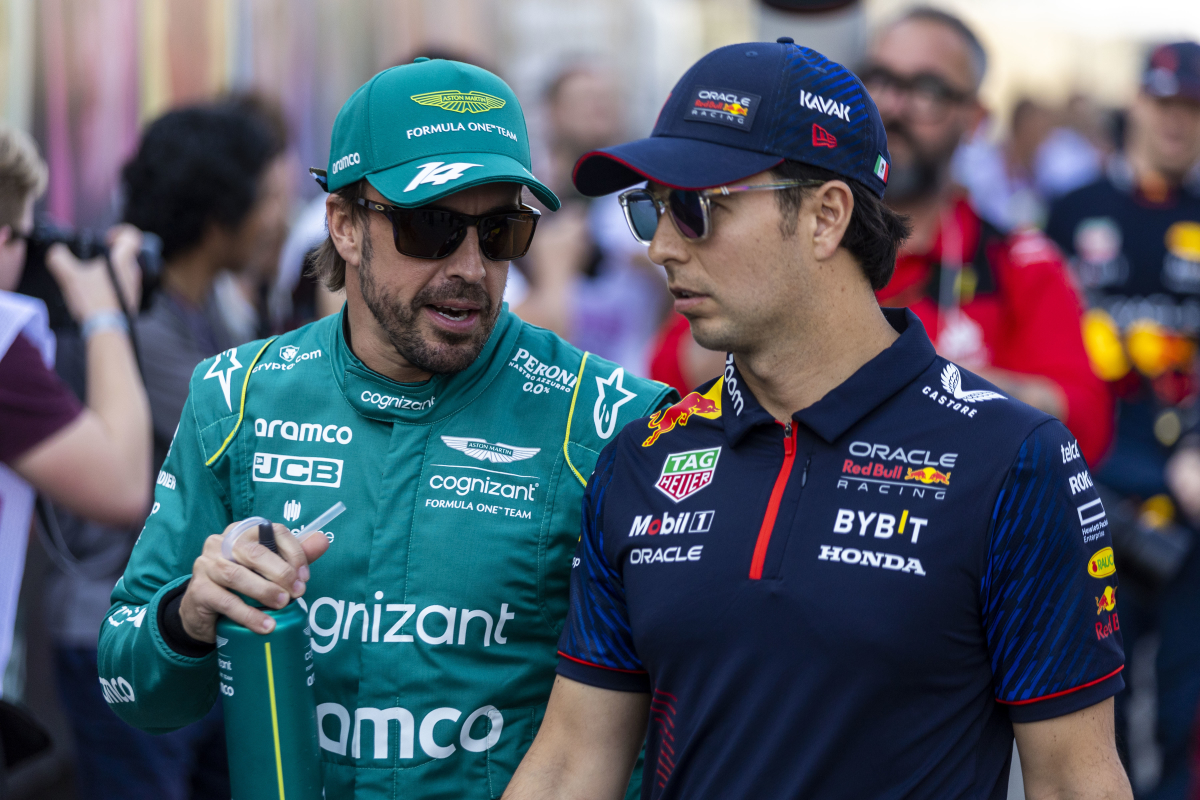 Alonso makes special dedication with stunning Brazil podium
Alonso makes special dedication with stunning Brazil podium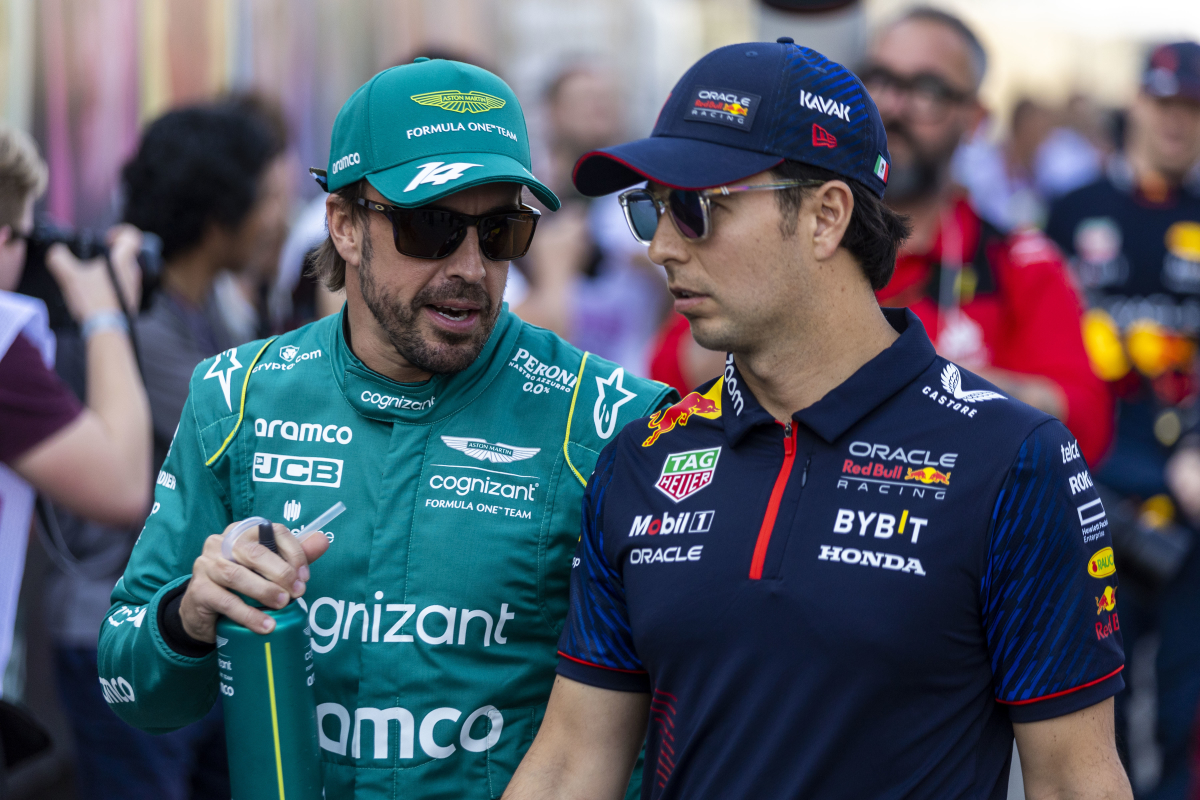 Aston Martin's Fernando Alonso pulled off a last-lap stunner at the Brazilian Grand Prix, snatching a podium place from Sergio Perez in a nail-biting conclusion to the race.
The Spanish driver's unexpected move on the final lap left spectators in awe, sealing an impressive finish for Alonso and Aston Martin.
Alonso had been under immense pressure from Perez throughout the race, with the Mexican driver trailing him for what felt like a lifetime for the Spaniard.
When Perez finally overtook him with just two laps to go, it appeared that Alonso's chances of securing a podium had faded away.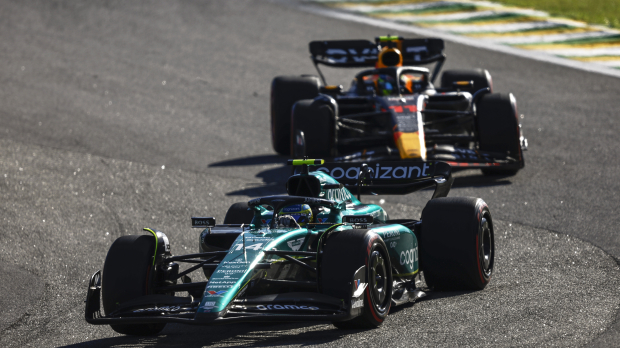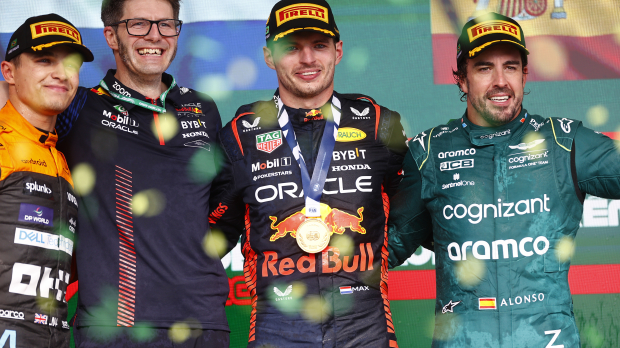 READ MORE: F1 Team Principals: Who are the men in charge in 2023?
"For me, it was like 30 laps that I had the pressure from Checo [Perez]," said Alonso after the race.
"When he passed me two laps to the end, I thought, 'Ok, this is gone.' The podium is not possible anymore, but he braked a bit late into Turn 1 and I said, 'Ok, I'll go for it' into Turn 4."
Fernando's fighting spirit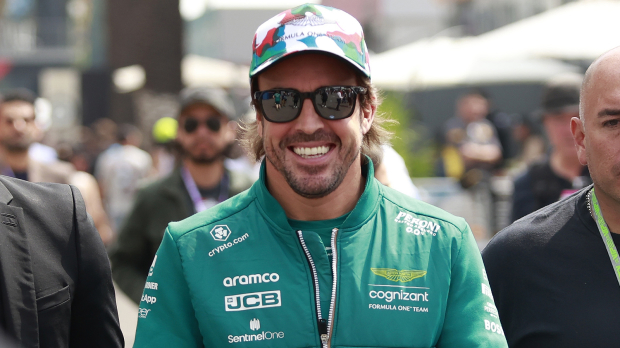 Alonso's daring manoeuvre on the final lap not only showcased his remarkable talent but also highlighted the tenacity of a seasoned driver who refuses to relent under pressure.
The unexpected podium finish is a significant moment for Aston Martin. The team had faced challenges in recent months, seeing them lose out on fourth place in the constructors' championship to Red Bull.
"This is a phenomenal result for the team," he said.
"We've been struggling for a couple of months, especially the last two events with two retirements.
"This podium is for them, for everyone, the factory, and we keep fighting until the last lap."
Lawrence Stroll's team will be looking to carry this momentum forward into the final two races of the season to head into 2024 on a high.
READ MORE: F1 Race Engineers: The stars of team radio with Hamilton, Verstappen and co