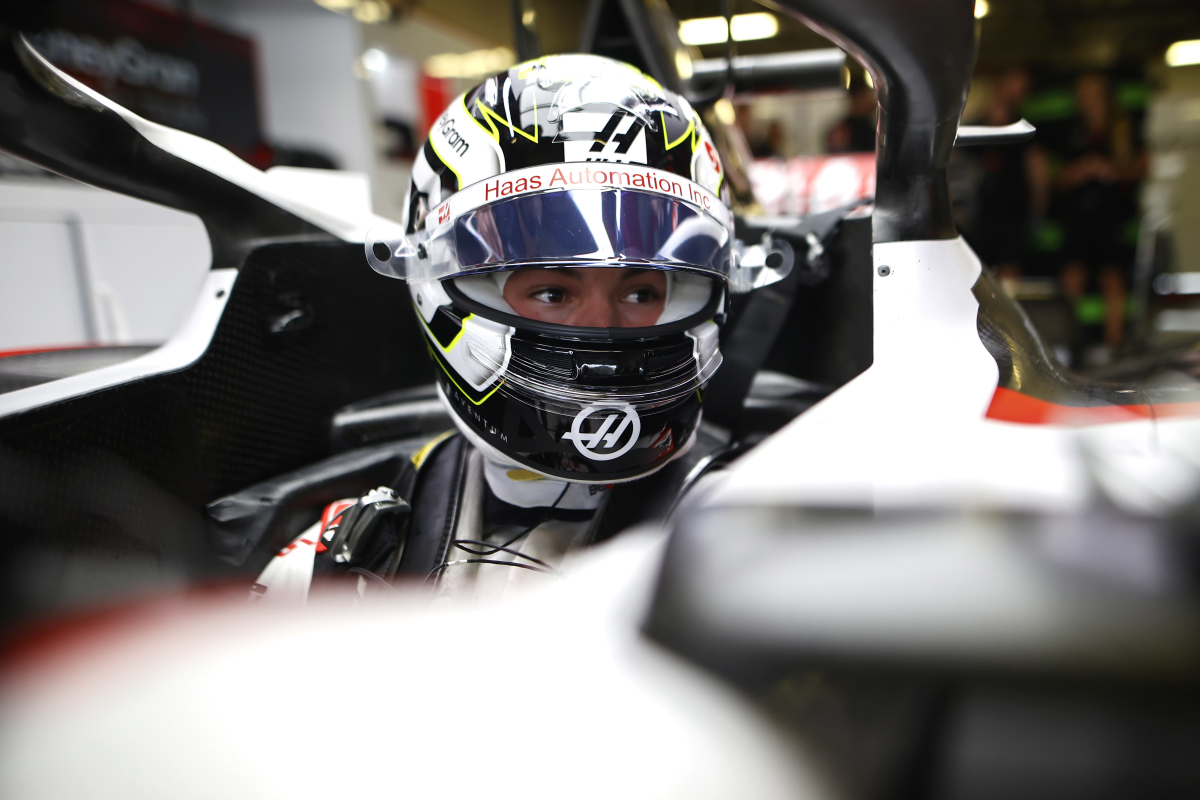 Mercedes star struggles as rookies given Mexican GP runout
Mercedes star struggles as rookies given Mexican GP runout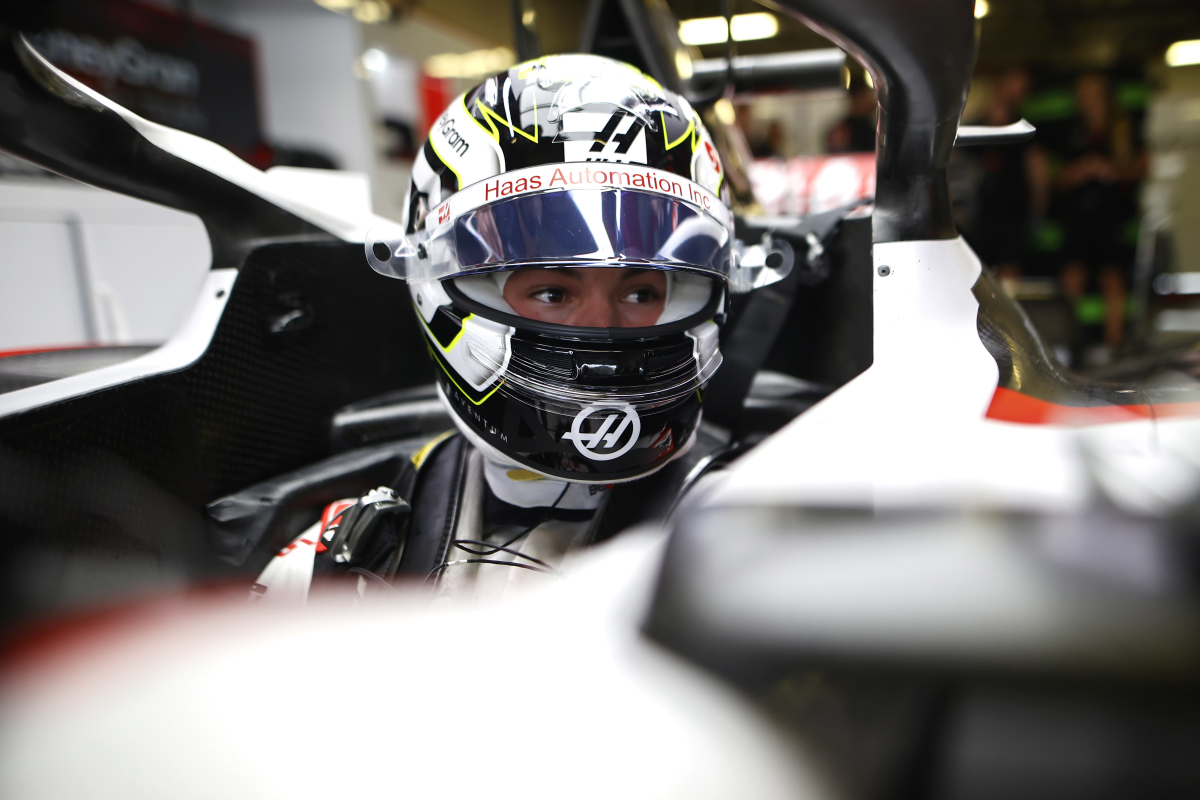 Mercedes' Frederick Vesti struggled on his F1 practice debut at the Mexican Grand Prix, while four more rookies took to the track hoping to impress their respective teams.
Several teams fulfilled a portion of their requirements to have rookie drivers participate in FP1 at the Autodromo Hermanos Rodriguez.
The sport mandates that each team must run a driver who has participated in two or fewer races on two occasions during the season. In Mexico City, five rookie drivers participated in FP1, with three making their debuts. The remaining rookie runs are set to be completed at the Abu Dhabi Grand Prix.
So, who were the drivers stepping up into an F1 car and how did they get on?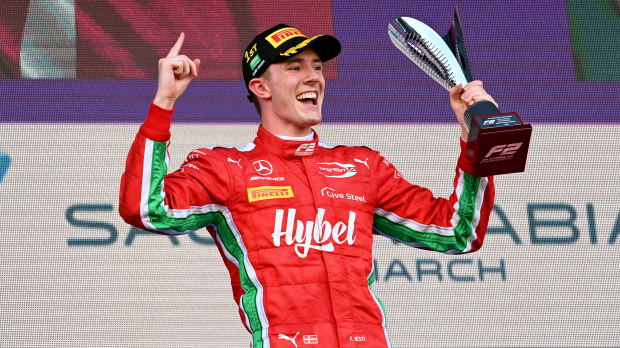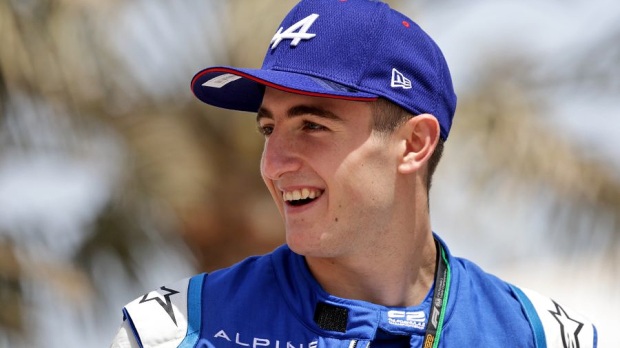 Frederick Vesti - Mercedes
F2 title challenger Frederick Vesti stepped in for George Russell in FP1 and the Danish driver appeared to struggle stepping up into a much faster and more powerful machine.
While he understandably lacked the kind of pace shown by more senior drivers, Vesti only managed to set a lap time of 1:22.937 which saw him finish last of the drivers who completed one.
However, Vesti told Mercedes' social media team after the session that the experience had been a 'dream come true'.
"What a session it was," he said. "It was a dream come true being able to do so many laps in this amazing car and on this track, it was just a big dream.
"Huge thank you to Mercedes for the opportunity. I hope to be back soon."
"A dream come true." 👏 First F1 race weekend session, complete. ✅

Great job out there @frederik_vesti. 💪 pic.twitter.com/jBwhwDwhXc

— Mercedes-AMG PETRONAS F1 Team (@MercedesAMGF1) October 27, 2023
Jack Doohan - AlphaTauri
At Alpine, Jack Doohan was brought in for his third F1 practice session to replace Pierre Gasly in FP1. He has prior experience of the session having set times in both Mexico and Abu Dhabi last year.
Doohan's fastest of his 25 laps was 1:22.109, which put him 18th in the standings. Speaking to Sky Sports F1 after the race, Doohan expressed his gratitude to Alpine for providing him with another opportunity to drive in F1.
"It's so much build up and then it's over in a blink of an eye," he said. "I wish I was hopping back in for [FP2] but I'm super grateful that I was able to get the time in the car.
"It wasn't the easiest session, it wasn't straightforward. We had quite a... not an intense but structured programme that we were getting through that was doing good development for next year. There's a lot of lap time in the garage for sure! A lot comes from there."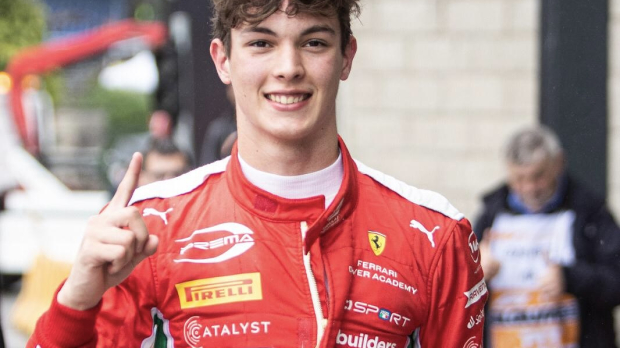 Replacing Valtteri Bottas for his second FP1 session, Theo Pourchaire had by far and away the worst day - not just of the rookies but the entire grid - and through no fault of his own.
Pourchaire was unable to complete a single lap. He made four attempts to leave the pits but faced the same brake system issue on each occasion.
It was a rotten stroke of bad luck for the young driver and he'll be hoping he gets another chance in Abu Dhabi later this month.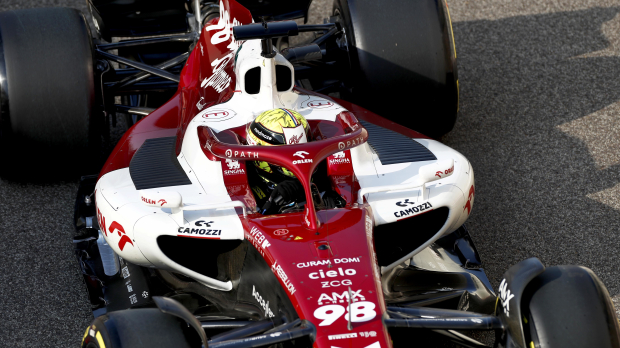 "It's a shame, I'm very disappointed, obviously ," Pourchaire told Canal+. "I prepared a lot for this free practice session. My last ride was almost a year ago in Abu Dhabi, during the end of season tests. So I was waiting for this moment.
"I was ready... I felt good in the car but unfortunately we had a problem with the brakes, and it was not possible to resolve it before the end of the session.
"It was dangerous to drive like that, so we preferred to stop driving. I'm disappointed, of course, but mechanical problems are part of F1. But I know I'll be in the car again soon."
Oliver Bearman - Haas
Ferrari junior driver Oliver Bearman took over Kevin Magnussen's role in the Haas, marking his debut in an F1 race weekend.
Having been warned by team principal Guenther Steiner not to do 'anything stupid', Bearman was the best of the rookies. He pushed hard and showed a lot of spirit in the way in which he attacked the track, though there will have certainly been a few grimaces in the Haas pits at times.
He was 15th quickest over the hour with a time of 1:21.313 - which was three-tenths quicker than Aston Martin's two-time world champion Fernando Alonso.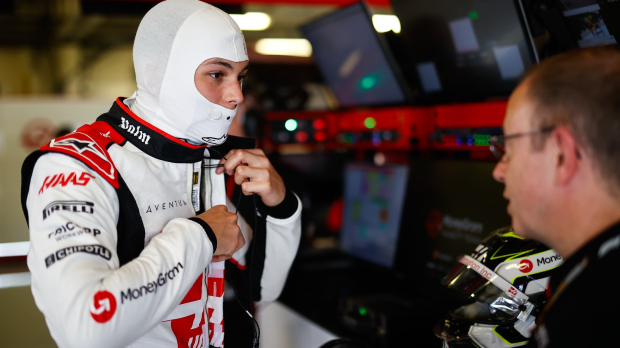 After the session, Haas engineering director Ayao Komatsu heaped praise on the young British talent.
"I don't think you can fault him, he's done really well," said Komatsu."But all the way from the very initial preparation, he has been very professional, very, very easy to deal with and then for every single process perfectly complying.
"And then today is the calmness procedures, he understood. He understood the objectives of every single run. He didn't put a foot wrong really and he didn't maximise the soft tyre. That lap time difference, Nico's lap wasn't great either, so you can't read too much into it. But in terms of his feedback he had really good engagement with his engineers. Really really good job, really impressed."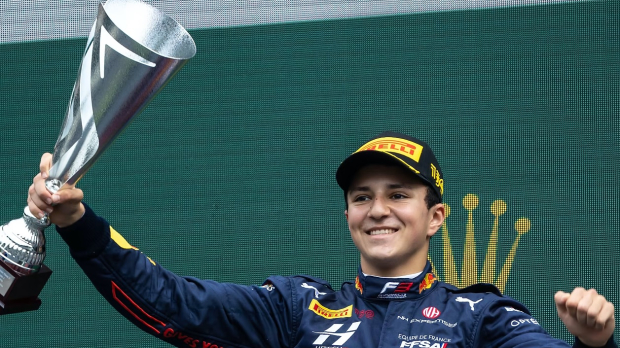 Isack Hadjar - AlphaTauri
Yuki Tsunoda - who has incurred a grid penalty ahead of Sunday's race - handed his AT04 car to Isack Hadjar for the FP1 session at the Autodromo Hermanos Rodriguez.
Hadjar enjoyed a solid F1 debut in setting a time of 1:21.941, which made him the second-quickest rookie on the day.
"Best day of my life, mate," Hadjar told the team over the radio. "That was incredible, thank you!"
READ MORE: F1 Mexican Grand Prix weather forecast