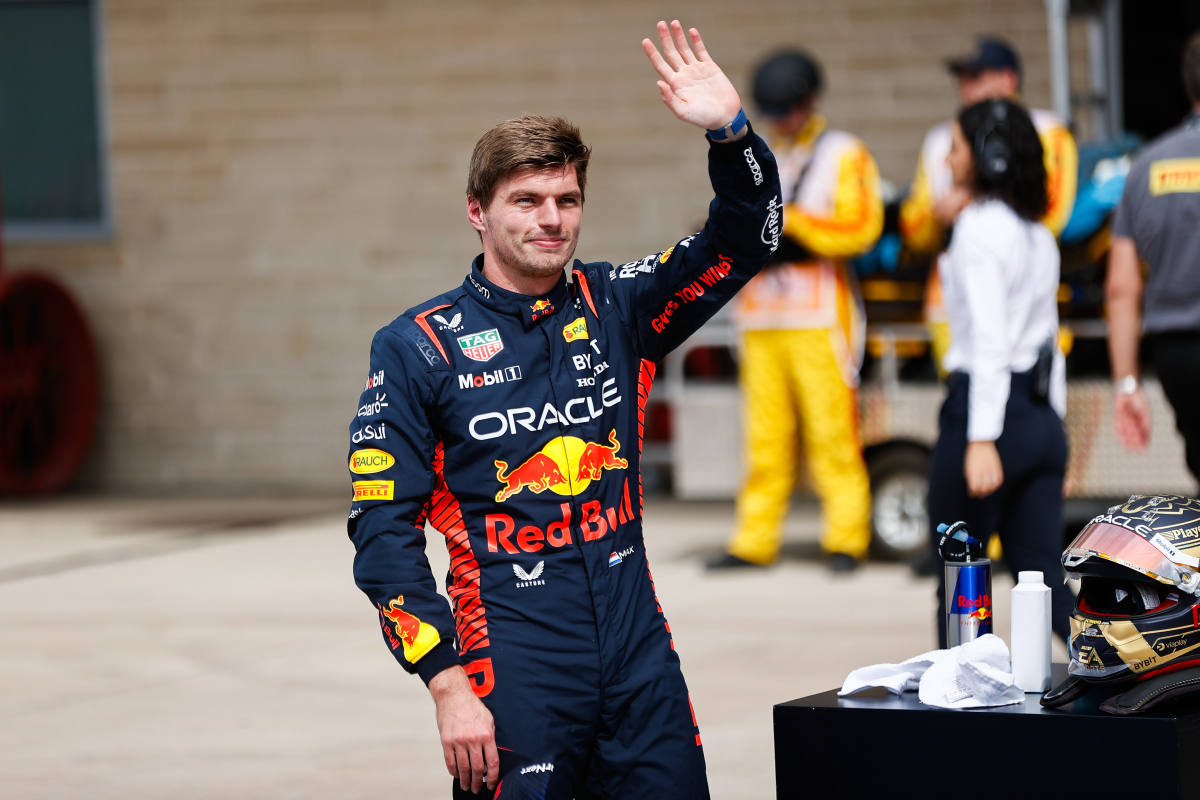 Verstappen oozes class to claim 50th F1 win in star-spangled drive
Verstappen oozes class to claim 50th F1 win in star-spangled drive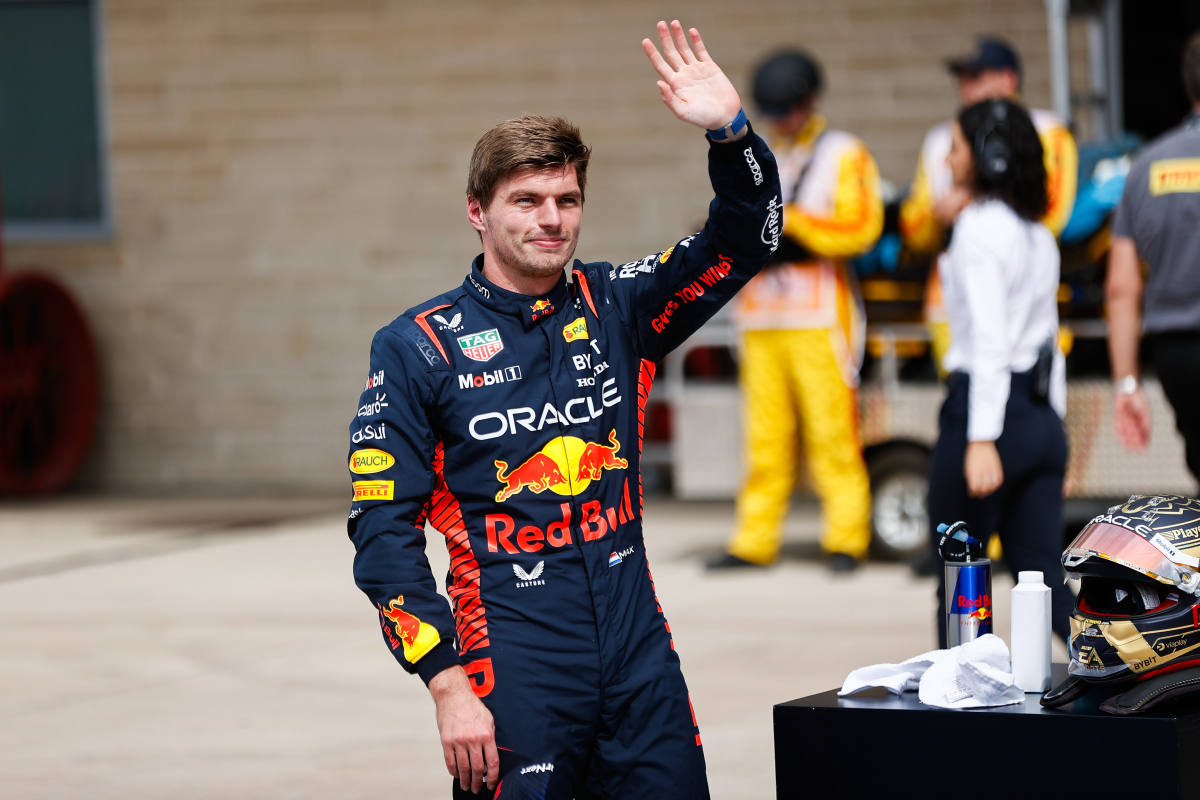 The unstoppable Max Verstappen wracked up his 50th Grand Prix win in F1 after a classy drive from sixth to the top step at the United States GP.
The Red Bull man had to battle through from the third row after a tiny mistake in qualifying and he did so incredibly calmly despite the best efforts of Lando Norris and Lewis Hamilton.
He now joins the Mercedes man, Alain Prost, Sebastian Vettel and Michael Schumacher in the 50-wins club and there is no sign of the success stopping for him and Red Bull.
Hamilton had to battle his way to second having pitted later than his two main rivals on the day, passing Norris with a handful of laps to go as the McLaren's hard tyres began to fade. However, the Brit along with Charles Leclerc were disqualified after the race following a breach of floor and plank regulations regarding their Mercedes and Ferrari cars.
Carlos Sainz came home in fourth, promoted to third, thanks to a clever race of tyre management while Sergio Perez passed the one-stopping Leclerc for an eventual fourth late on.
George Russell came home fifth on a quiet day compared to his team-mate's exploits while Pierre Gasly, Lance Stroll and Yuki Tsunoda initially completed the points.
Williams were the big winners among the disqualification with Alex Albon moving up to ninth and Logan Sargeant at his home grand prix grabbing his first ever world championship point
Fernando Alonso was forced to retire with floor damage having fought his way into the points from the pitlane while Oscar Piastri and Esteban Ocon ended their race early due to a collision on lap one that terminally damaged both cars.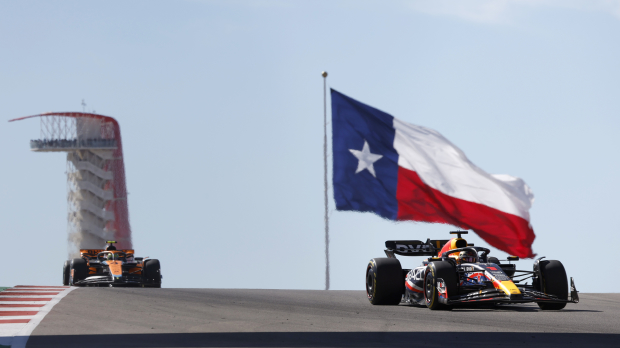 Praise be to strategy
Coming off the back of the flat-out Qatar GP and the rather lacklustre sprint at COTA, F1 really needed an intriguing race and it didn't even come from constant wheel-to-wheel action.
There are some people who don't like the strategic aspect of F1 but without it, the fastest car and driver would simply drive off into the distance and never be seen again, and that's not the recipe for a good race.
Tyre wear forced a two-stop race for the majority of the field and it meant there was plenty of chopping and changing at the front and nobody could properly get away to a big lead.
Not every race can be this cat and mouse game but there is an element of excitement when it comes even when there isn't much in the way of overtaking at the sharp end.
United States GP Classification
1. Max Verstappen (Red Bull) 2. Lando Norris (McLaren): +10.730s 3. Carlos Sainz (Ferrari): +15.134s 4. Sergio Perez (Red Bull): +18.460s 5. George Russell (Mercedes): +24.999s 6. Pierre Gasly (Alpine): +47.996s 7. Lance Stroll (Aston Martin): +48.696s 8. Yuki Tsunoda (AlphaTauri): +1:14.385s 9. Alex Albon (Williams): +1:26.714s (including 5-second penalty) 10. Logan Sargeant (Williams): +1:27.998s 11. Nico Hulkenberg (Haas): +1:29.904s 12. Valtteri Bottas (Alfa Romeo): +1:38.601s 13. Zhou Guanyu (Alfa Romeo): +1lap 14. Kevin Magnussen (Haas): +1lap 15. Daniel Ricciardo (AlphaTauri): +1lap 16. Fernando Alonso (Aston Martin): DNF 17. Oscar Piastri (McLaren): DNF 18. Esteban Ocon (Alpine): DNF
Lewis Hamilton and Charles Leclerc disqualified
READ MORE: EXCLUSIVE: Verstappen setup quirk which allows Red Bull to make car even faster