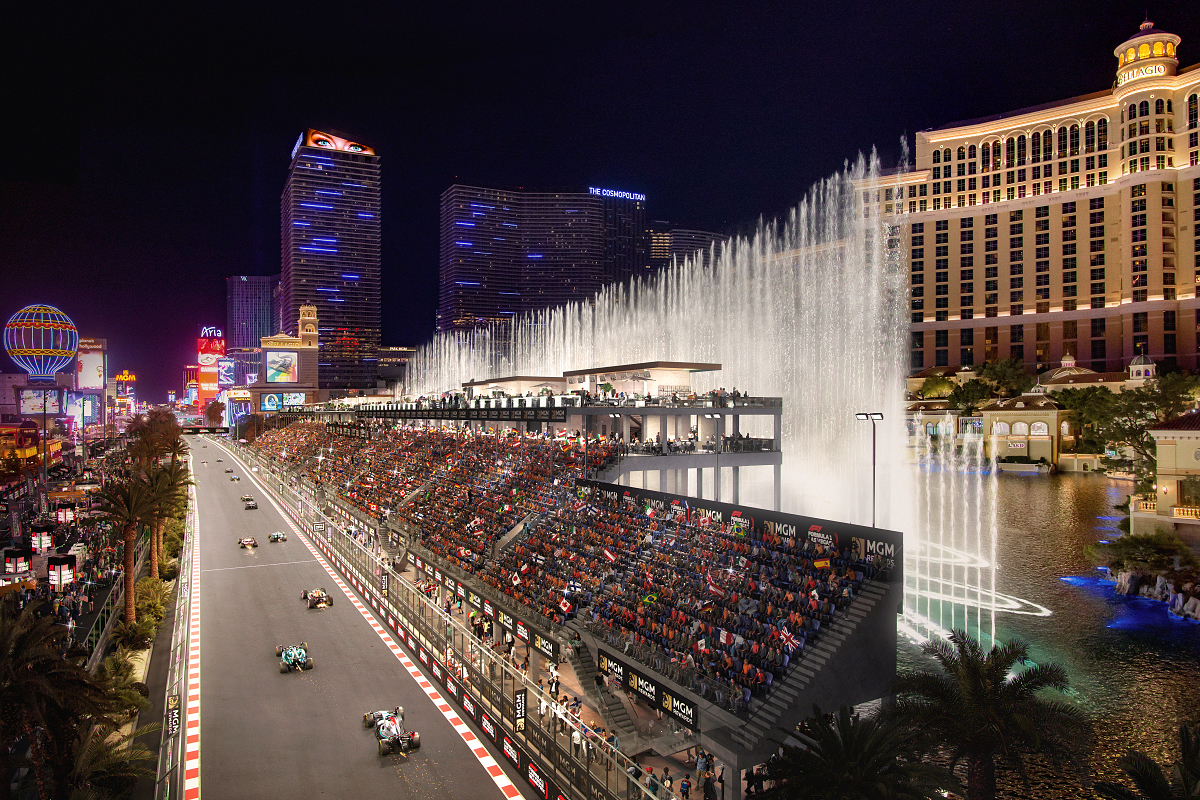 F1 in Las Vegas: Where to stay, how to get to the circuit & more!
F1 in Las Vegas: Where to stay, how to get to the circuit & more!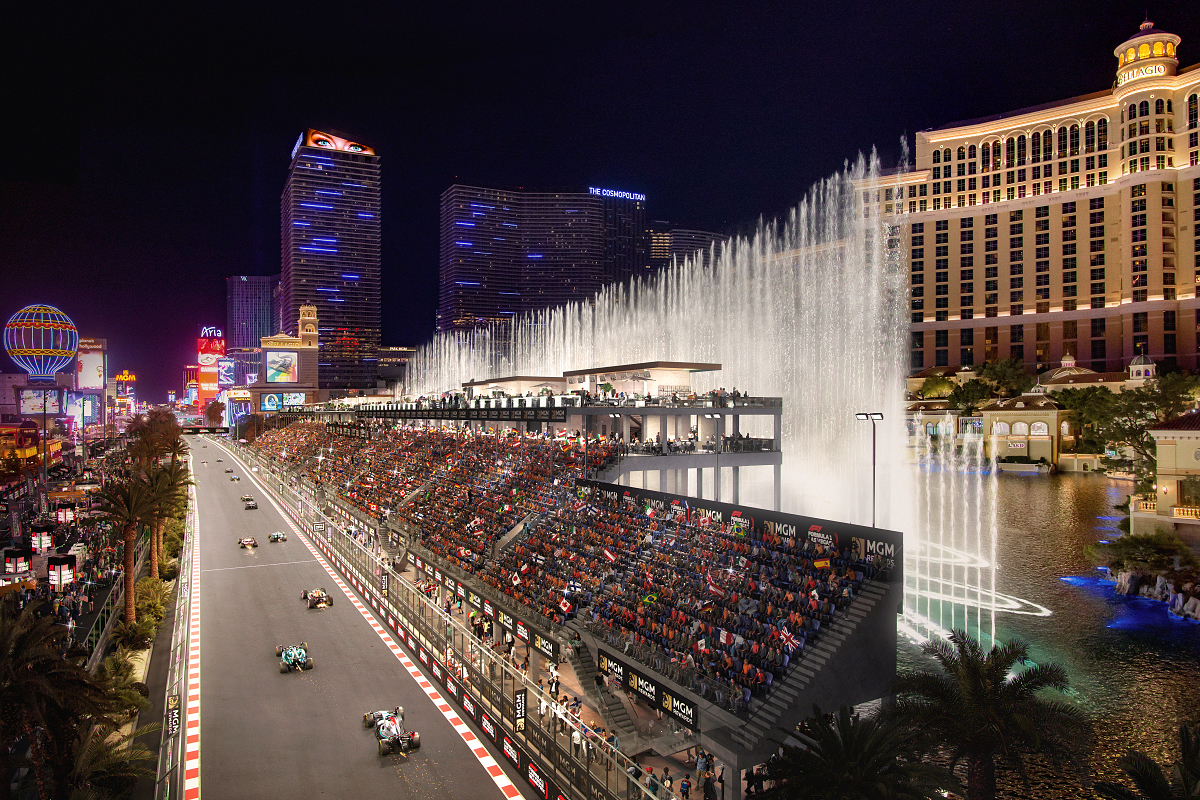 The F1 Las Vegas Grand Prix is approaching fast and we have all bases covered for you, including where to stay, how to get to the circuit & killer tips.
Formula 1 will hit the streets of Las Vegas in November of this year for the first time since 1982. Returning after a 41-year hiatus, Vegas will be the third Stateside Grand Prix to be added to the calendar after Austin and Miami.
The race will take place on a brand-new street circuit that winds its way through the heart of Sin City, and it is expected to attract a record number of fans from all over the world.
READ MORE: F1 in Las Vegas: The crazy history of the Caesars Palace Grand Prix
Your guide to F1 in Las Vegas
If you haven't purchased your race tickets yet, check out the latest availability and pricing. But hurry up, they're selling out like hotcakes!
If you already have them, nice work! Now let's take you to the guide that will help you make the most of your time.
READ MORE: Las Vegas Grand Prix: Ticket availability and prices
Where to stay at the Vegas Grand Prix
When a glamorous city like Vegas hosts a prestigious sport like F1, you can expect skyrocketing hotel prices, especially if they are close to the circuit. If you want to be in the heart of the action, there are a variety of hotels ranging in price from $280 to $2,000 per night.
However, if you want to find more affordable options, try to stay away from popular areas such as the Strip. There are plenty of hotels in the suburbs with lower rates.
You can also save money by renting a room or an apartment from a local. There are many websites that provide shared accommodation at various prices.
Oh, and it goes without saying, the earlier you book, the better the deal you are likely to get.
READ MORE: The top 10 FREE things to do when you're at the Las Vegas Grand Prix
How to get to the circuit
If your hotel is nearby, walking to the circuit is the best way to avoid traffic. The new Las Vegas Grand Prix app will provide fans with the best walking routes from their hotels to their seats.
Another way to get to the circuit is through the city's rideshare services. Uber and Lyft will have designated pick-up and drop-off points at Virgin Hotels Las Vegas and the Hughes Center.
The Las Vegas Monorail is also a fun and affordable way to get to and from the circuit, costing $5.50 for a single ride and $57.50 for a 7-day pass.
It will offer extended hours for the event, running continuously from 7am on Tuesday, November 14, through 3am on Monday, November 20. Trains arrive at stations every 5–10 minutes and run a route along the east side of the strip, stopping at several hotels and casinos.
Taking a taxi ride is also an option, but keep in mind that the Nevada Taxicab Authority Board has decided to tack on a $15 fee to all fares between Harry Reid International Airport and three resort corridor locations, so plan accordingly.
READ MORE: F1 fans set for surcharge hit at Las Vegas Grand Prix
If you choose to drive, make sure to arrive at The Strip before 5 p.m. to avoid street closures and consider alternate routes. You can park at a nearby hotel and walk, but keep in mind that the majority of the hotels on The Strip will require a pass or reservation to enter. The parking guidelines for each hotel can be found on their respective websites.
Las Vegas Grand Prix weather - what should you wear?
The weather in Las Vegas is typically mild in November, with the average temperature hovering around 20°C during the day and dropping as low as 14°C at night. So, it is essential to be prepared for any weather and dress in layers so you can adjust to changing temperatures.
How to deal with jet lag in Las Vegas?
While attending F1 races is a dream for every fan, travelling between different time zones can be burdensome. Here are some tips for dealing with jet lag for international fans.
1. Start adjusting your sleep schedule to the new time zone before you leave or as soon as you arrive.
2. Try to sleep on the plane if it's nighttime in Las Vegas.
3. Stay away from caffeine and alcohol.
4. Drink plenty of water.
5. Stay active during the day and avoid napping.
6. As soon as you arrive, try to get some sunlight. This will help your body clock adjust.
7. Set an alarm to avoid oversleeping in the morning.
General tips if you're going to F1 in Las Vegas
This is sure to be an unforgettable event. Here are a few things you can do to make the most of it:
1. Book your ticket and accommodation early.
2. Bring a hat and sunscreen to protect yourself from the sun.
3. Pack for all types of weather.
4. Bring comfortable shoes.
5. Bring a camera to capture the memories of the race.
6. Plan your transportation and make sure to arrive at the track early to avoid traffic.
7. Relax, have fun, and stay safe!
READ MORE: F1 in Las Vegas: 5 interesting facts about the inaugural Grand Prix