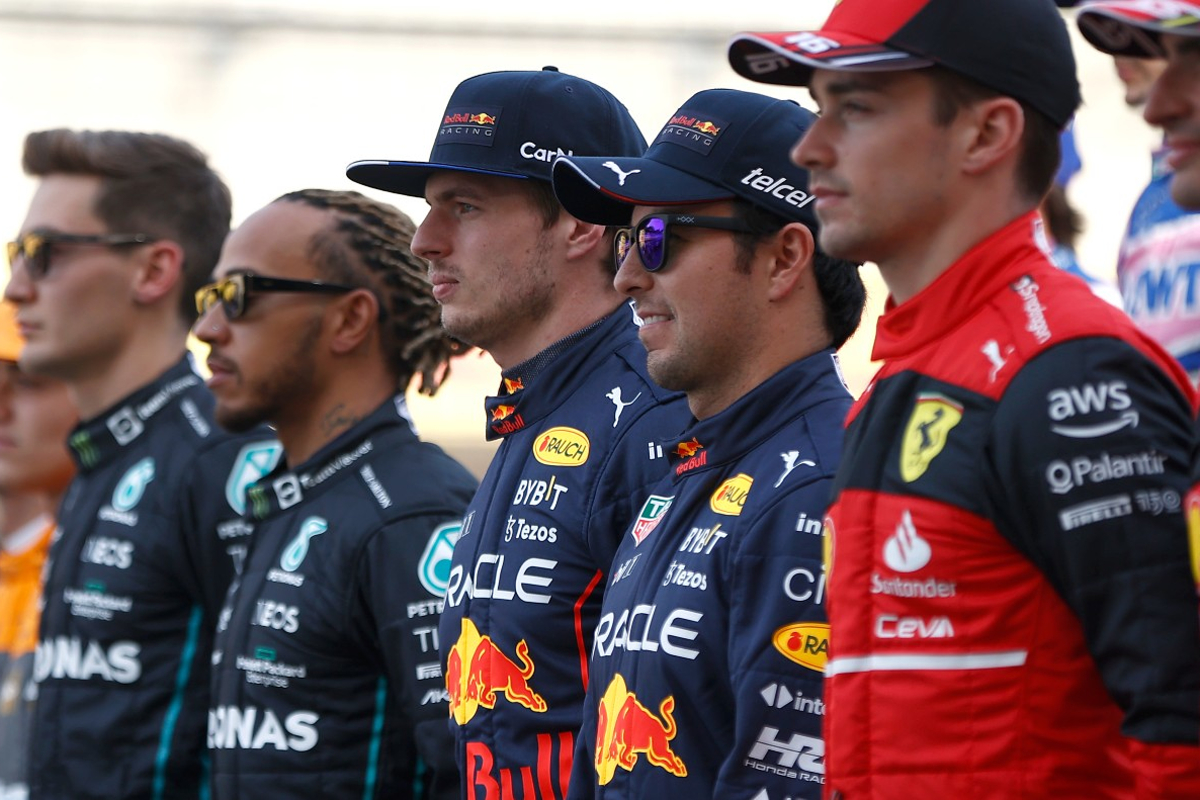 Bahrain GP 2023: Date, start time, grid, TV channel & live stream
Bahrain GP 2023: Date, start time, grid, TV channel & live stream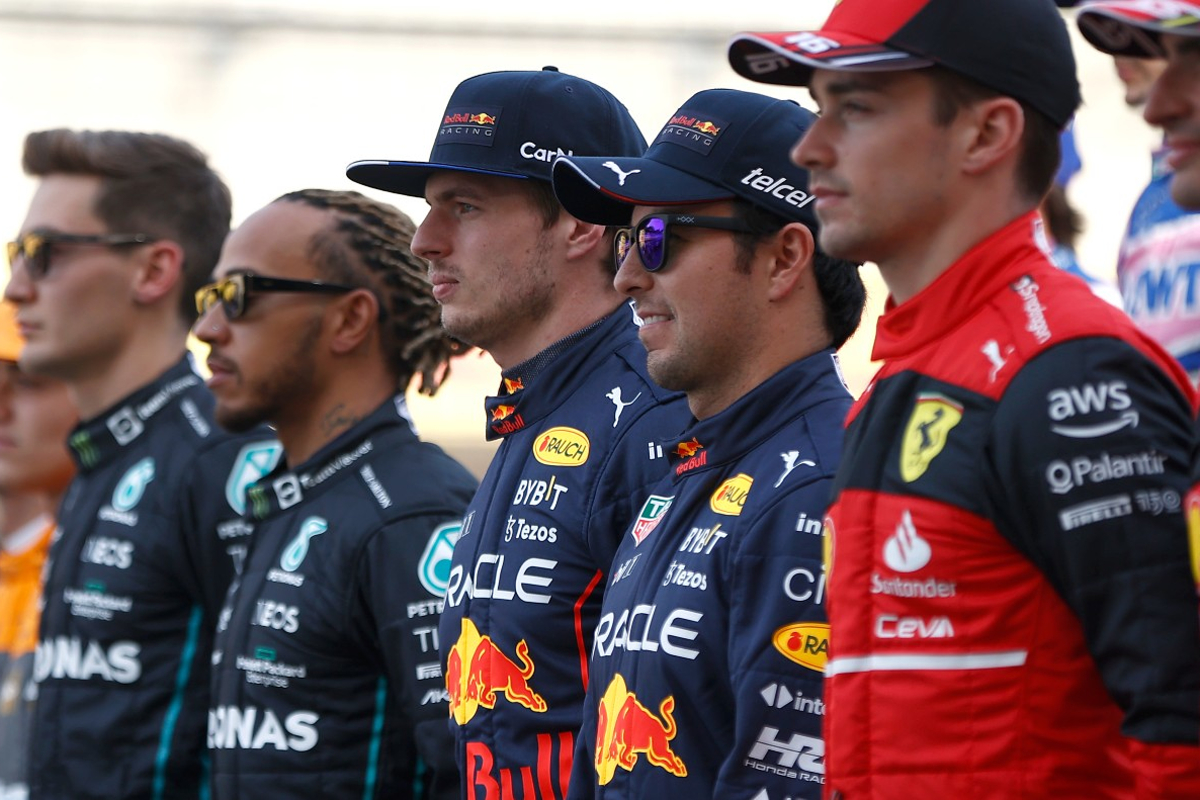 The start of the 2023 F1 schedule is here with the Bahrain Grand Prix in Sakhir set to kick things off.
Fresh from three instructive days of testing at the Bahrain International Circuit, the teams are now back there as they get the action under way for real.
READ MORE: 'Ferrari are F1' - how Caitlyn Jenner floored Horner
There are many questions to be answered, including:
Can anybody stop Red Bull and Max Verstappen from dominating once again?
Is Ferrari finally ready to really challenge for championship glory?
Is the doom and gloom around Mercedes for real?
Can Fernando Alonso help Aston Martin challenge for race wins?
Just how bad are things at McLaren after that testing misery?
Those and many more will be answered in the coming months, starting this weekend in Bahrain.
Here is all you need to know heading into that eagerly-awaited season opener.
Bahrain GP schedule: Dates and start times
The action on track in Bahrain started on Friday (of course Thursday saw the usual driver and team press conferences) with the Grand Prix proper on Sunday.
Here are the key dates and session start times for your diary (Bahrain time is 3 hours ahead of the UK, 2 hours ahead of Central Europe and 8 hours ahead of the Eastern Coast of the United States):
Friday March 3, 2023
Free Practice 1: 1430 local (1130 UK, 1230 CET, 0630 Eastern)
Free Practice 2: 1800 local (1500 UK, 1600 CET, 1000 Eastern)
Saturday March 4, 2024
Free Practice 3: 1430 local (1130 UK, 1230 CET, 0630 Eastern)
Qualifying: 1800 local (1500 UK, 1600 CET, 1000 Eastern)
Sunday March 5, 2023
Race: 1800 local (1500 UK, 1600 CET, 1000 Eastern)
How to watch on TV or live stream
Sunday's race in Bahrain will be televised live in all major markets to an audience of billions - that hit Netflix show 'Drive to Survive' has only increased interest in F1.
Check your local listings for timings, but the current broadcasters with F1 rights are:
UK: Sky Sports
US: ESPN
Italy: Sky Sport F1
Germany: Sky Sport F1
France: Canal+, Canal+ Sport
Spain: DAZN F1
Netherlands: Viaplay Xtra
Brazil: TV Bandeirantes, BandSports
Australia: Fox Sports
Canada: RDS, TSN
Japan: DAZN
If you are in the UK, Channel 4 will stream free-to-air highlights of the race at 2100 local time on Sunday March 5.
F1 also has its own streaming product (F1TV Pro) which offers coverage in certain territories - again check listings to see if you can sign up to watch.
Who is racing in Bahrain?
As ever there is some change from last season and here is the lineup for Sunday in Sakhir. Lance Stroll is fit to race for Aston Martin.
To help if you are watching on TV, car numbers are in brackets:
Red Bull: Max Verstappen (1), Sergio Perez (11)
Ferrari: Charles Leclerc (16), Carlos Sainz Jr (55)
Mercedes: Lewis Hamilton (44), George Russell (63)
Alpine: Esteban Ocon (31), Pierre Gasly (10)
McLaren: Lando Norris (4), Oscar Piastri (81)
Aston Martin: Fernando Alonso (14), Lance Stroll (18)
AlphaTauri: Yuki Tsunoda (22), Nyck de Vries (21)
Alfa Romeo: Valtteri Bottas (77), Zhou Guanyu (24)
Haas: Kevin Magnussen (20), Nico Hulkenberg (27)
Williams: Alex Albon (23), Logan Sargeant (2)
The drivers from 2022 but are no longer on the grid are Daniel Ricciardo, Sebastian Vettel (retired), Mick Schumacher and Nicholas Latifi.
Bahrain GP Grid
Qualifying took place on Saturday in Sakhir, and world champion Max Verstappen produced a stunning lap under the lights to claim pole ahead of Red Bull team-mate Sergio Perez. As of now the grid looks like this:
| Pos | Driver | Team | Time |
| --- | --- | --- | --- |
| 1. | Max Verstappen | Red Bull | 1:29.708 |
| 2. | Sergio Perez | Red Bull | +0.138 |
| 3. | Charles Leclerc | Ferrari | +0.292 |
| 4. | Carlos Sainz | Ferrari | +0.446 |
| 5. | Fernando Alonso | Aston Martin | +0.628 |
| 6. | George Russell | Mercedes | +0.632 |
| 7. | Lewis Hamilton | Mercedes | +0.676 |
| 8. | Lance Stroll | Aston Martin | +1.128 |
| 9. | Esteban Ocon | Alpine | +1.276 |
| 10. | Nico Hulkenberg | Haas | - |
| 11. | Lando Norris | McLaren | -- |
| 12. | Valtteri Bottas | Alfa Romeo | -- |
| 13. | Zhou Guanyou | Alfa Romeo | -- |
| 14. | Yuki Tsunoda | AlphaTauri | -- |
| 15. | Alex Albon | Williams | -- |
| 16. | Logan Sargeant | Williams | - |
| 17. | Kevin Magnussen | Haas | -- |
| 18. | Oscar Piastri | McLaren | -- |
| 19. | Nyck de Vries | AlphaTauri | -- |
| 20. | Pierre Gasly | Alpine | -- |
Latest Bahrain GP odds
No surprises here - Verstappen is a red-hot favourite after claiming pole. Then comes Perez and the two Ferraris. Alonso is out to 11/1 from 11/4 after falling back to P5 in Qualy, while the Mercs of Hamilton and Russell are big outsiders.
Latest Sky Bet odds are:
8/13 Max Verstappen (Red Bull)
5/1 Sergio Perez (Red Bull)
6/1 Charles Leclerc (Ferrari)
11/1 Fernando Alonso (Aston Martin) 11/1 Carlos Sainz (Ferrari)
22/1 George Russell (Mercedes)
25/1 Lewis Hamilton (Mercedes)
NB: Other drivers all 100-1 or bigger. Odds correct at 17:30 UK on March 4, 2023
Weather forecast
As of now the forecast for race weekend is three clear days with no threat of rain.
Friday calls for a high of 26C, ramping up 27 on Saturday and 29 on race day.
All three days have an evening session starting at 1800 local time, and things will be a little cooler then, dropping to the low 20s by the time the action finishes.
Are tickets available for the Bahrain GP?
Not any more - organisers confirmed on Tuesday of race week that the event is a sell-out. Further proof of the growing reach of the spot.
Who won the Bahrain GP?
The Bahrain Grand Prix has been held 18 times since its inception back in 2004.
Lewis Hamilton is the most successful driver in Sakhir with five victories, while the newly retired Sebastian Vettel had four and Fernando Alonso has three.
Ferrari is the most successful constructor with seven wins, including Charles Leclerc in 2022. Mercedes has six. Red Bull has claimed the race twice - but not since Sebastian Vettel was winning world titles back in 2013.
The last 10 winners in Bahrain are as follows:
2022: Charles Leclerc (Ferrari)
2021: Lewis Hamilton (Mercedes)
2020: Lewis Hamilton (Mercedes)
2019: Lewis Hamilton (Mercedes)
2018: Sebastian Vettel (Ferrari)
2017: Sebastian Vettel (Ferrari)
2016: Nico Rosberg (Mercedes)
2015: Lewis Hamilton (Mercedes)
2014: Lewis Hamilton (Mercedes)
2013: Sebastian Vettel (Red Bull)
The track: Bahrain International Circuit
The 5.412k circuit, designed by Herman Tilke, opened in 2004.
Sunday's race will be run over 57 laps.
The current lap record is 1:31.447 - set by Pedro de la Rosa way back in 2005.
Which tyres are being used in Bahrain?
Pirelli has six tyre compounds available for 2023, with three in use at each race.
For Bahrain the compounds in use are:
C1, White (Hard)
C2, Yellow (Medium)
C3, Red (Soft)
Each team will have two sets of Hard tyres, three sets of Medium and eight sets of Softs. Plus of course the normal Intermediate and full Wets.
Degradation is expected to be a key factor with the circuit having some of the most punishing asphalt of the entire F1 calendar.
READ MORE: Hamilton struggling with Mercedes W14 – Wolff reveals 'issues'