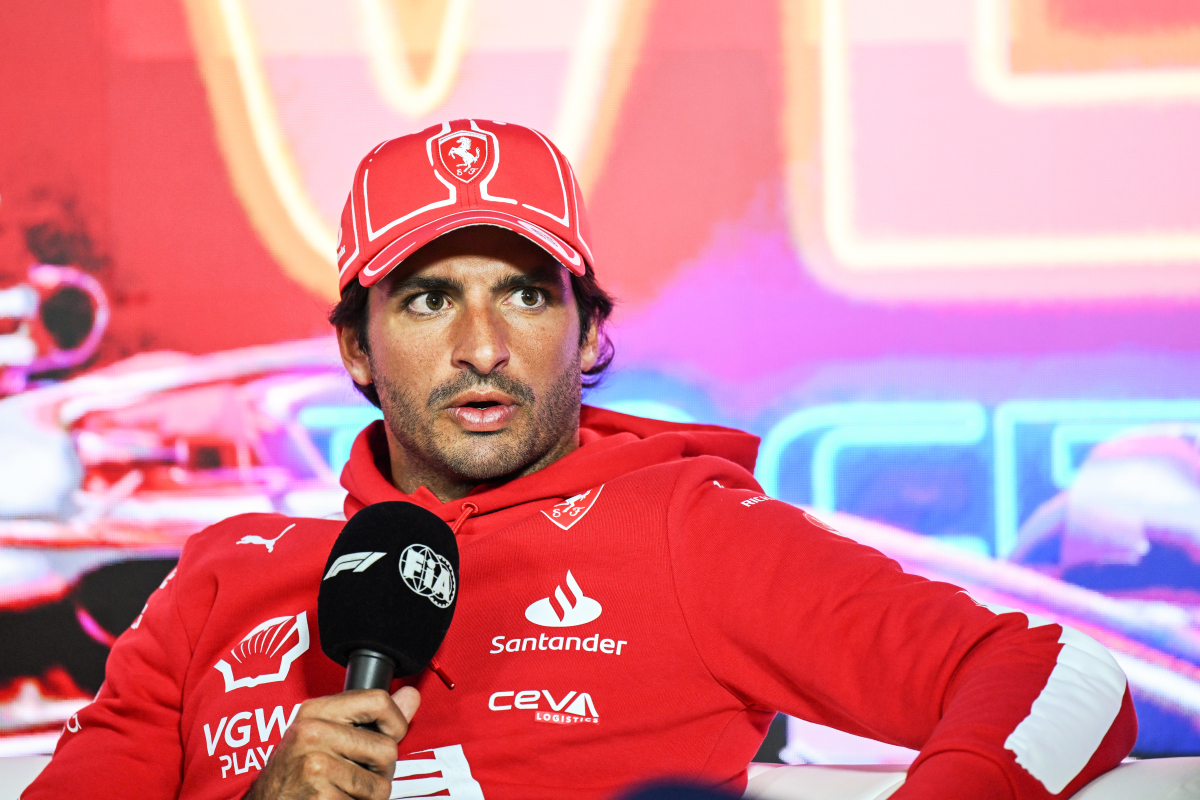 Sainz reveals future F1 ambition after Ferrari dejection
Sainz reveals future F1 ambition after Ferrari dejection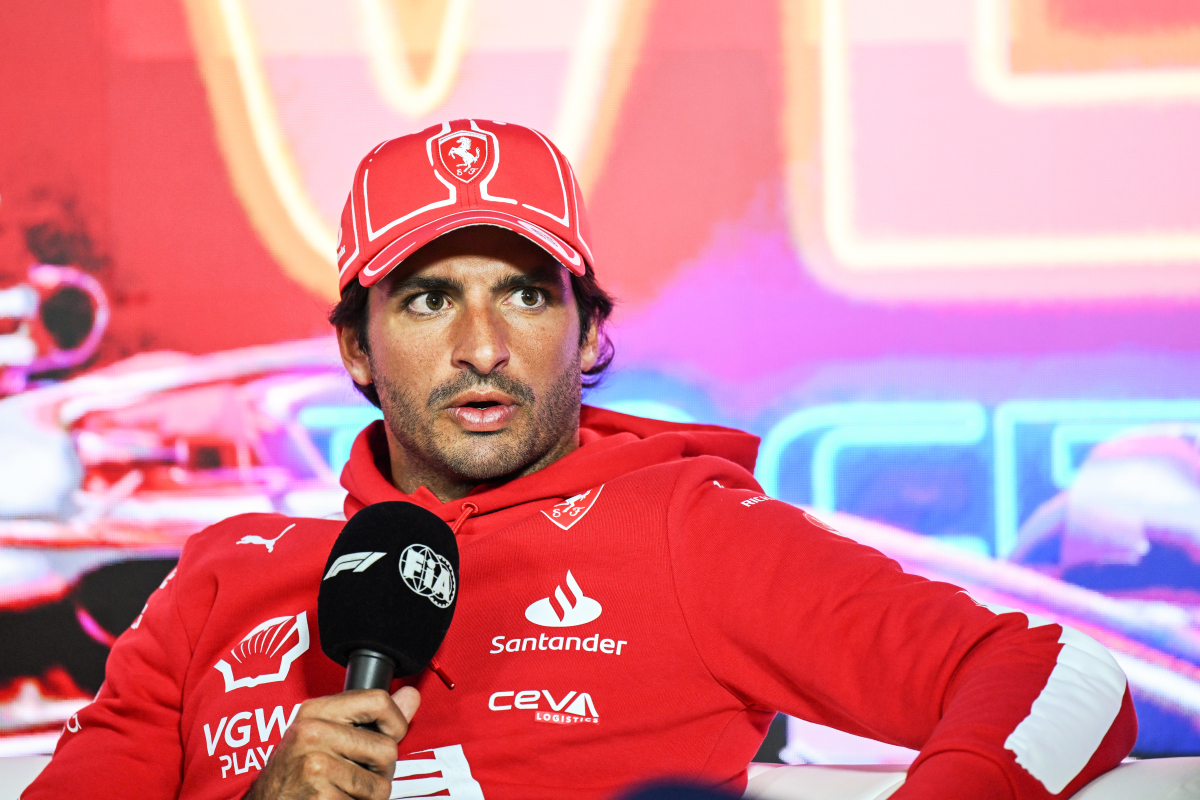 Carlos Sainz expressed his disappointment over failing to compete at the front of the grid during the Las Vegas Grand Prix but is now setting his sights on a podium finish in Abu Dhabi.
After an incident in FP1 that damaged his chassis and battery, the Ferrari driver suffered a controversial ten-place grid penalty for replacing components in his car.
Even though Sainz secured second spot in qualifying, he had to begin the marine event from 12th due to the penalty, and faced further setbacks after the opening lap's chaos.
Despite the challenges, the Spaniard managed to secure a commendable sixth position and although he was frustrated that their battle was limited to this position, he opted to shift focus towards the future.
"A very tricky lap one for everyone with the dirty air," Sainz told Sky Sports F1. "The cold tyres, the no grip on the inside of the track. It was incredibly tricky, but we managed to salvage P6 after being nearly dead last.
READ MORE: Red Bull make F1 history as Verstappen defies penalty to win in Vegas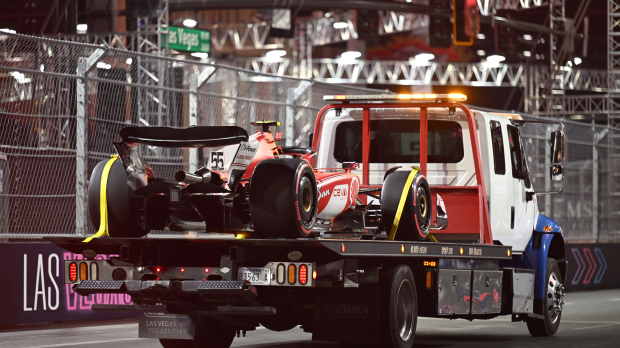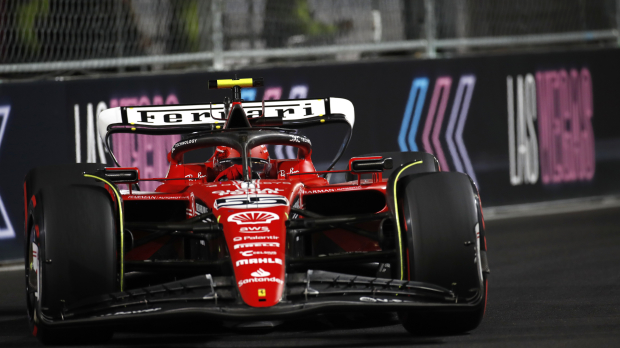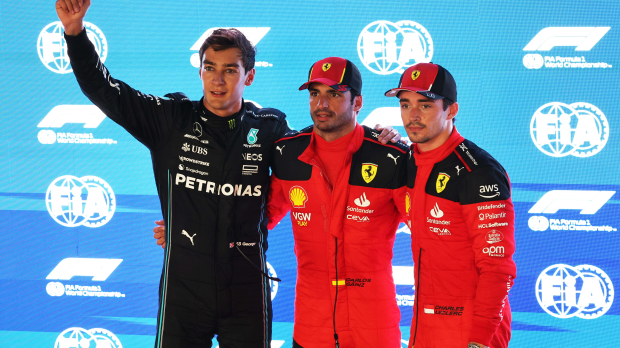 "Damage limitation race with a decent P6 but at the same time, not being able to be fighting up there for the win given the pace of the car this weekend was a disappointment.
"Looking forward to Abu Dhabi, trying to beat Mercedes in the constructors' and finish on a high. Hopefully fighting for a podium, that is the number one target. It's not going to be easy, but I think we have all the tools to go for it."
Battle for P2
Ferrari and Mercedes are locked in a tight competition for second place in the constructors' championship, with one more race remaining to determine the victor.
However, the Scuderia narrowed the gap to Mercedes to a mere four points following the drama in Las Vegas, thanks to Charles Leclerc's podium finish.
Additionally, Sainz finished above both Lewis Hamilton and George Russell, with the latter being hit with a five-second time penalty.
Yet, as both Ferrari and Mercedes have displayed inconsistent performances this year, the outcome of who will secure the runner-up tag remains uncertain.
READ MORE: Charles Leclerc F1 pole positions: Woeful win record after Las Vegas Grand Prix