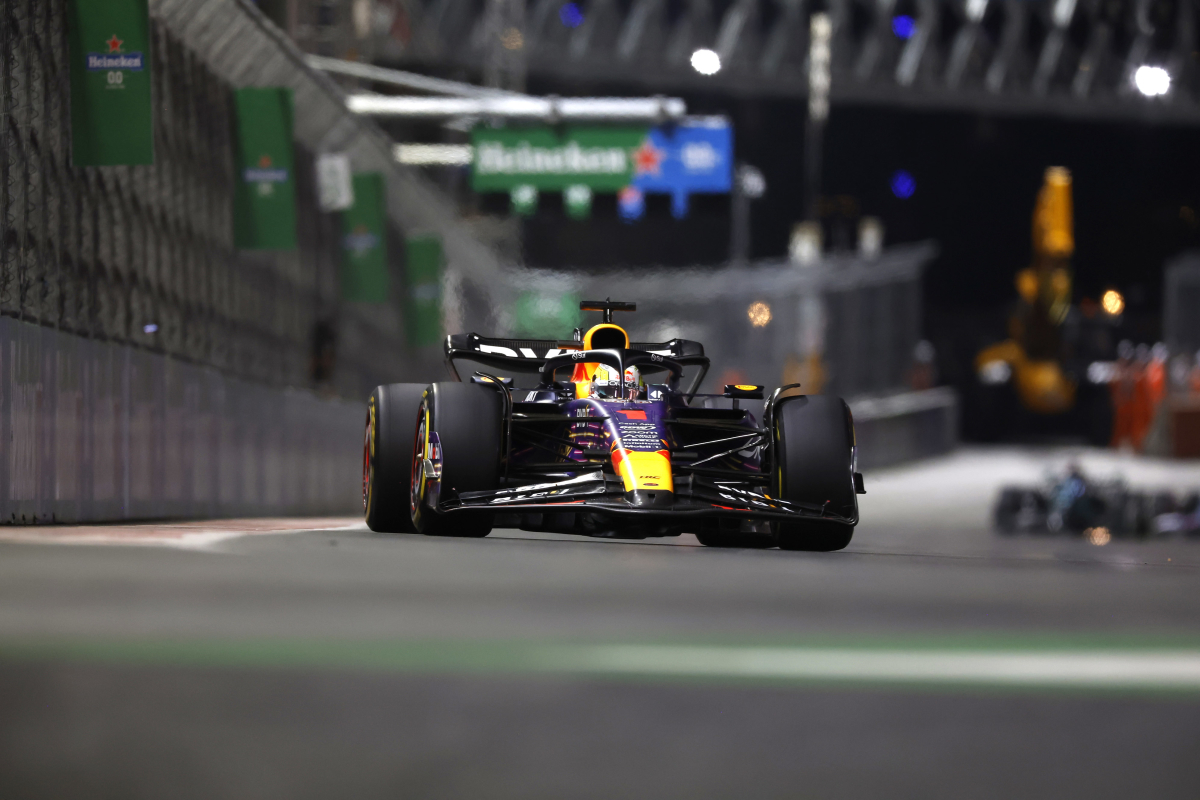 Red Bull make F1 history as Verstappen defies penalty to win in Vegas
Red Bull make F1 history as Verstappen defies penalty to win in Vegas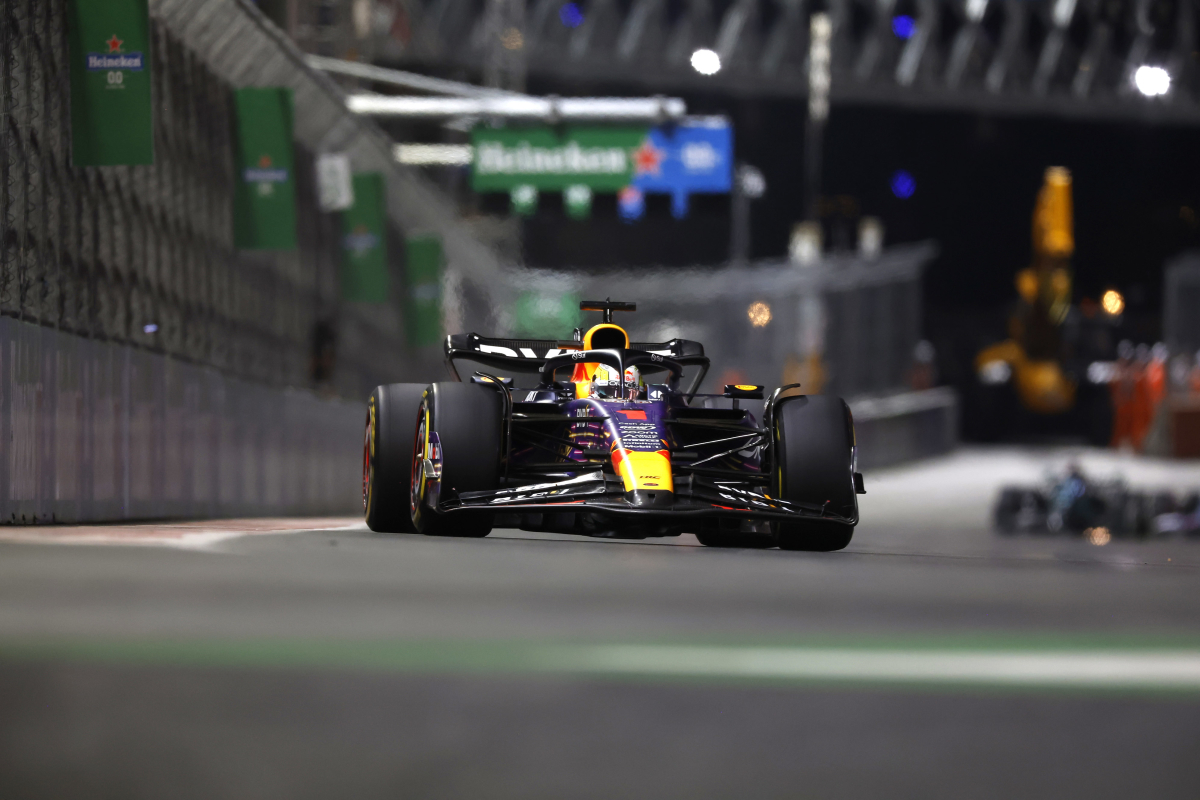 Max Verstappen produced a masterful performance on the Las Vegas strip to take victory in the desert, overcoming a penalty and contact with George Russell to claw back past his rivals.
Sergio Perez followed his team-mate and Charles Leclerc home in third place, securing him second place in the championship and giving Red Bull their first ever championship 1-2 in Formula 1.
The Dutchman was given a belated penalty for a first corner incident with Leclerc, leaving him behind the Ferrari and some other rivals after the first round of pitstops, but took advantage of a safety car after being nudged by Russell to pit for fresh rubber and fight back into the lead.
The first lap showed worrying signs for the rest of the race, with a number of cars spinning and making contact as they failed to get their tyres warmed up down the main straight.
However, grip appeared to come as the laps went on – with the hard compound tyre firing up unexpectedly well, and proving to be a very solid race option.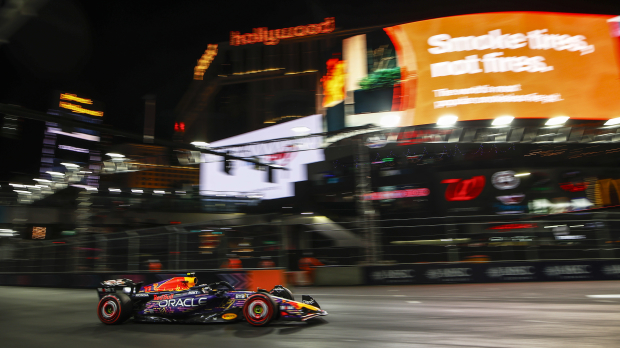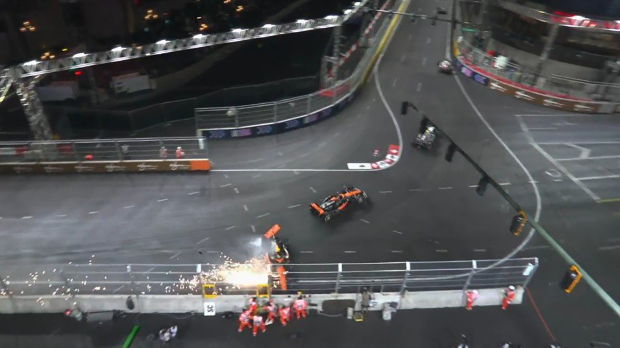 READ MORE: Sainz hits out at FIA and 'other teams' after controversial penalty
Perez gambles pay off on long odds
First corner contact proved a blessing in disguise for Perez, coming in immediately to fix some damage and putting a new pair of hard tyres on. That, coupled with the safety car for Lando Norris' spectacular crash a few laps later, put the Mexican on a favourable strategy.
Indeed, Perez led shortly after the second safety car of the race, having passed Leclerc with the aid of DRS, and looked set to challenge for the race win on the freshest tyres of the pack.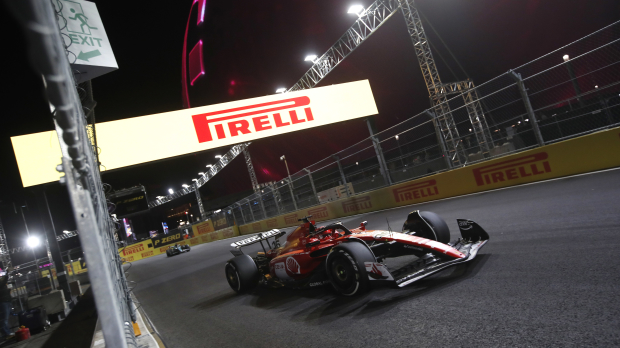 However, he was re-passed by the Monegasque driver, paying for his decision to run a higher downforce setup. Verstappen came past him (and Leclerc) shortly after, slowly pulling away into the distance.
Further down the field, Lewis Hamilton had a tricky day. The Brit took some light contact in the first corner carnage, before incidental contact later in the race with Oscar Piastri forced them both to pit with a puncture.
Meanwhile, Carlos Sainz's nightmare weekend did end with some points – finishing sixth thanks to Russell's five-second penalty for the contact with Verstappen, despite having taken contact and damage at the first corner.
Las Vegas Grand Prix 2023 results
The final classification from the strip was as follows.
1. Max Verstappen (Red Bull)
2. Charles Leclerc (Ferrari): +2.070s
3. Sergio Perez (Red Bull): +2.241s
4. Esteban Ocon (Alpine): +18.665s
5. Lance Stroll (Aston Martin): +20.067s
6. Carlos Sainz (Ferrari): +20.834s
7. Lewis Hamilton (Mercedes): +21.755s
8. George Russell (Mercedes): +23.091s
9. Fernando Alonso (Aston Martin): +25.964s
10. Oscar Piastri (McLaren): +29.496s
11. Pierre Gasly (Alpine): +34.270s
12. Alex Albon (Williams): +43.398s
13. Kevin Magnussen (Haas): +44.285s
14. Daniel Ricciardo (AlphaTauri): +48.525s
15. Zhou Guanyu (Alfa Romeo): +50.162s
16. Logan Sargeant (Williams): +50.882s
17. Valtteri Bottas (Alfa Romeo): +1:25.350s
18. Yuki Tsunoda (AlphaTauri): DNF
19. Nico Hulkenberg (Haas): DNF
20. Lando Norris (McLaren): DNF
READ MORE: F1 in Las Vegas: The crazy history of the Caesars Palace Grand Prix