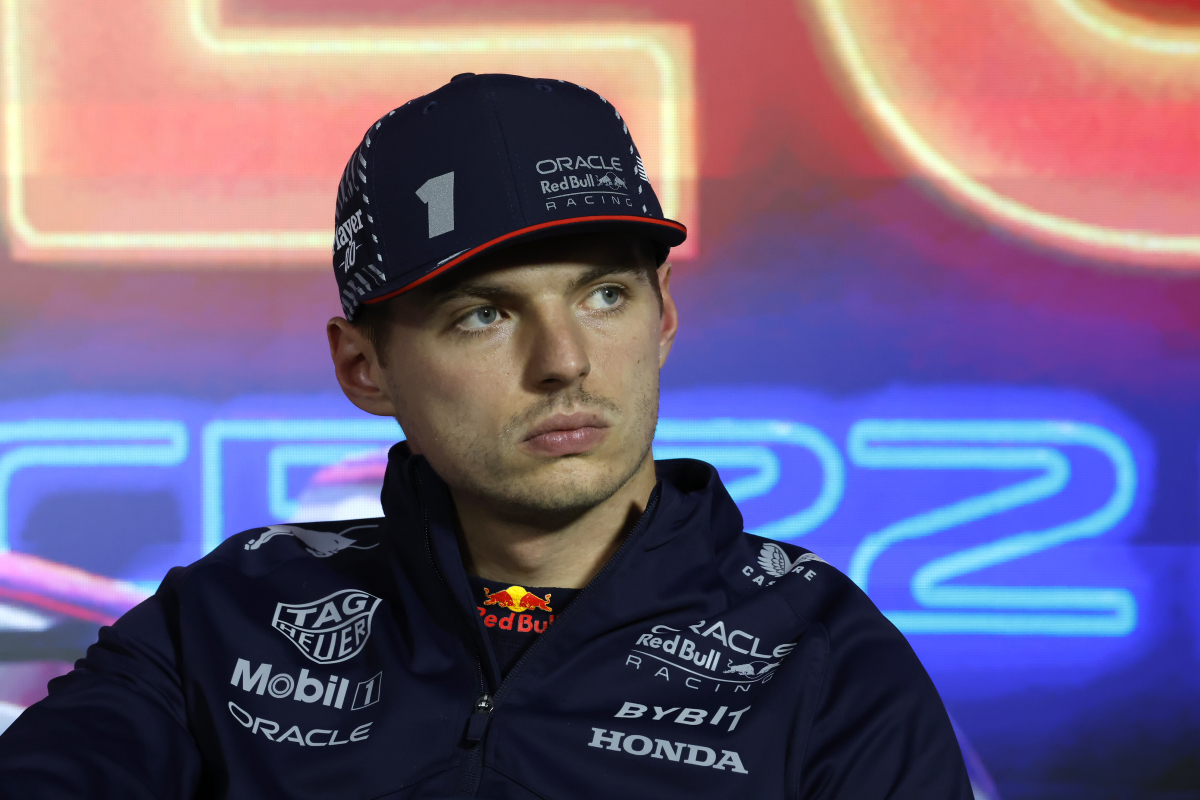 Verstappen gets PENALTY as F1 pundit insists punishment should've been more severe
Verstappen gets PENALTY as F1 pundit insists punishment should've been more severe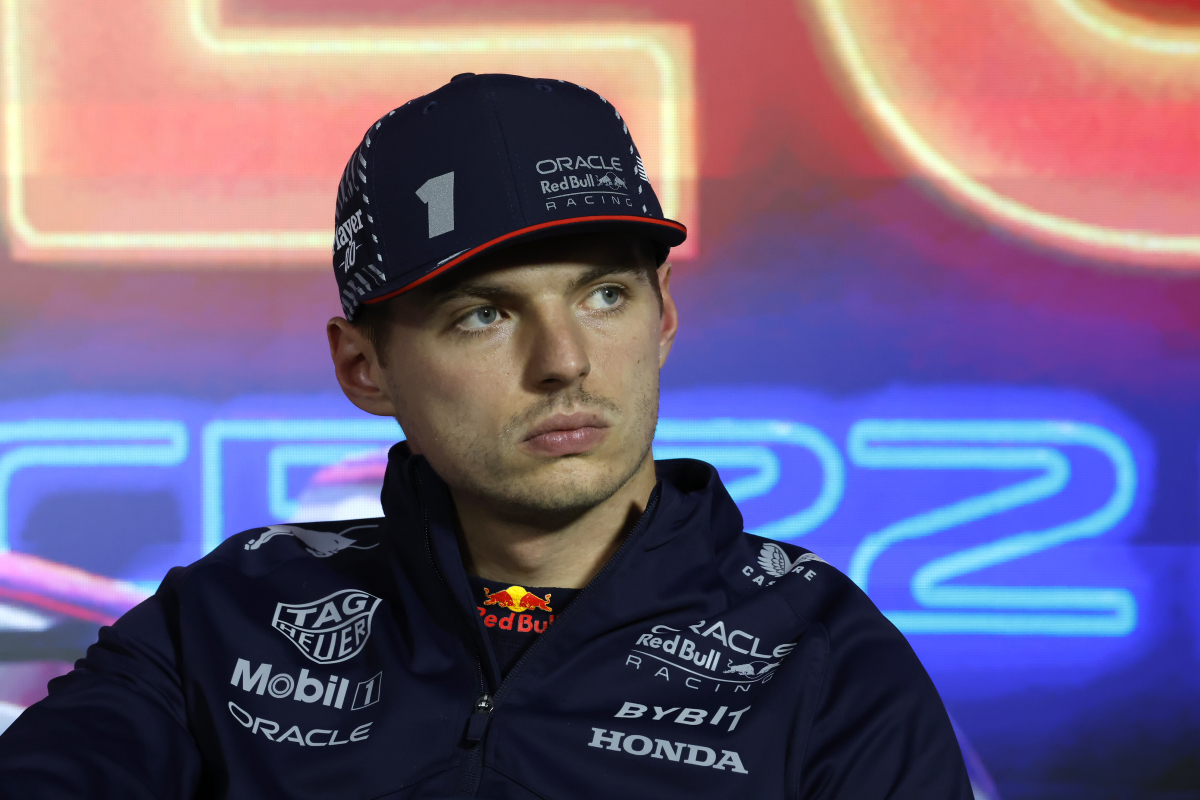 Max Verstappen has been handed a five-second time penalty during the Las Vegas Grand Prix for forcing Charles Leclerc off the track and taking the lead on the first lap.
Both Verstappen and Leclerc appeared to have good starts, but in the first corner, Verstappen pushed the Ferrari driver off to take the lead.
Leclerc lodged complaints, arguing that Verstappen should give the space back. However, five second penalty was imposed instead, as the Dutchman had already built a two-second gap ahead of the Ferrari.
However, Sky Sports F1 pundit Martin Brundle disagreed with the penalty imposed on Verstappen, claiming that the Dutchman should have been required to give the position back.
The former driver argued that given Verstappen's dominance in past races, a five-second penalty holds little significance for him as he can quickly pull away.
"In a way, I feel that position should be given back," said Brundle. "Because five seconds, he's already got a two second lead on him and track position can control the race from there.
"If they have decided he has done something wrong, I'm not sure that's a stiff enough penalty."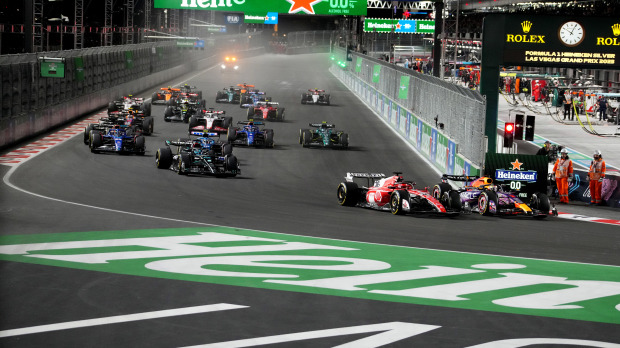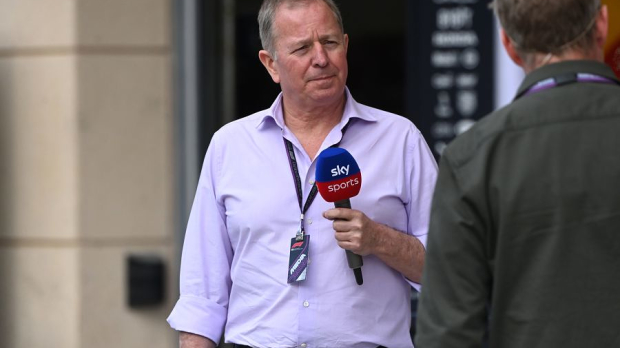 READ MORE: Mercedes star cops penalty after Verstappen COLLISION with F1 rival
Lap 1 chaos
While the two at the front were engaged in arguments about who should hold the first position, more chaos unfolded behind them at the back of the pack.
Several cars faced grip issues at the race start, resulting in collisions involving Lewis Hamilton, Carlos Sainz, and Fernando Alonso.
This incident led to an early virtual safety car as Alonso's Aston Martin sustained damage, leaving debris on the track.
Hamilton managed to avoid any damage, but both Perez and Alonso were forced to make early pit stops.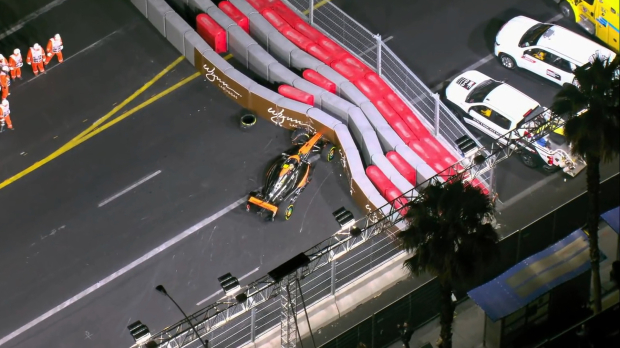 Both McLarens managed to steer clear of trouble on the first lap, but Lando Norris didn't stay out of trouble for long, crashing into the barrier on lap four and retiring from the race.
READ MORE: F1 drivers' epic Las Vegas GP intro goes WRONG as major track issue caused