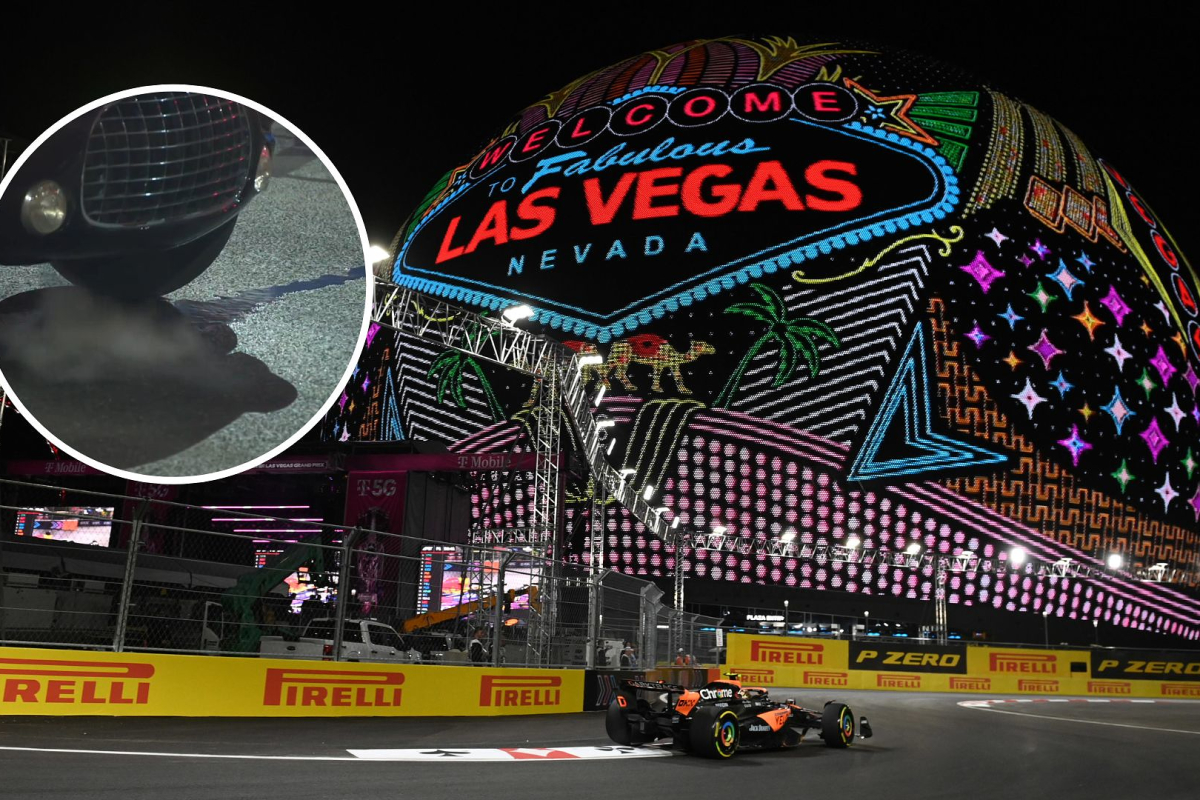 F1 drivers' epic Las Vegas GP intro goes WRONG as major track issue caused
F1 drivers' epic Las Vegas GP intro goes WRONG as major track issue caused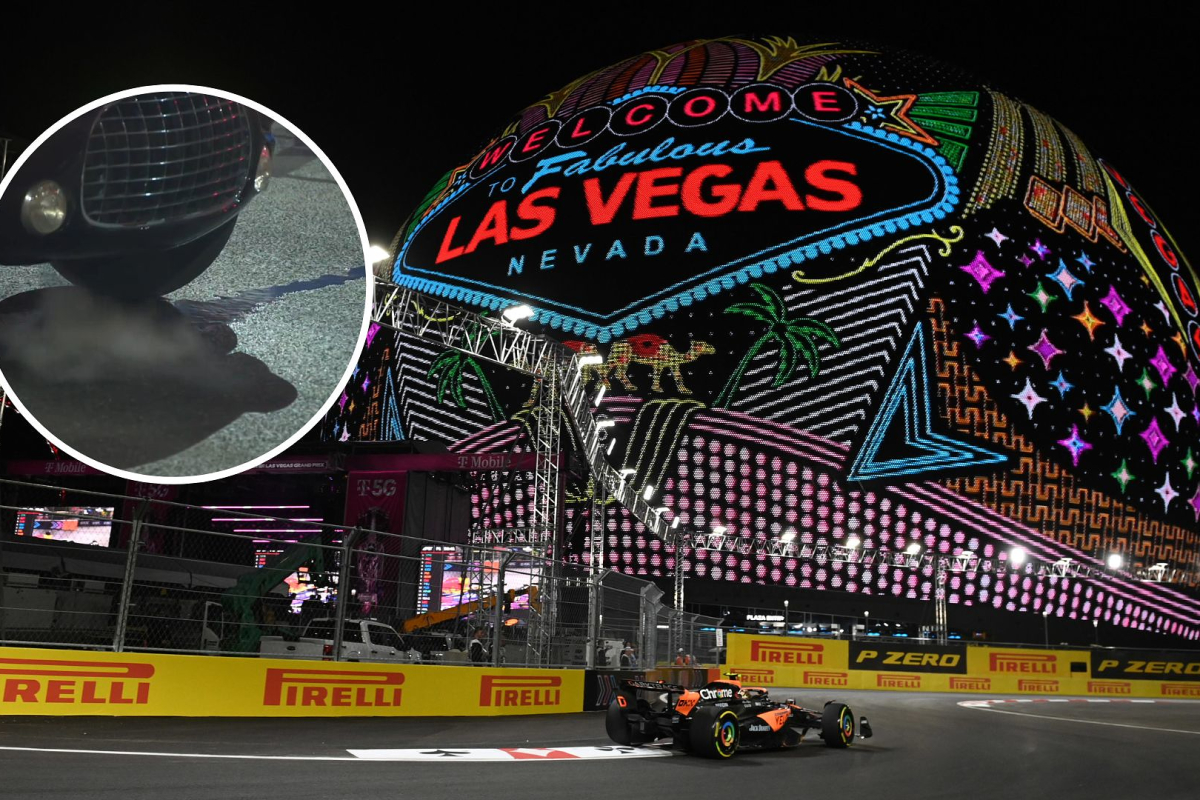 F1 drivers made their way on to the track for the Las Vegas Grand Prix in grandiose style - but in keeping with the weekend, all it served to do was cause another major issue for organisers as classic cars used to transport drivers leaked onto the racing track.
Legendary UFC announcer Bruce Buffer introduced the drivers to the crowd as vehicles from yesteryear ferried stars to the starting grid.
Unfortunately one of the classic cars sprung a leak covering one side of the track, causing concerns of a threat to the drivers as they look to launch off the start line as quickly as possible.
Plenty of dust has been laid down in its place, but losing the optimal grip on an already green track could wreak havoc for the drivers as they fly towards turn one.
READ MORE: Verstappen hits out at F1's 'political environment' and calls for rule change
Latest calamity on Las Vegas weekend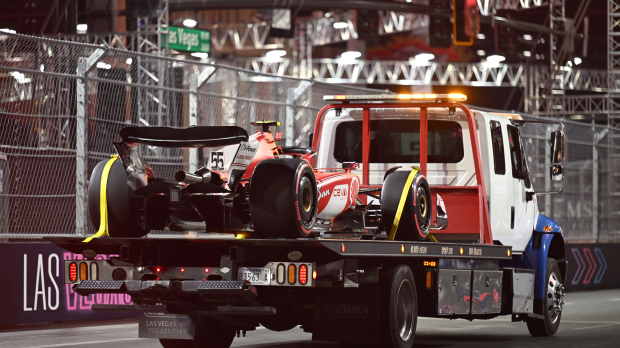 Not for the first time this weekend, the event finds itself embroiled in controversy after Carlos Sainz ran over a manhole cover on Thursday evening - causing the session to be ended and a delay to the later session.
The subsequent damage also resulted in a $1.5 million to Ferrari's bank account, forcing him to take a penalty for Saturday's race.
The organisers will be hoping that the grand prix runs smoothly, having already experienced its fair share of carnage so far this week.
UFC legend Buffer on the mic
It should have been epic without the fail though.
Formula 1 called in the talents of legendary UFC announcer Bruce Buffer to help introduce the drivers for the Las Vegas Grand Prix.
Having called his first ever UFC fight in 1996, Buffer is known for his charisma and presence and as given he is also supremely experienced was the perfect man to introduce the sport to a scene like the Las Vegas strip.
You okay, Checo??? 😂#LasVegasGP #F1 @SChecoPerez @redbullracing pic.twitter.com/wcOJMmXmK1

— Formula 1 (@F1) November 19, 2023
Bruce's brother - Michael, is also well known for being an American ring announcer in boxing, wrestling and the National Football League.
He's universally known for his famous line 'let's get ready to rumble', the sort of activity we expect to see plenty of during the Las Vegas Grand Prix.
READ MORE: Mercedes chief Wolff slams media over Las Vegas controversies