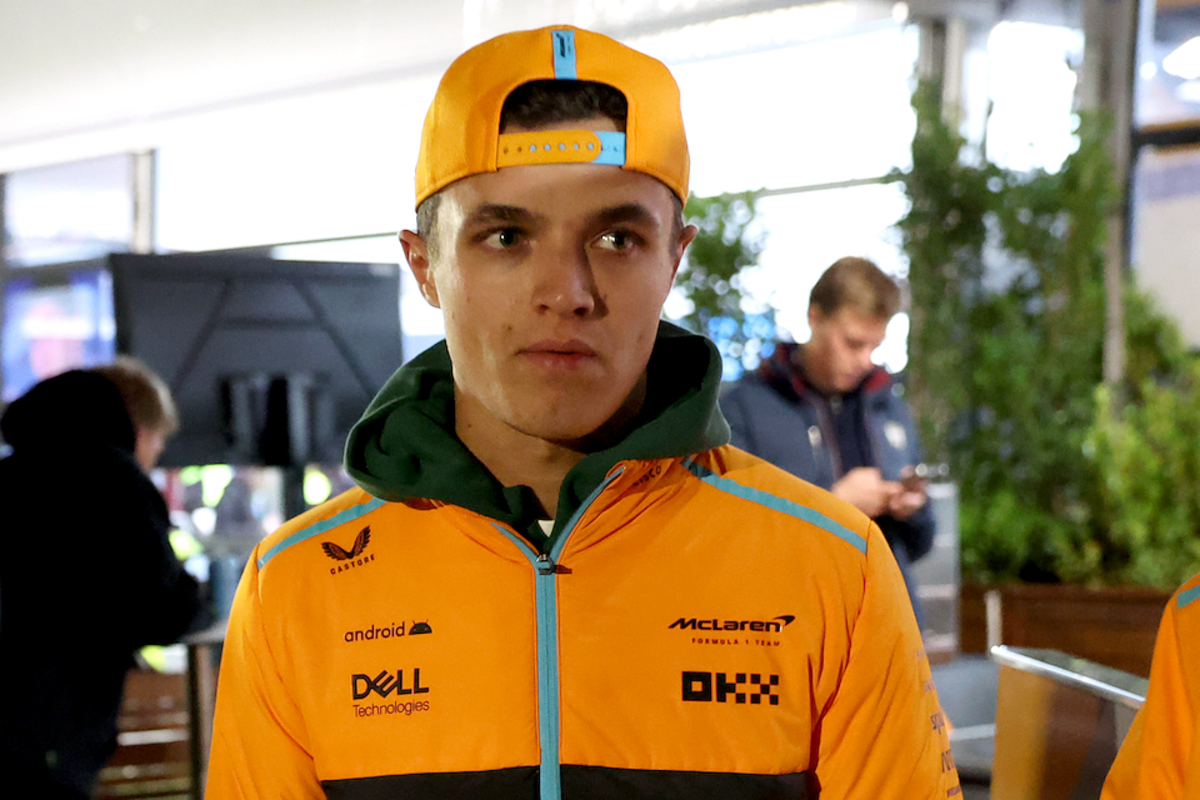 Norris in HUGE crash at Las Vegas GP as early safety car deployed
Norris in HUGE crash at Las Vegas GP as early safety car deployed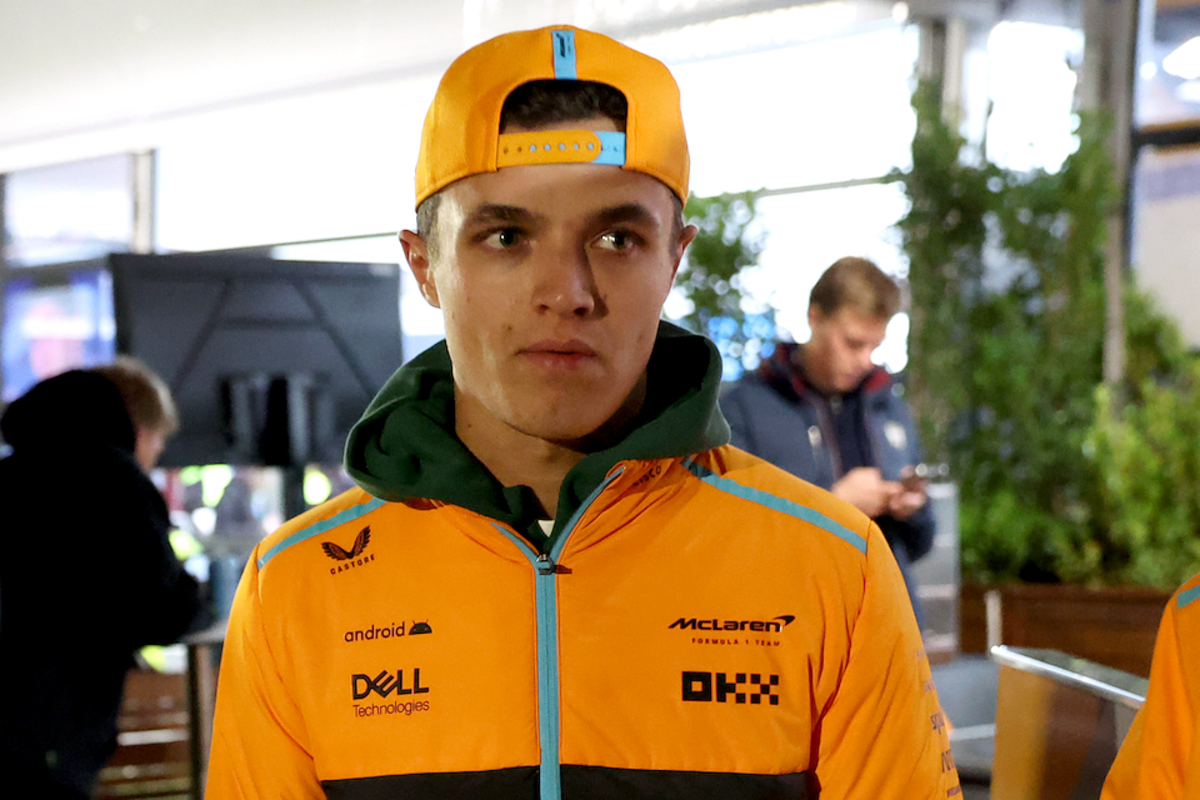 Lando Norris is out of the Las Vegas Grand Prix, prompting an early safety car deployment after spinning into the barriers and hitting the wall.
The McLaren driver struggled to manage grip, seemingly experiencing difficulties with the rear end losing control.
Norris managed to steer clear of the first-lap chaos during the Grand Prix, but unfortunately, he couldn't control his car, leading to his retirement from the race on lap four.
The F1 superstar lost control of his car and slammed into the wall before hurtling backwards whilst scraping the barrier along the way before eventually reaching a standstill.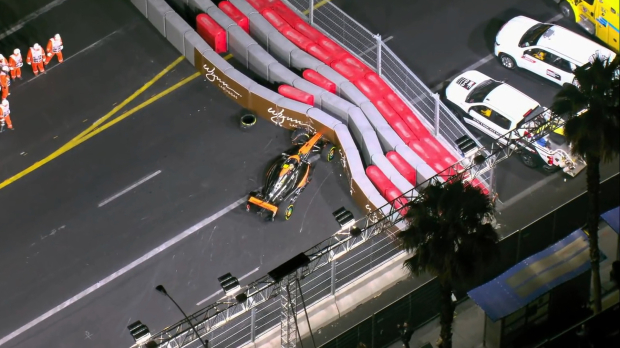 McLaren team principal Zak Brown shared his thoughts while sat on the pit wall, confirming that Norris was okay despite being checked by the medical car.
"We've heard from him, he's ok," said Brown. "It was a very big hit, he sounded pretty winded when he spoke to us, took a little bit of time to get out of the car but looks like he's catching his breath and he's ok.
"We're looking at the data now. Can't quite yet tell what happened other than it was just a big hit but he's ok. Hopefully he'll check out fine."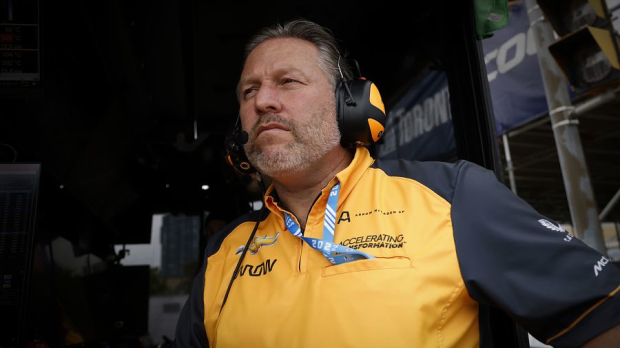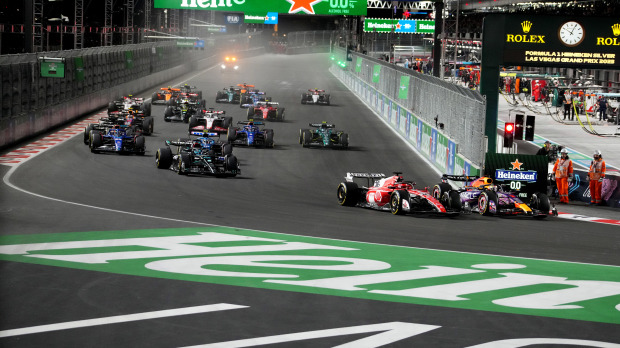 READ MORE: Verstappen gets PENALTY as F1 pundit insists punishment should've been more severe
Have McLaren troubles returned?
McLaren has experienced success in the second half of the season with Norris frequently securing podium finishes.
However, McLaren have had a challenging Las Vegas Grand Prix weekend, as both Norris and Oscar Piastri failed to advance beyond Q1 in qualifying.
Despite the duo gaining positions from the back of the pack at the race start, Norris' race was cut short due to a crash.
Piastri also suffered problems, after having a close call with Lewis Hamilton, with both drivers sustaining punctures after making slight contact during the race.
Depending on Piastri's performance in the remaining laps of the Las Vegas Grand Prix, it could turn out to be a race weekend that McLaren would rather forget.
READ MORE: F1 drivers' epic Las Vegas GP intro goes WRONG as major track issue caused