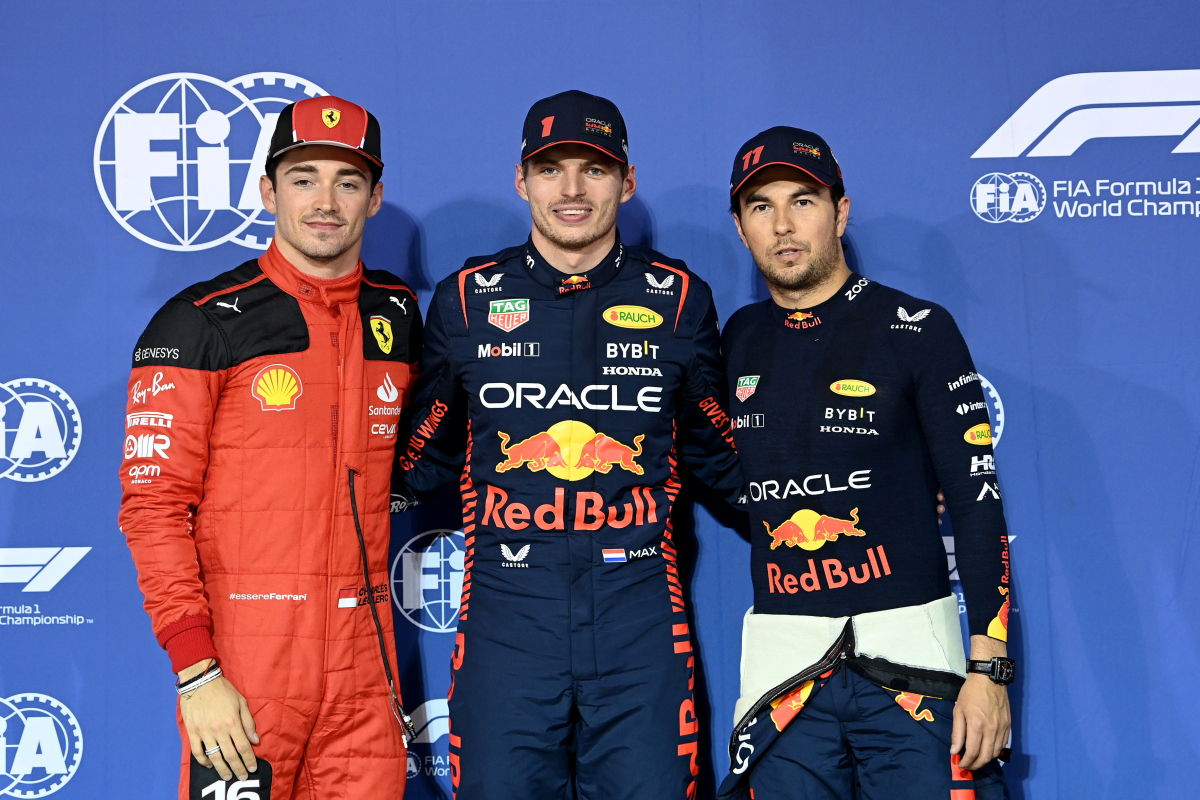 Verstappen addresses Russell collision as Leclerc hails 'incredible' Vegas race
Verstappen addresses Russell collision as Leclerc hails 'incredible' Vegas race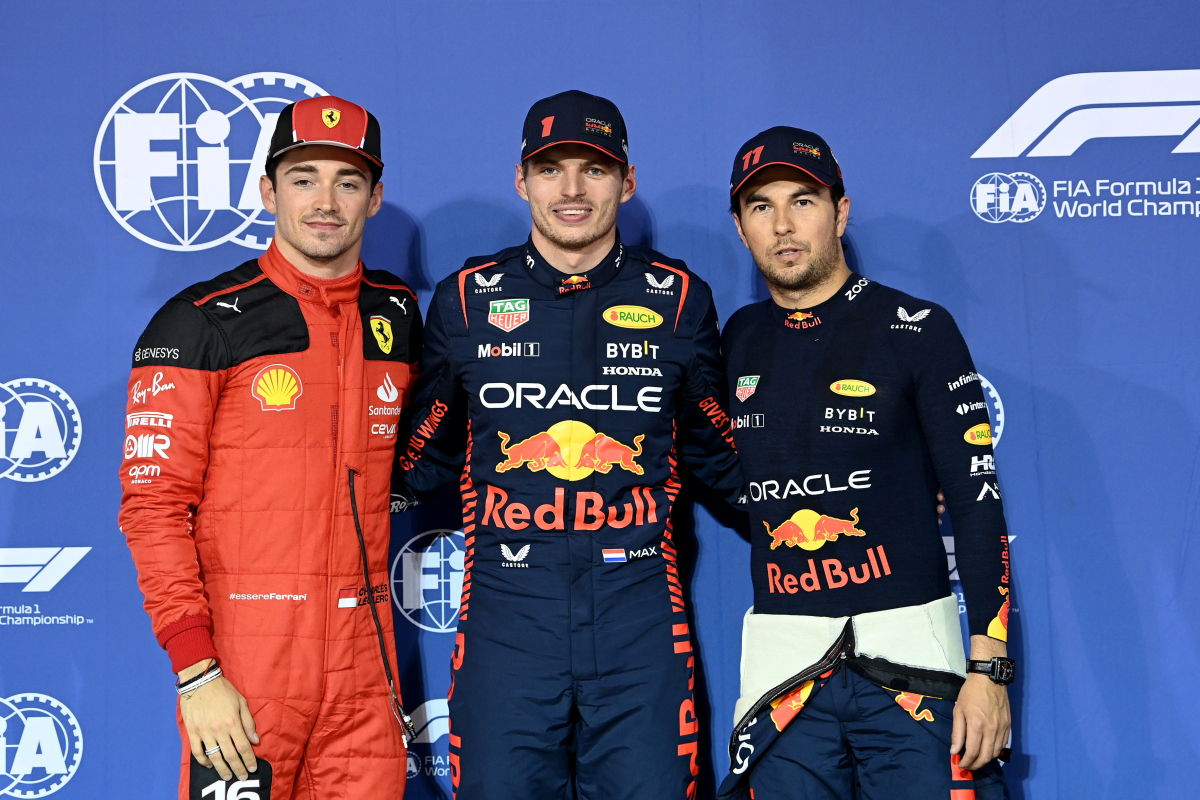 Red Bull etched their name in Formula 1 history, yet again, at the inaugural Las Vegas Grand Prix, achieving a historic 1-2 finish in the drivers' championship.
Max Verstappen claimed yet another race victory, overcoming a five-second time penalty after pushing Charles Leclerc off the track on the first lap.
Despite being overtaken by Sergio Perez earlier in the race, Leclerc tenaciously battled until the last moment, ultimately crossing the line ahead of Perez to secure second place, while the Mexican driver settled for third.
The three podium finishers gave their reaction immediately after the race…
READ MORE: F1 found a home in Vegas but this CANNOT be allowed to happen again - GPFans hot takes
Leclerc: No better race for the first one in Vegas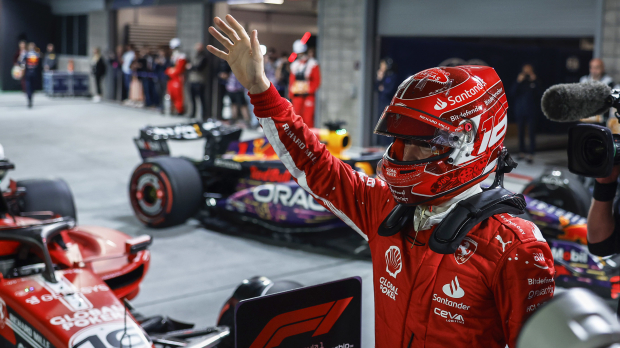 Starting on pole for the Grand Prix, the Ferrari driver expressed disappointment about not maintaining the position but emphasised that the team 'needed it' given previous struggles.
"What a race," said Leclerc. "Honestly, I enjoyed It so much. I'm of course disappointed to only finish second but at the end, that was the best we could do. At the start it was very tricky because I think Max, on the inside lost a little bit of grip and broke me on the outside.
"But then we had the pace, we passed him back and we were really strong overall. That was a really good race. We got a bit unlucky with the safety car, we didn't pit because we didn't know what the others will do. We went for track position and keeping that first place and that was difficult with the older tyres towards the end. But second place, with a lot of fight and honestly, I enjoyed it.
"I think we needed it. The weekend didn't start the way it had to start. But I'm so happy that it ended that way. Such an incredible sport and I think today, I mean there was no better race for the first one the Vegas. The energy around the city is incredible and just really happy and at least I enjoyed today."
Verstappen: It was a tough one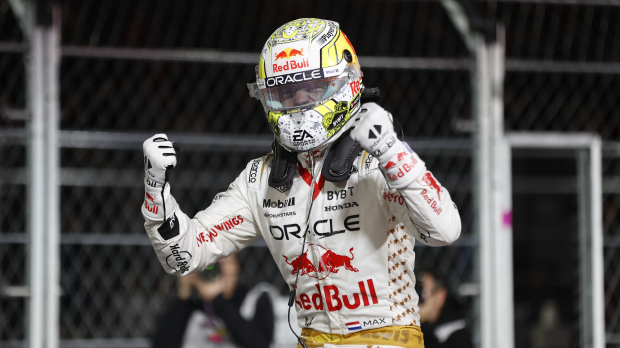 Despite securing victory, three-time world champion Verstappen didn't downplay the difficulty, describing the race as a 'tough one'.
"It was a tough one," said Verstappen. "I tried to go for it at the start. I think we both braked quite late, and I just ran out of grip and we ended up a bit wide and the stewards gave me a penalty for that. That put us a little bit on the back foot. I had to pass quite a few cars and the safety car again. At that point already there was a lot going on in the race.
"I had to pass a few cars to get into the battle with them. But then you could clearly see with the DRS round here is very powerful so even when you would take the lead, if the guy behind would stay in the DRS, he would still have an opportunity to come back at you, which I think created quite a lot of good racing here today, so was definitely a lot of fun."
Verstappen also shared his perspective on the incident with George Russell, with the Mercedes driver receiving a five-second time penalty following the collision.
"I think we were happy not to touch," Verstappen added. "Because it looked already quite broken. The structure was fine, but it's never ideal. There's always a bit more understeer in the car but luckily we could still win the race."
Perez: Then Max came, he passed us both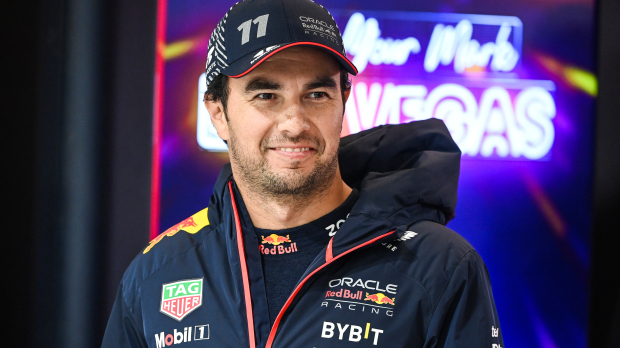 Perez clinched second place in the drivers' championship with a third-place finish in Las Vegas, despite starting in 11th. However, after being overtaken by Leclerc, reminiscent of his battle with Alonso in Brazil, he shared the challenges he faced.
"It was at the start really difficult with a lot of damage initially," Perez said. "We broke the front wing, so we went all the way to the back of the grid. Progressively we were picking one by one, and things were going well. We had really strong pace on that first stint. We put ourselves back in contention and then with the safety car, that brought us into the race.
"I overtook Charles, but I couldn't pull away from him. I was just carrying a little bit too much wind in my car so my straight-line speed was a little bit down and I just couldn't pull away from him. Then Max came, he passed us both.
"It was quite difficult out there with the gust of wind that we had a few times. I ended up locking a few times, but luckily, we kept it on track and then in the end with Charles. I wasn't expecting him, he was 0.7 and then in the braking zone he was there, so well done to him."
He also provided his perspective on the Las Vegas race weekend, drawing comparisons to another street race circuit, Baku.
"I think it did," Perez added. "It was good for racing, it was not easy to pull away from the people behind and it's a little bit like Baku, being the lead car makes life a little bit harder for you out there. I think it did deliver."
READ MORE: F1 Driver Of The Day: Ferrari star gets Vegas vote after lionhearted drive