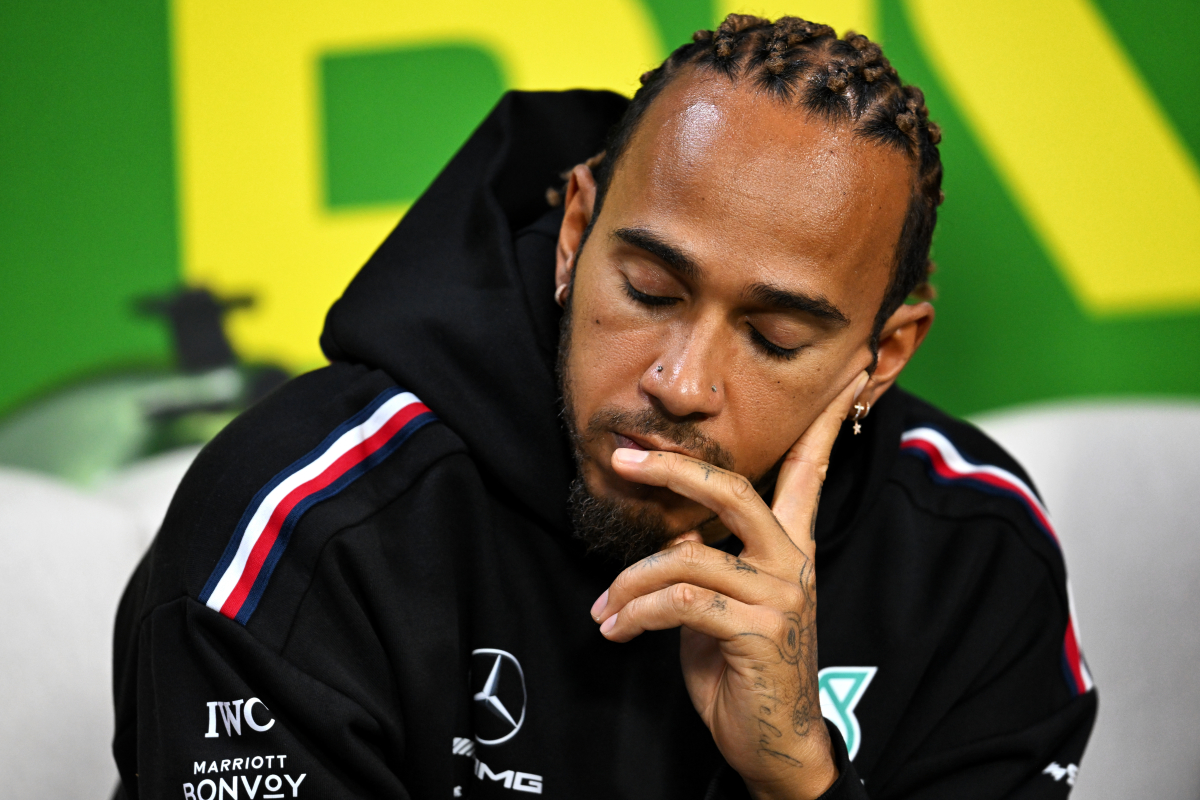 Hamilton caught 'SLEEPING' during important Las Vegas F1 meeting
Hamilton caught 'SLEEPING' during important Las Vegas F1 meeting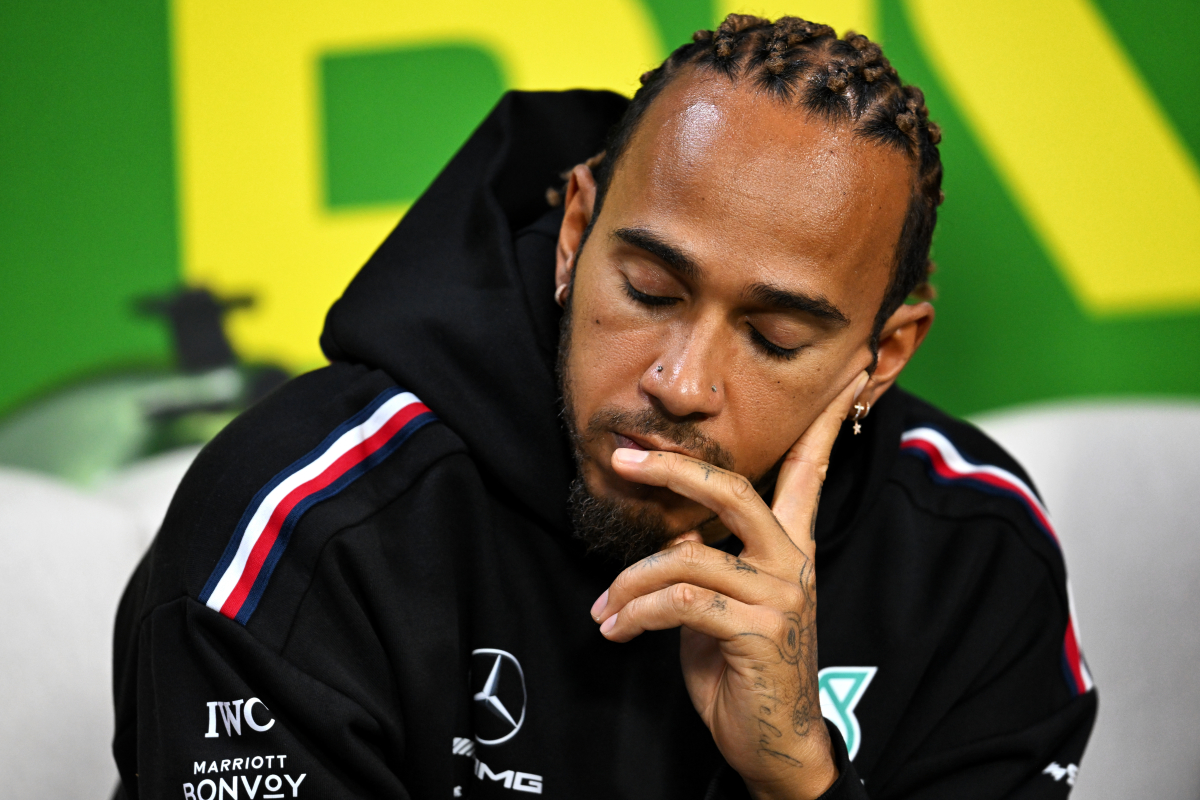 Lewis Hamilton was seemingly caught napping during the drivers' briefing for the Las Vegas Grand Prix after a hectic day of running.
After being forced to stay up beyond 5am in Las Vegas due to the disrupted FP1 running, those in the paddock were left bleary-eyed.
Indeed, after the loose water valve cover that damaged Carlos Sainz's car was fixed, all 20 drivers climbed back behind the wheel at 2.30am local time for a 90-minute, extended FP2 session - with spectators requested to leave.
The resulting fatigue carried over into Saturday's running and clearly became too much for Hamilton, who shut his eyes during the drivers' briefing ahead of FP3.
The superstar may have been feeling the effects of jetlag and a lack of sleep due to the interrupted schedule, and looked to have tried to sneak a quick five minutes.
Sergio Perez caught the hilarious moment on camera ahead of FP3 and Mercedes joined in the fun after posting the photo on their official X account.
"Just resting my eyes," the comical caption read.
READ MORE: Mercedes ROAR back to life in red-flagged Las Vegas Grand Prix FP3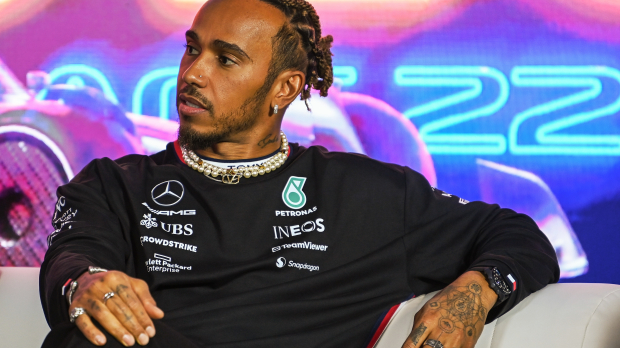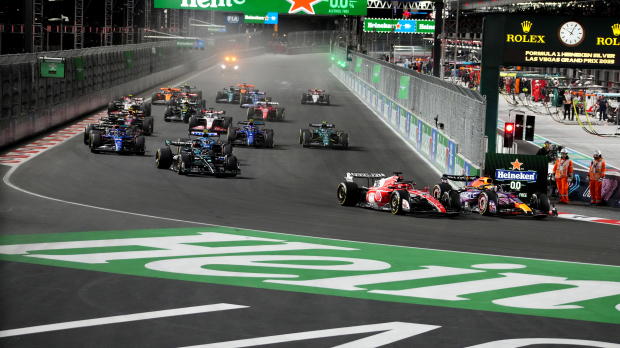 just resting my eyes pic.twitter.com/ZxJBWEF6Th

— Mercedes-AMG PETRONAS F1 Team (@MercedesAMGF1) November 18, 2023
Gruelling schedule
Having sat through hundreds of the same type of meetings, the Brit is likely used to the format by now regarding what to expect on track for the weekend ahead.
The Las Vegas Grand Prix was one of the busiest events for drivers, who were tasked with hours of interviews and events alongside their usual driving.
After shaking off his stupor, Hamilton went on to clinch seventh in the main event in Sin City, courtesy of a determined, resurgent performance under the lights.
He is no longer able to catch Red Bull's Perez, however, with the Mexican wrapping up P2 in the drivers' championship after finishing in third place.
READ MORE: F1 Results Today: Las Vegas Grand Prix practice times - SHOCK name keeps Verstappen and Red Bull out of top three