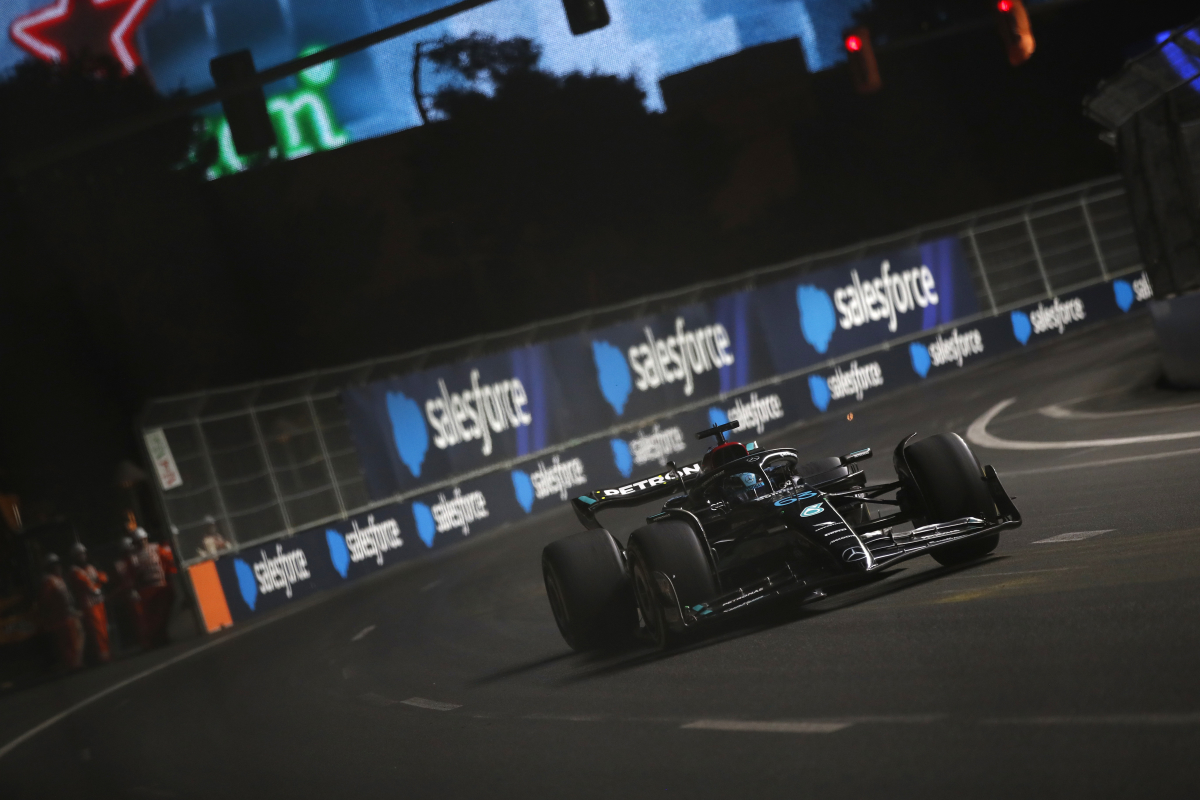 Mercedes ROAR back to life in red-flagged Las Vegas Grand Prix FP3
Mercedes ROAR back to life in red-flagged Las Vegas Grand Prix FP3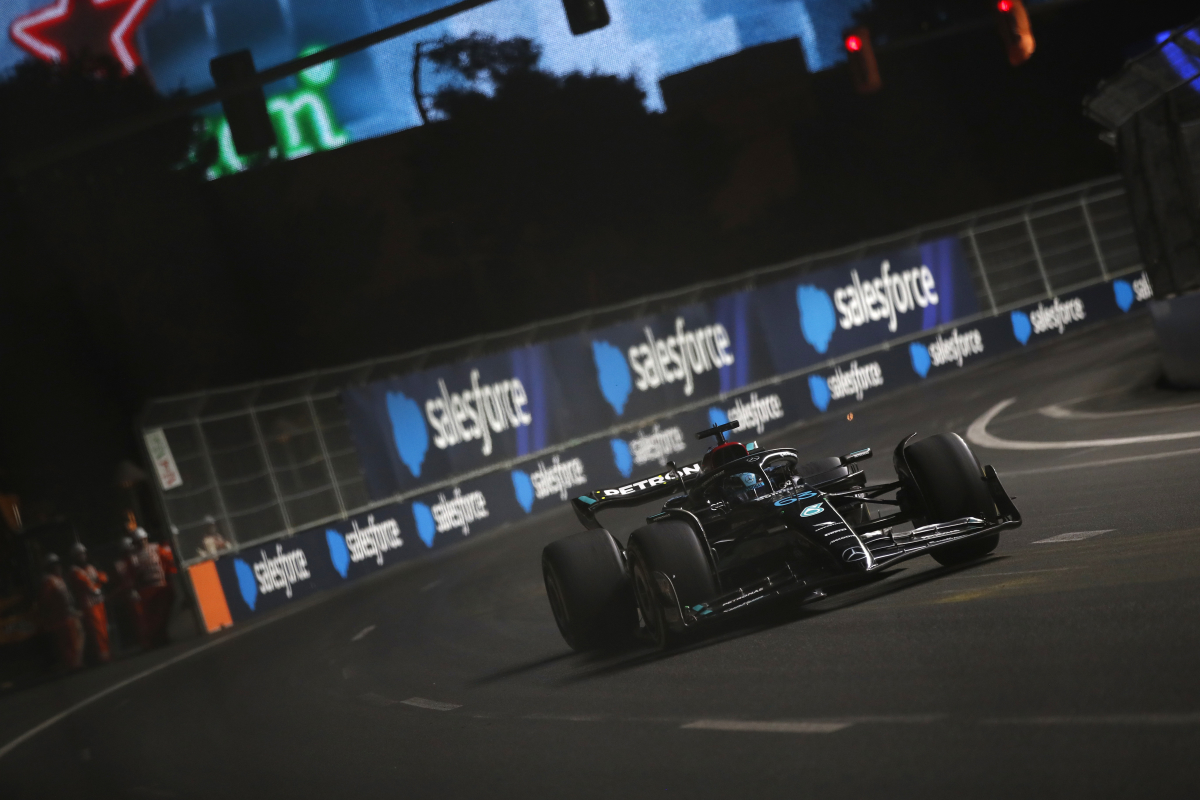 George Russell led a surprise Mercedes resurgence in third practice for the Las Vegas Grand Prix, ahead of Oscar Piastri in second and Logan Sargeant a surprise third at his home race.
Max Verstappen failed to set an uninterupted soft tyre lap and finished fourth, ahead of team-mate Sergio Perez in fifth and Alex Albon in sixth.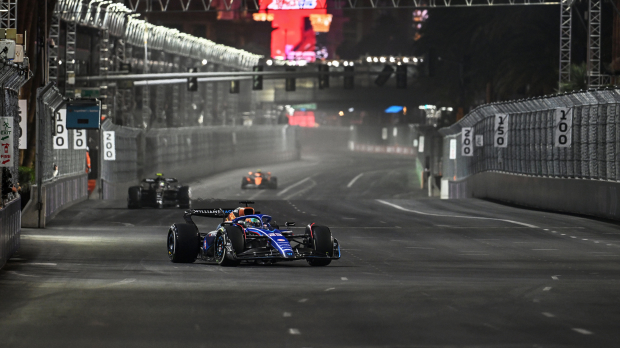 The infamous duo of Fernando Alonso and Lewis Hamilton completed the session in seventh and eighth respectively with Valtteri Bottas and Kevin Magnussen rounding out the top ten.
READ MORE: F1 Qualifying Today: Las Vegas GP 2023 start times, schedule and TV
Quiet start to FP3
The session began with Piastri as the lone car on track, with teams hesitant to run early on and burn up extra sets of tyres.
Ferrari were keen to keep their momentum trending in the right direction and set a clear pace out front early on, leading the rest of the pack by over a second fifteen minutes in.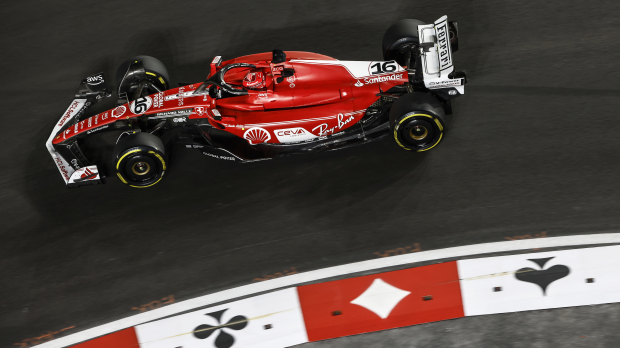 Red Bull were happy to remain in the pitlane while everyone else cleared up the dusty, green track for everyone else, with laptimes as much as three seconds off Friday's FP2 pace.
When the serious running began, Perez fired himself to the top of the timesheets, setting the fastest lap of the weekend and one whole second ahead of his imperious team-mate at the time.
It didn't take long for Verstappen to burst back ahead, setting the first time inside the 34's and lifting himself five tenths ahead of Perez.
READ MORE: F1 Results Today: Las Vegas Grand Prix practice times - SHOCK name keeps Verstappen and Red Bull out of top three
Surprises galore
Surprisingly, with just over twenty minutes left, Mercedes found themselves 19th and 20th having adopted a reserved run plan for the session leaving their drivers with plenty to do towards the end.
Russell lifted himself into the top three momentarily with a good lap, before Fernando Alonso replaced him by going two tenths faster and closer to the Red Bulls.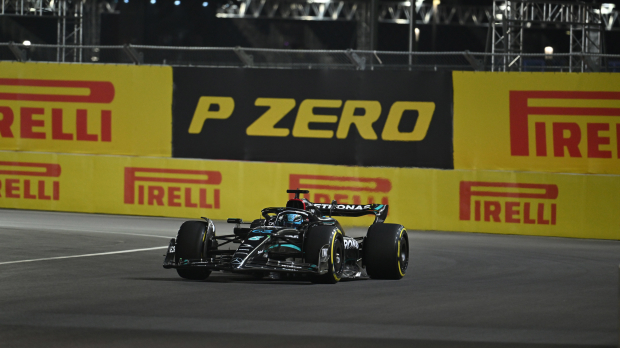 With his second attempt, Russell managed to find enough time to go first with a solid lap, nearly a second ahead of team-mate Lewis Hamilton.
Albon ran third after another good showing for Williams, outlining their clear Q3 potential this weekend, as the big guns warmed up for their final qualifying runs.
READ MORE: Sainz hit with controversial PENALTY after Las Vegas Grand Prix FP1 incident
Sargeant shocks the world
Sargeant shocked everyone with a lap to go second, before Piastri went fastest to prove that track evolution was ramping up faster than anticipated.
Sadly, it wasn't all bells and whistles for Williams as Albon slammed into the wall and lost his tyre – causing a red flag and bringing an end to the session.
Ferrari took a gamble to run late and were unfortunate not to get a true qualifying run late on – but Charles Leclerc was setting purple sectors on his lap.
READ MORE: F1 fans WALK OUT after being left fuming at Las Vegas Grand Prix
Las Vegas Grand Prix practice results - Saturday November 18th
1. George Russell (Mercedes): 1:34.093
2. Oscar Piastri (McLaren): +0.398
3. Logan Sargeant (Williams): +0.552
4. Max Verstappen (Red Bull): +0.560
5. Sergio Perez (Red Bull): +0.613
6. Alex Albon (Williams): +0.633
7. Fernando Alonso (Aston Martin): +0.695
8. Lewis Hamilton (Mercedes): +0.760
9. Valtteri Bottas (Alfa Romeo): +0.815
10. Kevin Magnussen (Haas): +0.974
11. Lando Norris (McLaren): +0.996
12. Nico Hulkenberg (Haas): +1.019
13. Lance Stroll (Aston Martin): +1.160
14. Esteban Ocon (Alpine): +1.204
15. Zhou Guanyu (Alfa Romeo): +1.788
16. Charles Leclerc (Ferrari): +1.815
17. Carlos Sainz (Ferrari): +1.846
18. Yuki Tsunoda (AlphaTauri): +1.994
19. Pierre Gasly (Alpine): +2.392
20. Daniel Ricciardo (AlphaTauri): +3.685
READ MORE: Ferrari issue Sainz health update after shocking Las Vegas F1 crash