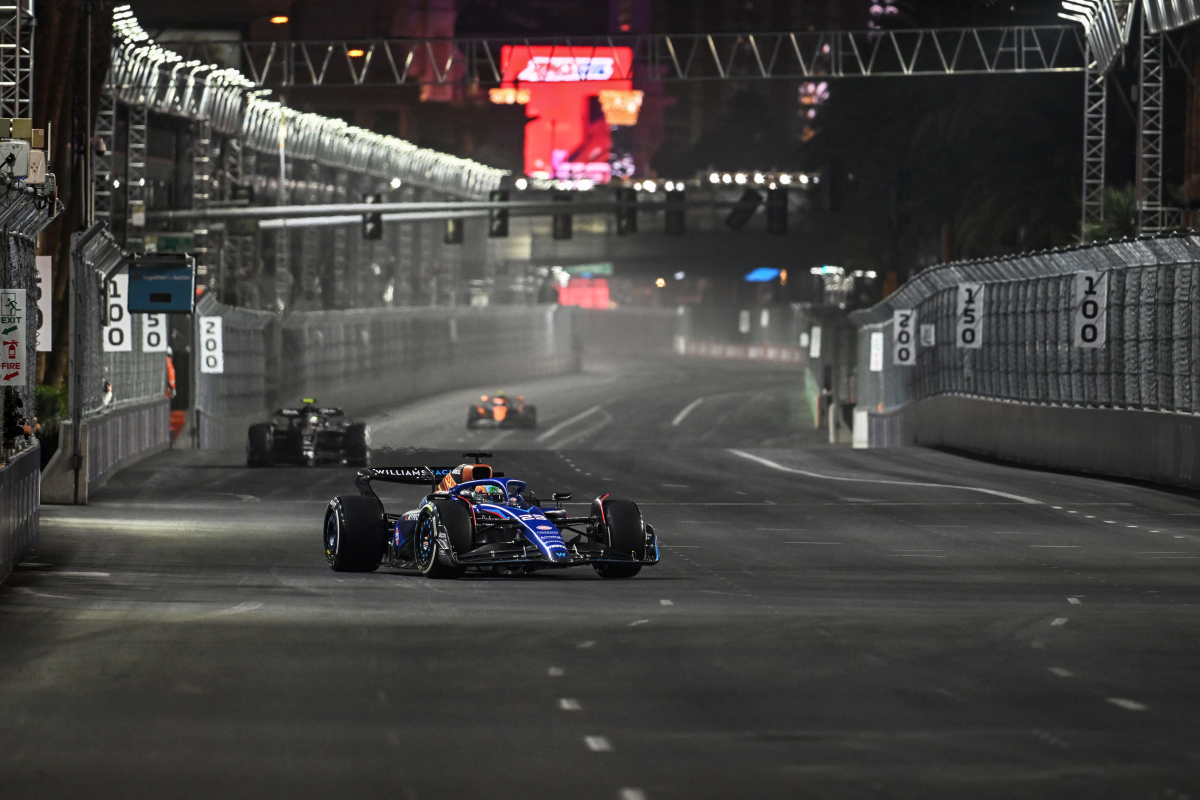 Albon loses WHEEL to cause late red flag in Las Vegas Grand Prix FP3
Albon loses WHEEL to cause late red flag in Las Vegas Grand Prix FP3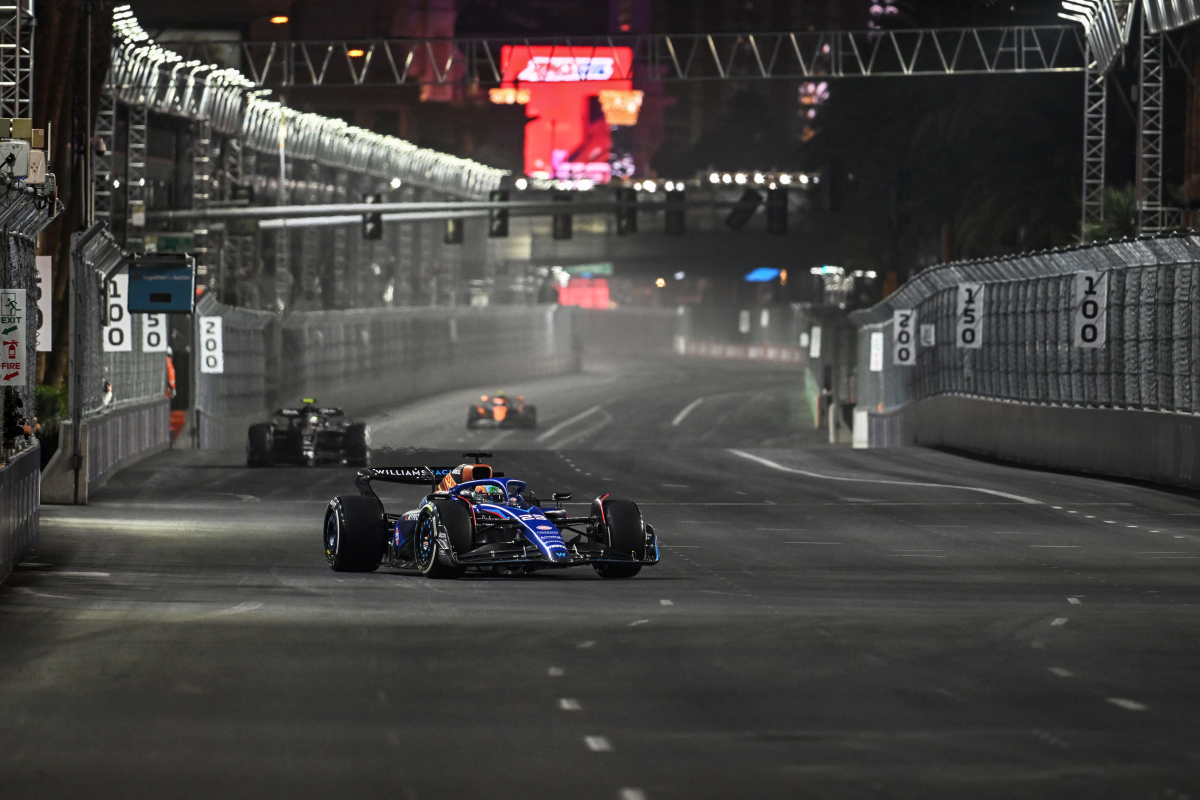 Alexander Albon collided with the barrier in the final five minutes of FP3 at the Las Vegas Grand Prix in an incident that saw the Williams star lose his left rear tyre.
Albon collided hard with the wall at turn five in an impact that caused one of his soft tyres to trundle down the track after coming loose from the car.
Thankfully nobody was hurt as a result of the incident, but a red flag was swiftly brought out that eventually led the session to coming to an early close.
READ MORE: F1 fans angry after being kicked out of Las Vegas GP following FP2 delay
Despite the unfortunate end, FP3 proved to be an incredibly strong showing for Williams.
Albon went sixth fastest, yet in a major surprise, his team-mate, Logan Sargeant, finished in the top three – keeping Max Verstappen and Sergio Perez in the Red Bull behind him.
A promising FP3 with mega pace shown by both Alex and Logan! 🚀

Despite an early end, we're buzzing to see what qualifying will bring 🎲… pic.twitter.com/ZAJZ0SExDA

— Williams Racing (@WilliamsRacing) November 18, 2023
Williams, who once again looked very fast in a straight line, will be pleased that the damage sustained to Albon's car doesn't seem likely to impact his time in qualifying.
Las Vegas Grand Prix FP3 practice results - Saturday November 18th
1. George Russell (Mercedes): 1:34.093
2. Oscar Piastri (McLaren): +0.398
3. Logan Sargeant (Williams): +0.552
4. Max Verstappen (Red Bull): +0.560
5. Sergio Perez (Red Bull): +0.613
6. Alex Albon (Williams): +0.633
7. Fernando Alonso (Aston Martin): +0.695
8. Lewis Hamilton (Mercedes): +0.760
9. Valtteri Bottas (Alfa Romeo): +0.815
10. Kevin Magnussen (Haas): +0.974
11. Lando Norris (McLaren): +0.996
12. Nico Hulkenberg (Haas): +1.019
13. Lance Stroll (Aston Martin): +1.160
14. Esteban Ocon (Alpine): +1.204
15. Zhou Guanyu (Alfa Romeo): +1.788
16. Charles Leclerc (Ferrari): +1.815
17. Carlos Sainz (Ferrari): +1.846
18. Yuki Tsunoda (AlphaTauri): +1.994
19. Pierre Gasly (Alpine): +2.392
20. Daniel Ricciardo (AlphaTauri): +3.685
READ MORE: Sainz hit with controversial PENALTY after Las Vegas Grand Prix FP1 incident