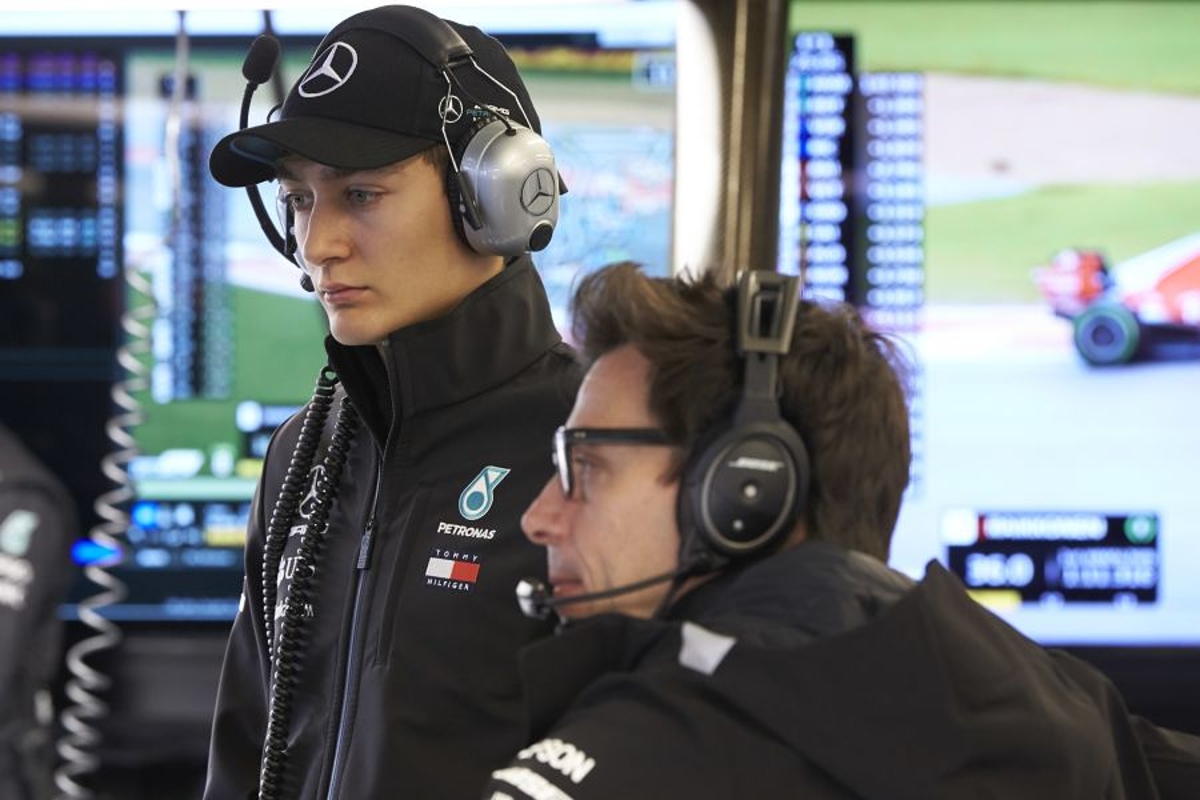 Wolff waves away Russell radio complaints during Brazil GP
Wolff waves away Russell radio complaints during Brazil GP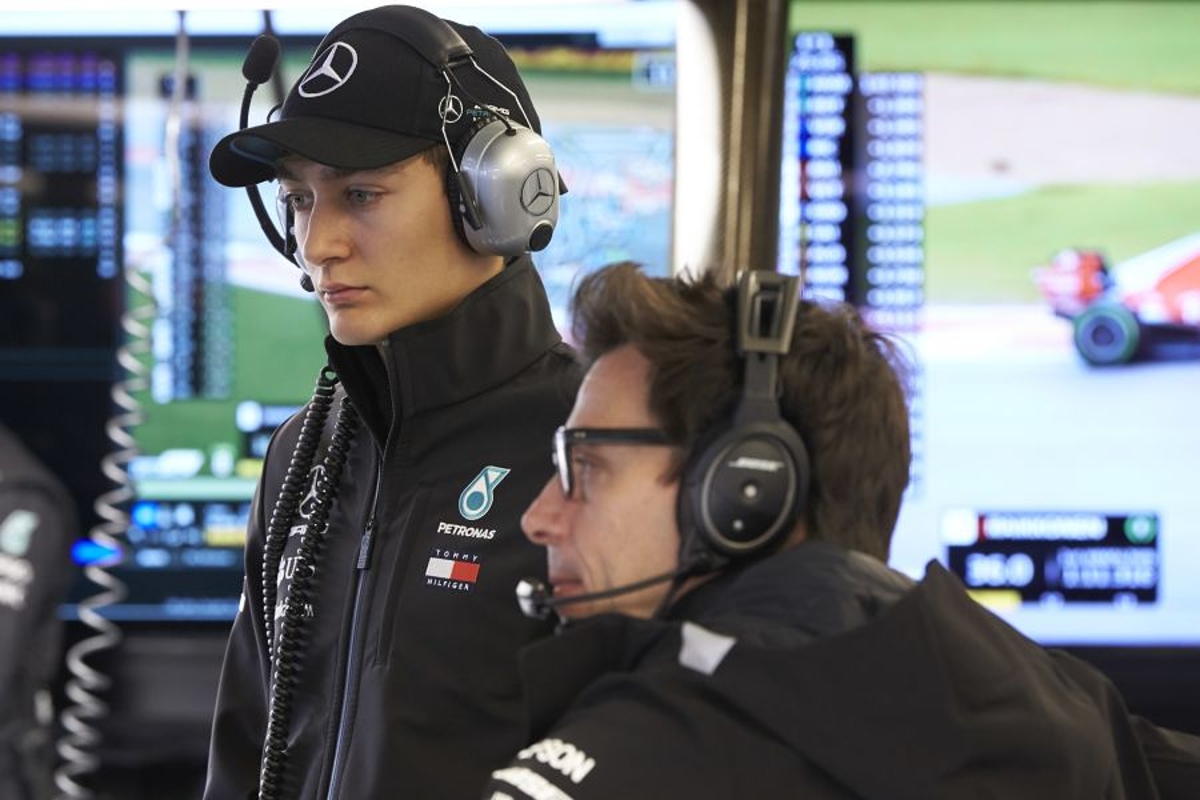 Mercedes principal Toto Wolff has played down George Russell's complaints over the team radio during the Brazilian Grand Prix, labelling his claims as nothing more than "a complete sideshow".
Russell was forced to retire from the Sao Paulo Grand Prix on the 57th lap due to concerns of his car overheating, potentially causing further issues.
The British driver repeatedly voiced his frustration about his performance over the team radio before eventually retiring from the race.
"My feeling is we don't have the pace," Russell said over the radio. "I'm sliding. Are we working together here or are we just doing our own race?
"Do you want to race or concede positions? You want more management, or we go backwards."
However, Wolff has brushed off claims of poor management by Russell and instead pointed to the issue with the car being its speed.
"I think the race [management] and the messages for us today are completely irrelevant," Wolff said. "There was nothing to manage or nothing to say, it's a complete sideshow. I think the fundamental issue is that the car was slow.
"So, I've no problem with things being broadcasted or not because whether it's controversial or not, fundamentally if there's no performance like that and it's off then who cares?"
READ MORE: Hamilton makes gloomy Red Bull prediction ahead of 2024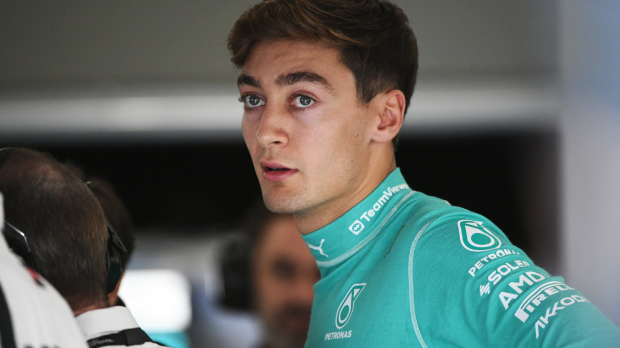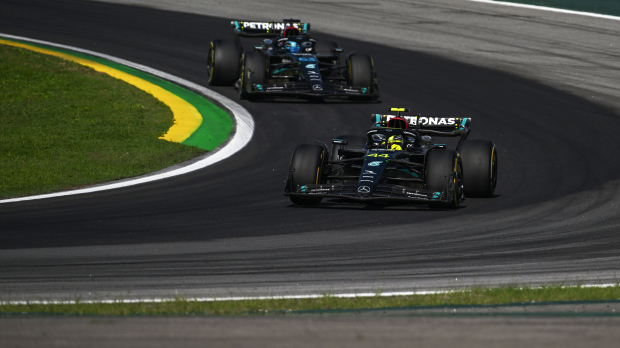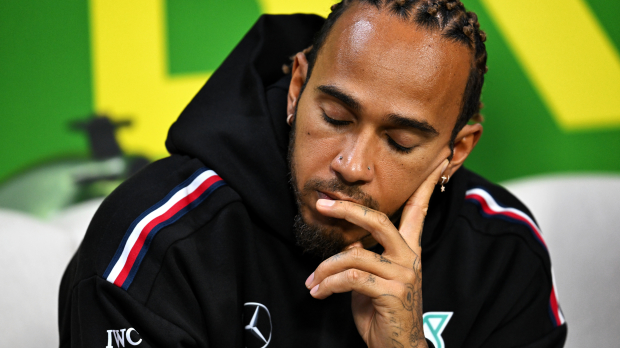 Russell appeared to have regained composure after the race but still conveyed his disappointment with the car.
"Still not too sure what that is as yet," Russell said. "But the pace just hasn't been there. We thought yesterday may have been a one off but clearly it wasn't.
"The car was just slow this weekend. The tyres were just sliding around, and I think that what we were doing was the maximum.
"As I said, something doesn't quite add up, we don't just suddenly lose a second's worth of performance and go from a podium fighting car, to just fighting for points."
The entire Mercedes team expressed their frustration with the performance in Brazil, with Wolff deeming it 'inexcusable'.
"Inexcusable performance," Wolff said. "There are no words. That car finished second last week and the week before and whatever we did to it was horrible.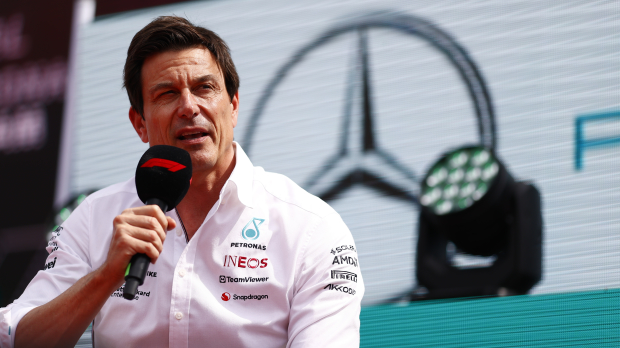 "Lewis survived out there, but I can only feel for the two driving such a miserable thing. It shows how difficult the car is and it's on a knife's edge.
"This car doesn't deserve a win. But the performance today, I'm just lacking words."
Lewis Hamilton endured a mediocre race, finishing in eighth place. He also shared a similar perspective with his colleagues.
"We're pretty slow through the straights and pretty slow through the corners. One to forget, but hopefully there are lots of learnings from today.
"One thing the car is really unpredictable in the sense of one weekend it feels good, one session it feels good. I'm sure we'll go and look at things and find out we should have done these differently.
"But with the one session, it's difficult. Two more races with this thing and hopefully no more driving it!"
READ MORE: Ferrari drivers make identical criticism after Brazilian GP woes