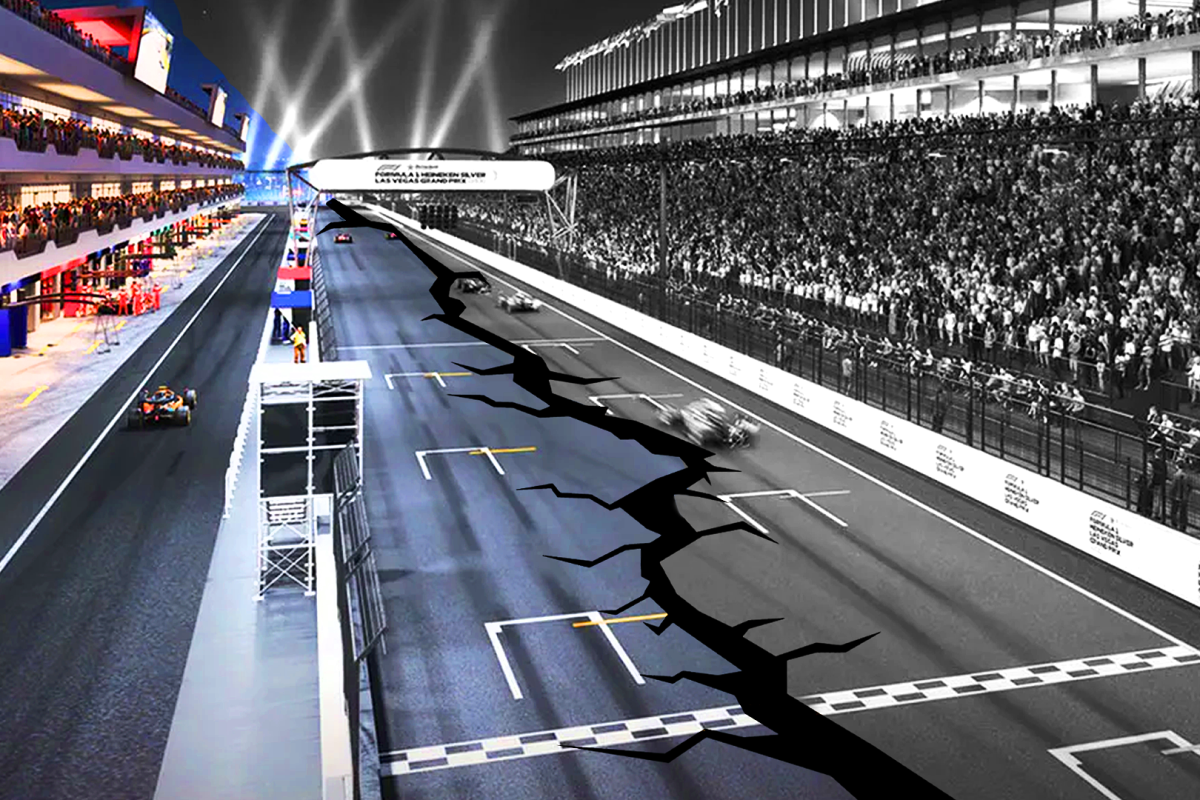 Las Vegas Grand Prix: Locals divided over controversial F1 race
Las Vegas Grand Prix: Locals divided over controversial F1 race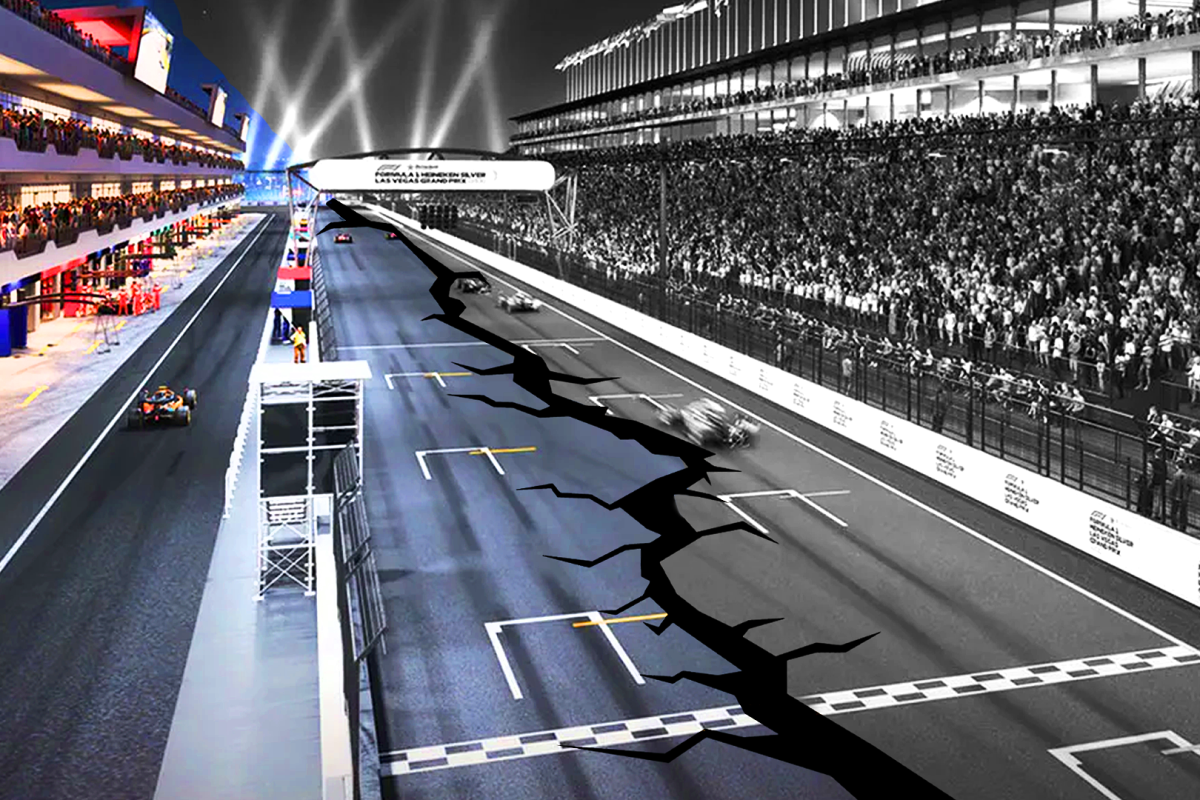 The inaugural Las Vegas Grand Prix has been a whirlwind of excitement and frustration for locals.
Formula 1 is set to make its debut in 'Sin City' on November 16–18, bringing with it a wave of excitement and anticipation.
However, the preparations have caused controversy and disruption, leaving many locals feeling frustrated and questioning whether it's worth hosting such an event.
READ MORE: F1 in Las Vegas: All you need to know about the showdown on The Strip
Las Vegas locals had their say
GPFans have asked Las Vegas locals what they think about their city hosting an F1 race and, to cut a very long story short, not everyone is happy about it.
Traffic jams and construction chaos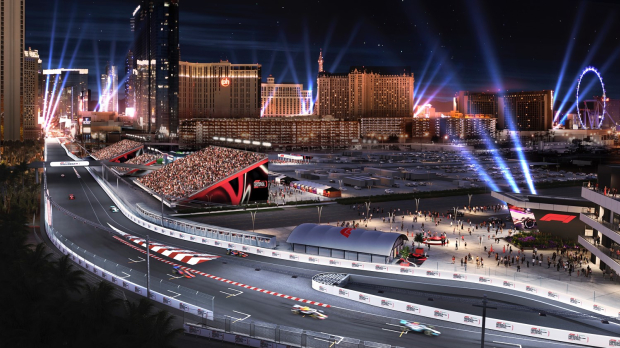 The biggest issue that is affecting locals is the traffic congestion that has plagued the city for months. The construction of the racetrack and road closures have made commuting a nightmare for many residents, especially those who work on the strip.
"I work on the strip, and it has been very aggravating trying to get to work the last half year," said one resident. "Random, unannounced road closures have been horrible and just show how little they care about workers."
An F1 fan also said, "As much as I love F1, it just disrupts everything on the strip. It's already crowded all the time, and hosting a race for the weekend seems like a disaster."
The construction has caused traffic headaches, with people also saying that they get stuck in traffic for at least one hour to get to or from work.
"I work on the strip," said another resident. "I have missed hundreds of hours with my family sitting in soul-crushing traffic with no end in sight."
Even taxi drivers have shared their concern about traffic during the grand prix weekend, which is why the Nevada Taxicab Authority Board decided to impose a $15 surcharge on all fares between Harry Reid International Airport and three resort corridor locations to encourage full workforce participation during the event.
READ MORE: F1 fans set for surcharge hit at Las Vegas Grand Prix
A pandemic or just F1?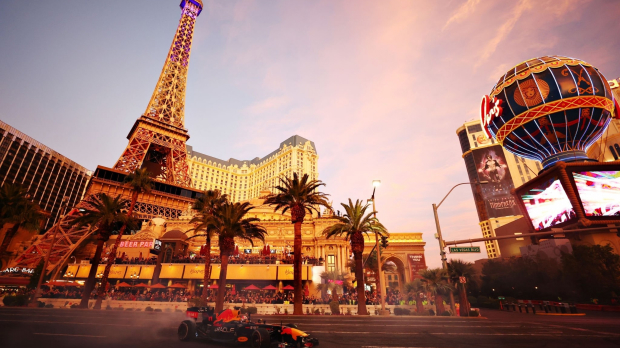 The Las Vegas Grand Prix is causing significant traffic, to the point that the University of Nevada, Las Vegas (UNLV) is now suggesting a virtual learning format for two weeks.
According to some reports, UNLV has also asked instructors to be understanding with students who may face delays due to construction around campus.
Some people compared F1 to COVID-19, saying that "F1 is doing to Vegas what the pandemic did."
Vegas officials blocking view of the race sparks outrage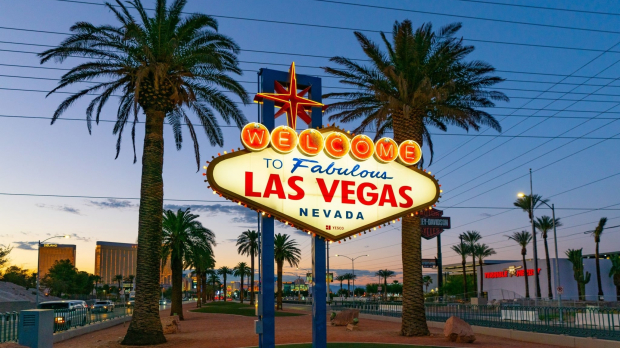 The traffic isn't the only thing that's got locals fired up. Obstructing the view of public places, especially ones as iconic as the strip, also sparked frustration.
"I don't understand how a private company can deny anyone a view of a public way," said an angry resident.
As part of safety precautions, officials decided to cover the pedestrian bridge between the Wynn Las Vegas and the Venetian with a film that blocks views of the track. Locals, however, quickly expressed their displeasure and ripped the film in protest of the move.
Some people are also angry about the 'unaffordable' cost of tickets for the Las Vegas race and the fact that they cannot even catch a glimpse of what's happening on the track while crossing the bridge.
READ MORE: Las Vegas Grand Prix security tightened after protest staged ahead of race
Good intentions, poor execution?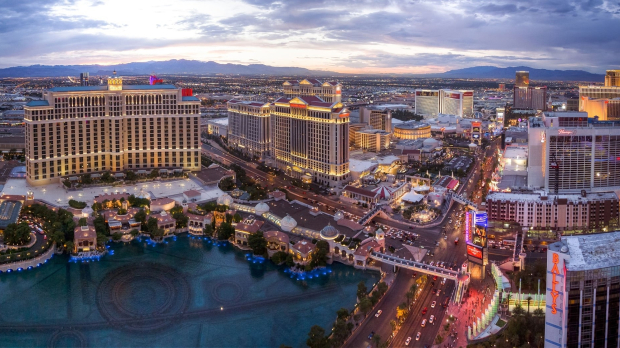 There are also complaints about how the event is being handled and executed, with one describing it as a "perfect example of a good idea executed extremely poorly."
One of the problems people are facing is the decision to eliminate the HG2 section in the West Harmon grandstand despite selling out the tickets.
Although ticket holders will be moved to grandstands at Sphere, it seems like there are some people who are still not very satisfied.
"They scrapped one of the Harmon grandstands due to obstructed views and moved everyone to the MSG section," one local said.
"The problem with this is that you can only enter via your section, so now people who got hotel rooms near Harmon are going to have a fun time navigating their way to MSG on foot."
READ MORE: Las Vegas Grand Prix cancels F1 grandstand construction despite selling out tickets
To add insult to injury, the trees in front of the Fountains of Bellagio have been cut down to make way for grandstands. Those trees are said to have provided rare shade on the strip for more than two decades.
One resident said, "They cut down healthy, mature trees for it, so I'm salty!"
"It's a real shame what F1 has done," said another. "Not only removing those trees, but all that ugly metal down the whole strip."
F1 ignoring the US audience?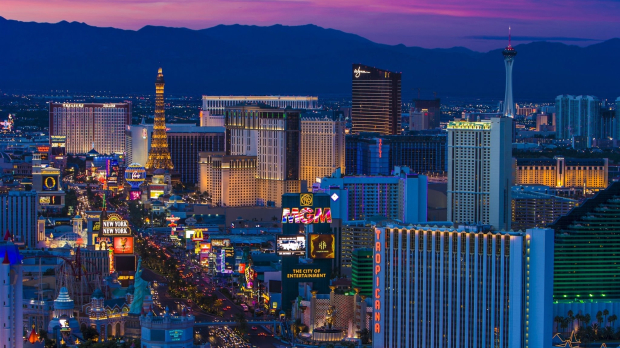 The Las Vegas race will start at 10pm local time on Saturday, becoming the latest race start time in the history of the sport.
F1 said the decision was made with Europeans in mind so they could watch the race on Sunday morning, but this left many US fans scratching their heads over the late start time.
One local questioned whether F1 is really trying to build an audience in the US and said, "The very late start times tell me no. It's at 1am Eastern - that's crazy! Who is Liberty Media trying to serve? It isn't the US."
"I'm a huge fan," he added. "I want the race to succeed. I want the world to see our city shine and be proud of what we accomplished.
"However, what Liberty Media has done as the local promoter has fallen short. They've kind of parachuted in and made all the arrangements with hotels and tickets to favor the wealthy."
"The least expensive standing-room tickets sold out fast and were $500. The least expensive grandstand tickets are $1500 each. Many citizens here, including me, just can't justify spending that money, so we're not going to our hometown race."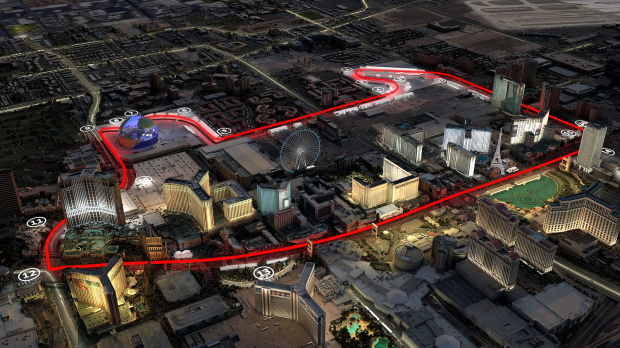 There is also the view that Liberty Media should have done more for the Las Vegas community.
"Liberty Media has done absolutely nothing to ingratiate themselves with the citizens of this city," he explained. "It's been a lot of take and very little give."
"They should have opened up as much of the area as possible for residents to see the race up close. Think of what the VGK or even the Raiders have done for the county. Now think of what F1 has done."
Is F1 in Las Vegas all bad?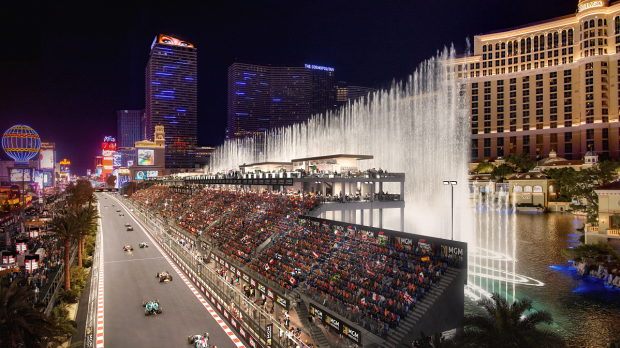 The disruption to the daily lives of locals, the disregard for their needs, and the questionable decisions by officials have left a sour taste in their mouths.
However, some people only see the bright side of it, saying that more F1 events would mean more job opportunities for residents.
They also say it will be a tourism boon for the city, and they are optimistic about the economic impact of F1 in Las Vegas, believing it will benefit the city as a whole.
The estimated economic impact is $1.3 billion, and reports suggest the Las Vegas GP will generate twice the revenue of the Super Bowl, which Sin City will host in February 2024.
The Las Vegas Grand Prix is a mixed bag for locals, and only time will tell whether the benefits will outweigh the costs.
READ MORE: F1 in Las Vegas: 5 interesting facts about the inaugural Grand Prix