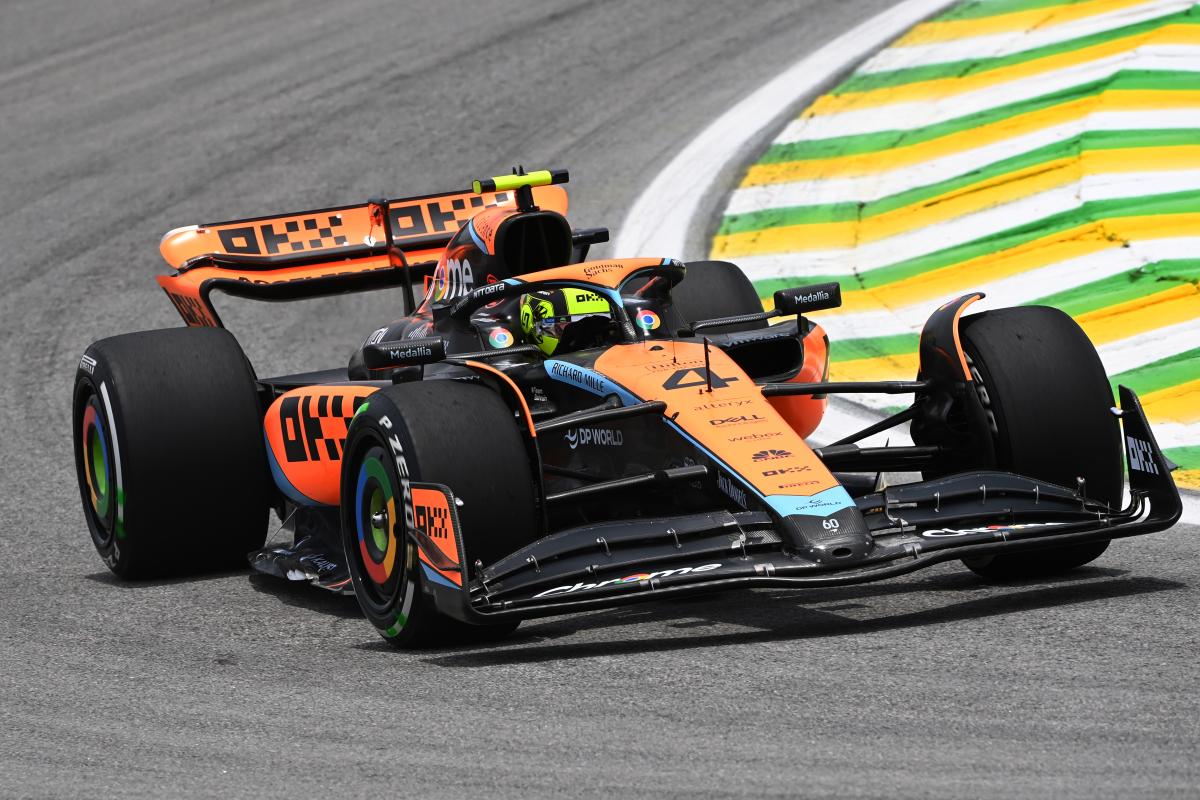 Verstappen beaten as McLaren show true pace in sprint shootout
Verstappen beaten as McLaren show true pace in sprint shootout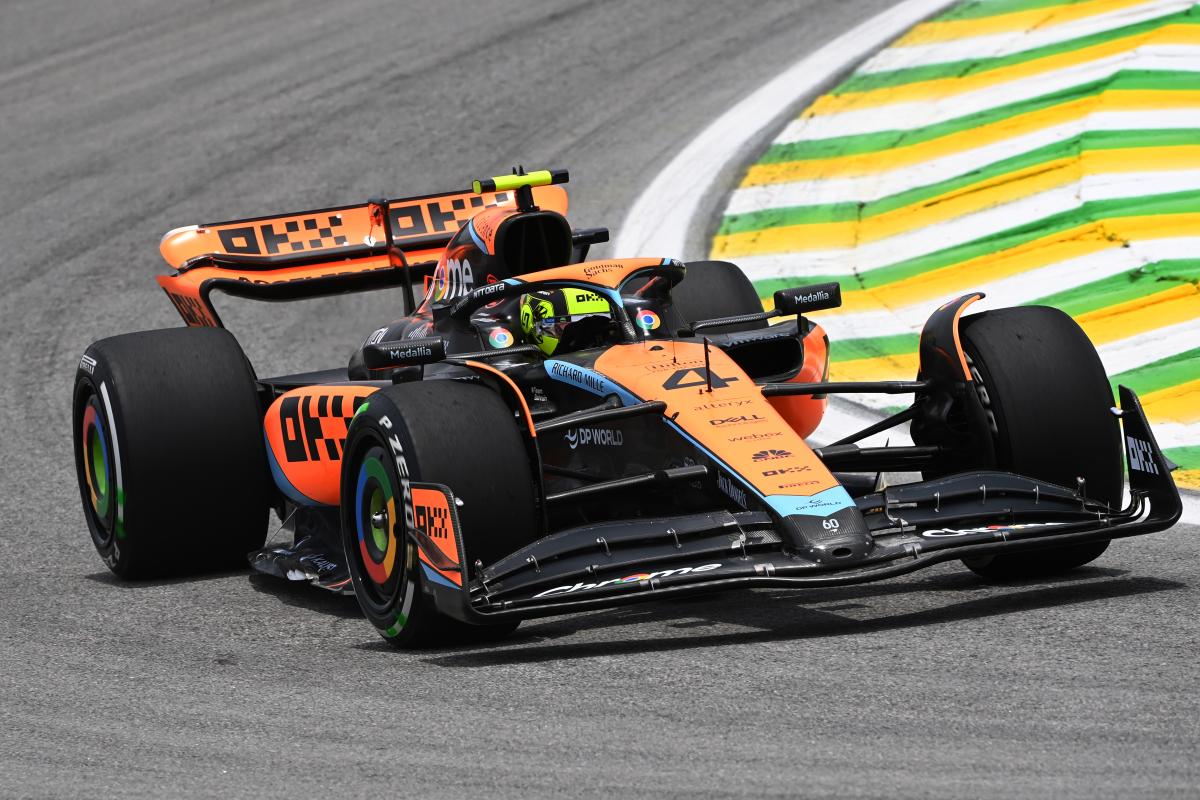 Lando Norris bounced back from a disappointing Friday qualifying, showing that his McLaren team had what it took to challenge for pole position by taking top spot during the sprint shootout at the Brazilian Grand Prix.
He was caught out by changing weather conditions during qualifying for the main race, only producing a time quick enough for seventh despite looking like one of the favourites for pole position.
Now, he has backed up McLaren's impressive pace by beating Max Verstappen to pole position for the sprint race, finishing 0.061 seconds ahead of the Dutchman, although the Brit is under investigation following a pit-lane infringement.
Norris must now report to the stewards for surpassing the maximum delta time, exceeding the imposed time limit between safety car lines, before he can celebrate his pole position.
Verstappen's team-mate Sergio Perez managed to put his car on the second row in third with an impressive lap, ahead of the two Mercedes drivers George Russell and Lewis Hamilton.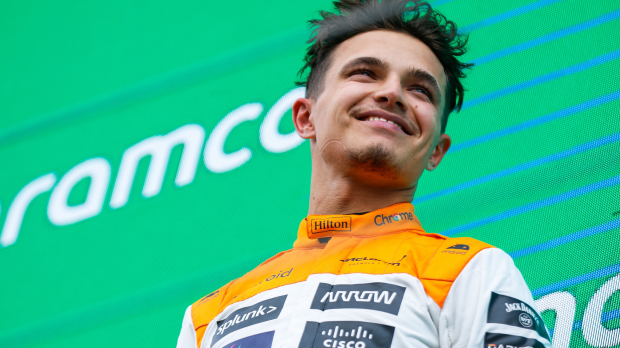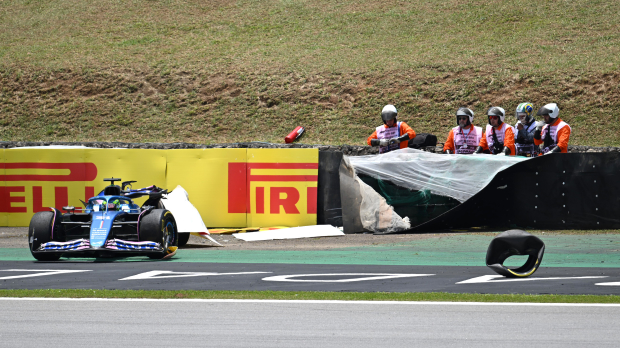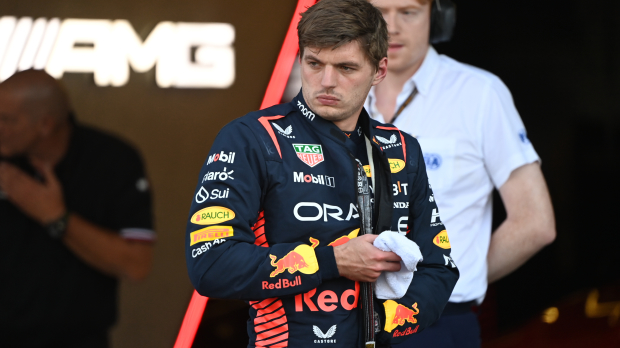 Ocon and Alonso crash saves Piastri blushes
SQ1 came to a premature end, after Alpine driver Esteban Ocon crashed into his former team-mate Fernando Alonso, having lost control of his car as he attempted to pass Alonso whilst on a flying lap. The crash ended the sprint shootout for both drivers.
It was a hefty shunt for Ocon, who reported that he was ok, but it caused a red flag as marshals cleared away the car and fixed the damaged barriers.
For Norris' team-mate Oscar Piastri, that may have come as some relief. The young Australian had just put in a lap only fast enough for 14th with two minutes left in the session, and could have been at risk of elimination from the shootout, but scraped through to SQ2. He qualified in 10th in the end.
The incident involving Ocon and Alonso - who had a turbulent relationship when they were both together at Alpine - will be investigated by the stewards ahead of the sprint race.
Ferrari slow in shootout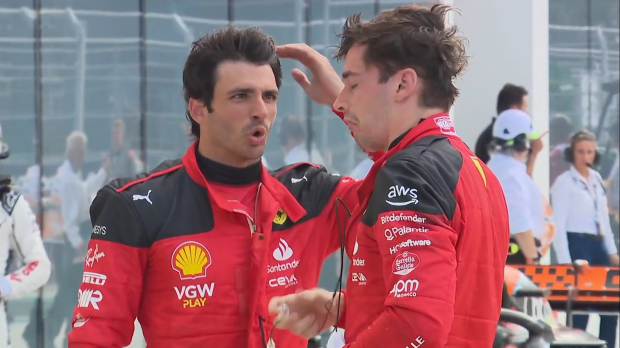 After Charles Leclerc's brilliant performance to qualify on the front row for Sunday's race, Ferrari may have hoped that they would challenge Red Bull once again for pole position.
The team have shown icredible one-lap pace in recent races, backed up by the fact they have snatched four of the last seven pole positions away from Verstappen and Red Bull.
However, both McLaren and Mercedes had the upper hand on the Maranello-based team, and Leclerc will start the sprint race in seventh, with Carlos Sainz down in ninth.
Drivers under investigation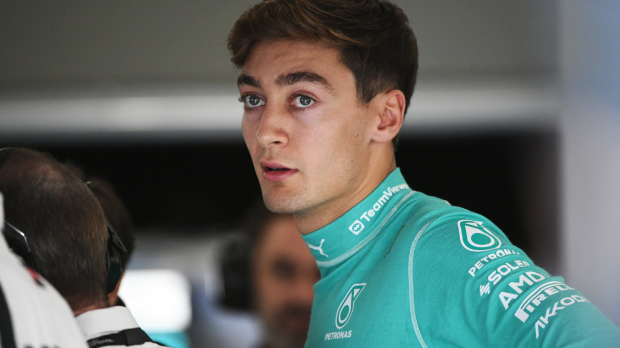 As well as Ocon and Alonso heading to the stewards room after their collision, Piastri, Norris, Ocon and Russell (who has already been served with a two-place grid penalty for Sunday's race) are all under investigation having failed to meet the minimum lap time set by race directors during SQ1.
The rule attempts to stop drivers from taking too long on their out-lap, dawdling in order to try and gain some space to the car in front.
F1 Sprint Shootout Results: Brazilian Grand Prix 2023
1. Lando Norris (McLaren): 1:10.622
2. Max Verstappen (Red Bull): +0.061s
3. Sergio Perez (Red Bull): +0.134s
4. George Russell (Mercedes): +0.235s
5. Lewis Hamilton (Mercedes): +0.318s
6. Yuki Tsunoda (AlphaTauri): +0.397s
7. Charles Leclerc (Ferrari): +0.455s
8. Daniel Ricciardo (AlphaTauri): +0.500s
9. Carlos Sainz (Ferrari): +0.504s
10. Oscar Piastri (McLaren): +0.567s
ELIMINATED IN SQ2
11. Kevin Magnussen (Haas)
12. Nico Hulkenberg (Haas)
13. Pierre Gasly (Alpine)
14. Valtteri Bottas (Alfa Romeo)
15. Fernando Alonso (Aston Martin)
ELIMINATED IN SQ1
16. Esteban Ocon (Alpine)
17. Lance Stroll (Aston Martin)
18. Zhou Guanyu (AlphaTauri)
19. Alex Albon (Williams)
20. Logan Sargeant (Williams)
READ MORE: F1 Sprint Shootout Results: Brazilian Grand Prix 2023 times as Perez fights back with strong display