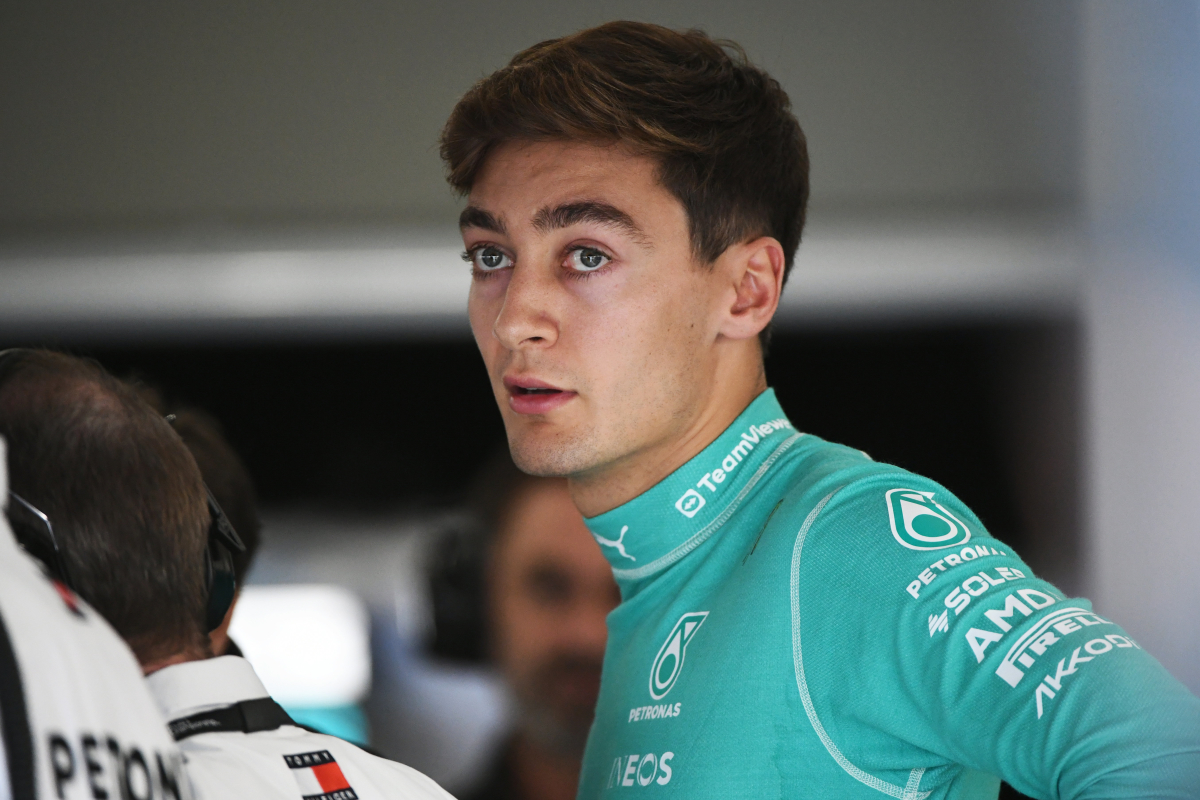 Russell hit with PENALTY over new rules at Brazilian Grand Prix
Russell hit with PENALTY over new rules at Brazilian Grand Prix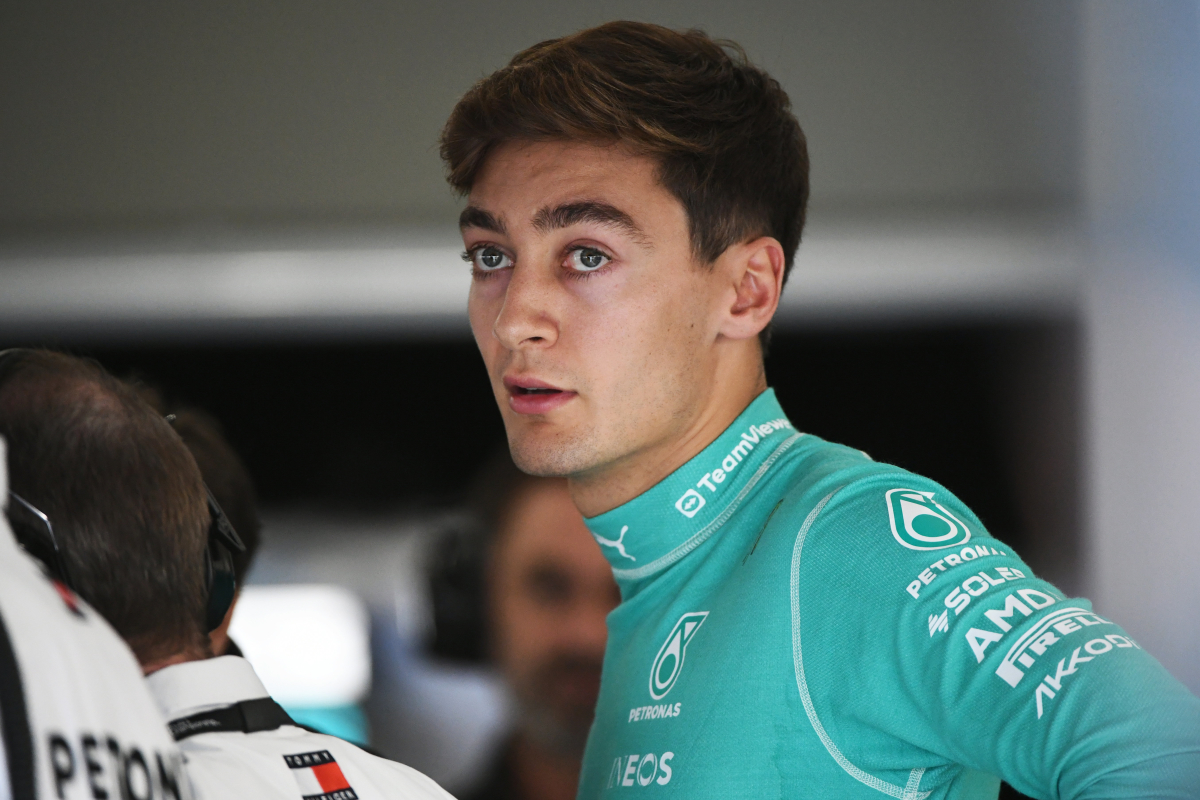 Mercedes driver George Russell has been handed a two-place grid penalty for impeding in the pit lane during qualifying at the Brazilian Grand Prix.
The Brit, who won in Interlagos 12 months ago, was judged to have impeded Pierre Gasly as he came out of the pits.
Rules were changed ahead of this weekend to try and stop a repeat of the Mexican GP qualifying session, and drivers were told to keep to the left when exiting the pits to allow overtaking on the right side.
Russell was investigated for allegedly ignoring those rules, opting to dawdle in the middle of the pit lane, as Gasly attempted to go round him.
The stewards have now handed the man from King's Lynn a penalty of two places for his involvement in the incident and will now start Sunday's race from eighth.
Why was George Russell punished?
"In order to avoid situations like the ones that occurred in Mexico, the Race Director's Event Notes for this event contained a specific clause (item 14) stipulating that it was permitted to go slow in the pit exit to create a gap before crossing the SC2 line," a statement from the stewards said.
"However, by doing so, a driver must stay as far to the left as possible to allow other drivers to pass on the right side.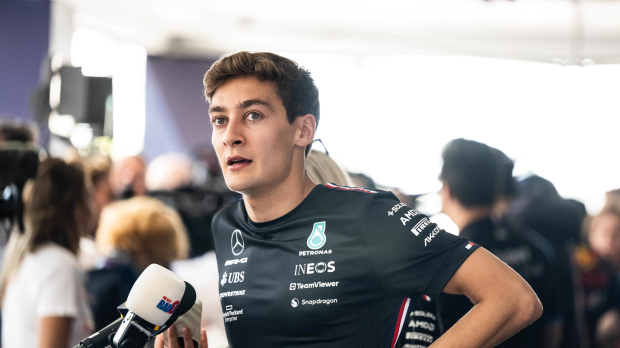 "RUS was exiting the pits, preparing for an out lap. RUS went slow to create a gap for a clear lap, but did not manage to stay completely to the left. As a result, following car(s) were not able to overtake, as intended by the Race Director's instructions.
"This clearly violates the wording and the spirit of item 14 of the Race Director's Event Notes."
In other separate incidents, Esteban Ocon and Pierre Gasly were also penalised for a similar offence and the Alpine drivers have also been given two-place grid penalties and will now start Sunday's race 14th and 15th as it stands.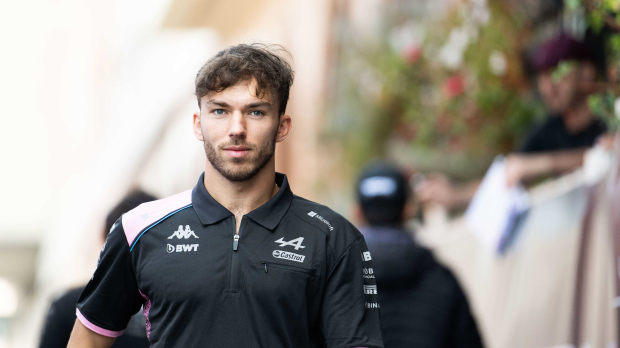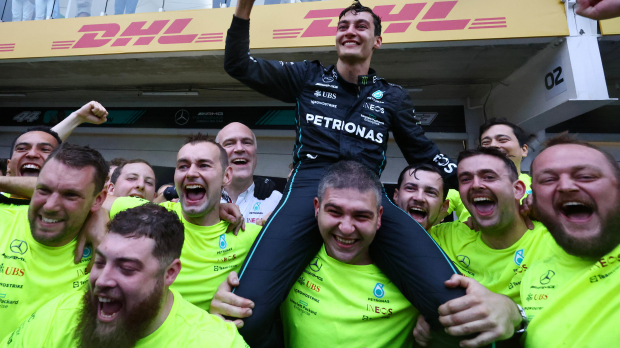 Brazilian GP rule changes
After a fiasco in Mexico that caused a lot of incidents at the end of the pit lane due to drivers trying to find a gap in the traffic both in practice and qualifying, Formula 1 decided to change the rules ahead of this weekend, where the pit exit is very long.
Indeed, Max Verstappen, Russell, Zhou Guanyu and Lando Norris were all investigated after that particular session in Mexico for different infringements, but the stewards were lenient with all four drivers.
Russell will have his fingers crossed that it will be the same later this evening, particularly with him attempting to claim his second career race win at the location of his first.
READ MORE: F1 Brazilian Grand Prix weather forecast - storms threaten Sao Paulo weekend