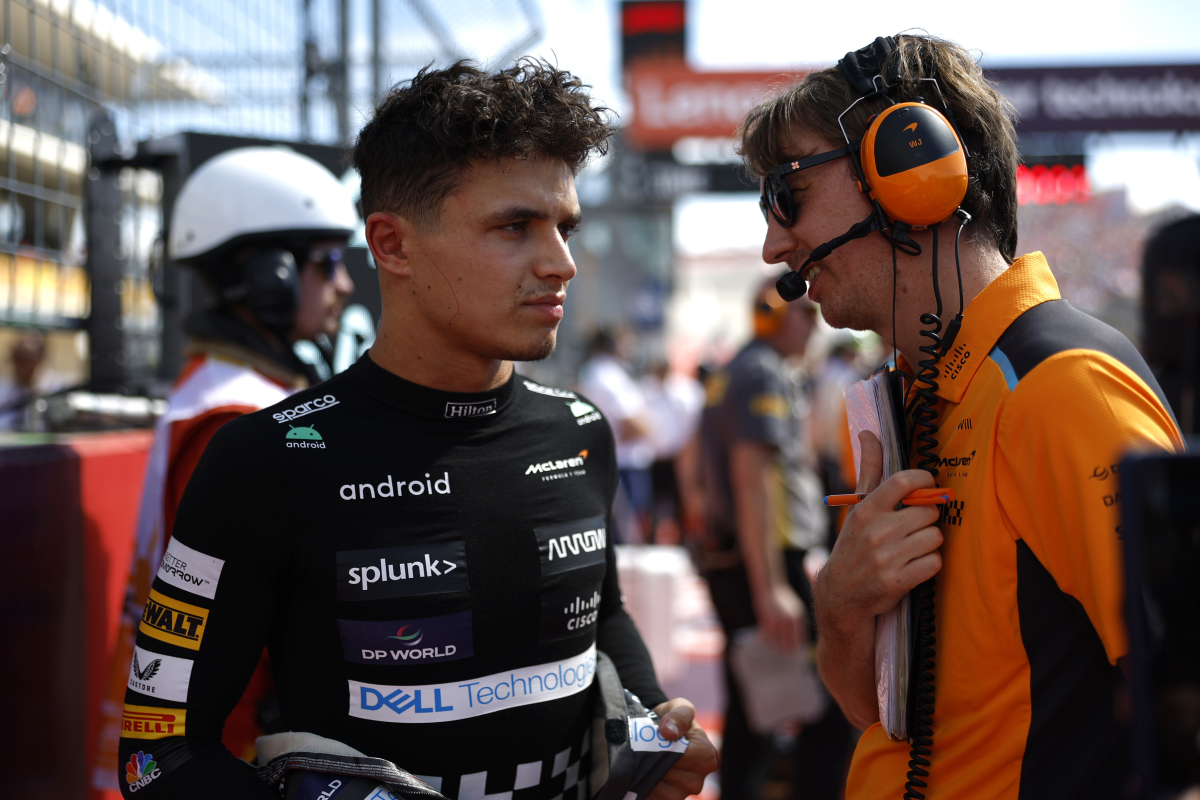 Norris PENALTY decision reached by F1 stewards
Norris PENALTY decision reached by F1 stewards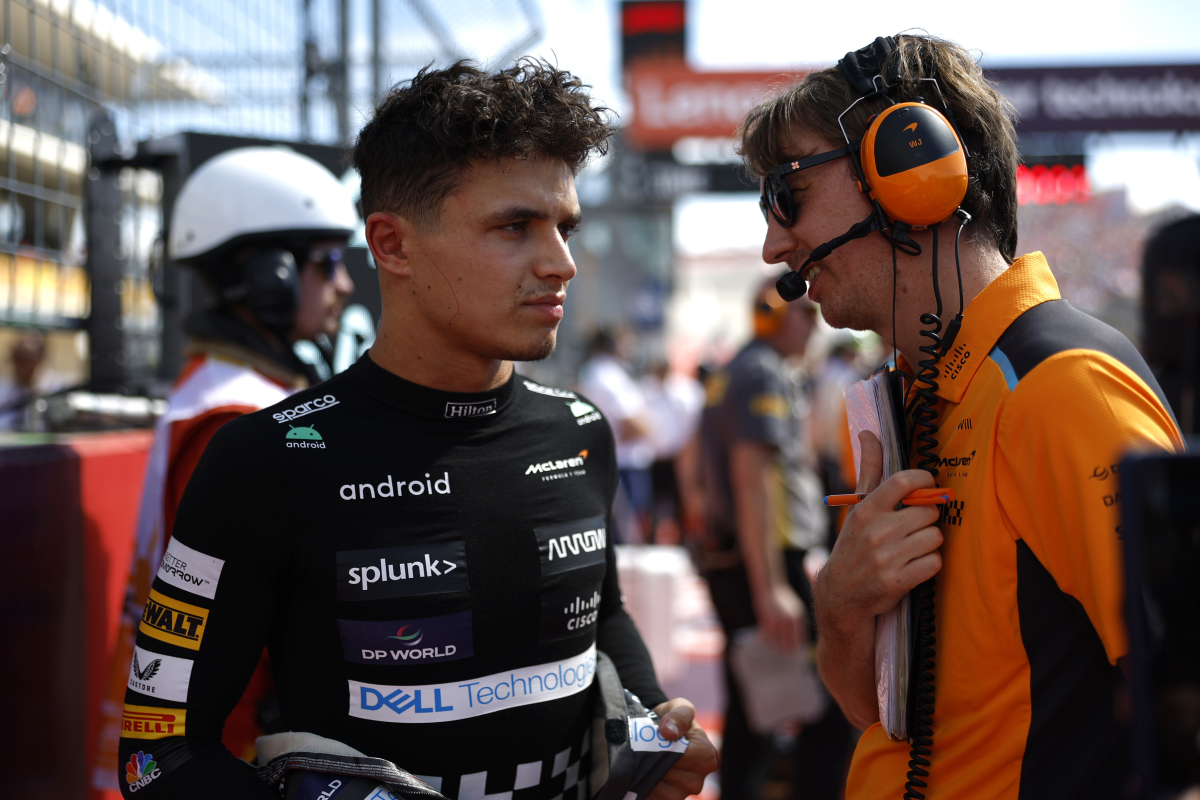 Lando Norris has avoided a penalty and therefore kept pole for Saturday's sprint race in Brazil after the McLaren star was summoned to the stewards.
Norris put in a superb lap in SQ3 to edge Max Verstappen and Sergio Perez to claim pole for the upcoming sprint.
However, Norris was called to the stewards for surpassing the maximum delta time, exceeding the imposed time limit between safety car lines.
A statement from the stewards said: "The Stewards accept that the NOR made reasonable effort to not interfere with the car in front of them and was at the same time well aware that no car was behind them.
"Nonetheless, the cool-down lap of NOR was not impacted by other cars on flying laps. The Stewards determine that they could have done more to manage the delta time in a better way and therefore consider a reprimand to the driver to be appropriate."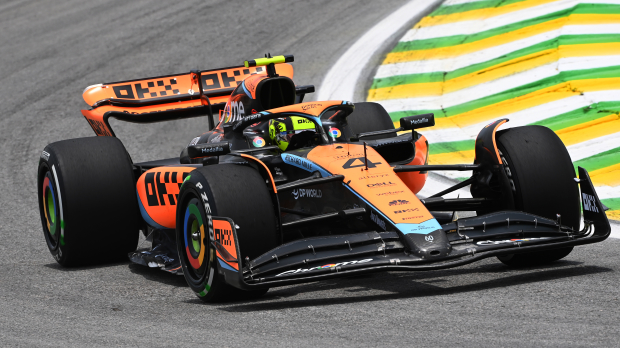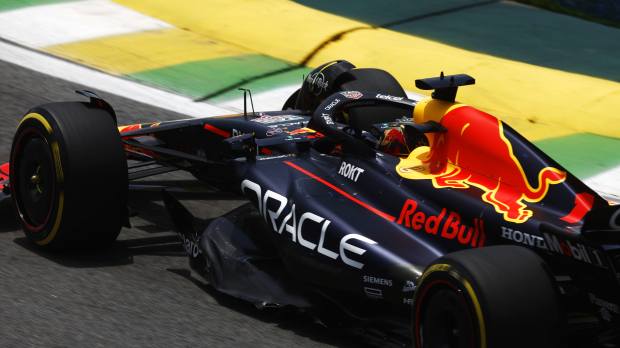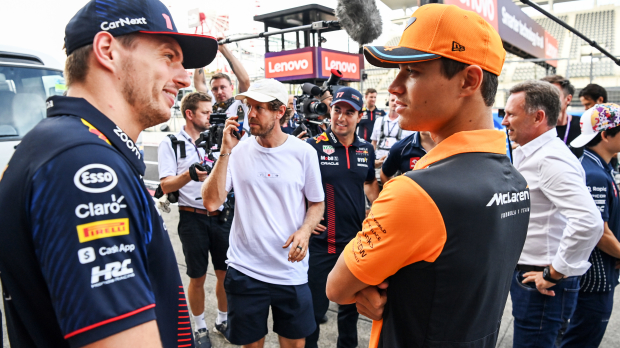 Norris slams 'stupid rule'
Speaking after the shootout, the 23-year-old hit out at what he labelled a 'stupid' rule.
"I have not even been told what it's about," he said.
"I tried to go but there were two cars ahead of me. It's just a silly rule.
"Two cars came out of the pits at a similar time when we crossed the [Safety Car] line so one has to back off. Or else you will race and it will be silly.
"When one backed off I had to back off. This rule is stupid in my eyes."
Elsewhere, Esteban Ocon and Fernando Alonso avoided any further penalty for their respective roles during a nasty-looking incident in the sprint shootout. The stewards determined that neither driver was was wholly or predominantly to blame.
Ocon was also involved in an investigation for exceeding the time limit between the safety car lines, along with George Russell (twice) and Oscar Piastri.
They too avoided punishment, with the stewards stating: "[The drivers] Slowed down significantly to allow other drivers to pass while giving those drivers a clear track."
Yuki Tsunoda, the last driver to be investigated after the session, was also given a reprimand, but like Norris received no further punishment.
READ MORE: F1 teams discussing possible rule change after Hamilton disqualification