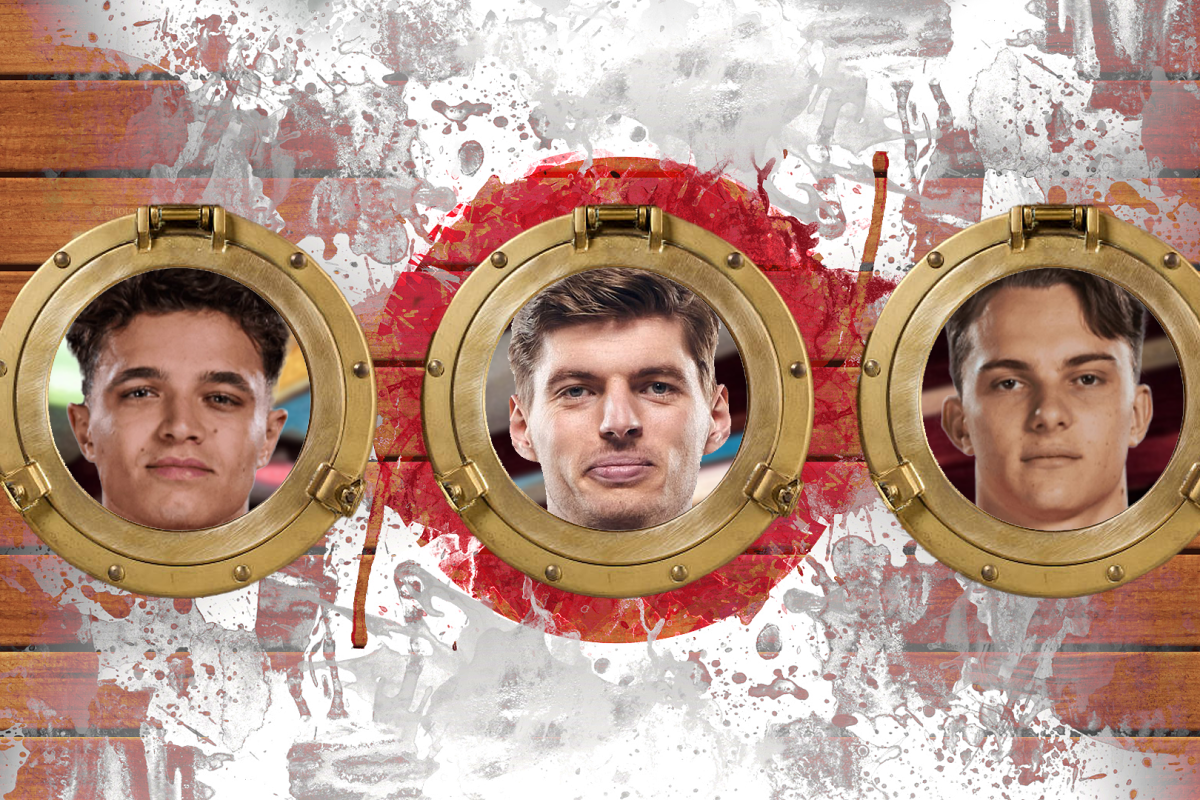 'Like Noah's Ark' – Japanese Grand Prix hot takes
'Like Noah's Ark' – Japanese Grand Prix hot takes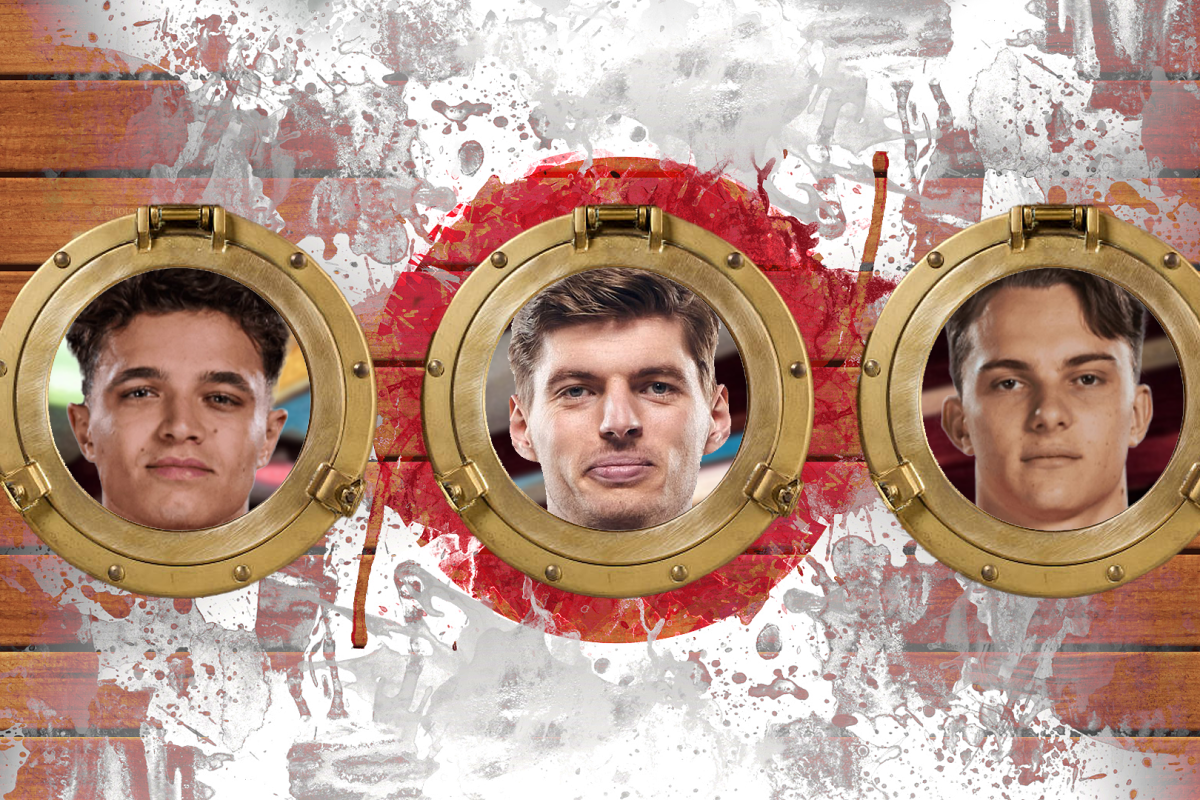 The Japanese Grand Prix saw Max Verstappen win the race and clinch the World Constructors' Championship for Red Bull.
In years gone by, Japan was often the venue for thrilling championship climaxes but it says everything about the sheer dominance of the RB19 this year that the race has shifted its place on the calendar such that we still have six races to go, yet once more a title was won in the Land of the Rising Sun.
This year's Suzuka show was a grand prix packed full of incident, thrills and spills despite Verstappen's 13th win of the season coming in dominant fashion.
Team-mate Sergio Perez endured a nightmare race, retiring – and then unretiring bizarrely – and that was far from the only notable incident from a race which also saw rookie Oscar Piastri achieve his first F1 podium, as he finished third behind fellow McLaren driver Lando Norris.
Here is the GPFans team's takes on exactly what the main talking points were from another fascinating F1 race...
GPFans journalists on the Japanese GP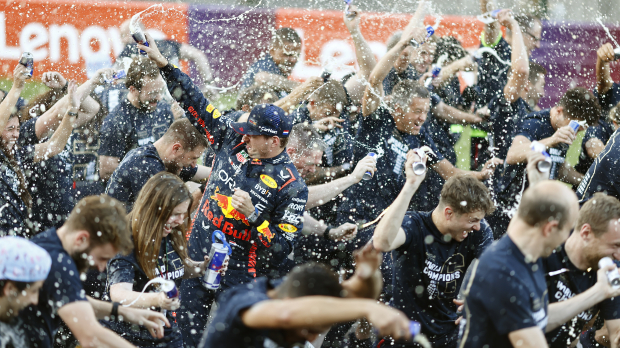 Joe Ellis – Race Reporter
It felt a bit like Noah's Ark, no standout driver out- or underperforming their machine. Main question would be how far can Norris get up the standings, now ahead of George Russell on countback?
Given how far ahead of the rest Norris was come the chequered flag and McLaren's pace in all conditions, whose to say Norris couldn't challenge Lewis Hamilton for third in the drivers' standings on this form?
Stuart Hodge – GPFans Chief Editor
Back to the status quo! Max Verstappen and then a chasm, despite the best efforts of a McLaren team which has enjoyed a magnificent journey since the start of the season, to the rest.
Obviously, different circuits suit different teams, but the overall performance journey the Woking-based outfit have gone on this season has been one of the most enjoyable elements of a mediocre season – as has the rookie campaign of Oscar Piastri which reached a new high-point today. McLaren have gone from abject embarrassment early on, to being the most consistent challengers to Red Bull.
Also, a note on the champions: the RB19 is one of the all-time great cars – inarguably top 10, probably top five, arguably top three – which makes Red Bull thoroughly deserving constructors' champions. I feel Max's margin in qualifying, the best since 2004, underlined just how much of a different class the Verstappen-RB19 pairing is.
As for Checo, it's a complete bottle-job of a season from the Mexican. The first four races and promise of a title fight seem a long, long time ago now.
Lauren Sneath – SEO Lead and Subeditor
Piastri was my MVP for this race, and for the season in general so far – such a stand-out rookie compared with Nyck De Vries and Logan Sargeant, who had another shocker.
Generally, though, it felt like Verstappen was back to business as usual and Lewis Hamilton pulled some stellar moves, though Mercedes' strategy left something to be desired
Shay Rogers – Lead Researcher
One thing that stood out for me is that Alpine made a surprise recovery from Friday before a fairly fraught end to the race as tempers boiled high in the respective cockpits. They looked nowhere (at the back) and ended up in the middle of the pack in the race, albeit with both cars in the points.
Esteban Ocon showed courtesy to let his team-mate through in the final laps of the race, to permit a charge up the field. Pierre Gasly (under heavy orders) nearly failed to obey with the directive but if Alpine are serious about getting back to the sharp end of the grid, it's going to be critical that both drivers are on the same page – unlike today's race.
Matt Hobkinson – Lead Journalist and Editor
More chaotic than normal – but when it settled down, as usual, the subplots carried things!
It was a calm and composed race from Max Verstappen, back to business as usual for Red Bull who are worthy constructors' champions. McLaren continue to impress. In Lando Norris and Oscar Piastri, they have two incredibly talented drivers. With the latter especially impressing on a track he has never raced at before; the future is bright for those in Papaya.
In contrast, what a dismal weekend for Logan Sargeant, Liam Lawson must be waiting for the phone to ring.
Janice Kusters – F1 Journalist
Standouts, and not in a good way, were Perez and that Alfa Romeo pitstop.
Perez couldn't really avoid the incident at the start but, as the race went on, it felt like he was pushing a bit too hard to recover lost ground. That just led to more incidents. He's not exactly doing himself any favours when it comes to his future at Red Bull.
As for that Alfa Romeo pitstop, it was a painful 33.9 seconds to endure, but in the end it didn't make much of a difference because Bottas didn't finish the race anyway.
Ronan Murphy – Social Media Editor
Perez saved the race from being poor, in all honesty.
His wild start livened things up, and then during the middle where nothing was happening, we had the drama of him returning and the rules investigation.
Luis Raya Alvarez – F1 Journalist
It's interesting to see how McLaren, Mercedes, and Ferrari take turns in performance depending on the circuit, getting closer to each other. A great performance by Piastri confirms that McLaren has one of the best driver pairings on the grid, and with the team's improvement, they can achieve great things in the future.
Although Verstappen once again dominated, the chaos in the midfield and at the back made it an exciting race – with some thrilling battles, especially involving Hamilton. Ferrari and Mercedes look to be very evenly matched, as the season heads into its final stretch.