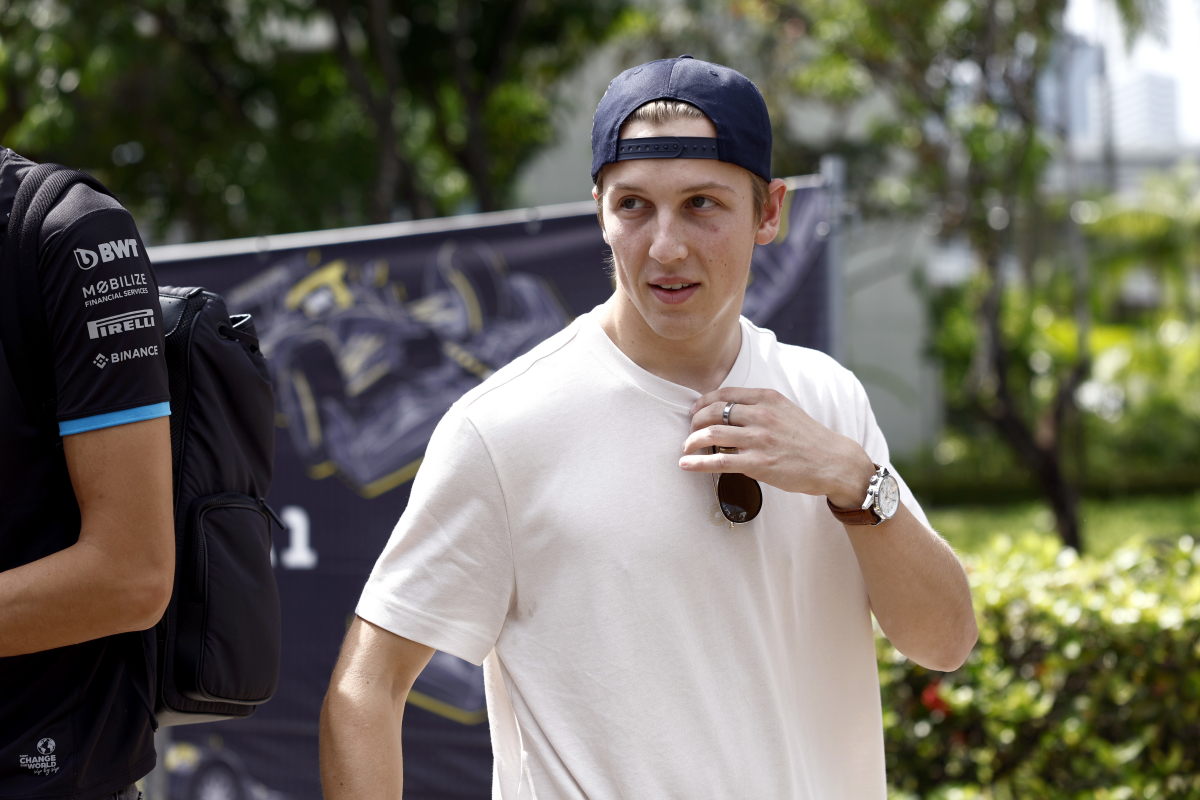 Lawson DESTINED for full-time F1 seat as rookie's struggles pave the way
Lawson DESTINED for full-time F1 seat as rookie's struggles pave the way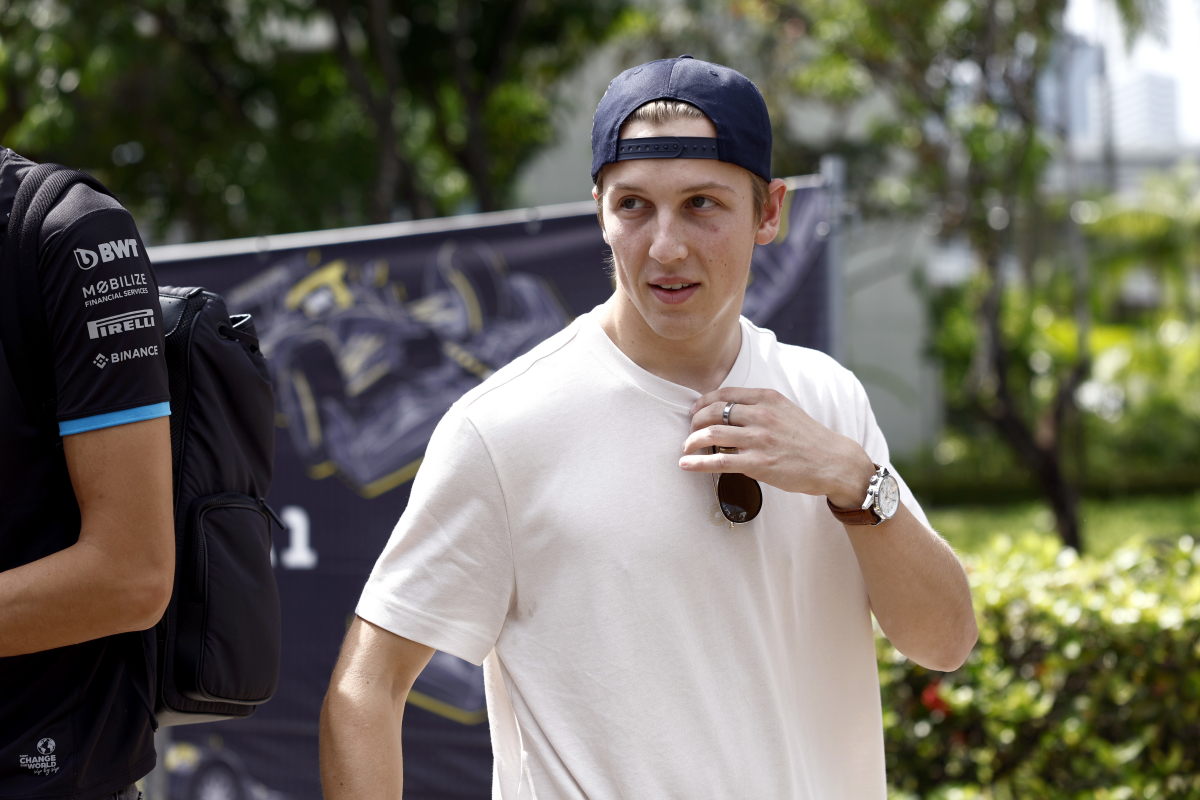 Spare a thought for Liam Lawson.
Thrust into the fray as a fresh-faced rookie after Daniel Ricciardo suffered an injury just weeks into his Formula 1 return with AlphaTauri, Lawson was simply asked to attempt to keep his head above water. Instead, he has mastered the waves.
A rich beam of an unassuming smile etched across his face, Lawson has taken every challenge, every twist and turn across these demanding circuits, in his stride. Crucially, he has the points to back this up, and is an all-round package.
There is a wise head parked on his shoulders and this, combined with his rawness and sheer speed, makes him an enviable target for every team on the grid.
And that is what makes his current role on the sidelines even more staggering. The door, once open for him, was closed shut during the Japanese Grand Prix weekend, with Ricciardo and Yuki Tsunoda filling AlphaTauri's line-up for next season.
READ MORE: Lawson makes CANDID confession over his F1 future after snub
That has left Lawson, reduced to a reserve role once again, out in the cold. He may have secured the team's best result of the season after finishing ninth in Singapore, but even that couldn't change the minds of the decision-makers.
Stuck between a rock and a hard place, Lawson will endeavour to continue impressing with AlphaTauri but with little on the line. It is not in his nature to shirk from driving on the edge, though, and other opportunities may well come calling.
Helmut Marko, Red Bull's long-serving advisor, has asserted that the world champions have a 'luxury problem' with too many drivers and not enough seats, and Christian Horner looks to be hard at work finding Lawson a deserved chance.
Though there has been no concrete speculation, Williams could be his next destination, especially when considering the ominous cloud over Logan Sargeant.
That shroud only increased after his clumsy crash during qualifying in Suzuka, leaving team boss James Vowles exasperated. It would come as no surprise should he decide to look elsewhere, with Lawson the ideal candidate to step in.
King of the crashes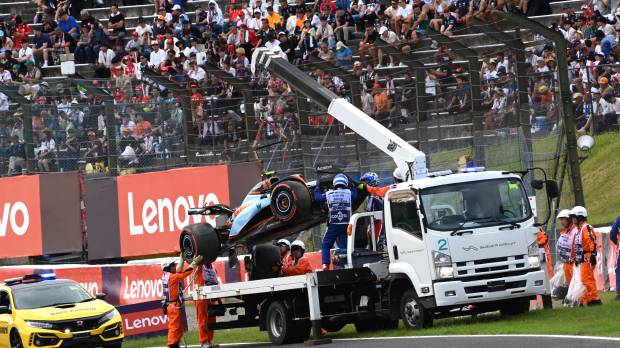 It has ultimately been a below-par campaign for Sargeant to date and ahead of Singapore, it was recently revealed that he is the driver that has endured the most costly smash-ups this year, with an estimated $2.7million (£2.3m) in damages racked up.
His mixed fortunes are quite simply unsustainable. These brief glimpses at a reasonable pace will not be enough for Vowles to take a punt on him for a second season, despite Sargeant having been identified as their prime target last year.
His journey has not been an especially smooth one, either, with Sargeant scrambling into the dying embers of the previous campaign to earn the super license that granted him permission to line up alongside the talented Alex Albon.
It has not been difficult for him to better the achievements of the error-prone Nicholas Latifi but his dogged inconsistency prevents him from polished. Lawson, on the other hand, stands proudly on the opposite end of this particular scale.
He cannot escape the fact, either, that he remains the only driver on the grid without a confirmed seat for next year, with Williams understandably hesitating.
Sargeant is embroiled in a fight for his future in the sport, make no mistake. After spinning out at the Dutch Grand Prix and also enduring a trip into the barriers at Singapore, he has been involved in an incident in three of the past four races.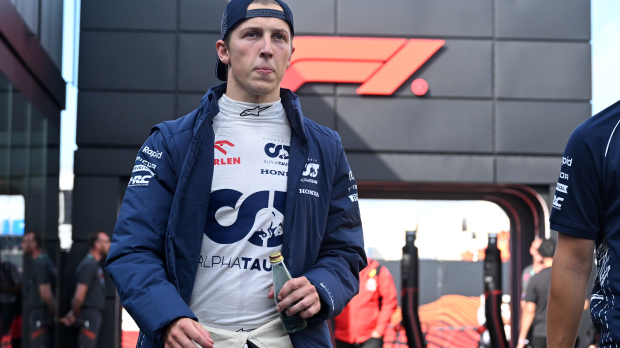 These are costly blotches on his record and speculation over a replacement has mounted, with Aston Martin reserve driver Felipe Drugovich also in contention.
Rumours have also linked Mick Schumacher to Williams for much of the season, though the son of motorsport great Michael is not thought to be in Vowles' thinking.
That has left the aptly-named Sargeant in a shoot-out for his position and at present, he is losing. According to a report from F1 Insider, Williams will not make a decision until Sargeant's home race at the United States Grand Prix in October.
The academy-backed rookie, therefore, has just Sunday's race plus two more to salvage his sinking ship. Perhaps even this would be akin to rearranging the deck chairs on the Titanic, or perhaps he does have a real shot at saving his own skin.
Either way, though, he must improve exponentially. Lawson is breathing down his neck and itching for a chance to hone his skills week in and week out, and judging from his displays so far, he is primed to swipe any challenger out of his way.
For now, the residing feeling around his performances was neatly encapsulated by the crestfallen expression of one Williams engineer after Sargeant's Q1 crash, a broadcasted blend of shock, horror and a creeping sense of acceptance.
This cannot go on and if there is no change, Lawson should be next in line.
READ MORE: Sargeant suffers NIGHTMARE qualifying as Q1 crash causes red flag