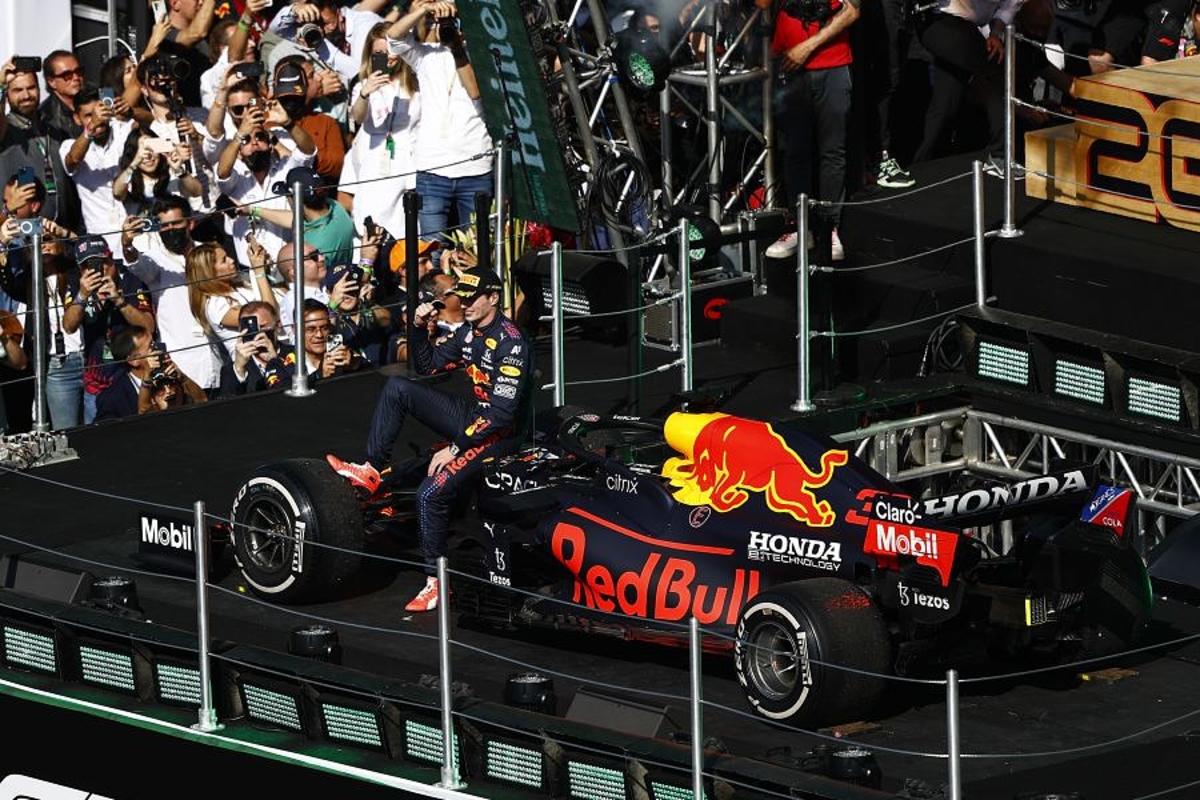 Verstappen targets all-time F1 win record - What to expect at the Mexico City GP
Verstappen targets all-time F1 win record - What to expect at the Mexico City GP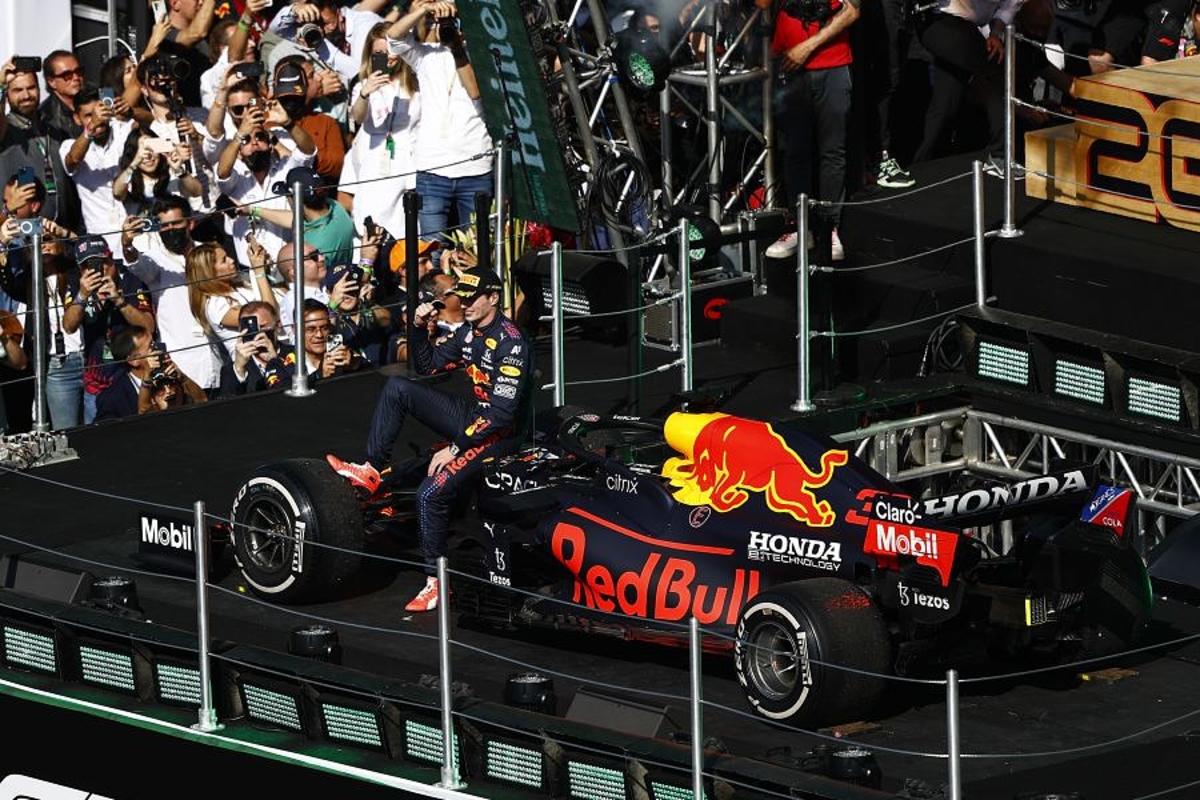 F1 arrives in Mexico City with both the drivers' and constructors' championships already resolved, but there is still plenty of action and intrigue you can expect from the weekend.
Max Verstappen secured a record-equalling 13th win of the season at the United States Grand Prix after recovering from a painfully slow 11.1-second pit stop.
The attention now shifts to the fight for second, with Charles Leclerc's P3 at the Circuit of the Americas enabling him to jump two points clear of Sergio Perez.
But on home soil, Mexican Perez will be determined to put on a show for his adoring fans.
With an awful lot still to play for, here's what to expect at the Mexico City Grand Prix.
READ: Ricciardo concedes "nothing's guaranteed" after McLaren exit
Verstappen targets win record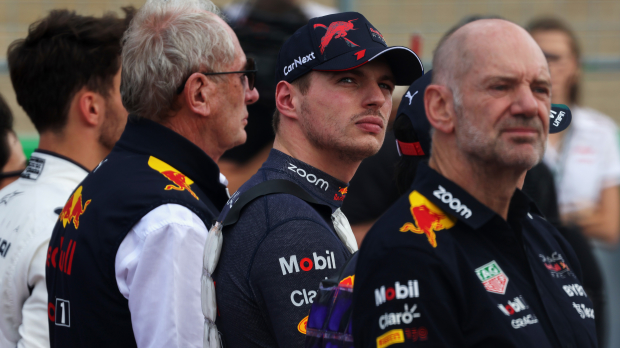 Following his success in the United States, Verstappen jointly holds the record for the most F1 wins in a season with Michael Schumacher [2004] and Sebastian Vettel [2013].
To put this into context, Lewis Hamilton's best record across a season is 11 wins - a feat he has achieved four times since 2014.
Verstappen's current win percentage for the year is tied with Vettel's personal best from his final championship-winning season at 68.42 per cent, a stat that will increase to 72.73 should he win the remaining three races, falling short only of Alberto Ascari's 75 per cent record from 1952.
Budget cap comes to a head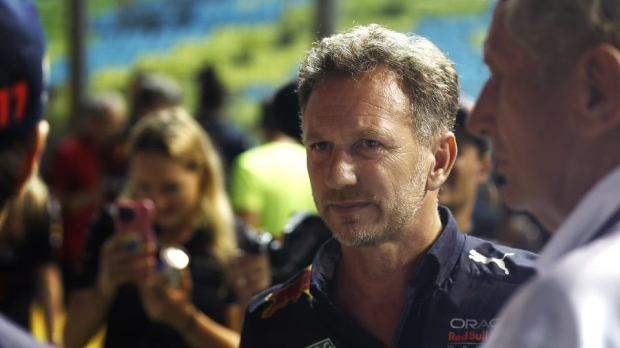 Red Bull and the FIA correctly put discussions over a minor breach of the budget cap on hold following last weekend's announcement of the passing of team owner Dietrich Mateschitz.
But earlier in the weekend, it had been hoped that a lid could be put on the topic that weekend after Red Bull was offered an 'Accepted Breach Agreement' [ABA] by the FIA.
Despite a number of meetings taking place between team principal Horner and FIA president Mohammed ben Sulayem, there was no resolution.
It is likely that Red Bull will confirm its decision on the ABA this weekend, with a timetable of what comes next to be dedicated by this outcome.
Aston Martin also expects to conclude its budget cap dealings this weekend.
READ: Leclerc determined to prevent Verstappen 'era of dominance'
Hamilton's best victory chance so far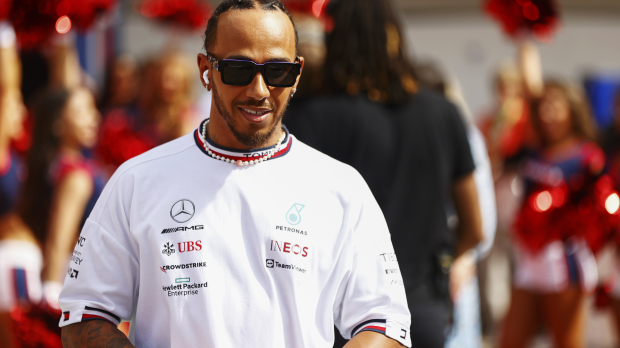 Mercedes is three races from ending a season without a win for the first time since 2011, but the Mexico City Grand Prix represents possibly the best opportunity to break this duck yet.
In the United States, Lewis Hamilton was an easy target for Verstappen given the draggy nature of the Mercedes W13. But this weakness will become a strength in Mexico, with the altitude rewarding high downforce levels.
On a single lap, Mercedes has still been lacking compared to Red Bull and Ferrari but in race trim, this gap has been steadily shrinking.
Team principal Toto Wolff has expressed his 'cautious optimism' for the event, but armed with a new front wing upgrade, could Mercedes simultaneously end Red Bull's eight-race winning streak and keep Hamilton's win-a-year record alive?
Perez and Verstappen deny Red Bull team orders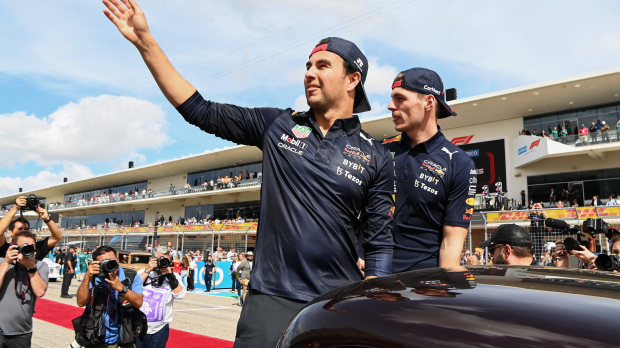 Red Bull may now be focused on securing second place in the drivers' standings for Perez, but don't expect Verstappen to be moving over to assist his team-mate on Sunday.
The Dutchman has made clear his ambition to win as many races as possible this season and has explicitly ruled out that he will sacrifice a victory to Perez.
Possibly more important in this matter is the fact that Perez has stated that he wants to win his home race on merit and not by being gifted success.
As Verstappen stated, if the two drivers are first and second in the closing stages on Sunday, Perez will already be outscoring Leclerc - his main objective for the weekend.
Aston Martin to interrupt Alpine-McLaren battle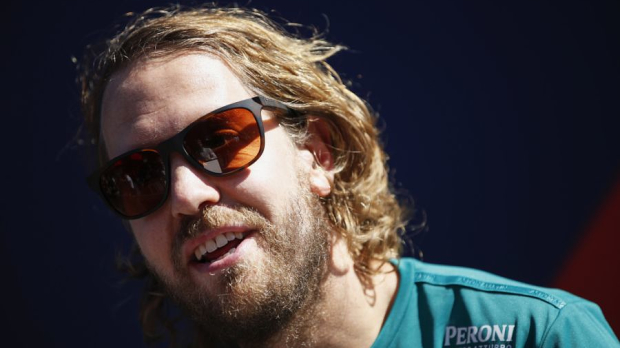 Aston Martin endured a dreadful start to the season before introducing a radical upgrade package at the Spanish Grand Prix which briefly saw its car nicknamed the 'Green Red Bull'.
But only recently have the on-track results reflected the off-track efforts, with 28 of the team's 51 points registered in the last three races.
Aston Martin now trails sixth-placed Alfa Romeo by just a point after climbing rapidly from ninth to seventh.
Such has been the improvement of Aston Martin that Sebastian Vettel and Lance Stroll have been battling with the McLaren and Alpine drivers. With the two teams battling furiously over fourth in the standings, further interruptions in Mexico could swing the battle considerably.