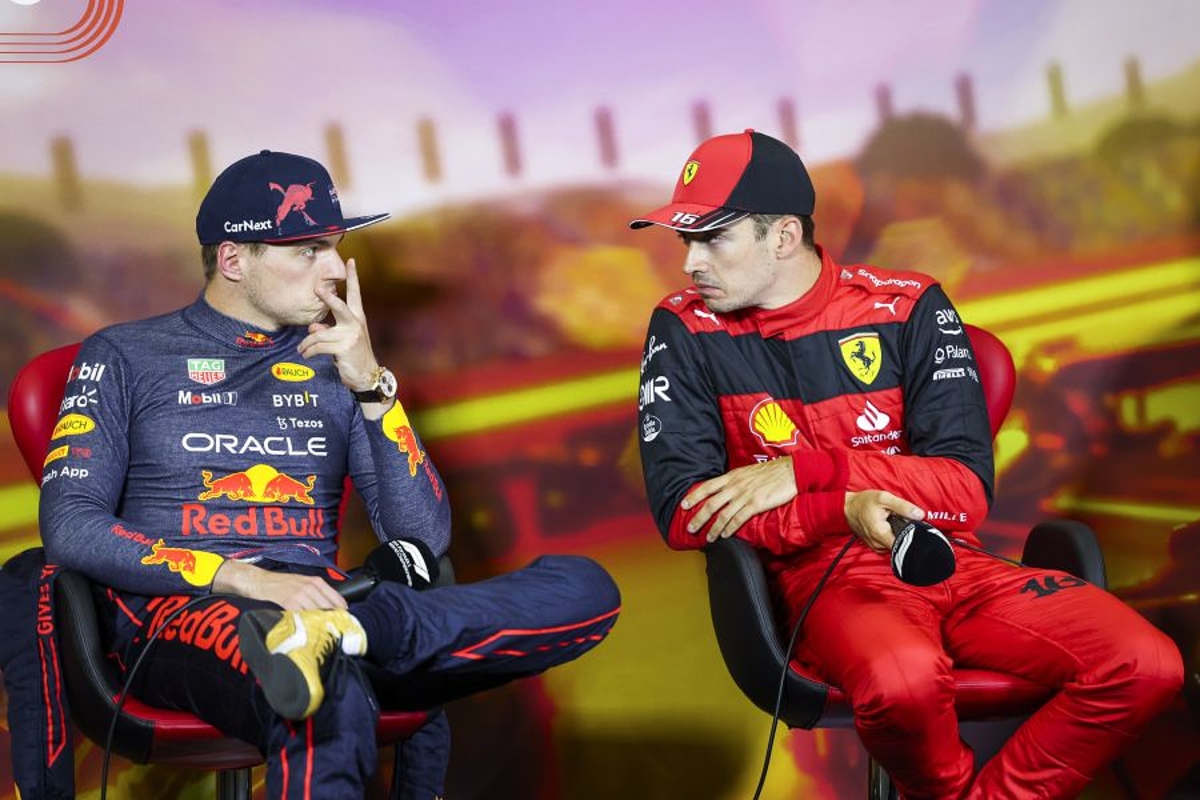 Leclerc determined to prevent Verstappen 'era of dominance'
Leclerc determined to prevent Verstappen 'era of dominance'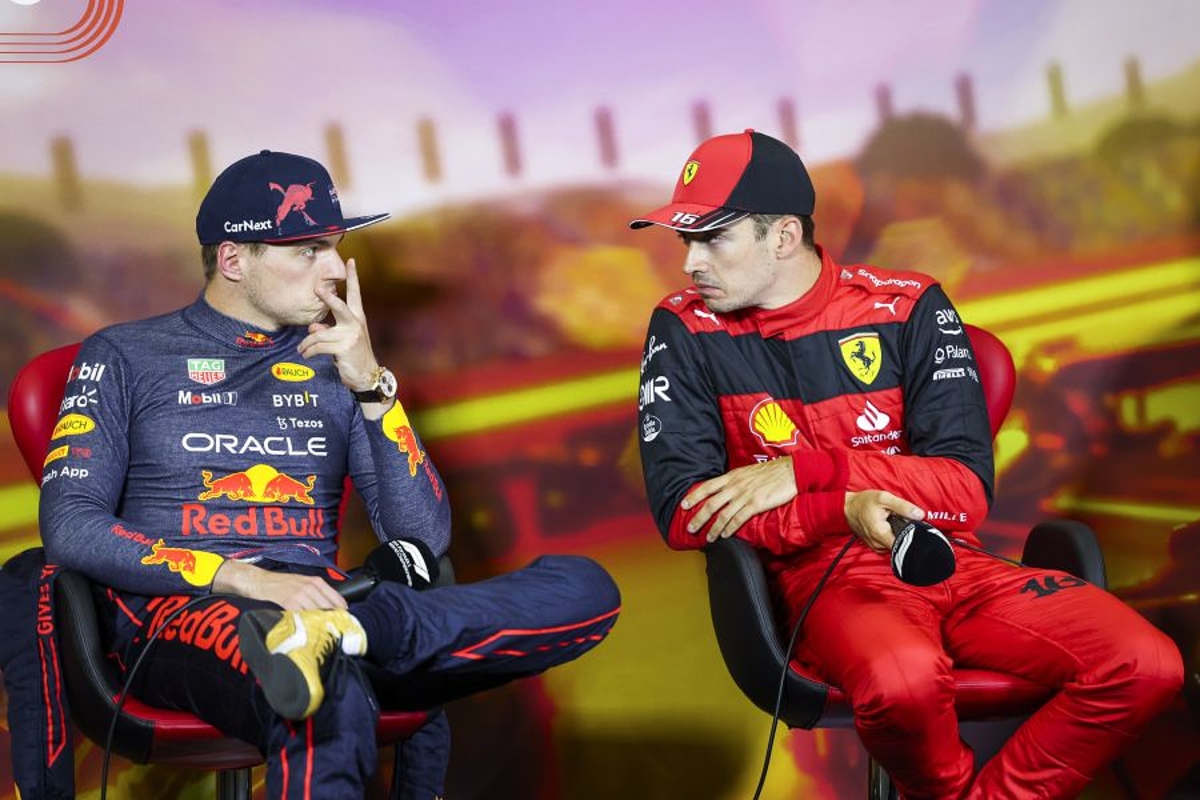 Charles Leclerc "will do everything" to prevent Max Verstappen from enjoying an era of F1 dominance.
The Red Bull driver secured back-to-back world titles at the Japanese Grand Prix and secured a record-equalling 13th win of the season as well as the constructors' crown last weekend in the United States.
Last season marked the end of Lewis Hamilton's time at the top of the table with six titles banked in a seven-year period.
Asked if he believes the sport is now entering an era of Verstappen dominance, Leclerc said: "Well, I hope not.
"I will do everything for it not to happen and we are working as a team for it to not happen obviously. I think it is very clear for us where we need to improve.
"Over one lap, we are really strong and I think we are on the same level as Red Bull; over the course of a race, then we are struggling with tyres.
"So we are putting our effort into that and I hope that we'll see the result as soon as next year."
Leclerc concedes Ferrari failings
Ferrari has come under fire this season for its poor strategic decisions with both Leclerc and Sainz cost points by calls from the pit wall.
Reliability and driver errors have also cost the team and Leclerc added: "Looking back at the season, there's been not only tyre degradation but there has been mistakes, strategy, communication. And tyre management is one of those things.
"And, again, we are trying to use these last races in the best way possible in order to challenge Max and Red Bull for the championship next year.
"But I'm confident we can do that because I know how hard we are working and I'm confident that we are working in the right direction."