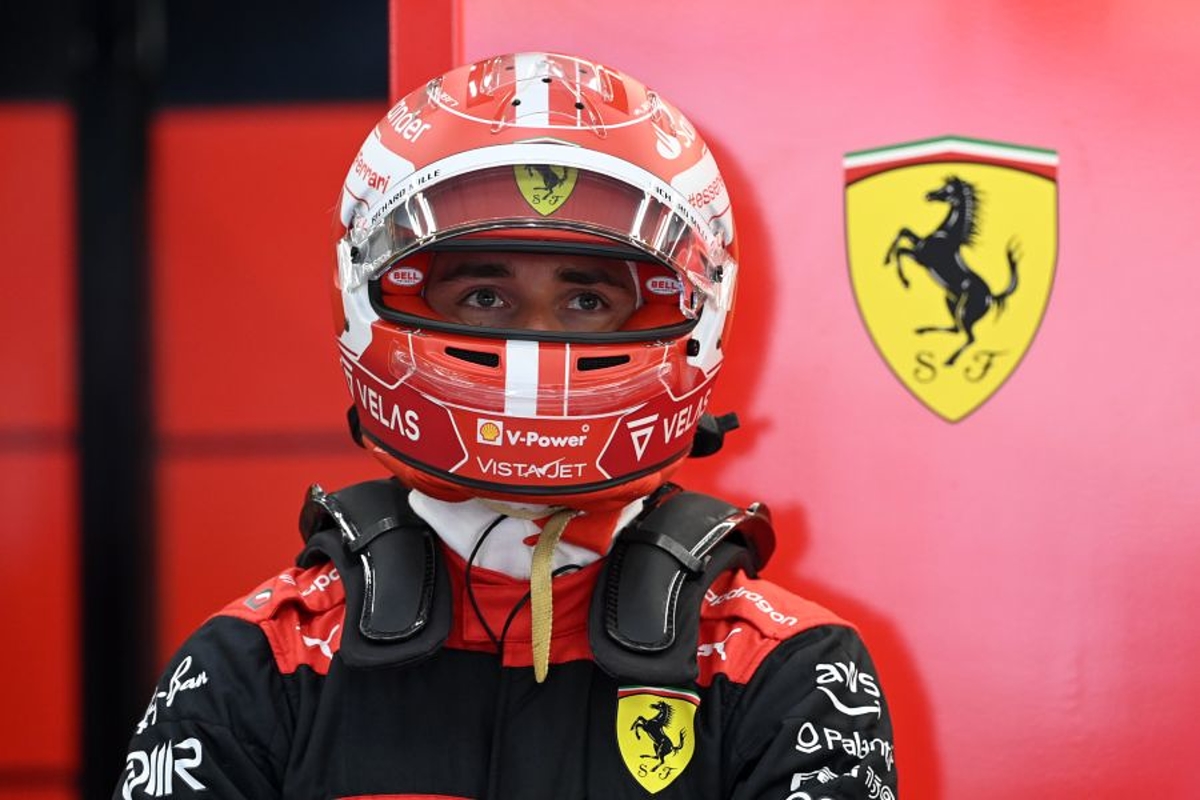 Leclerc sails around Marina Bay as rain causes havoc ahead of qualifying
Leclerc sails around Marina Bay as rain causes havoc ahead of qualifying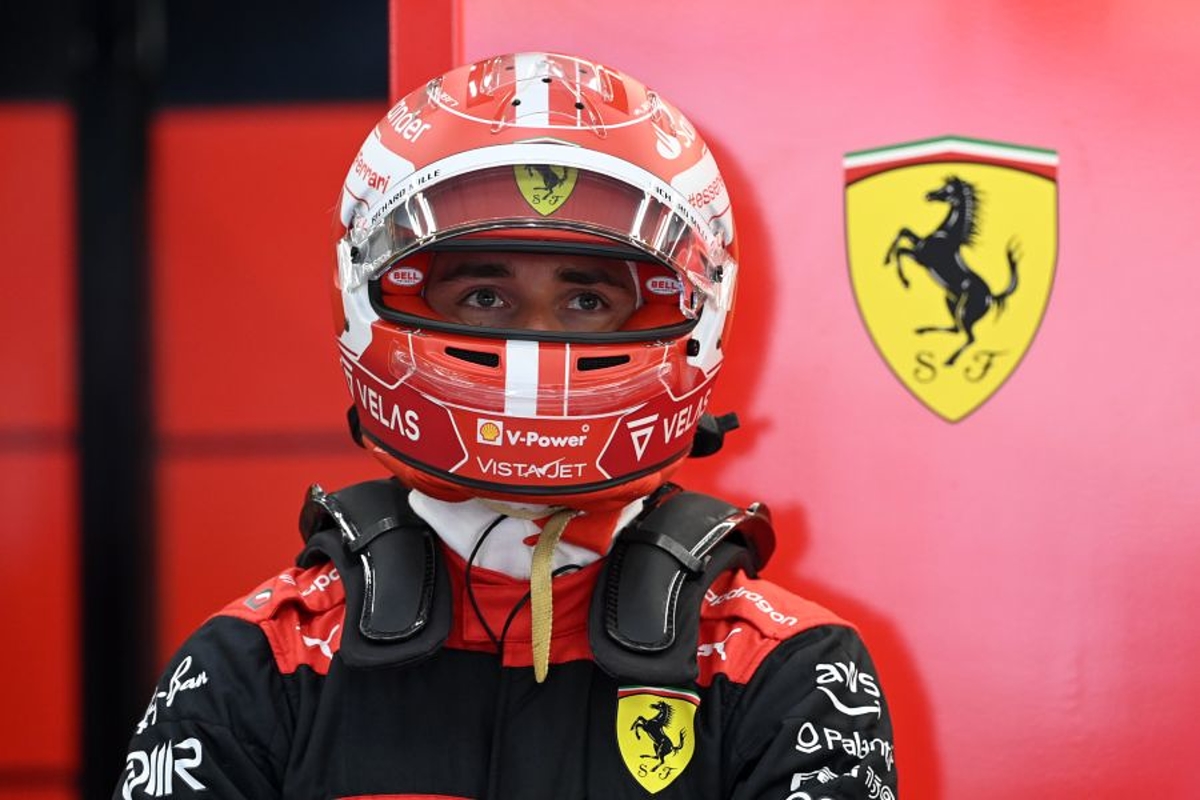 Charles Leclerc emerged quickest from a truncated final practice session around the Marina Bay Street Circuit as heavy rain caused havoc.
On intermediate tyres, the Ferrari driver set a leading time of one minute 57.782s, finishing 0.526s clear of Red Bull's reigning champion Max Verstappen.
The Dutchman was the only driver to finish within a second of Leclerc, with the duo just two of five who managed to post laps below two minutes.
Carlos Sainz was 1.066s adrift, followed by Alpine's Fernando Alonso and Sergio Perez in his Red Bull, the Mexican with a lap of 1:59.526s.
The half-hour of running that was allowed due to the conditions was crucial given there is the possibility rain may affect qualifying.
The rain was torrential in the build-up to the session before eventually easing just as it was scheduled to start and finally stopping about 15 minutes in.
The FIA, however, opted to keep the pit lane closed, although it allowed the clock to count down to ensure qualifying would start on time at 9pm local [2pm BST].
Trackside marshals worked feverishly to remove as much standing water as possible to allow the pit lane to open, which was the case after exactly 30 minutes, leading to a cheer from the fans in the grandstands.
Despite the half-hour available, there was appreciably no rush to be the first driver out on track, and it was another two minutes before AlphaTauri's Pierre Gasly took the plunge on full wets, with his opening lap a 2:09.894s.
As the drivers slowly drip-fed their way onto the circuit, after 13 minutes, Verstappen lowered the time to 2:06.872s after taking to the track on the intermediate compound.
That was swiftly lowered to a 2:02.098s, leading to every driver eventually opting to switch to the intermediates, in particular, as the conditions on track slowly improved.
After a 2.00.093s from Leclerc, with eight minutes remaining, Verstappen became the first driver to dip below two minutes as he posted a lap of 1:59.456s.
In contrast, Lewis Hamilton and George Russell were very tentative on their opening timed laps on the intermediates, with the duo the last to set times.
By the time Hamilton did so, with just four minutes remaining, he was 6.779s adrift of Leclerc who had lowered the best time at that stage to 1:58.899s.
It was clear neither Russell nor Hamilton were able to switch on their tyres, which has often been a trait of Mercedes' W13 this season in cooler conditions.
Russell and Hamilton ultimately had to settle for ninth and 12th quickest respectively, the latter 3.438s off the pace, and they will now be hoping there is no further rain and qualifying is run in the dry.
Williams' Nicholas Latifi was slowest, 5.728s down.
Singapore Grand Prix final practice results
1, Charles Leclerc [Ferrari] 1:57.782
2. Max Verstappen [Red Bull] +0.526s
3. Carlos Sainz [Ferrari] + 1.066s
4. Fernando Alonso [Alpine] +1.647s
5. Sergio Perez [Red Bull] +1.744s
6. Lance Stroll [Aston Martin] +2.591
7. Esteban Ocon [Alpine] +3.129
8. Sebastian Vettel [Aston Martin] +3.225
9. George Russell [Mercedes] +3.228
10. Daniel Ricciardo [McLaren] +3.254
11. Kevin Magnussen [Haas] +3.307s
12. Lewis Hamilton [Mercedes] +3.438
13. Pierre Gasly [AlphaTauri] +3.463
14. Mick Schumacher [Haas] +3.720
15. Yuki Tsunoda [AlphaTauri] +3.897
16. Lando Norris [McLaren] +4.009
17. Alex Albon [Williams] +4.125
18. Valtteri Bottas [Alfa Romeo] + 4.284
19. Zhou Guanyu [Alfa Romeo] +4.817
20. Nicholas Latifi [Williams] +5.728