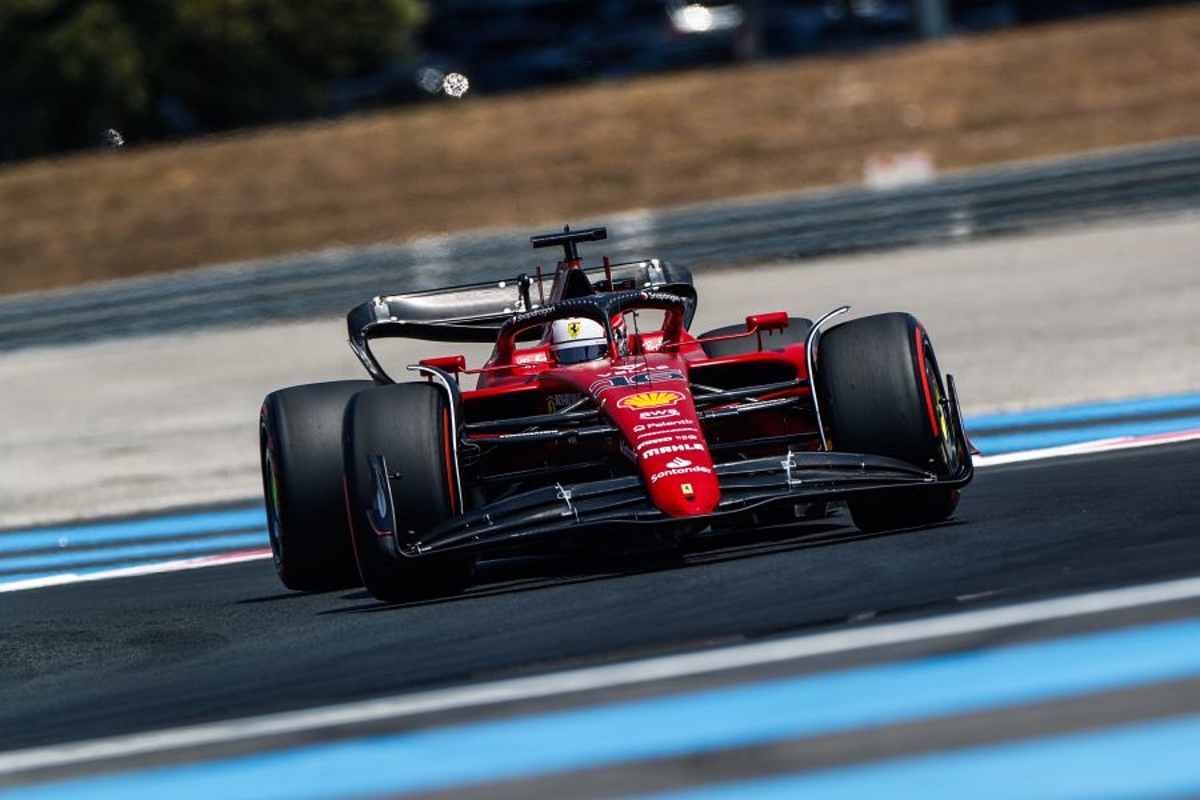 F1 French Grand Prix 2022: Start time, TV, live stream, odds
F1 French Grand Prix 2022: Start time, TV, live stream, odds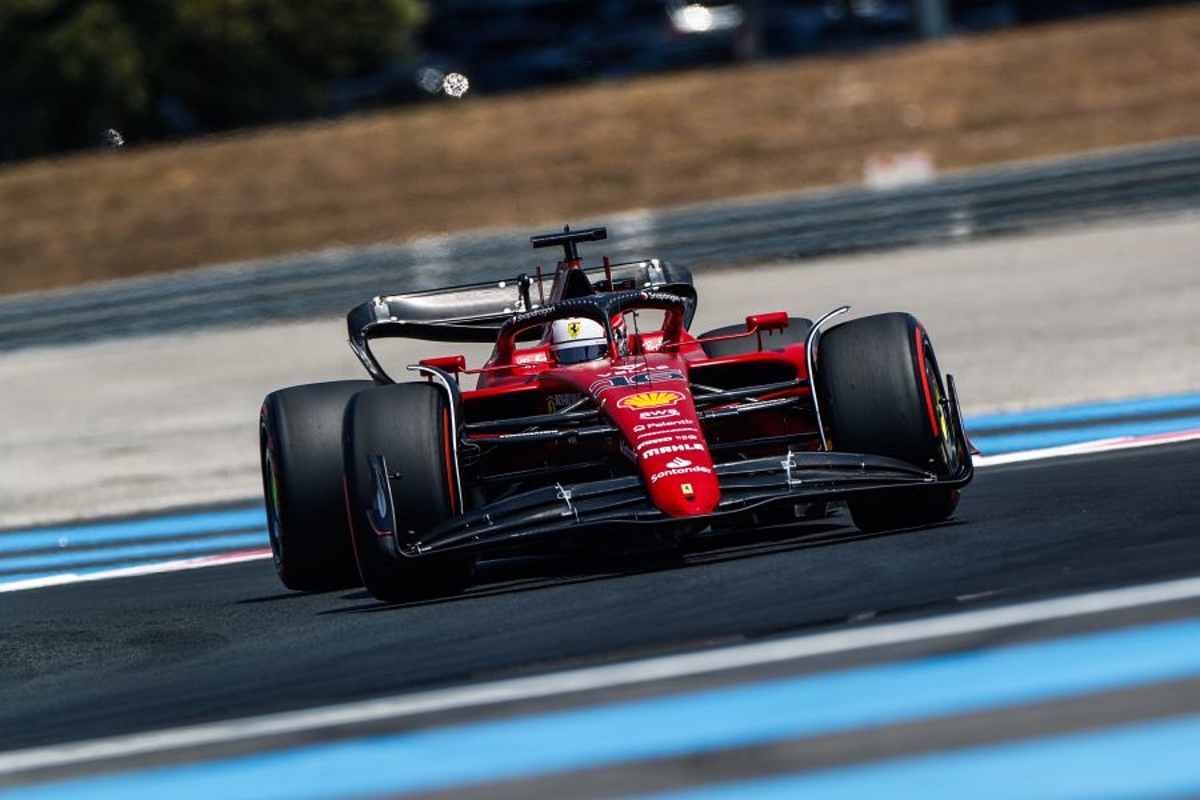 It appears Ferrari is finally getting its strategy act together.
After costly mistakes earlier this season, it executed a perfect plan in the last race in Austria, and in qualifying for French Grand Prix, it pulled off a masterstroke by using Carlos Sainz to help Charles Leclerc to pole position with the aid of a tow.
Knowing Sainz would be at the back of the grid due to engine penalties, it deployed the Spanish driver in a dutiful role which he executed superbly.
But what does Ferrari have up its sleeve for the race, with Leclerc facing the duel Red Bull threat of Max Verstappen and Sergio Perez directly behind him?
As for Mercedes, the team was again best of the rest as Lewis Hamilton starts fourth and George Russell sixth, but in a car severely lacking in pace compared to the front two teams.
With all that in mind, below are all the details you require to ensure you stay abreast of the French Grand Prix.
F1 FRENCH GRAND PRIX START TIME
SUNDAY- Grand Prix: 15:00 local time [14:00 BST; 09:00 EDT]
You can follow live coverage of every session with GPFans throughout the weekend.
HOW CAN I WATCH THE 2022 F1 FRENCH GP?
Every session of the weekend will be shown live on Sky Sports' dedicated F1 channel in the UK. Customers who subscribe to Sky Sports F1 can also watch all the action on the move thanks to the Sky Go app.
Alternatively, you can purchase a NOW TV Day Pass for just £9.99 to watch all of Sky Sports' coverage on your smart TV, mobile device, tablet or computer.
On Channel 4, only the British and Abu Dhabi Grands Prix are being shown in full on free-to-air television in the UK this year. Highlights of all other races will be shown in a 'prime-time' slot on C4.
In the US, ESPN will carry live coverage of every session to subscribing fans Stateside.
Friday's practice sessions will be available on ESPNU whilst all the action from Saturday and Sunday will be broadcast on ESPN2.
Live streaming is available via the ESPN App.
ABC will show free-to-air coverage of the US and Mexico Grands Prix, although this coverage only covers the races.
In Australia, all sessions from each weekend of the year will be broadcast live on subscription service Fox Sports or through its Kayo streaming service.
Nine Network offers a free alternative, showing highlights of all 22 races as well as the Australian Grand Prix live.
In Canada, qualifying and the race will be aired live in English on subscription channel TSN, which pulls in coverage from Sky Sports in the UK. The TSN GO app allows fans in Canada to watch F1 on the move.
French-language coverage is available on RDS to subscribers, which will air qualifying and the race live. You can download RDS GO if you are out and about.
HOW CAN I WATCH THE 2022 FRENCH GP ON F1 TV PRO?
F1 TV Pro, with exclusive camera angles and live coverage of every session, is available to fans in multiple territories.
Check F1's official website to see if F1 TV Pro is available in your location. You will need to pay a fee to subscribe, rates vary depending on locations.
F1 TV Pro is available on most PC operating systems, as well as many mainstream tablet and mobile providers – for a list of all suitable devices, click here.
ODDS FOR THE FRENCH GP
It is close between Verstappen and Leclerc, with the bookmakers barely able to split the duo but the Dutch driver has the edge despite not being on pole. Max Verstappen - 10/11
Charles Leclerc - 11/8
Sergio Perez - 10/1
Lewis Hamilton - 14/1
George Russell - 33/1
Carlos Sainz - 33/1
Lando Norris - 66/1
Fernando Alonso - 125/1
Daniel Ricciardo - 250/1
Esteban Ocon - 500/1
Pierre Gasly - 500/1
Yuki Tsunoda - 500/1
Valtteri Bottas - 750/1
Sebastian Vettel - 1000/1
Lance Stroll - 1000/1
Mick Schumacher - 1000/1
Alexander Albon - 1000/1
Kevin Magnussen - 1500/1
Guanyu Zhou - 1500/1
Nicholas Latifi - 2000/1
[William Hill - Odds correct at time of writing]
GPFans' F1 FRENCH GP PREDICTION
Okay, okay, we know we predicted Hamilton initially as we felt the car would suit the track, and it has to a certain extent, but it is woefully lacking in pace which the team do not understand.
In the wake of qualifying you have to favour Verstappen, even though he is not on pole, a starting position, though, not as crucial at the Paul Ricard Circuit as at many other venues.
Red Bull did seem to have the upper hand going into qualifying, and but for the tow as mentioned at the top, it is likely Verstappen would be out front.
With the two-against-one scenario also in Red Bull's favour at the front of the grid, Verstappen has the edge over Leclerc on this occasion.
And hey, from fourth, who knows what Hamilton could still yet achieve.
WINNER: Max Verstappen