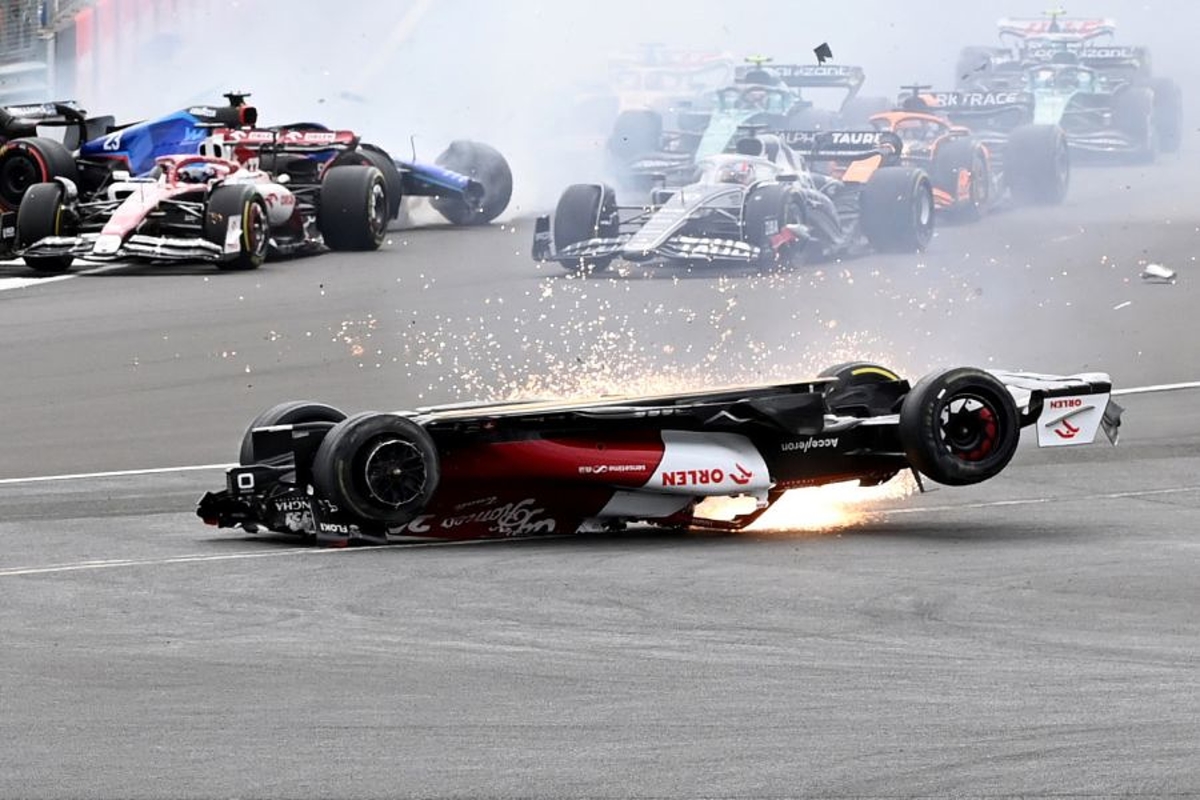 F1 halo saved Zhou in "insane" crash - Verstappen
F1 halo saved Zhou in "insane" crash - Verstappen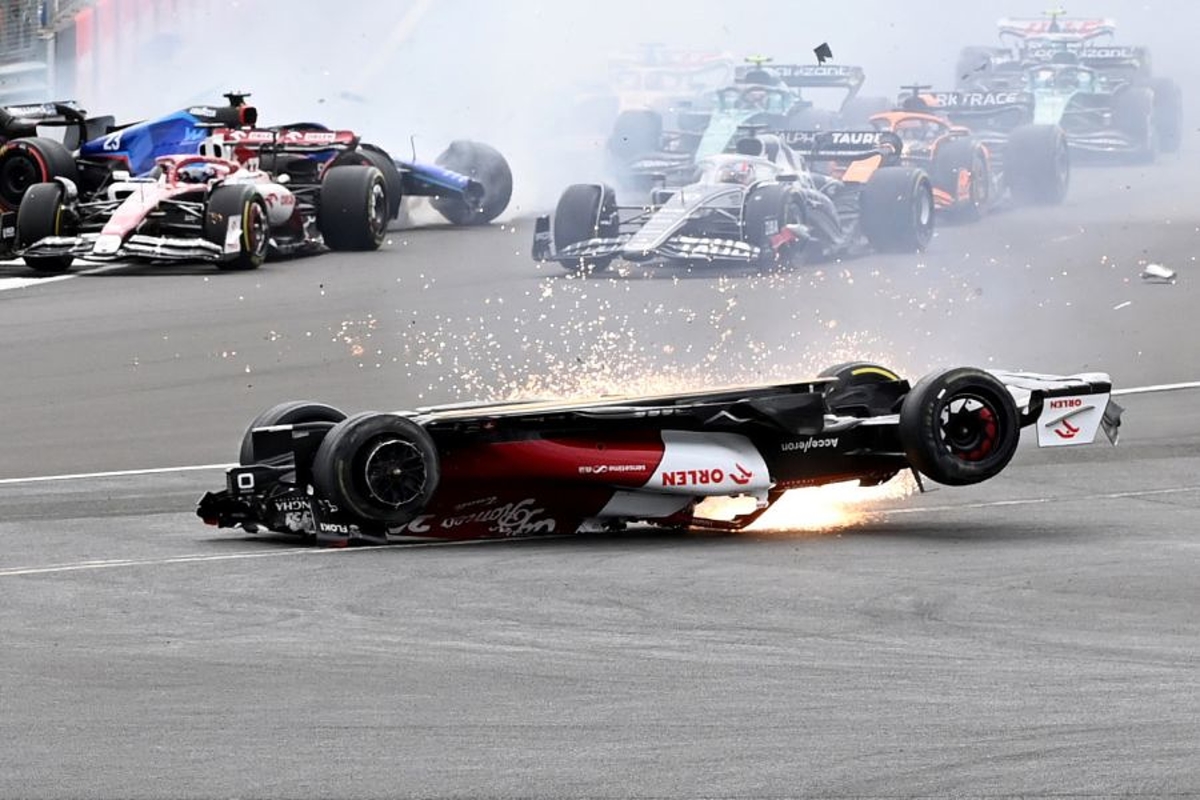 Max Verstappen has warned that Guanyu Zhou could have been in a "different state" had it not been for the halo at the British Grand Prix.
Zhou crashed at the opening corner of Sunday's Silverstone race with the red flags shown immediately.
The Alfa Romeo driver's car flipped and ran along the track upside down before digging into the gravel and flipping over the tyre barrier into the catch fencing.
Describing the crash as "crazy" and "insane", Verstappen added his name to those paying tribute to the halo safety device that undoubtedly saved Zhou's life.
"When the red flag comes out, you know something bad has happened and I'm happy that I think they are relatively okay," said Verstappen.
"But I think it showed again that the halo is a massive improvement for safety because I think without it, I think Zhou would have been in a different state.
"Luckily, everyone is quite ok."
Zhou flip "unlucky"
The crash was the second time a car had become airborne across the weekend after Dennis Hauger was forced over a sausage kerb in Sunday's F2 race.
In that instance, his car flew directly into the halo of Roy Nissany - the device ensuring both drivers escaped unharmed.
Reflecting on how Zhou's car had jumped the barrier, Verstappen added: "That one was just unlucky because you are upside down and suddenly it just grips in the gravel and it just throws the car up.
"But it is never nice to see these scenes."
Additional reporting by Ian Parkes.