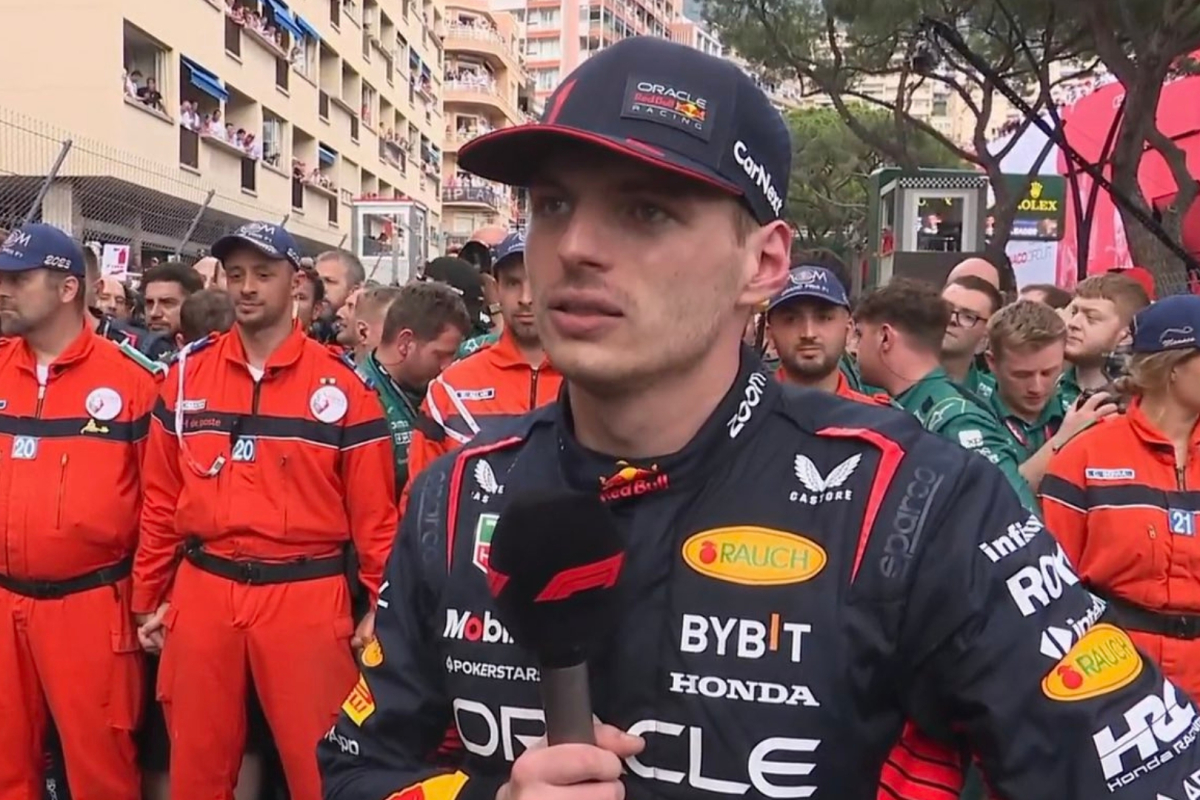 Verstappen survives TORRENTIAL rain to dominate chaotic Monaco GP
Verstappen survives TORRENTIAL rain to dominate chaotic Monaco GP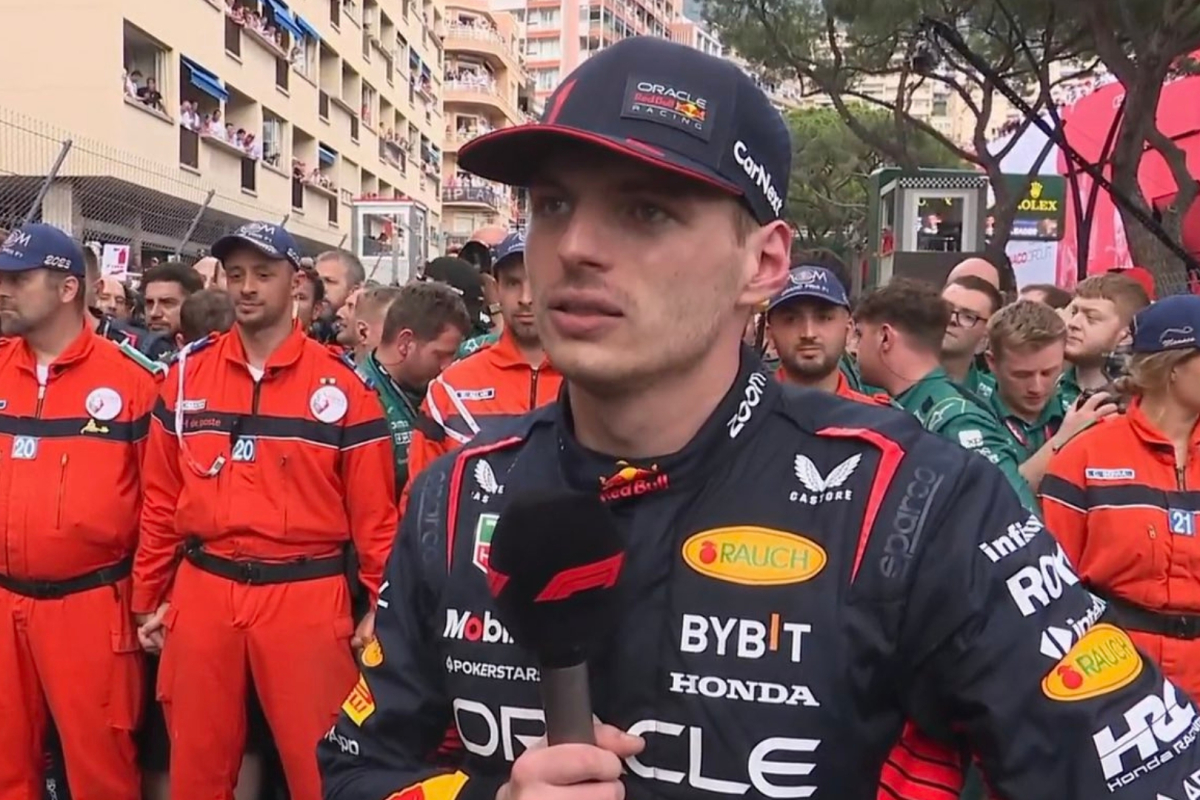 Max Verstappen converted his stunning pole position into a 39th Formula 1 victory at the Monaco Grand Prix.
The reigning double-world champion nailed the start and built a substantial lead over Fernando Alonso, managing traffic and a downpour of rain with 25 laps to go to claim 25 valuable championship points.
His 39th GP win means he surpasses Sebastian Vettel for wins with the Red Bull Racing team and he also passed 2000 laps led in his F1 career.
Alonso will still be happy with his best result for Aston Martin so far in second having pulled out a big gap to the rest of the field in the battle for the podium
READ MORE: Button and F1 commentary team have on-air DISAGREEMENT over vital life question
Esteban Ocon held off a charge from Lewis Hamilton to claim that final spot on the podium with Mercedes nailing to switch to intermediate tyres to leapfrog Ferrari.
Hallelujah for rain
It looked to be a processional finish but the heavens opened with just over 20 laps to go, forcing everybody to pit for intermediate tyres.
Alonso had pitted just before the rain for medium tyres but had to come back to the pitlane for treaded tyres while Verstappen stayed out and made just the one stop to pull out a big lead.
All of the drivers were really struggling to keep their car in a straight line with George Russell, Lance Stroll, Kevin Magnussen and Logan Sargeant all having big moments. Russell even collided with Sergio Perez as he rejoined, earning him a penalty.
Mercedes, though, came alive in the damp conditions and were all over Ocon after gapping the Scuderia by 10 seconds.
Even in the rain, Verstappen was head and shoulders faster than the rest with the potential exception of Lando Norris who was a star on the intermediate tyres.
READ MORE: Rain causes CHAOS in Monaco as Verstappen hits barrier and Sainz spins off amid CRASHES galore
Actual overtakes at Monaco
Overtaking is almost impossible at Monaco, especially in these modern F1 cars, but nobody told the 2023 grid outside of the points.
Poor Logan Sargeant had a tough afternoon for Williams but he did end up providing a lot of action, albeit with cars going past him.
Magnussen made a superb move at Mirabeau before Stroll and Sergio Perez skated through at La Rascasse on the same lap.
Nico Hulkenberg then dived past at the Nouvelle Chicane while Valtteri Bottas squeezed by Alex Albon at the hairpin, and that was all before the rain.
Once the heavens opened, Norris stormed past his team-mate and Yuki Tsunoda to claim ninth. Oscar Piastri then made an identical on the start/finish straight to take the final point.
Where was the soft tyre?
Previous Monaco races have seen the majority start on soft tyres to get the best launch off the line, with a switch to medium tyres in a one-stop race.
But a relayed track saw degradation much higher than in previous years and it was almost exclusively medium and hard tyres on the grid.
A switch from one to the other was the obvious strategy prior to the rain with only Zhou Guanyu (for the first lap only) and Logan Sargeant (For learning purposes) using the red-walled Pirelli tyres.
READ MORE: F1 Driver Salaries: How much do Hamilton, Verstappen and co earn?