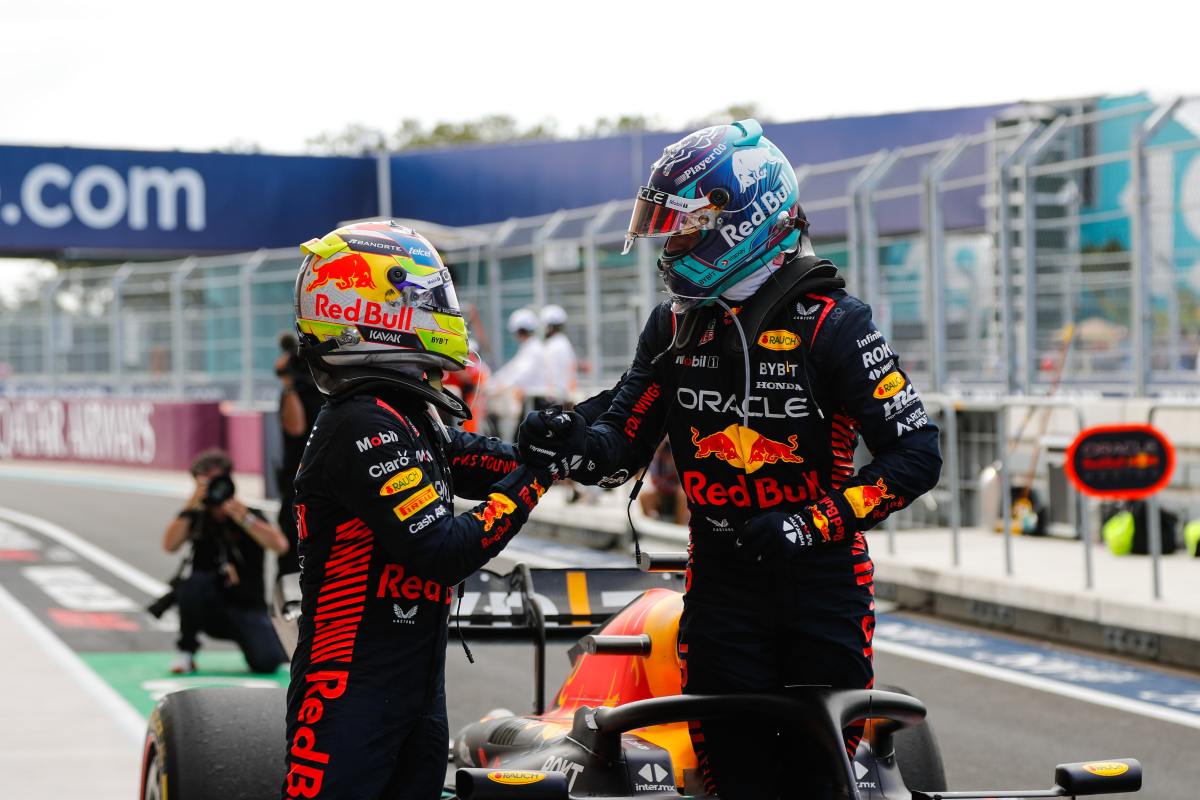 Miami Grand Prix wasn't boring but F1 is... and there is a KEY reason why
Miami Grand Prix wasn't boring but F1 is... and there is a KEY reason why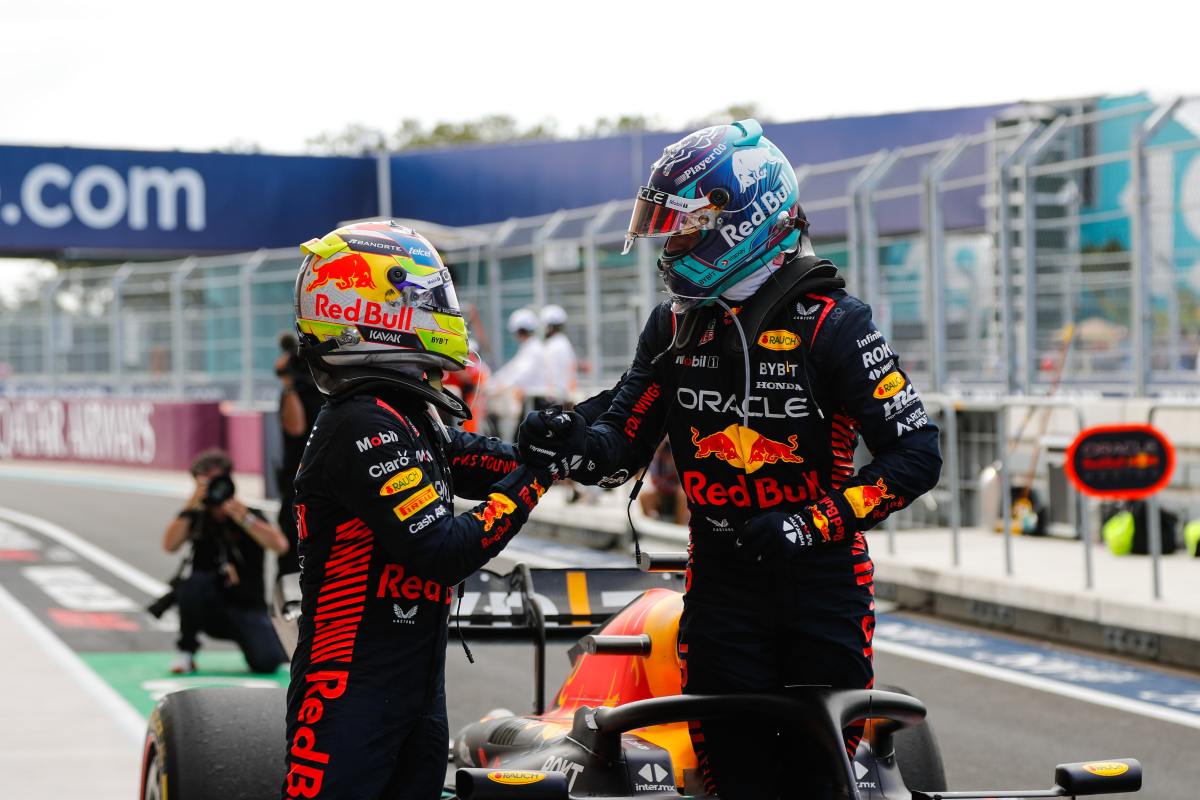 'The bigger they come, the harder they fall' is what the age-old expression says, and it seems 2023's Miami Grand Prix is the Formula 1 embodiment of that.
It's not that the second edition of Formula 1's Floridian adventure was a bad race — it was a marked improvement on last year's pre-safety car procession — but, as with much of 2023, something seemed hollow about the whole weekend.
I disagree with those who thought that the 2023 Miami GP was a snoozefest, but I do understand why they think that, especially with the hype levels from the sport about racing around the Magic City.
Marketing for the Miami Grand Prix pushes a narrative that Liberty Media see this as an event with Monaco-level prestige with the attempts to amplify everything about it, like celebrity appearances, luxury hospitality, and VIP parties.
While much of the above is lost on television viewers, aside from Sir Jackie Stewart dragging Roger Federer to a pre-race interview, of course, the bombastic nature of the Miami GP feels like it magnified what's lacking in 2023 far more than what Azerbaijan — a far duller race — did.Sir Jackie Stewart dragging Roger Federer to a pre-race interview
READ MORE: The key to making 'BORING' F1 season better for fans
Was the Miami GP that bad?
Statistics gathered by Reddit user u/catchingisonething show that Miami's 57-lap Sunday showdown had more overtakes in a single afternoon than any other 2023 grands prix, demonstrating the circuit had plenty of action to entertain.
However, even averaging over one overtake per lap, the race fell foul of what I can often see in F2 and F3: a vast amount of quantity but little in the way of memorable quality.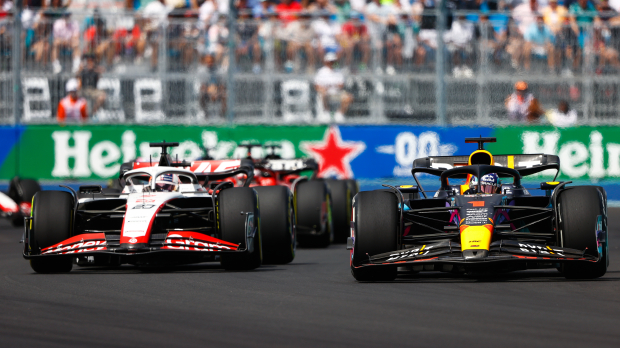 READ MORE: Wolff delivers 'glass half-empty' WARNING on Mercedes upgrades
That's not to say the overtakes weren't richly-deserved passes or the racecraft from the drivers was of a lower-than-usual standard.
Quite the opposite, actually, with the Max Verstappen's double overtake on Kevin Magnussen and Charles Leclerc being a particular highlight.
It's that these moves didn't pack a punch in the way that overtakes in a hotly-contested championship scrap or race-long back-and-forth podium fight do. Like Formula 1 in 2023, everything felt so... inevitable.
I knew Red Bull could sleepwalk into a win; that Verstappen has the edge over his team-mate; that Ferrari lacks race pace; Lewis Hamilton and George Russell will yo-yo race-by-race; that Alpine will pick up the pieces behind the big four teams, and that three of those four will vie for the best-of-the-rest award.
Why is Formula 1 suffering?
There's no overarching story that is gripping me when I tune in this season, and it's that, rather than Miami itself, where F1 suffered most last weekend.
No matter how fun it was to witness Leclerc and Magnussen duel it out for 40 laps, few battles for P8 scratch the itch of a flat-out fight for first – and certainly not when that P8 battle is between two mismatched, out-of-position runners.
Yes, there was the intra-Red Bull contrary strategy and an on-track overtake for the lead. Yet even that felt predestined by Lap 15 after Verstappen had closed in to within three seconds of Sergio Perez, who had started the race on softer tyres and eight positions further up the road.
READ MORE: Russell urges FIA to make KEY F1 rule changes for larger SPECTACLE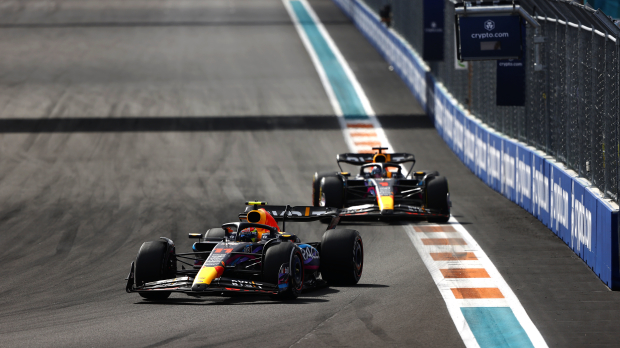 For all the plaudits Perez got for his Azerbaijan excellence, you'd have to be kidding yourself to think there'd be a season-long scrap between cars 1 and 11, and Miami exemplified that.
Formula 1 can't always provide the equivalent of a football 5-4 thriller, I've watched races for enough decades to understand that, but 2023 looks set to be a series of 3-0 thumpings by Red Bull that only the most fervent fan of the Milton Keynes outfit can relish.
The artificial sense of importance surrounding Miami merely meant that this race felt like a 5-0 thrashing instead — yes, there might be more to see, but the end result remains.
Just 18 more to go...