F1 legends' supercars: Ferrari up for AUCTION, Hamilton's £8.5m stunner and more
F1 legends' supercars: Ferrari up for AUCTION, Hamilton's £8.5m stunner and more
A Ferrari F40 that was gifted to four-time world champion Alain Prost upon signing for the manufacturer in 1990 is to be auctioned off to one very lucky (and extremely wealthy) buyer.
The luxury 1980s supercar, once the fastest in the world, will be available to purchase over the next few days, with a cool €2.5million listed as the starting price.
Prost never actually used the car and sold it only a short time after receiving it, but the fact it was owned by one of the most successful racers of all time clearly gives it a bit of extra mystique.
It is one of many loud, extravagant, unusual, ostentatious, jaw-dropping, zany, and expensive cars that have been owned by F1 drivers. Here are some more notorious road cars linked with the stars of motor racing.
The F40 originally delivered to four-time World Champion Alain Prost will soon be offered without reserve via Sotheby's Sealed. Bidding opens on Wednesday, May 10. https://t.co/ZZSyFiDITy pic.twitter.com/6Vu48pIuFS

— RM Sotheby's (@rmsothebys) May 8, 2023
Starting with the current world champion, Max Vestappen's current car of choice is a Ferrari Monza SP2, a car that has the exclusivity associated with F1 drivers.
Only 499 were made and as expected, the Dutchman had to open his wallet to acquire one, to the tune of $1.8million.
The open-top two-seater has a gargantuan 6.5l V12 engine and produces 799bhp.
Other owners of the car include legendary footballer Zlatan Ibrahimovic and TV chef Gordon Ramsay.
READ MORE: Jos Verstappen: His life in F1 and how he drove Max to greatness
Hamilton's fondness for the Pagani Zonda led him to buy a customised version, entitled the 760 LH, for £1.6million back in 2014.
The car was a striking dark purple colour and the seven-time world champion would often cruise around the streets of Monaco where he resides. Even the seats were embroidered with his initials.
It wasn't always a happy relationship between driver and car though. Hamilton famously described the handling as 'terrible' and was also involved in a minor accident in 2015, which he blamed on a lack of sleep.
The 38-year-old sold the car last year for £8.5million and now prefers to burnish his green credentials by driving electric cars. Let's hope the buyer also had the initials 'LH'.
Well, mostly. He's also got an order in for a VERY limited edition Mercedes AMG One, badged at something like $2.7million.
READ MORE: F1 drivers out of contract: Hamilton heads select group
Carlos Sainz - Ferrari 812 Competizione
Clearly, driving for Ferrari comes with a lot of perks and for Sainz, he took delivery earlier this year of a tailor-made Ferrari 812 Competizione.
The car has a 6.5l naturally aspirated V12 engine and can reach a top speed of 211mph, meaning the Spaniard can have thrills and spills on the road as well as the racetrack.
Incredibly, it is the first car the 28-year-old has ever bought. Previously, he was driving a Volkswagen Golf bought for him when he was 18.
And they say F1 drivers aren't humble...
READ MORE: Sainz opens up on SPECIAL moment at Miami Grand Prix
Most F1 drivers choose to use their disposable income to buy hypercars. However, Norris was clearly thinking more in terms of luxury when purchasing a Rolls Royce.
He has an extensive car collection but, after being bought for $1million, the Wraith is the most expensive in his name.
Norris' other cars include a Lamborghini Aventador and Ferrari F8 Tribuot but the Rolls steals the show with its combination of luxurious elegance and blistering power. It has a 6.6l turbo-charged V12 engine and produces 624bhp. A nice consolation following a difficult start to 2023.
READ MORE: Norris left gobsmacked by 'INSANE' McLaren special liveries
If you're going to own a road car then it may as well be the most powerful ever made. 2009 champ turned Sky pundit Jenson Button decided to become an 11-year-old when buying the astonishing Bugatti Veyron.
Regular viewers of Top Gear back in the day will know the car was likened to that of Concorde - a feat of engineering that may never be matched again.
Sadly, Button decided pretty quickly the 1001bhp Veyron was not for him and put it on the market for £900,000 in 2009, with just 1,500 miles on the clock
READ MORE: F1 On TV: Meet the Sky Sports and Channel 4 Commentators
James Hunt - Austin A35
The ultimate F1 playboy owned some fine machinery during his day as the sport's pin-up. His collection included a bright yellow Porsche 911 3.0 RS and a Mercedes 450 SEL 6.9 – standard fare for F1 drivers.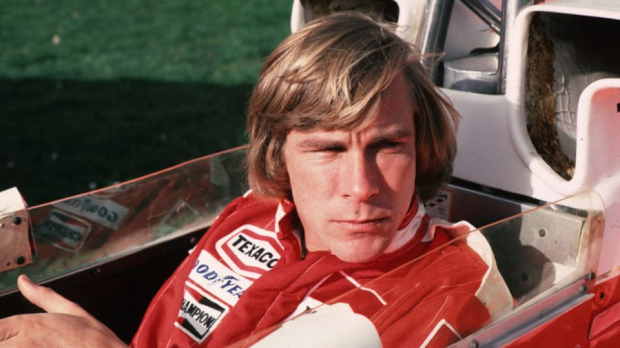 Yet what probably best encapsulated Hunt's playful and care-free personality was the fact he also owned a pale yellow Austin A35 Countryman.
He famously used to drive it around Wandsworth in London and claimed he loved 'overtaking Ferraris'.
Adrian Sutil - McLaren Senna LM
Sutil's F1 career was nothing out of the ordinary. Yes, he stuck around for a number of years (2007-2014, starting 128 Grands Prix) but he was never successful and failed to even register a podium finish.
So it may be a surprise to learn that Sutil is F1's answer to Jay Leno. The German has a mind-blowing collection which includes seven Bugattis, two Koenigseggs, and a Ferrari Enzo.
His most notable car though is probably the McLaren Senna LM, one of only 35 to be built.
However, the reason it's notable is that in 2020, he stuffed it into an electricity pylon in Monaco.
The German emerged unscathed but the car definitely didn't. Rather than scrap it, it was rebuilt in a painstaking two-year process which was only completed in December last year.
READ MORE: F1 Driver Salaries: How much do Hamilton, Verstappen and co earn?