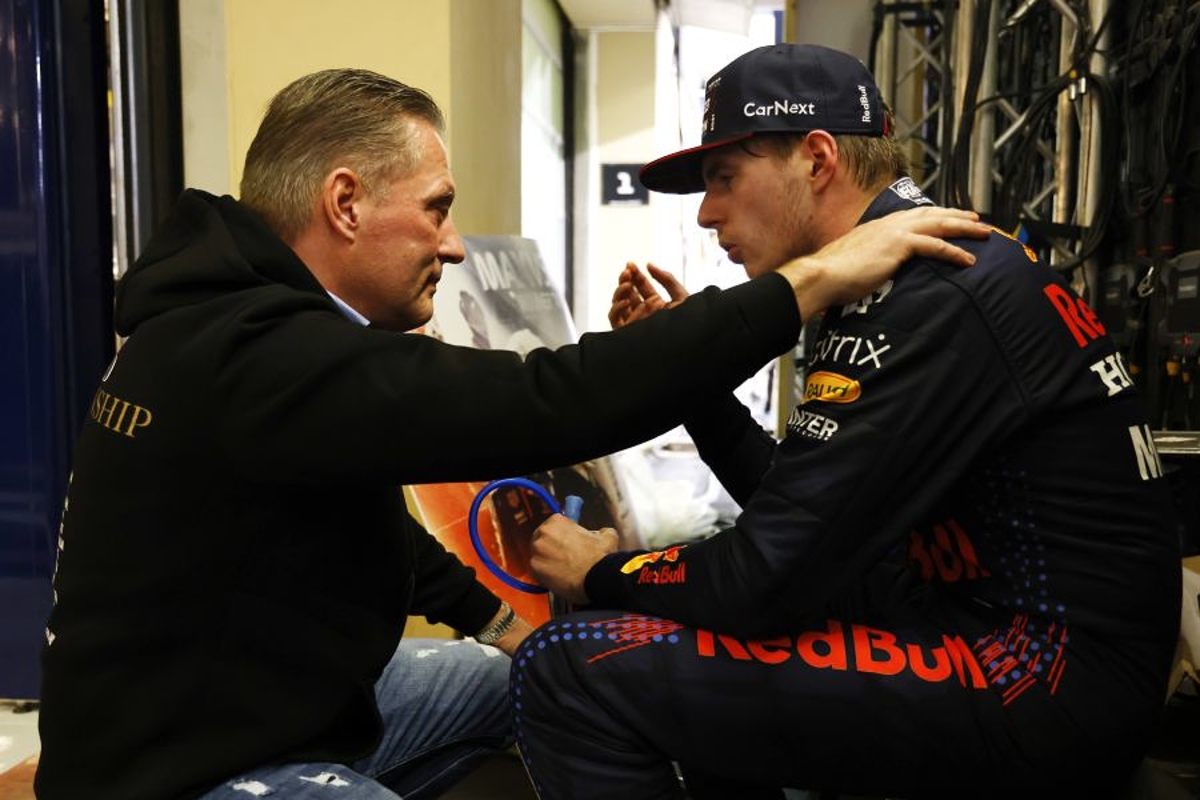 Jos Verstappen: His life in F1 and how he drove Max to greatness
Jos Verstappen: His life in F1 and how he drove Max to greatness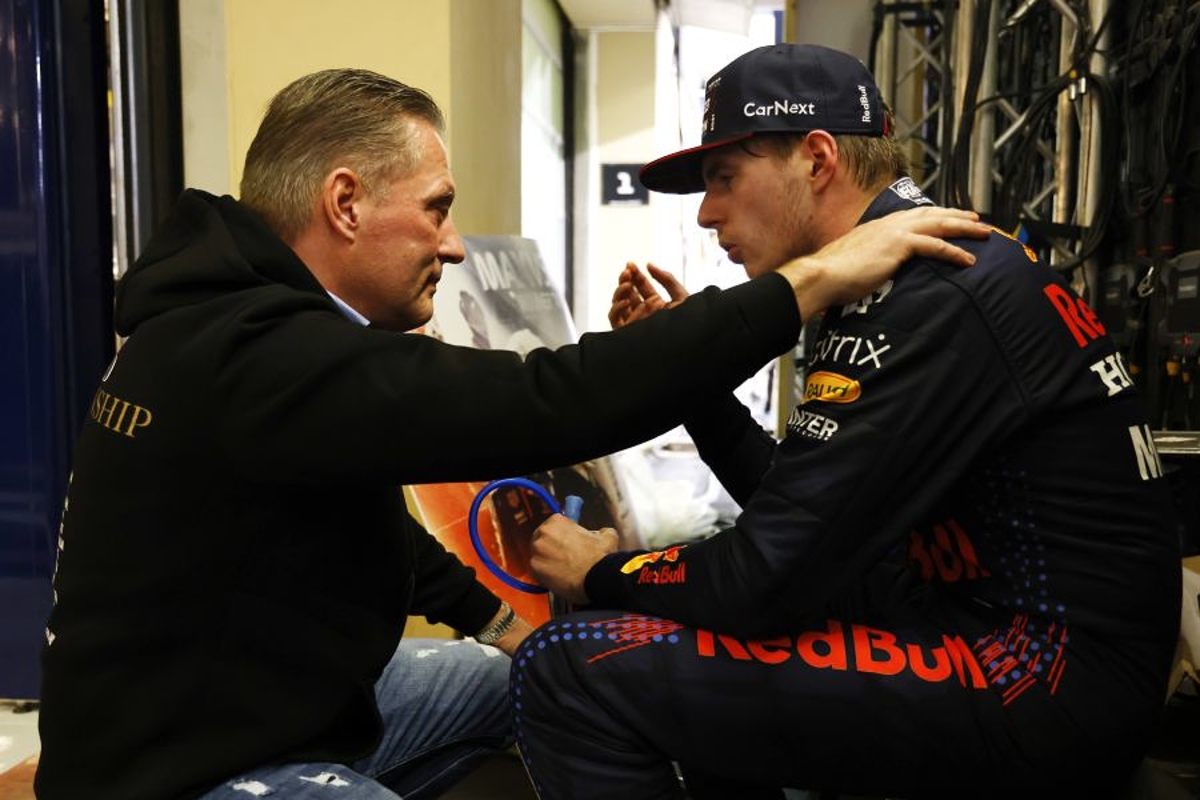 Jos Verstappen's own career as an F1 driver has already been eclipsed by the exploits of his world champion son Max Verstappen.
Born in Montfort in the Netherlands on March 4, 1972, the now 51-year-old Jos began his motorsport career in karting before moving into Formula Three, eventually reaching F1 in 1994.
But the way he has masterminded his son's career, taking Max through the disciplines and being at his side at every turn, culminating with his championship wins in 2021 and 2022, is unquestionably the highlight of his career.
More recently he hit the headlines again when fans were stunned by the way he appeared to blank Max's Red Bull team-mate Sergio Perez after the Mexican won the 2023 Saudi Arabia Grand Prix.
Jos and Max Verstappen, F1 royalty
The manner in which Jos drove his son forward to success was visible immediately in just how quickly his brilliantly talented offspring took to adapt to the rigours of F1, and how quickly he translated that into regular wins before the ultimate world title success came in Abu Dhabi in late 2021.
As well as mentoring Max through his development in the karting scene, where Jos himself had developed before, he has also served as Max's manager from his debut.
Jos bought Max his first go-kart at the age of just four. Three years later he won his first race against competitors up to five years older.
Focusing on Max's career ultimately led to the end of Jos' competition in F1 as he chose to champion his son instead - with spectacular results.
Max won titles in Belgium and the Netherlands before his teens, and Jos knew a new journey to F1 had commenced.
Jos pushed his son hard to become greater on that long road to the very top, as Max explained in an interview in 2022:
"My dad never said I was going to be a champion," said the younger Verstappen. "He was always the opposite.
"He'd tell me I was gonna be a truck driver or like a bus driver. He was always, in a good way I think, making me realise what I was doing at the time was not enough."
Jos Verstappen the F1 driver
Ironically, despite Max's success and regular wins, Jos never actually won an F1 race in his two separate stints in sport.
His career was nomadic as he raced for no fewer than seven different teams - Benetton, Simtek, Footwork, Tyrrell, Stewart, Arrows and Minardi.
In his 106 grand prix starts, Jos achieved just two podiums, both during the 1994 season while at Benetton. His team-mate at the time was a certain Michael Schumacher, who would win the first of his seven championships that year.
The 10 points Jos earned in that 1994 season resulted in easily his best individual year in F1, as he finished in 10th in the standings. He would only score another nine points in total during the rest of his career.
Jos was active in F1 from 1994 until 2003, but in 1999 he was held in reserve as a test driver for Honda, the only year in that period where he was not active.
Though he would compete in A1 Grand Prix afterwards, and in the iconic 24 Hours of Le Mans in 2008 and 2009, this period was predominantly spent encouraging Max and ensuring his son was easily able to exceed his own success in the sport.
Wife and children
Jos' personal life is not without its controversies. He married ex-karting star Sophie Kumpen, with whom he had two children - Max and his sister Victoria Jane.
In 1996 he was found guilty of breaching a restraining order placed upon him after their separation, and he was sentenced to a three-month suspended sentence.
After their divorce, Jos married again, this time to Kelly van der Waal and had a second daughter named Blue Jaye in 2014.
But during this period he was arrested on suspicion of attempted murder after reports that he had tried to drive his car into an ex-girlfriend, though the charges were eventually dropped.
He divorced again and is currently with his third wife Sandy Sijtsma. He has another two children with Sandy - Jason Jaxx, born in 2019, and Mila Faye, born in 2020.