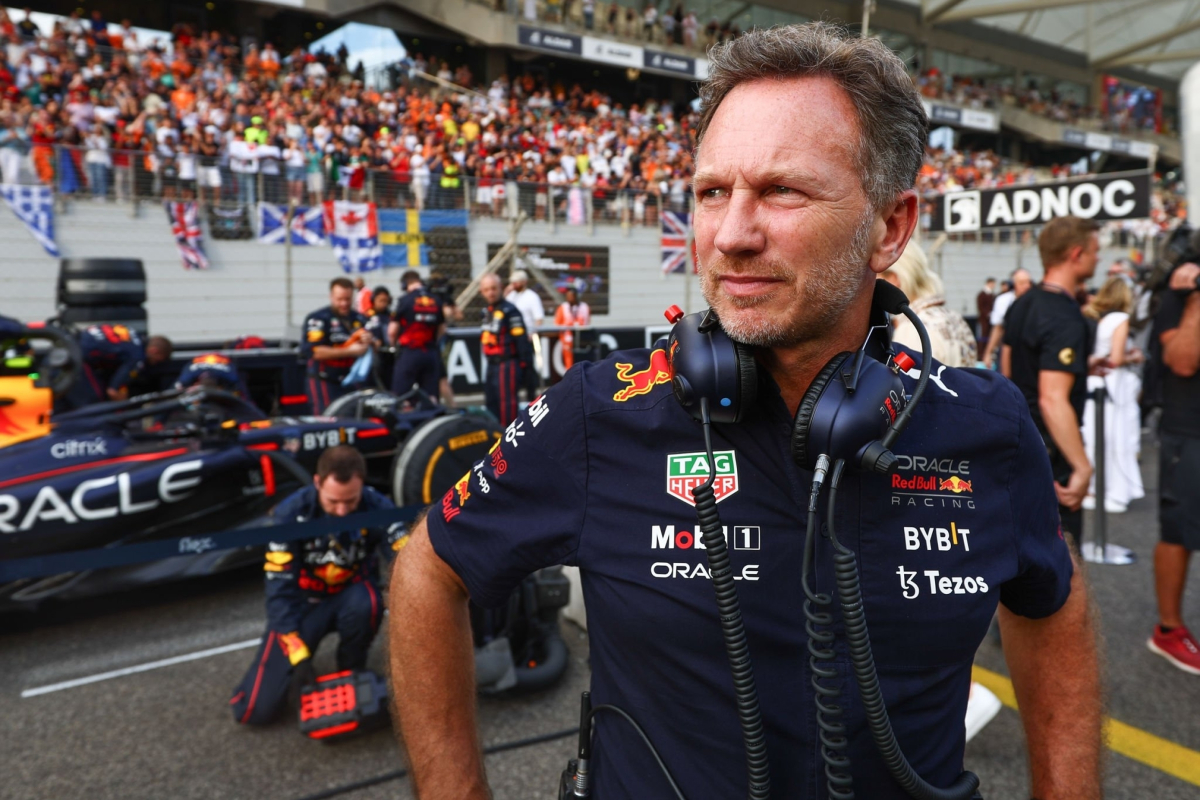 Christian Horner: Red Bull F1 giant and 'Drive to Survive' star
Christian Horner: Red Bull F1 giant and 'Drive to Survive' star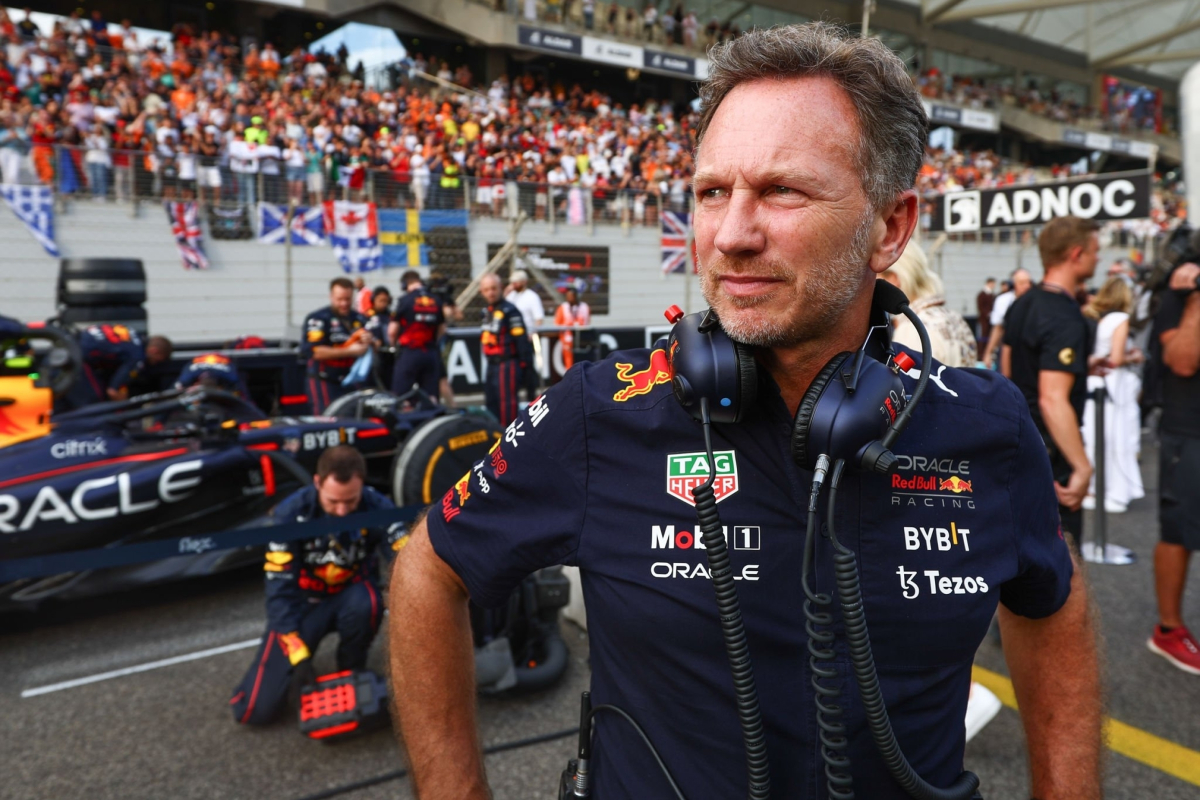 Christian Edward Johnston Horner started his motorsport career in the cockpit, but it didn't take long for him to find his true calling.
Horner is one of THE key figures behind Red Bull's rise to become an F1 superpower from his position as Team Principal. He is also now a bona fide TV celebrity too after stealing the show on the hit Netflix F1 show 'Drive to Survive'.
Horner got a heavy dose of air time on Season 5 when it released recently, along with his popstar wife. His willingness to be a showman to increase the reach of F1 is paying huge dividends.
Christian has also become a celebrity in his own right in the paddock with hardcore fans of the sport due to his penchant for appearing on air - Sky Sports F1 will more often than not cut to him for a pit wall soundbite before, during and after a race. His relationship with former Spice Girl Geri Halliwell, who he married in 2015, just adds more glamour to the mix.
Despite his relatively modest height - Horner stands just 5 ft 8 inches tall (1.73m) - he has become a giant of the paddock as a major powerbroker in the evolution of F1 in the 21st Century. He is also a lightning rod who creates debate - always box office.
Horner earned an OBE for his services to motorsport in 2013 - a testament to the lasting impact that he has made behind the scenes in shaping the sport we now know today.
The 50-year-old - who was born in Royal Leamington Spa on November 16, 1973 - has been a huge asset to the promotion of F1 on a global scale.
Christian Horner in F1: The Red Bull years
Horner's F1 driver dream was ultimately stymied by his wider ambition to run his own constructor team.
While competing in Formula 3000, he founded junior category outfit Arden using borrowed money and a used trailer sold to him by Dr Helmut Marko, who he would work closely with in the future with the Austrian a key figure in Red Bull's motorsport ranks.
Horner decided to hang up his helmet in 1998 and focus on the growth of his Arden team, and at the age of just 25, he was managing the team full-time in Formula 3000, winning the team championship in 2002.
After Arden had dominated the 2004 season, Red Bull Racing - which had acquired Jaguar F1 at the end of the season - made Horner the youngest team principal in Formula 1 by signing the Englishman to its set-up.
Regular progression followed through to 2009, when the driving duo of Sebastian Vettel and Mark Webber won six races between them and finished second and fourth in the drivers' championship respectively.
Vettel went one better the following year to take his maiden title, while Red Bull won the constructors championship for the very first time.
Vettel and Red Bull would do exactly the same over the following three seasons with Red Bull cementing its place in F1 history.
A period of Mercedes dominance followed but was ultimately broken by Max Verstappen in 2021 as he took his first drivers' title in dramatic fashion.
Horner and Red Bull were even more dominant in 2022 as Verstappen won his second consecutive Drivers' Championship - claiming a record 15 race wins in the process.
Even more importantly perhaps, Red Bull finally broke the Mercedes stranglehold on the Constructors' Championship after eight years of Silver Arrows rule.
Christian Horner net worth
Team principal salaries are generally not documented publicly, but Horner's incredible success since taking over in 2005 has led to him becoming one of the highest-paid bosses in the sport.
It is estimated that Horner earns anywhere up to $10m per season and that his individual net worth could be as much as $50m.
A 'Spice Girl' wife and children
Horner's first wife was Beverley Allen, with whom he has a daughter Olivia, born in 2013. But the pair were later divorced and he remarried soon after to 'Ginger Spice' Halliwell, who has taken on the Horner name.
Together, they have a son, Montague, while Horner is stepfather to Geri's daughter Bluebell Madonna from her previous relationship.
The couple currently live in Oxfordshire in their country house and associated land, something we got a glimpse of during 'Drive to Survive'. They have a host of animals which they tend to, including donkeys and chickens.
They also have an indoor swimming pool, stables and tractors on the sprawling property.
Christian Horner vs Toto Wolff, the rivalry
Being in charge of two of the most dominant forces in F1 has led Horner to have a stormy relationship with Mercedes team principal Toto Wolff.
During the 2021 season in particular, as Verstappen and Lewis Hamilton fought an intriguing battle for the drivers championship, their on-air and off-air spats elevated towards the climax of the campaign.
Horner expressed regret over some of the public comments, believing that things had become toxic as the pressure increased.
He said in an interview in June 2022: "To be honest with you, I just tried to stay true to our values, to keep our heads down and do the best job that we could," said Horner.
"But you could see that it boiled over in the garage next door on a few occasions. That's something I haven't seen against another competitor.
"I've raced against Ross Brawn, Stefano Domenicali, Ron Dennis, Flavio Briatore, and I never ever saw that kind of reaction."
The Horner vs Wolff rivalry of course was a major subplot to the season and was documented again in that recently-released Season 5 of 'Drive to Survive'.
Christian Horner before F1
Horner has had cars and racing in his family from birth; his grandfather worked at the Standard Motor Company in Coventry, which led to Horner's love and support of Coventry FC, something which continues to this day.
Horner's grandfather and father subsequently set up a business which supplied components to motor manufacturers in the Midlands.
Privately educated at Arnold Lodge School and then Warwick, Horner has two brothers - Jamie and Guy.
READ MORE: When is the next F1 Grand Prix? Qualifying and race info for Las Vegas